Building a fully remote community is difficult because so much of the path is still uncharted. Every time something stops working or you hit a roadblock in your growth, you have very few places to turn to for guidance or inspiration. That's why, if you want to stay ahead, you have no choice but to bravely experiment.
The nine months of Season 9 in 2022 were full of experimentation. It was the Season where we dove headfirst into things we'd never done before. It was an electric, fearless Season that pushed the boundaries of what a remote company is supposed to be. It was the Season where we went NEXTLVL.
For those unfamiliar with an X-Team Season: it's a period of multiple months centered around a particular theme, awash with activities designed to energize, motivate, and inspire X-Teamers. Click here for an overview of our previous Seasons.
Launching Season 9
We launched into S9 with an epic rock concert from alt-rock band extraordinaire BOSKAT, filmed with drones in a Belgian airplane hangar. During the S9 Launch Event, we also announced a $500 mental health bonus added to every X-Teamer's Unleash+ budget and new XLBL apparel.
The new apparel was a recurring theme through S9. The X-Team Vault was regularly stocked with some of the best apparel X-Teamers had ever seen. There was the XLBL collection, the Luxe collection, and a new KMF collection. You can have an entire wardrobe of X-Team clothes and look fresh every day.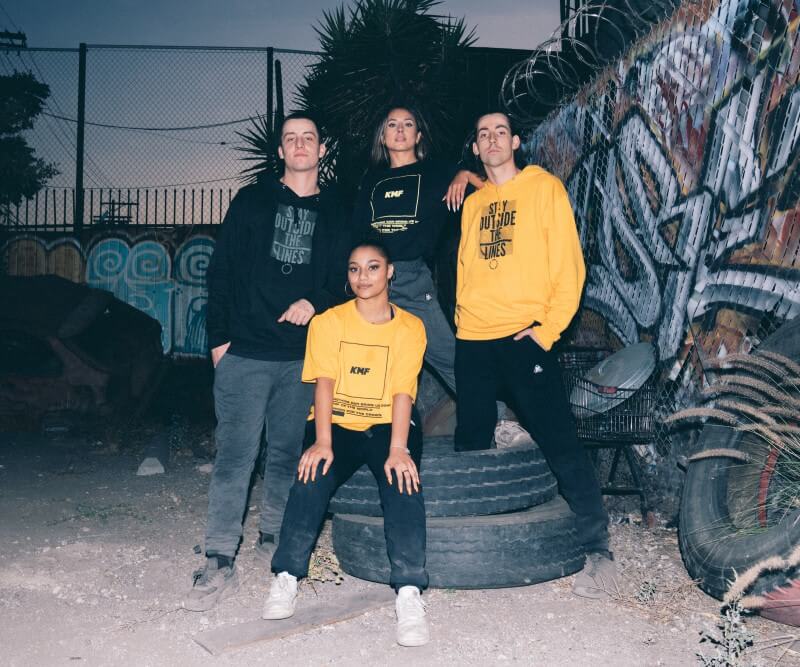 We Created Videos
When you try something new, you have to do it with conviction. In S9, we produced more video content than all our previous Seasons put together. And we don't mean boring, corporate videos either. We mean content that inspires, excites, and is integrated with the X-Team Lore, like this video for the rubber duck collectible we announced during our X-Mas party:
We encourage you to subscribe to our YouTube channel to see some of the videos we put out in 2022. There are lofi hip-hop mixes, an interview with the creator of Vue.js, cinematic videos that connect to our lore, Launch Day videos, and so much more.
But that's not all. We also created separate X-Team en Español and X-Team em Português channels that regularly feature livestreams and videos tailored to our Spanish and Portuguese subcommunities. If you speak either language and want to dip your toes into X-Team culture, subscribe to these channels and participate in our livestreams!
We Made Music
That's right, 2022 was the year we dove into music too. We released three music singles in S9: Stay Inside, Super Nova, and ENJOY THE GAME. Together, our singles racked up over a million views already, and they may just be some of the best-produced videos on our main YouTube channel as a whole. Each music video is well worth a watch.
When we said we were pushing the boundaries of what a remote company is supposed to be, this is what we meant. Companies don't usually produce music, but we go out of our way to create something unique for our community because we fundamentally believe that energized and inspired software engineers do their best work.
We Celebrated In Person
We went NEXTLVL for our in-person events too, and nowhere was that more the case than for the 2022 X-Summit in Brazil. Three times bigger than our last in-person X-Summit, our Events team organized three days of epic fun on the outskirts of São Paulo.
But the Brazil X-Summit wasn't the only time we met in person. We also organized our first X-Outposts in years: in Valencia and Floripa. X-Outposts are coming back in a big way in 2023, with six X-Outposts around the world being planned already. There's nothing quite like finally meeting your colleagues in person and exploring exciting new places together.
We also had a booth at GopherCon Floripa, where we surprised attendees with important questions like "Which programming language do you hate?" and "Elon Musk or Jeff Bezos?"
We Built Worlds
We also announced the X-Team Universe (XTU) during S9. XTU was a big deal because it was the first time we opened up a slice of the X-Team experience to the broader public. Anyone could visit the XTU website and explore Crescent Island, the world in which XTU took place. XTU closed at the end of the Season but will reopen at the beginning of Season 10. Expect big things.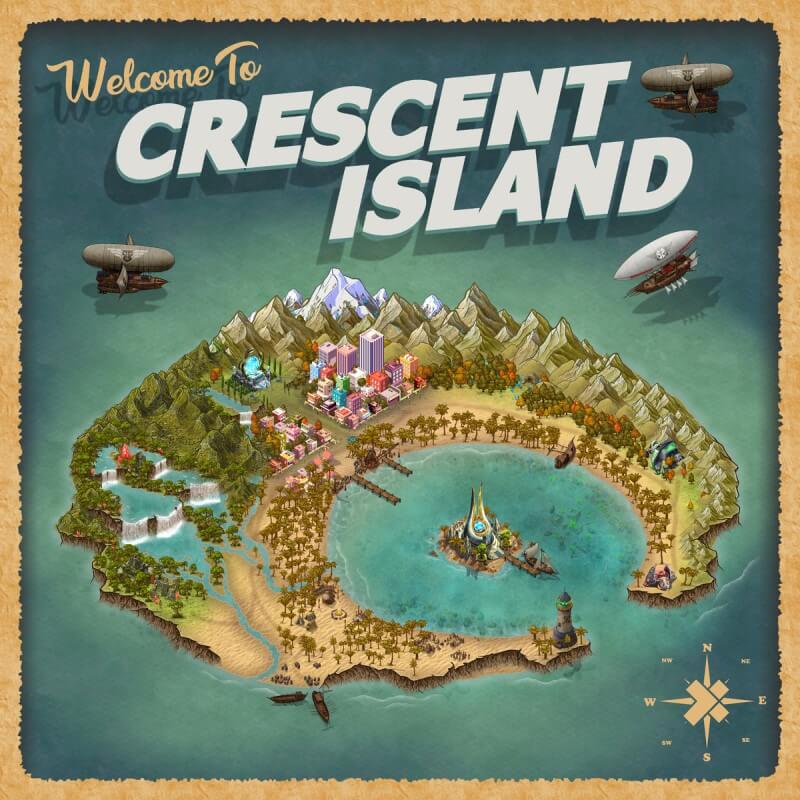 That's not the only world we created. We also expanded the X-Team Cinematic Universe with the first installment of The Cayne Chronicles, an interactive story where we follow Rekah Cayne, a Watchman leader on the run from ShadowCorp. The second and third installments of The Cayne Chronicles are coming in 2023, so stay tuned...
We Found Our Legends
Some events are just too good to change; you just have to make them better. After a successful run in Season 8, the Legends competition returned for Season 9. We hosted nine competitions to determine who was the best in several categories, including chess, Fall Guys, poker, Valorant, trivia, and more.
The winner of each competition received an invite to a unique X-Outpost on the Legends Island, first-in-line access to every Vault drop for a whole year, a neon-X collectible, and a unique prize for every specific competition. The competitions took well over a month and showcased that X-Teamers are extremely talented in many ways (beyond just their talent for programming).
We Gave Back to Our Communities
We do everything we can to build the foundations for an energizing, vibrant community of X-Teamers. That includes giving X-Teamers the opportunity to give back to their families, friends, and broader communities.
During our 2022 X-Mas event, we donated hundreds of books to schools in Venezuela, organized a Christmas party for child refugees, and sent a truck with two hundred care packages to give out on the streets of Brazil.
But that's not all. One of the first Season 9 events was Step Up 4 Ukraine, where X-Teamers collectively walked over seven million steps (!) and donated thousands of dollars to Ukrainian refugees in need. We also regularly organized Vault Drives for X-Teamers whose families or friends needed urgent help, often raising thousands of dollars in a matter of hours.
We Ended S9 With a Bang
X-Mas 2022 was the closing event of S9 and it reemphasized how, despite all the broader societal and economic challenges of 2022, we doubled down and just went for it. Where other companies shrank, we grew. Where other companies asked for a return to their offices, we made remote work more compelling than ever.
If S9 taught us anything, it's that you will only stand out if you're willing to change, if you're willing to try things that may sound crazy and far-fetched. The limits to what a remote community can be are mostly imaginary. Only when you break through those self-imposed limitations can you truly go NEXTLVL.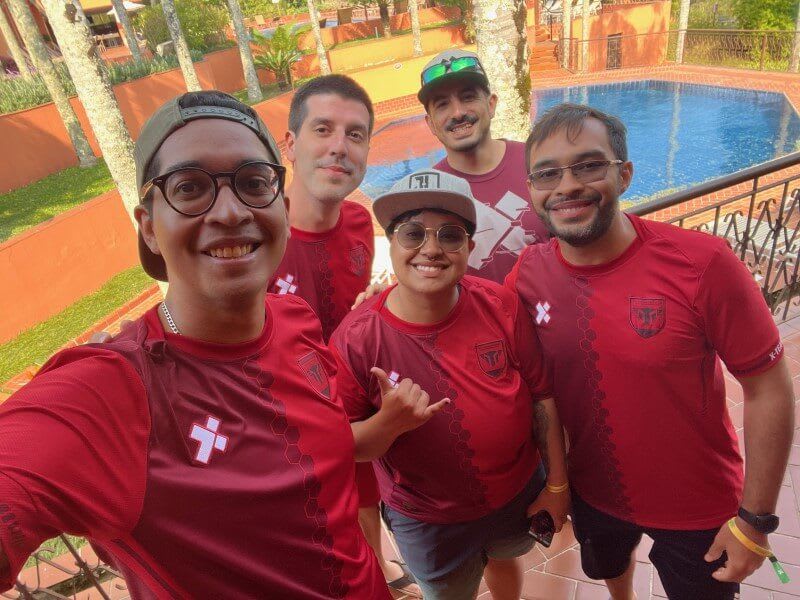 Curious about previous X-Team Seasons? Read the reviews of our other Seasons.