In 2022, after a two-year hiatus, X-Team was finally able to resurrect one of its best-loved events: the X-Outposts. After the Floripa X-Outpost, Spain became the next destination for adventure.
X-Teamers traveled to Valencia, on the southeastern coast of Spain. The beautiful city of Valencia is well-known for its science and technology museums with futuristic architecture, its impressive oceanarium, and its many wonderful beaches.
Twenty-three X-Teamers spent a week in Valencia, finally able to meet the people they've been talking to for months on Slack or Google Meet. It was a beautiful mix of people and cultures who worked together, cooked together, ate delicious food, spent time on the beach, and just had a good time.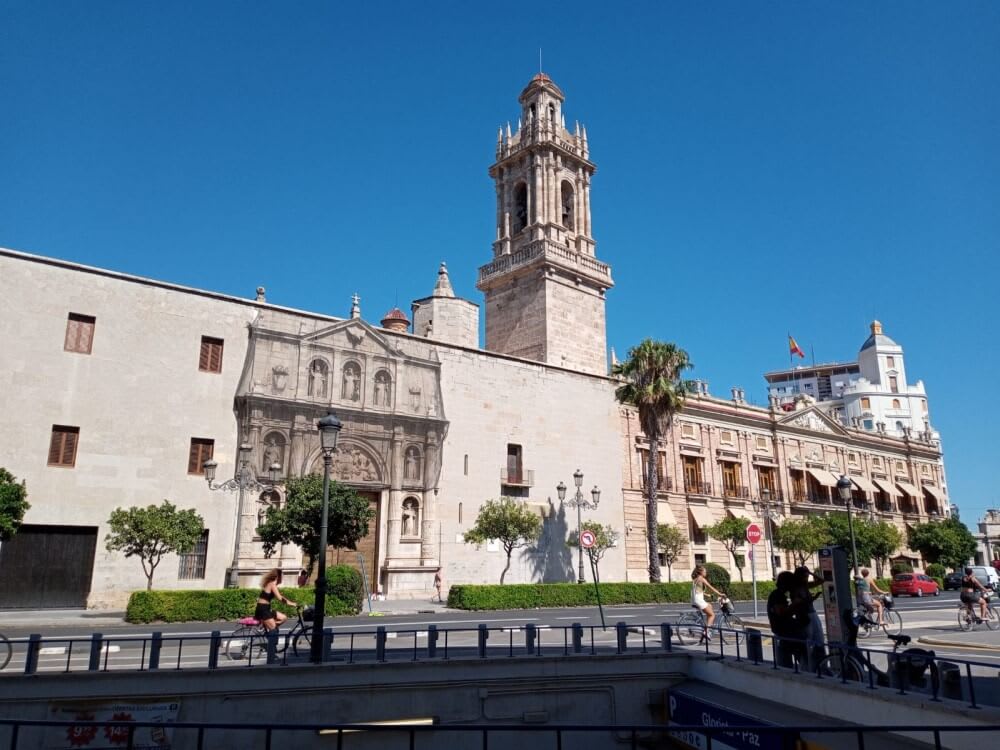 Montanejos: Nature's Paradise
On Sunday, after everyone had arrived, we went to a place called Montanejos to escape the heat. Montanejos is a little village around which there are many spectacular natural spaces, including lakes of thermal water with medicinal properties, hidden between mountains.
We spent some time in the water around Montanejos and then went to an amazing dam where we took some fun photos while also appreciating the devastating power of water.
Karting Tournament
On Friday, we decided we needed a dose of X-Speed. We went to the Nabella Racing Center El Saler and learned how to ride a kart that could reach up to eighty km/hr. After having listened to the instructions, we had our first practice session and rolled around the track for ten minutes, learning how to use the gas and brake pedals.
Then the real thing started. First, the qualifying sessions to decide our positions on the grid. Ten minutes of max intensity to get the best lap possible. X-Teamer Benjah got the pole position with an amazing lap record (despite it being his first time driving a kart!).
After the qualifying sessions, we drank some water because karting is much more physically demanding than you'd think. Then we raced. Queue ten crazy minutes where we had a lot of fun overtaking each other. In the end, the X-Teamers on the podium were #1 Benjah, #2 Osky, #3 Joty (me!).
This was easily our most demanding activity of the week, but we all loved it. It unlocked some hidden skills, a friendly competition, and most importantly... a huge smile on everyone's face when the race ended. It was amazing to share this with colleagues–no wait–with friends.
L'Oceanogràfic
Saturday, we had a more relaxing activity and visited L'Oceanogràfic, the largest aquarium in Europe. It was an amazing experience where we had the opportunity to see big fishes, turtles, sharks, crocodiles, beluga whales, penguins, and many other animals. To finish, we watched a beautiful dolphin show that demonstrated how intelligent and majestic they are.
In Conclusion
We had a beautiful week. We shared laughter, food, and did some really fun activities together. Of course, we also worked throughout the week and came up with new ideas to get better at our jobs.
All in all, the X-Outpost: Valencia showed us how blessed we are to work with X-Team, a company that cares for its employees and gives us the opportunity to travel and do new things together while also encouraging us to be the best we can be at our work.