If you've been reading this blog for a while, you might have noticed that we haven't posted a Season review in a long time. Normally, as it has happened for the last three years, the reviews of our Seasons come around every three months. But our last review, of Season 7: Fight to the End, was published on the last day of 2020.
What happened? Did X-Team stop its Seasons?
We didn't. Instead, the opposite happened. Season 8: COMMIT was our biggest and boldest Season ever. Instead of lasting three months, as all other Seasons did, it lasted a staggering nine months. And those months were packed with events that had better production values, bigger ideas, more guests, and lots of prizes. Time for a summary.
For those unfamiliar with an X-Team Season: it's a period of multiple months centered around a particular theme, awash with activities designed to energize, motivate, and inspire X-Teamers. Here are the reviews for Season 1, 2, 3, 4, 5, 6, and 7.
Season 8: COMMIT
Season 8 was designed to shake up the formula and give X-Teamers the biggest possible energy boost. It emphasized the importance of committing to what's closest to the heart, whether that's family, a big personal goal, a commitment to mastery, or all of them together.
As the Season started in February 2021, it was time to crush our excuses, patch our flaws, and push the boundaries of who we thought we could be.
X-Marathon
The X-Marathon was Season 8's first big event. The X-Team Houses competed against each other during three weeks of running, cycling, and racing. The first week, our running week, was dedicated to the beloved sister of an X-Teamer, who had recently passed away due to covid complications. Over the course of seven days, X-Teamers ran over 500 kilometers and raised $3,750 for her family.
Week two was all about cycling. X-Teamers cycled hundreds of kilometers trying to get their House to the top of the leaderboard. The House of the Lion's Pride won with a staggering 437.76 km, thanks in large part to the efforts of an X-Teamer who cycled over 200 km across two rides for the Lions.
In the final week of the X-Marathon, X-Teamers could run or cycle to buy gears, blueprints, or items for a race car. Each House's car, once assembled, raced around a track, fueled by the amount of hype (gifs and Slack emojis) that X-Teamers gave it. Ultimately, House Corgi snatched victory out from underneath the Lion's Pride.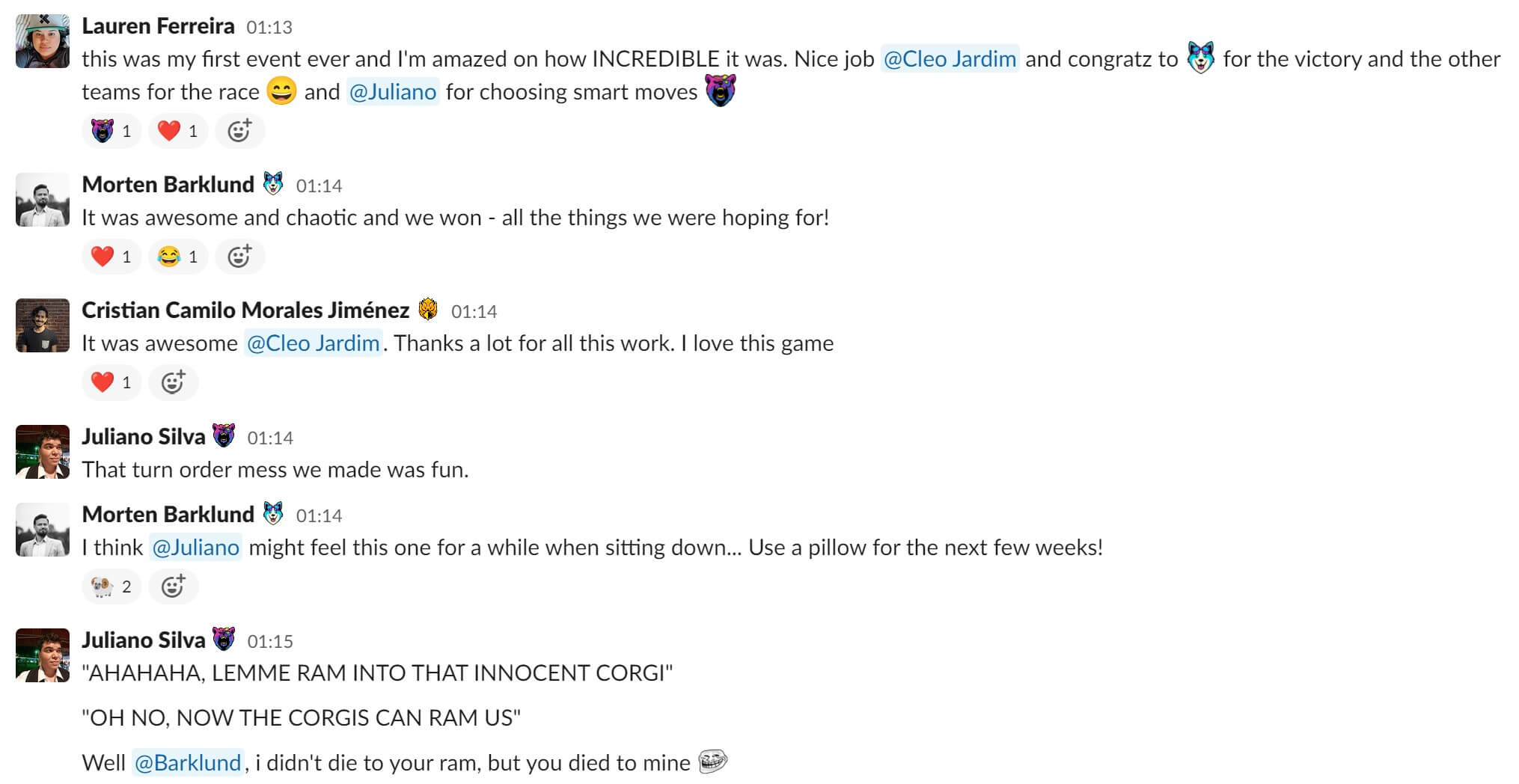 GameCon
Our muscles had barely recovered and we were already into the second big event of Season 8. GameCon was a celebration of the games that drew us deep into their worlds, of the game developers who built something that hadn't been built before.
We launched a Slack-based action game called The Tower, created our first community collectible, donated $3,500 to charity in a trivia dungeon, and voted on the games that we cherished most fondly. That's the briefest of summaries, because so many things happened during GameCon that we wrote an entire blog post about it.
Legends
Next up came Season 8: Legends. Over the course of several months, each of the Houses hosted competitions to uncover the hidden talents of X-Teamers. We competed in chess, poker, Call of Duty, cooking, gaming, photography, running, the Tower, and the Arena (our first Slack-based game).
Each competition was intense and often a very close call. For example, the difference in the running competition, where participants had to run their fastest possible 800 meters, was a mere second. But the struggle was worth it, because the winner of each competition became an X-Team Legend and etched their name in X-Team history.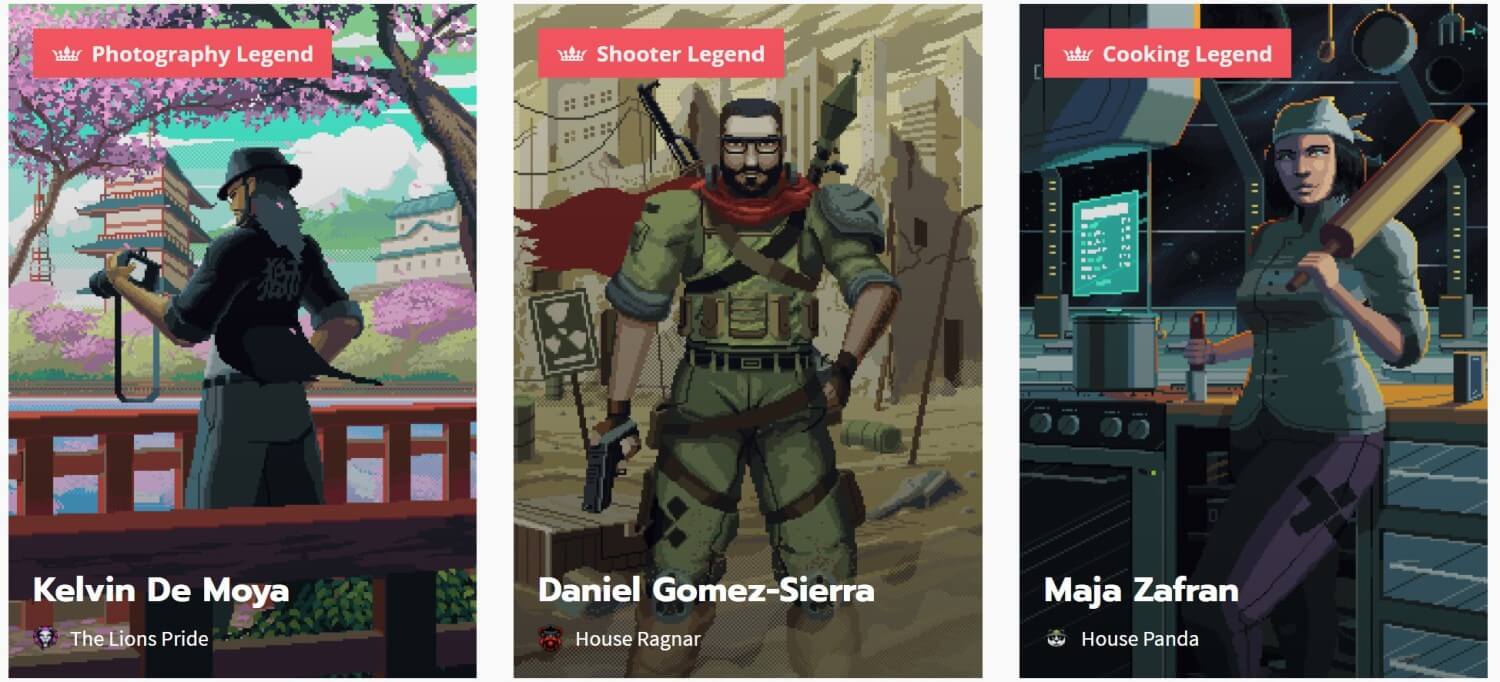 STARCON
As the Legends competitions were going on, we launched our next big event: STARCON. The vastness of space reminds us that we have to stay humble, but it also encourages us to be curious and ambitious. The many events during STARCON were a reminder of that.
We played an alien version of the Arena, dropped sci-fi-inspired Vault collectibles, competed in a spaceship typing game, and had an incredible Q&A with Harvard professor Dr. Avi Loeb. Just as with GameCon, too much to summarize in a few paragraphs, so we wrote a blog post about STARCON too.
Loot Wars
As we drew near the end of Season 8, we launched our third Slack game: Loot Wars, an asynchronous tactical adventure game where you travel around an island, collect resources, buy units to build your army, and fight other X-Teamers in automated battles.
As with all our Slack games, Loot Wars came with plenty of bounties to collect, achievements to win, and treasures to find. The game was an instant hit with X-Teamers As you're reading this, Season 8 is officially over, but we are still playing Loot Wars.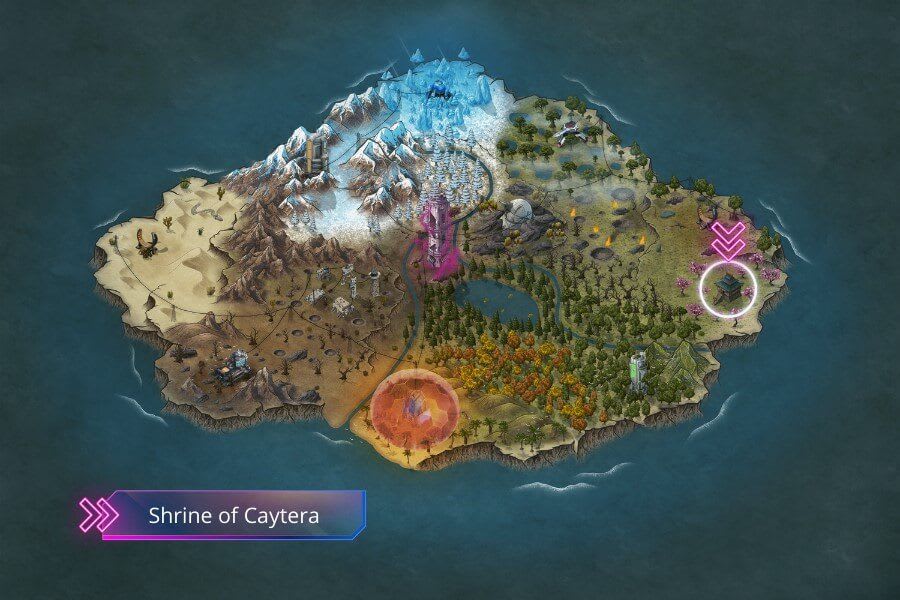 The X-Summit
The X-Summit was a week-long bonanza that started with an incredible opening ceremony (watch the full broadcast here), more Vault drops than ever before in X-Team's history, and a five-hour-long Vault Charity livestream that collected $7,500 for five charities that the X-Team community had chosen (watch the best moments here).
And guess what? Because an X-Summit is the biggest event of our year, we wrote a blog post about the 2021 X-Summit too. It topped off a unique, daring Season that pushed the boundaries of what we thought a Season could be.
Season 8 showed us that there's no time for half-heartedness. Never before has an X-Team Season had so many huge events. We broke several records, including most Vault drops in a day and a week, most money given to charity in a single day, most bounties ever completed in a Season, and many more.  
It was a historic Season that ultimately demonstrated that you have to commit to what's most important to you, because you might be surprised at how far you'll get. With that message, we move to Season 9.
---
Curious about previous X-Team Seasons? Read the reviews of our other Seasons.