Three months ago, we had a choice. We entered the final quarter of 2020 and we were all exhausted. The finish line was in sight but there was still some way to go. We could either coast to the end of 2020 with minimal effort or give it our all for those final few months.
Fight to the End was the theme of Season 7 because we decided not to tap out just yet. We wanted to cross the finish line proud in a Season that was filled with moments meant to slingshot us forward.
For those unfamiliar with an X-Team Season: it's a period of multiple months centered around a particular theme, awash with activities designed to energize, motivate, and inspire X-Teamers. Here are the reviews for Season 1, 2, 3, 4, 5, and 6.
Season 7: Fight to the End
Season 7 was designed to energize X-Teamers through the final lap of the year. It helped us punch through exhaustion, fight against burnout, and push harder than we'd ever pushed in such a difficult year. Here's how the Season unfolded.
A New Bounty System
Bounties are tasks that X-Teamers can complete in exchange for Vault coins. These tasks are meant to energize, motivate, and encourage X-Teamers to try new things. Starting from Season 7, X-Teamers were able to create their own bounties.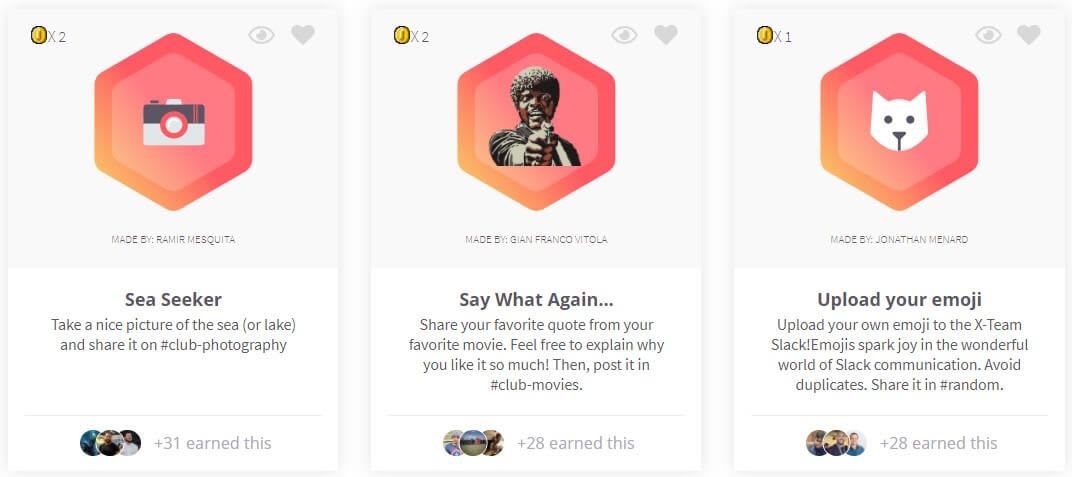 Dozens of community bounties ensued as a result, many of which became our most popular bounties to date. The community created weirder, funnier, and better bounties than we could ever have come up with.
In addition to community bounties, X-Team also launched Missions, which are collections of bounties that help you achieve a great goal.
For example, we launched a Community Bounty Mission where X-Teamers were encouraged to create their own bounties, favorite a bounty, and complete someone else's bounty. In exchange for completing this Mission, you received 5 coins to spend in the Vault.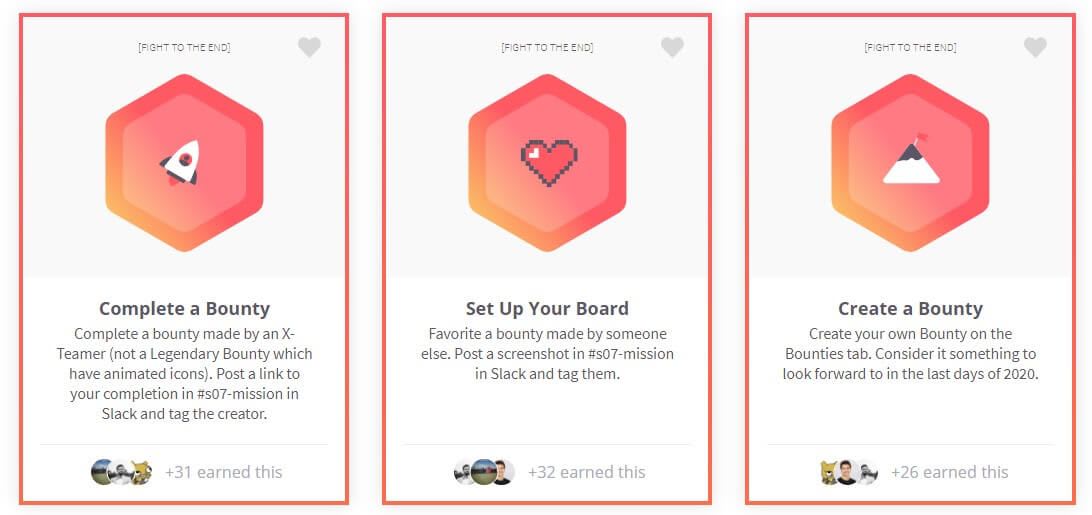 Create a House
Our bounty system wasn't the only thing we put in the hands of the X-Team community. We gave X-Teamers the ability to create new Houses, i.e. their own guilds or micro-communities inside the X-Team community.
And so were born: House Ragnar, House Corgi, House Kraken, House Nascent Fire, and many more. These new Houses stood alongside the House of Lions and House Nightclaw, the two remaining Houses from Season 6.
Members from a House work together to compete against the other Houses in big X-Team events. The better a House performs, the more Luna it earns. Luna can be used to buy House Perks, such as exclusive House-branded gear and many other unique collectibles.
So Many Energy Boosts
Season 7 was jampacked with events that gave us the energy we needed for that final push to the end of the year. For one, our Slack Battle Royale games returned with new weapons, new features, and even a special Undead edition for Halloween.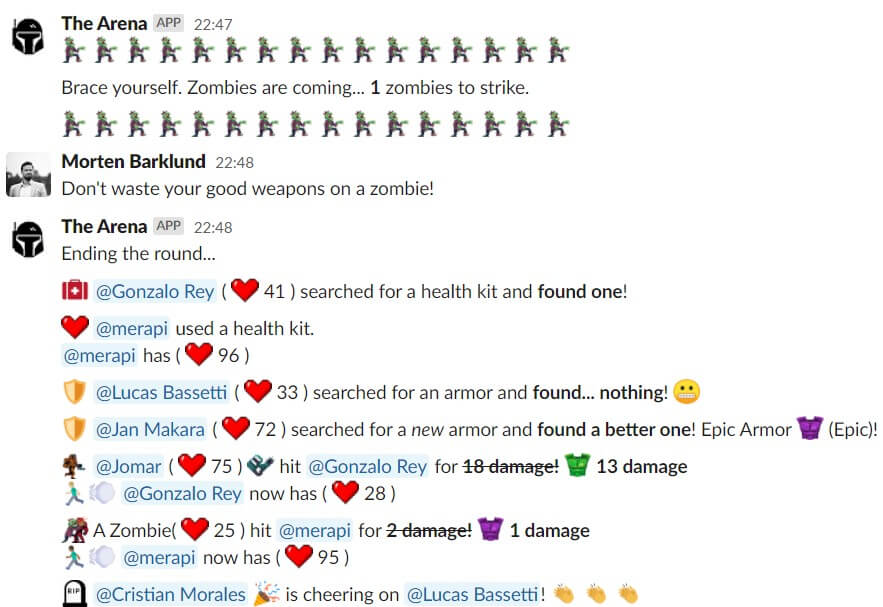 That wasn't all. We also organized game nights where we stabbed each other in the back in Among Us and teamed up to escape a prison in a virtual escape room. These synchronous experiences were a great way for X-Teamers to bond and get to know one another in a non-work setting.
We also teamed up with the good people over at Surrogate.tv to race actual Mario Karts on a real, custom-built track somewhere in Finland. X-Teamers took turns to race against one another. The fastest racer in a group of four would win Luna for their House!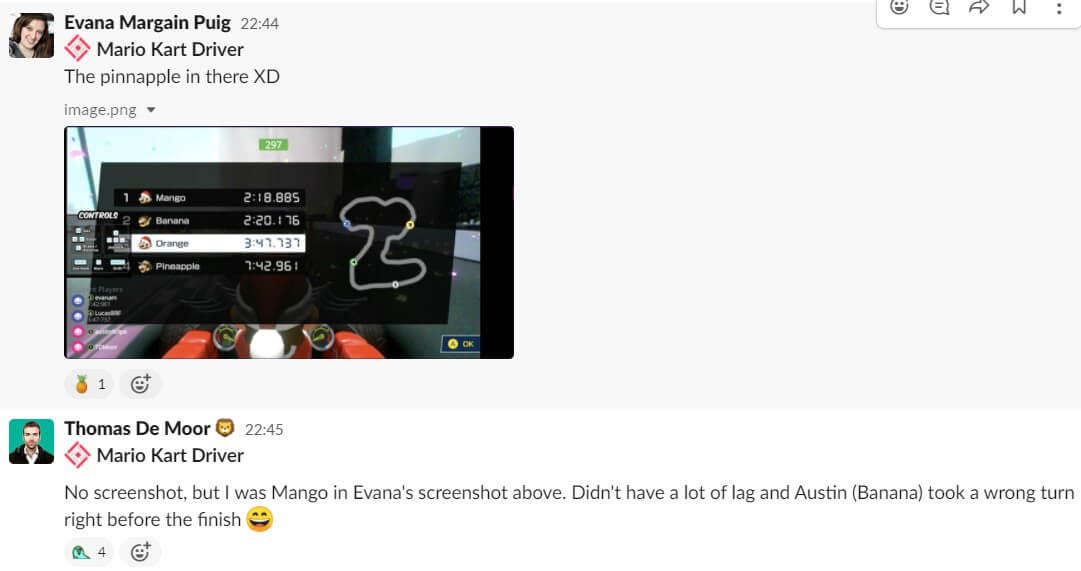 Vault Drop Tuesday
A big highlight of Season 7 was the birth of Vault Drop Tuesday, which meant that on every Tuesday a completely new Vault item dropped, generating more new Vault items than any previous season.
Vault items can only be purchased by X-Teamers using coins earned from Bounties and Events.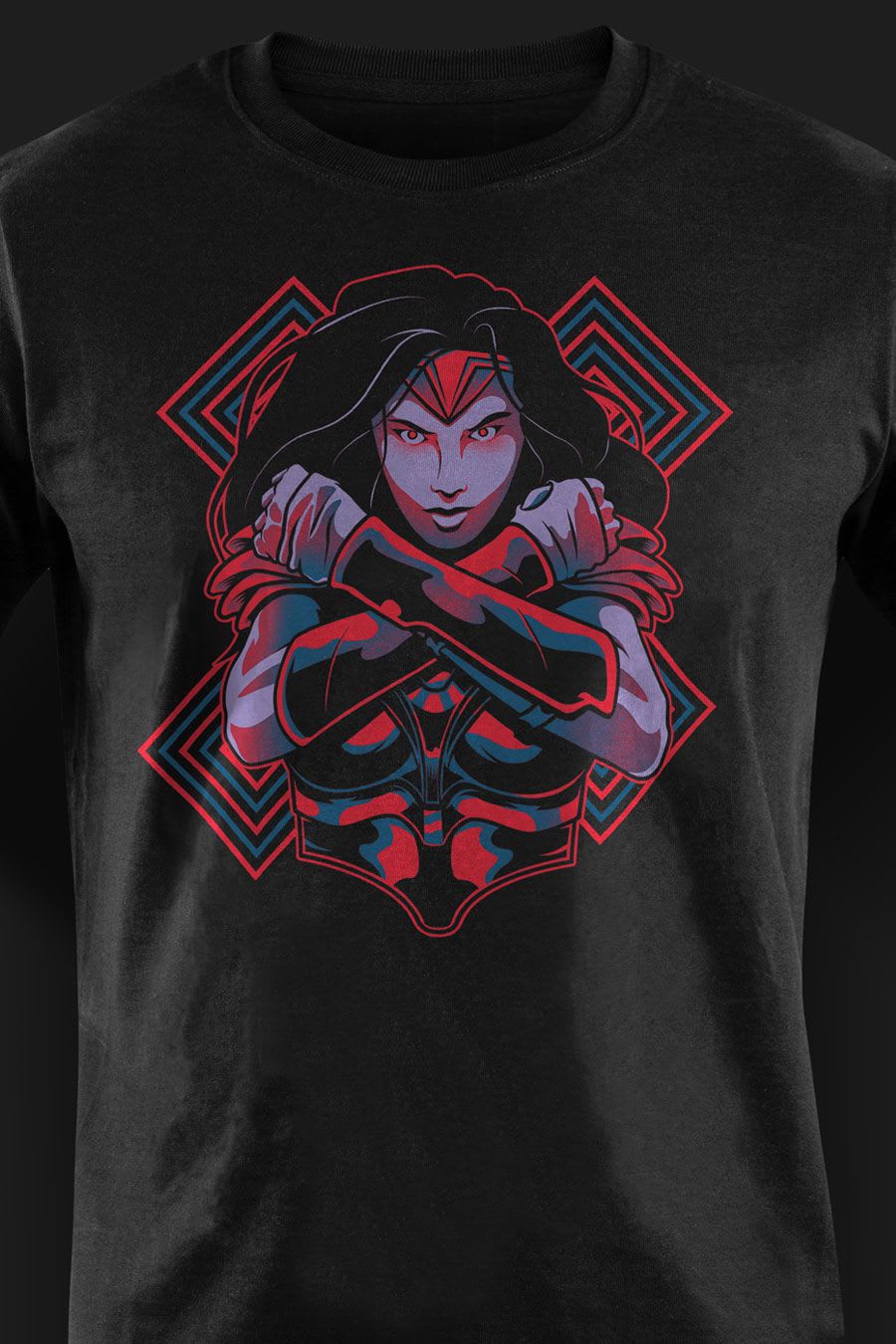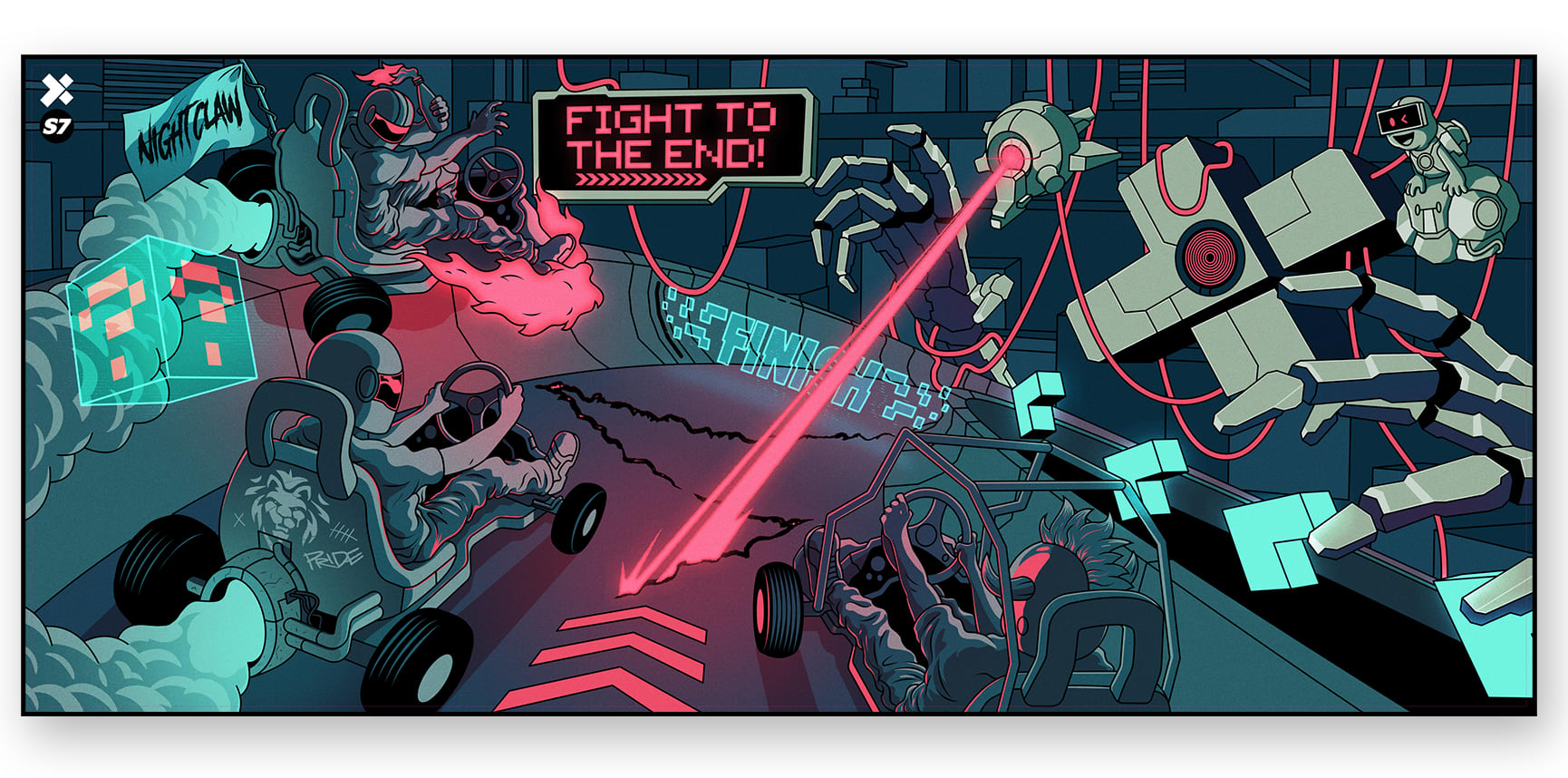 Building Epic Lego Sets
November was Lego month at X-Team. Because there's nothing like nostalgia to provide a much-needed energy boost, we set out to build the most epic lego sets we could. Here are a few of our creations: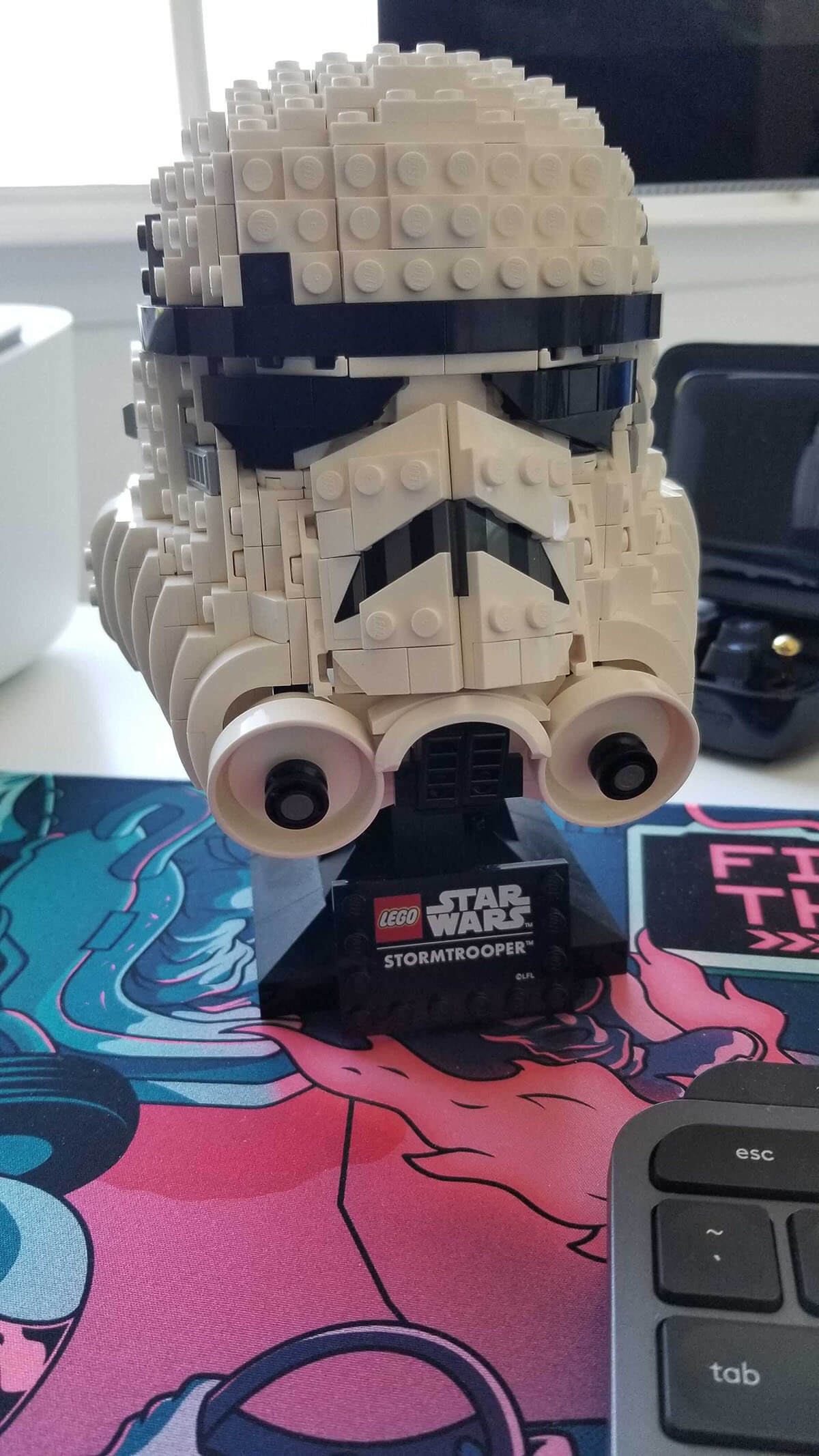 We Celebrated X-Mas in Style
Finally, on the 17th of December, we had our annual, legendary X-Mas party. The 2020 X-Mas party was a digital blast that was at times hilarious, at times emotional. It was the final energy boost we needed to get through the final few days before the end of the year.
We've been seriously tried and tested this year. Our physical health, our mental health, our goals, our ambitions, even our business model came under heavy stress. But we've pulled through with vigor. 2021 is sure to bring its unique challenges, but we stand ready, stronger than ever before. Bring it.  
---
Curious about previous X-Team Seasons? Read the reviews of our other Seasons.