At the end of every year, X-Team comes together to play games, celebrate our achievements, donate to those in need, grab legendary collectibles, and get hyped for what's coming. This year was no different.
The 2020 X-Mas party was a digital blast that no X-Teamer will soon forget. It was hilarious at times, emotional at others. At the end of a difficult year, it was the energy boost we all needed to move into 2021 with energy and hope. Here's what happened during the event.
Appreciation Bombs
In good tradition, this year's X-Mas started out with a 24-hour appreciation bomb. X-Teamers were encouraged to thank the colleagues who inspired them, helped them, or impacted their lives in 2020.

Page after page of Slack messages rolled in. You'd be hard-pressed to find an X-Teamer who hasn't been thanked multiple times during these 24 hours. It's incredible to see how everyone helps one another and how we can lean on each other in what has been a trying year.
The X-Mas Livestream
The 2020 X-Mas party kicked off hard with a one-hour live music performance of retrowave DJ Sung, who created an absolute banger of a set to get us in the mood for the X-Mas livestream. Wearing an X-Team T-shirt and X-Hat, he gave us all he got.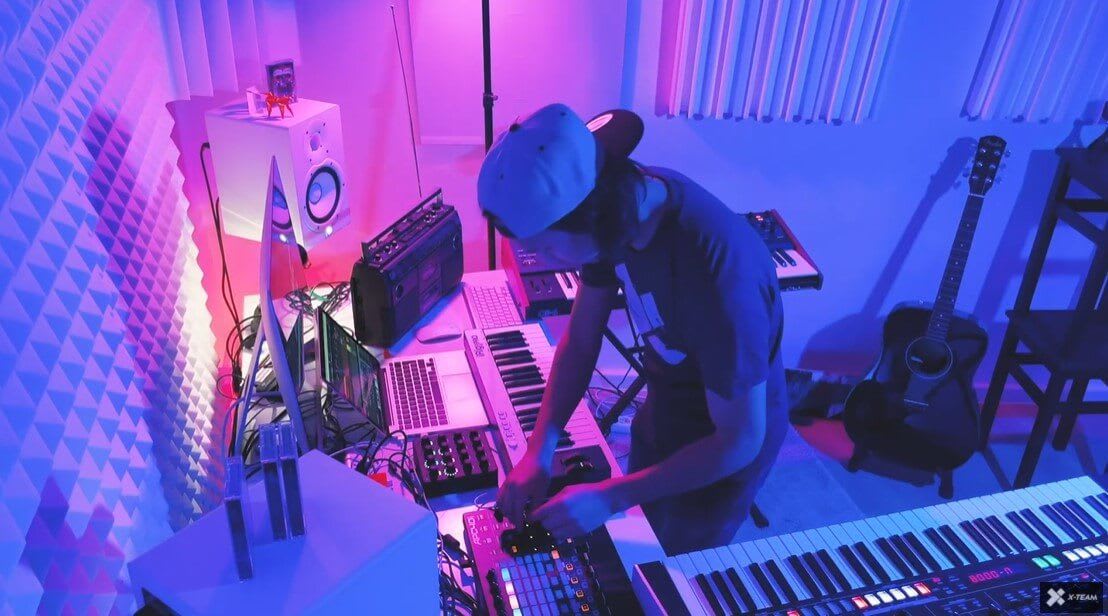 After Sung's performance, the X-Mas Livestream began. What a ride it was. It began with an interactive Slack game that was a parody of the indie classic The Stanley Parable. Voiced by the legendary Kevan Brighting, the original narrator of The Stanley Parable, X-Teamers had to guide the newly remote developer Stanley out of his office building.
Of course, X-Teamers being X-Teamers, we voted to go against the narrator's will and ended up breaking the game and rickrolling the narrator in the process. Hilarity ensued.
We also learned about three Hero Drops, where an X-Teamer nominated someone close to them who was going through a difficult time in 2020 and needed support:
An X-Teamer's cousin lives on the island San Andres in Colombia. When Hurricane Iota ravaged the island in November 2020, it destroyed her business too. With X-Team's help, she and her family could begin rebuilding the island and helping the struggling families on it.
An X-Teamer's younger brother is an incredible artistic talent. We used his help to design X-Team T-shirts, toys, and masks, which they then gave to the children in their local community of the Dominican Republic, so the kids could have their best day of 2020.
Another X-Teamer's brother is the head of a youth group at church. His life's purpose is to help people, but he's been struggling with extreme burnout and depression because of the COVID-19 pandemic. So we gave him the resources he needed to go on a mental health vacation.
Thanks to our X-Teamers, X-Team has had its biggest year in donations ever and has become a carbon-neutral company:
We planted thousands of trees by empowering women in India and Malawi and donating cookstoves in Uganda.
We donated tens of thousands of meals to food banks around the world when the pandemic began.
We donated tens of thousands of dollars to good causes, including Save the Children, LGBTQ+ coalitions, hurricane victims, cancer research, and more.
All this was validation that goodness still exists. You matter, no matter where you are or who you are. You have power too, because you can lift other people up. The more difficult the year, the more we realized that the world and the people on it are worth fighting for.
Legendary Vault Drops
No X-Mas party would be complete without new X-Team collectibles. The hype was real: when the new collectibles dropped, our backend services broke because they couldn't handle all the X-Teamers ordering their new gear.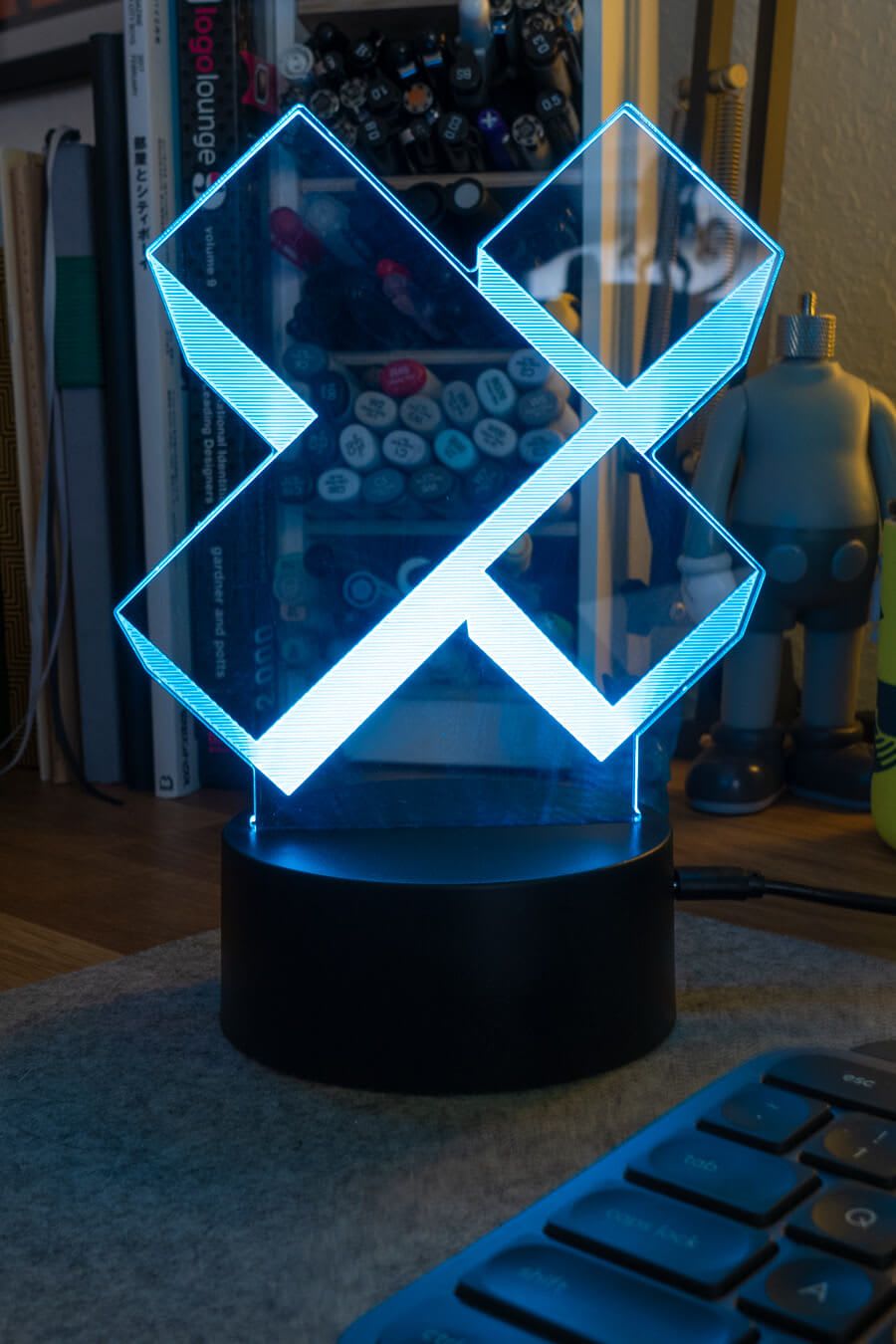 The collectibles included an X-Lamp, a new X-Hat, and a Here to Stay T-shirt. X-Teamers ordered 1,153 Vault collectibles in 2020 before the X-Mas party, but that number went up a lot when those bad boys dropped.
That was only a snippet of the X-Mas party. We also played one of our beloved Battle Royale Slack games, Sean Astin (i.e. Samwise Gamgee in  LoTR) came online to speak to us, and we played an epic mobile cyberpunk race game that one of our developers had created just for the occasion. The 2020 X-Mas party was one of those experiences that you can only fully appreciate when you were there.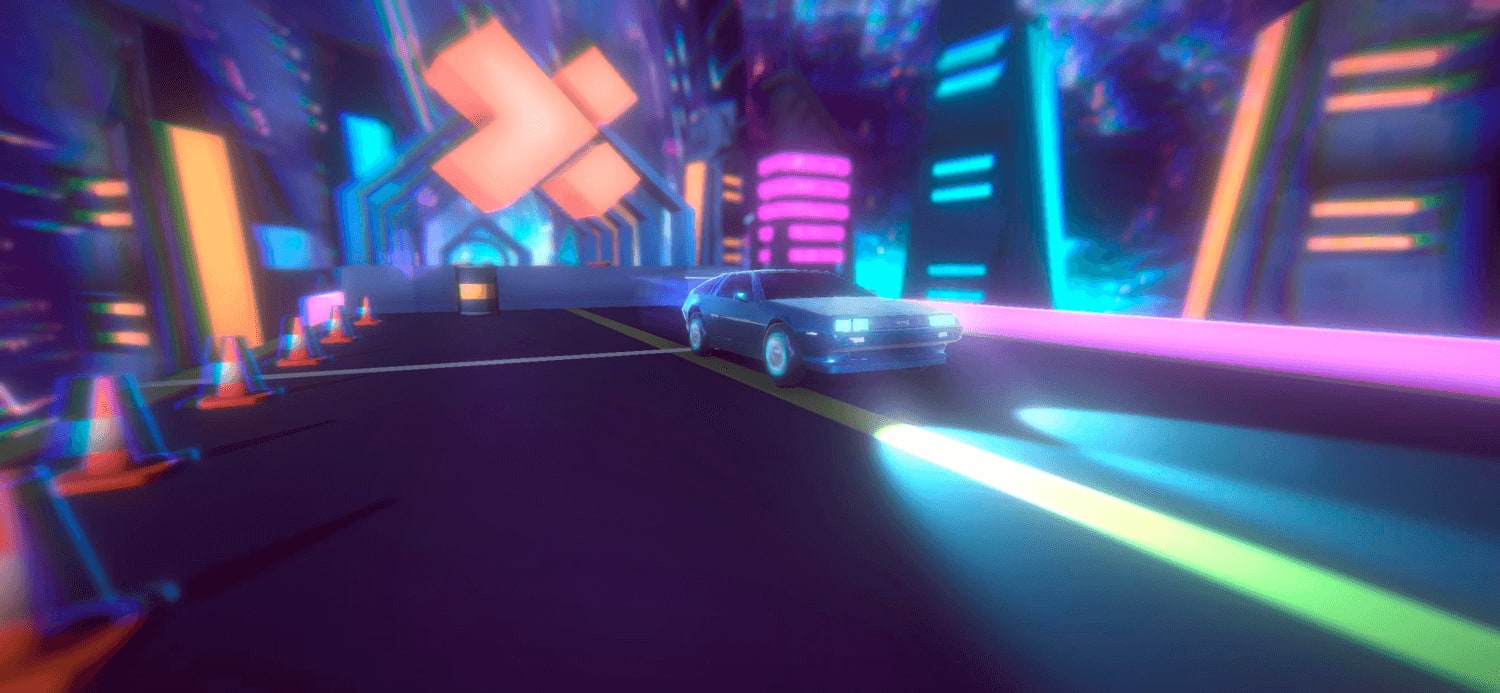 In Conclusion
X-Team has been a remote-first company for fourteen years. We have always believed in a world where everyone can live free and energized. Now that 2020 has nearly passed, we can safely say that this future is within reach.
The remote work era has truly begun. Productivity has detached itself from location and attached itself to results. The world is waking up to the powers of remote work, and X-Team is in a prime position to capitalize on what we've built and jump to higher heights. As ever, we've only just begun.