Giant sequoias are among the tallest, widest, and longest-living organisms on Earth. They grow 30 feet in diameter and over 250 feet in height. But the most amazing fact about them? They require fire to grow.
Fire clears away much of the undergrowth that takes up light and water. It heats the cones in mature sequoia trees until they open up and rain their seeds on the fertile ground below. From the ashes, those seeds grow.
It's a good metaphor for the choice we all faced and still face in 2020 and beyond. Do we hide from the flames of this year or do we use them to grow in ways we couldn't imagine before?
Not Done Yet (Pt. II) was the theme of Season 6. It's a revisit of the theme of Season 3, because 2020 has urged us to push harder than ever before. We are still Not Done Yet.  
For those unfamiliar with an X-Team Season: it's a period of multiple months centered around a particular theme and awash with activities designed to energize, motivate, and inspire X-Teamers. Here are the reviews for Season 1, 2, 3, 4, and 5.
Season 6: Not Done Yet (Pt. II)
No matter how demotivated or anxious this year has made us, we should never stop finding ways to grow. While we need to adjust to our new realities (and always stay safe – wear that mask), Season 6 was designed for X-Teamers to once again embrace the mindset of always moving forward. Here's how the Season unfolded.
War of the Ages
Those who read our review of Season 5 will know that X-Team was split into three Houses, one of which – House Steelfire – perished in the War of the NeXus. This left us with House Lions and House Nightclaw.
Those two Houses didn't stay at peace for very long. Soon, they became enveloped in the War of the Ages. X-Teamers completed bounties in exchange for resources, which each House used to make strategic decisions on how to best fight the other House. The fights between both Houses were simulated in the Totally Accurate Battle Simulator (TABS).
Not only was TABS an incredibly fun way to engage the X-Team community, but it incentivized every X-Teamer to participate in the events that would bring extra resources to their House, such as our 24-hour #VS events where each House tried to rack up the most steps, highest hi-scores, etc.
Ultimately, with the help of sharp-clawed raptors, hundreds of arrows, and explosive fireworks, House Lions won the War of the Ages. But don't count out House Nightclaw just yet. They might return in Season 7 😏
The Arena
Season 6 introduced the Arena, the first-ever Slack battle royale game. That's right, we built a battle royale game on Slack. X-Teamers start the game with 100 hp and nothing else. Every round, they can search for weapons, shoot at each other, hide, and much more.
Never before had X-Team seen such carnage on its Slack. X-Teamers fought each other ferociously until one person remained, who then won a coveted prize such as the X-Team backpack or an Oculus Quest.
X-Summit 2020
Everyone knew Season 6 would be a special Season simply because the X-Summit 2020 would close it off. Originally planned as a multi-location physical event, the X-Summit turned into the most epic 4-day virtual conference we could possibly come up with.
It started with an incredible 30-minute opening ceremony which featured an interactive Arena, a choreography from the Elektrobotz (quickly titled the X-Street Boys), and messages from Elijah Wood and Billy Dee Williams. We're not joking – check out 23:10 and 33:15 in the above video.
As part of the X-Summit, X-Teamers around the world had been sent a mysterious yellow box with a question mark on it. They'd been asked not to open the box until the X-Summit. After the Opening Ceremony, X-Teamers could finally open their box. Inside, they found a Ditoo, a programmable Bluetooth speaker.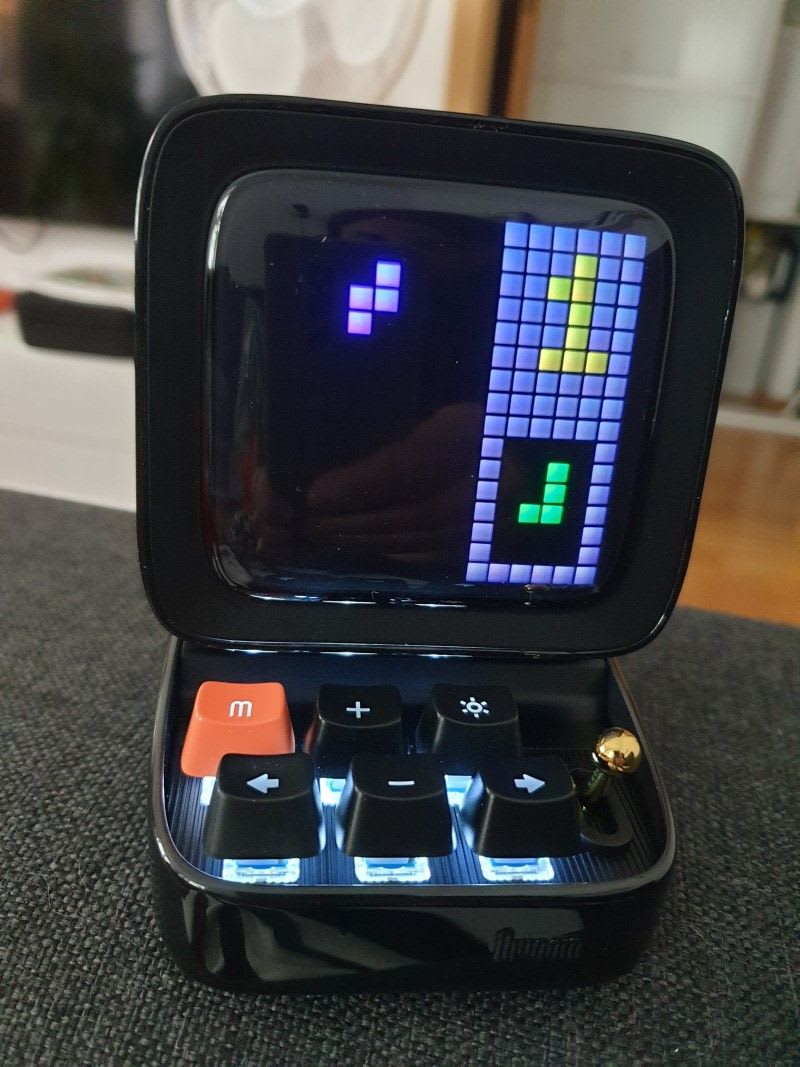 There were so many events during the four days of the X-Summit that it's impossible to list them. There were virtual escape rooms, a Finnish claw you could control from anywhere, and countless other surprises. You can find a more complete summary of the 2020 X-Summit here.
X-Team Goes Carbon-Neutral
You might remember that we made a commitment early in the year to become a carbon-neutral company by the end of 2020. In May 2020, together with carbon solution provider Carbon Neutral, we calculated that we emitted 284.07 tonnes of CO2-e in our 2019 financial year.
2020 became the year where we offset our 2019 and our estimated 2020 CO2-e emissions. We invested in projects that reduced the carbon in our atmosphere while also providing opportunities to disadvantaged people and minorities around the world. X-Team has become a carbon-neutral company!
We Used the Fire to Grow
All in all, despite the challenges of 2020, we used these three months to grow. We went hot air ballooning, ran 50 kilometers in 5 hours, adopted a dog, saw our children play with the Ditoo, started YouTube channels, learned about game development, bought an apartment, explored new places close by, and much more.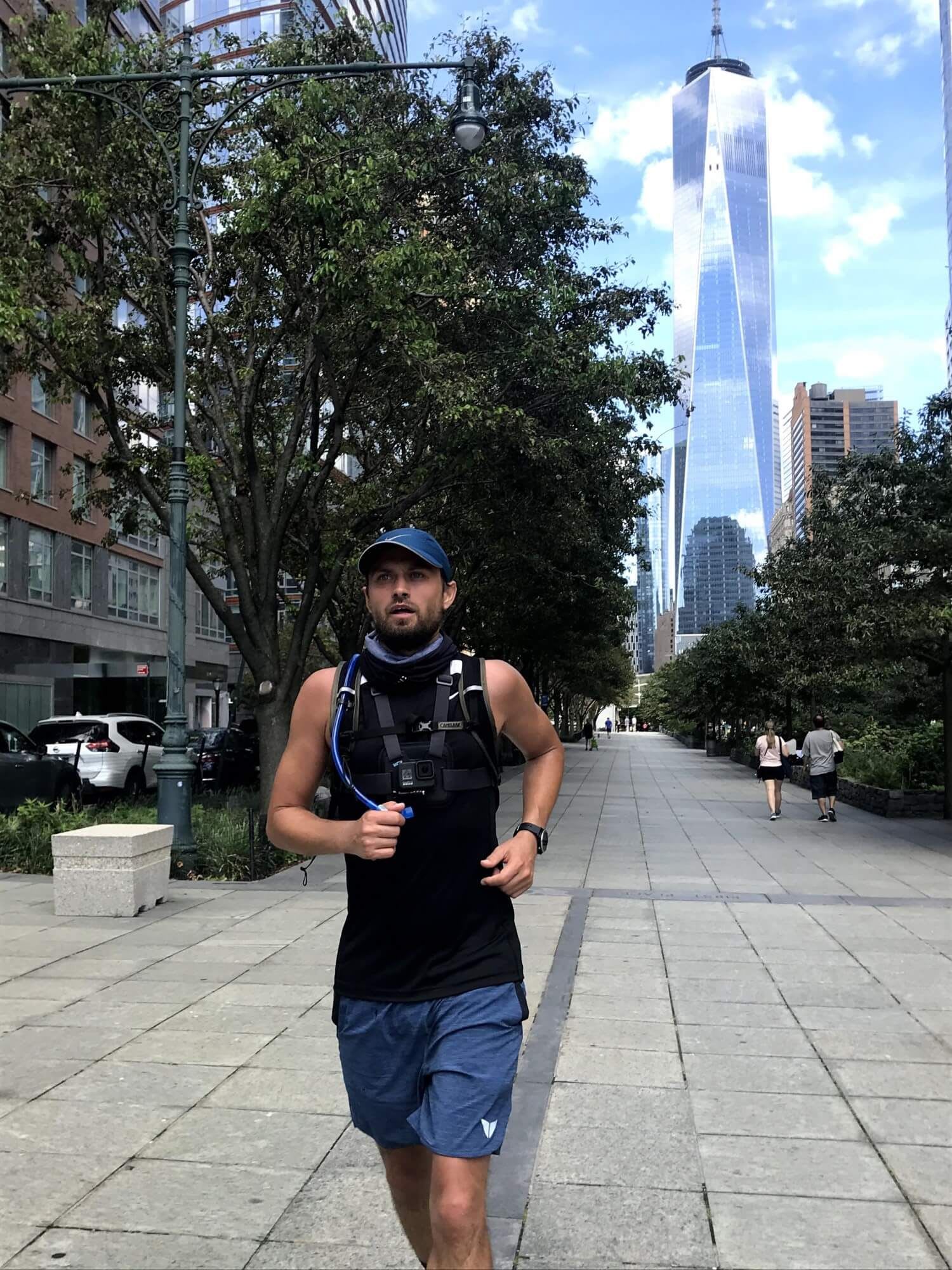 During Season 6, X-Teamers have shown that there's room to grow in even the harshest of conditions. We take that mindset into the final few months of 2020 and beyond, because we are Not Done Yet.
---
Curious about previous X-Team Seasons? Read the reviews of our other Seasons.