The X-Team year is divided into four Seasons. Not the weather seasons, no. An X-Team Season means multiple months of games, challenges, bounties, and rewards to inspire and motivate you, to help you grow and do more of what you love.
Each Season comes with new challenges, new quests, and new rewards specific to the Season's theme. Each Season has its own X-Outposts, where X-Teamers meet in a hackerhouse somewhere around the world, to work hard and ferociously explore. And each Season ends with a Grand Epic, a big finale to celebrate everyone's efforts and contributions.
From October to December last year, we had our first Season. Here's how it went...
Season One: Gear Up
Our first Season's theme was all about the gear we surround ourselves with. After all, it's our gear that allows us to lead the lives we love. Where would a developer be without a laptop, a runner without running shoes, a photographer without a camera 📷, a traveler without passport?
The items that we surround ourselves with are crucial to our well-being. In Season 1, we asked X-Teamers to embrace their gear and commit to using it.
An Eventful Three Months
We kicked the Season off hard with the Space Quest, a Slack-based sci-fi game to give a gamified boost to our productivity. X-Teamers were asked to prioritize tasks, earn Pomodoros (25-minute focus sessions), and organize their desk, desktop, or minds through meditation. In exchange, we gathered crystals, torpedoes 🚀, and phaser guns that would protect us against the dangers of space!

Prioritize, focus, declutter. Repeat.
It was an epic month of productivity and action. We avoided a salvage ship that had mistakenly identified us as scrap, shot down planet defense systems, rescued our crewmate from what seemed certain death, and much more.
After we'd caught our breath from the Space Quest, we launched ourselves into a new adventure: The Wild Frontier, our first-ever competitive Slack game. You can read all about it in this blog post, but it was another four weeks of excitement and fun, where the Outlaws fought the Settlers to take over Goldscar town.
In December, during our Twelve Days of Charity event, X-Teamers donated thousands of dollars to charities around the world 💌. After all, we're dedicated to unleashing the potential not just of our own community, but of everyone who's in need too.
Then came the Christmas Party, where we partied away the year and thanked everyone for their dedication and commitment. And two weeks later, we ended the Season with our Grand Epic.
X-Teamers could buy tickets with the coins they'd gathered throughout Season One, which would be put into a raffle that could have you win... 🥁 drum roll 🥁... an NVIDIA Geforce RTX 2080 Ti or an Apple Watch Series 4. So either the best GPU that money can buy today or the best wearable that money can buy today. Talk about gearing up!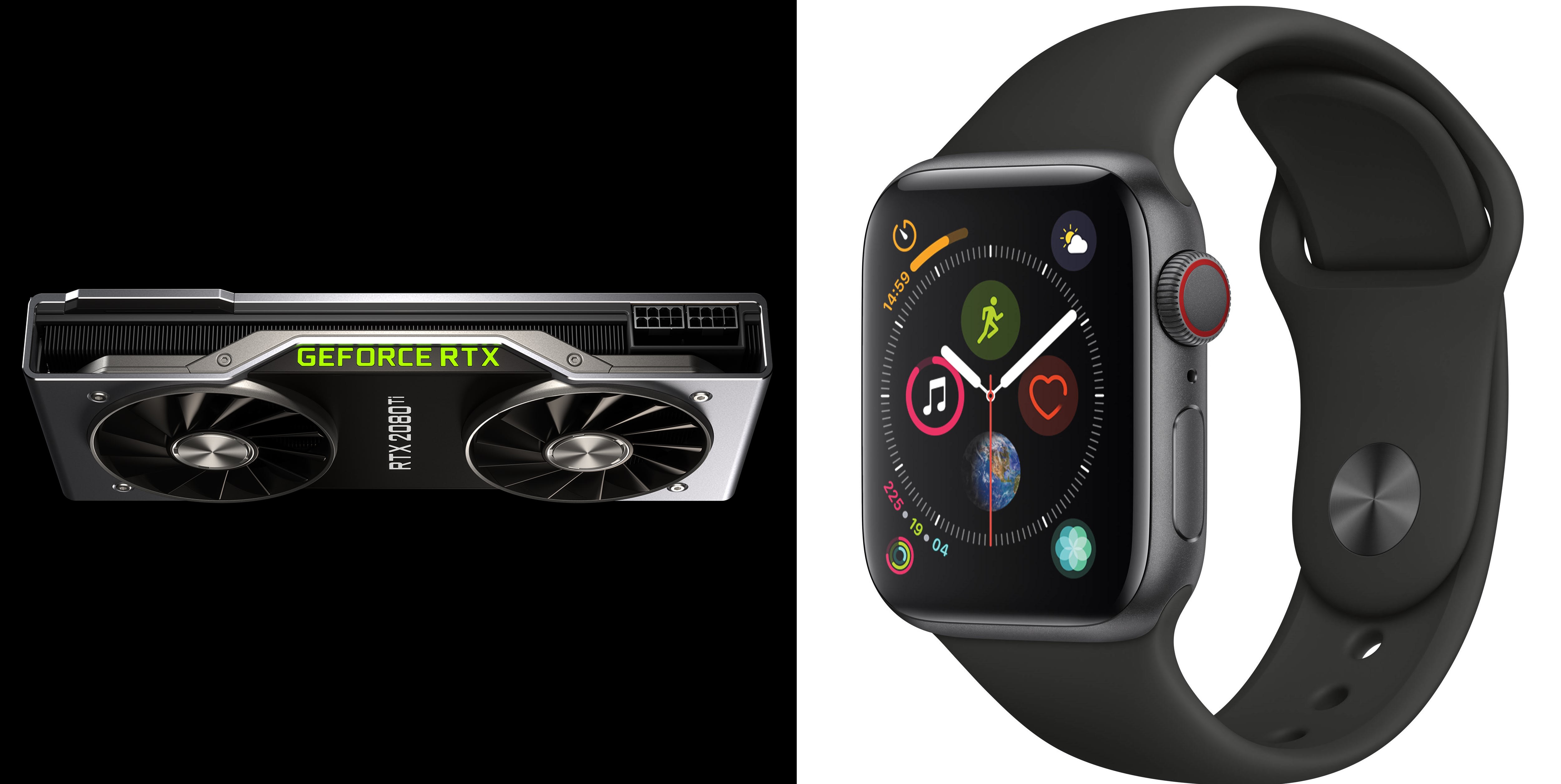 Just look at these two beauties. Wouldn't you want this?
We Traveled to New Locations
During Season One, X-Teamers first met up in the rolling hills of Andalusia, Spain. For three weeks, they explored cities like Málaga, Gibraltar, and Granada.
Next came the city of Istanbul and Kaş (pronounced "Kash") in Turkey, where X-Teamers met up with other developers, ate the best kebab, and snorkeled to an underwater military tank.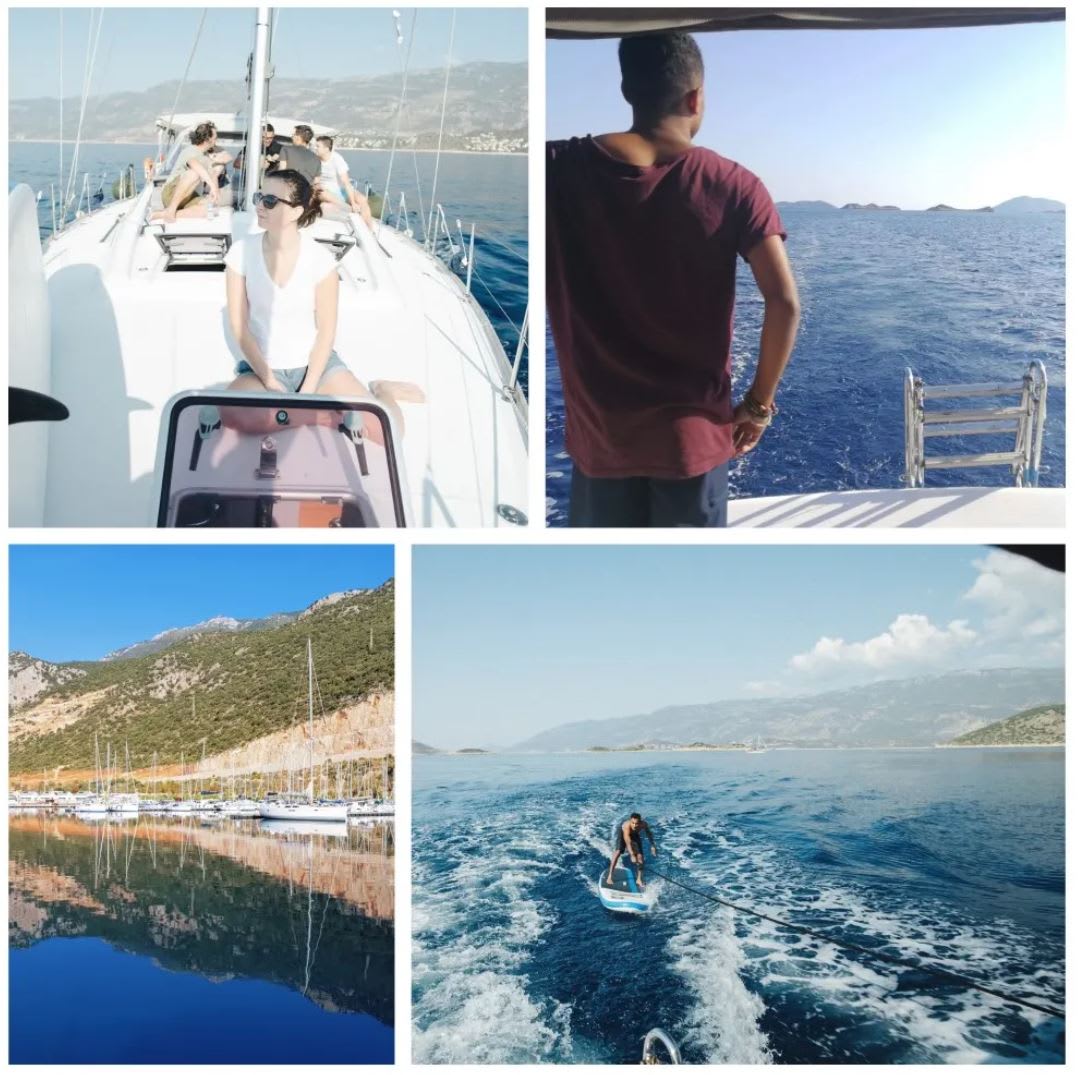 Enjoying the water in Turkey
We Gathered All the Bounties
Bounties are challenges you need to complete to receive coins. Season One saw the addition of many new bounties. Here are some of our most popular ones:
The Appreciator: Give appreciation to someone.
Breaking Free: Work from somewhere new (cafe, library).
Badge Collector: Attend a Conference or Meetup.
Netflix and Chill: Watch something on Netflix.
Old School Movie Night: Watch a movie from 10+ years ago.
City Seeker: Visit a new city and post about it in #travel.
Never Stop Learning: Complete ANY tutorial or course.
In total, X-Teamers completed a record-breaking 1,000 bounties! Considering most shiny gear in the Vault cost between 5-15 coins, that's a lot of new gear for everyone.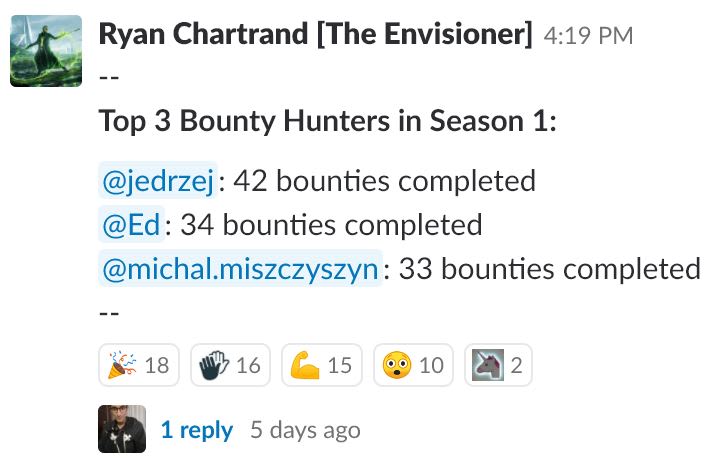 Some X-Teamers really went out of their way to gear up
Ready for Season Two?
It's been a wild first Season. But Season Two: Wired for Adventure is just around the corner, and with it come more bounties, rewards, cool events, and ways to use your $2,500 a year Unleash+ budget. We're dedicated to helping you energize and unleash your potential.
Bring it on, Season Two! Are you ready?
---
Curious about previous X-Team Seasons? Read the reviews of our other Seasons.