Freelance developers aren't freelance to sit behind their desk day in, day out. X-Team believes freelancers should have the opportunity to explore the world, while still being able to deliver quality work, exceed client expectations, and never miss a deadline.
That's why we created X-Outpost. Every month, X-Teamers meet up in a new location of our precious planet to combine hard work with exploration and adventure.
This November, the X-Outpost took place in Kaş (pronounced "Kash"), a seaside town on the Mediterranean coast in southwestern Turkey. But everyone's journey started in Istanbul first.
The Istanbul Coders Meetup
Istanbul offers a slice of Europe and a slice of Asia, cut in half by the Bosporus Strait. Markets of turmeric spices and freshly caught fish throng with people going about their lives. The Aya Sofya looks at the Blue Mosque.
In this wonderful city, at the very beginning of X-Team's trip, we went to an Istanbul Coders meetup. The variety of people present seemed a microcosm of Istanbul itself, as we spoke to Turks, Iraqis, Iranians, and other nationalities.
We gave a presentation on X-Team and offered everyone the opportunity to join our community if they were interested. Afterward, we took everyone to a gaming cafe with high-end PCs, where we played Overwatch for a good few hours.
Driving for Kebap
Istanbul is 838 kilometers away from Kaş, so most X-Teamers flew there. But Ramzie, Kerem, and Ben decided to drive. After all, there's no better way to learn about a country than by driving through it.
There's also no better way to learn about yourself than by being stuck in Istanbul traffic for a third of the time you spent getting to Kaş 🚗🚗🚗.
But the initial traffic jam was worth it, because they could stop in Bursa, the city renowned for its İskender kebap: a doner kebap with succulent slices of lamb underneath hot tomato sauce and pieces of pita bread, on a plate slathered with generous portions of melted sheet butter and yoghurt 🤤.
Once in Kaş
We had rented a villa that was built on a hill and looked out over the Mediterranean sea speckled with tiny islands. Each had their own room, there was plenty of space to work in silence, and there were plenty of corners to do client meetings.
Down below lied Kaş, the quaint but quiet seaside town that lives off the tourists that flock there every summer. The town has cute little cafes, restaurants with good food, and plenty of cats begging for more.
The other side of our villa looked out over the many hills surrounding us, begging to be explored. So we hired scooters and cruised around until the sun said goodbye.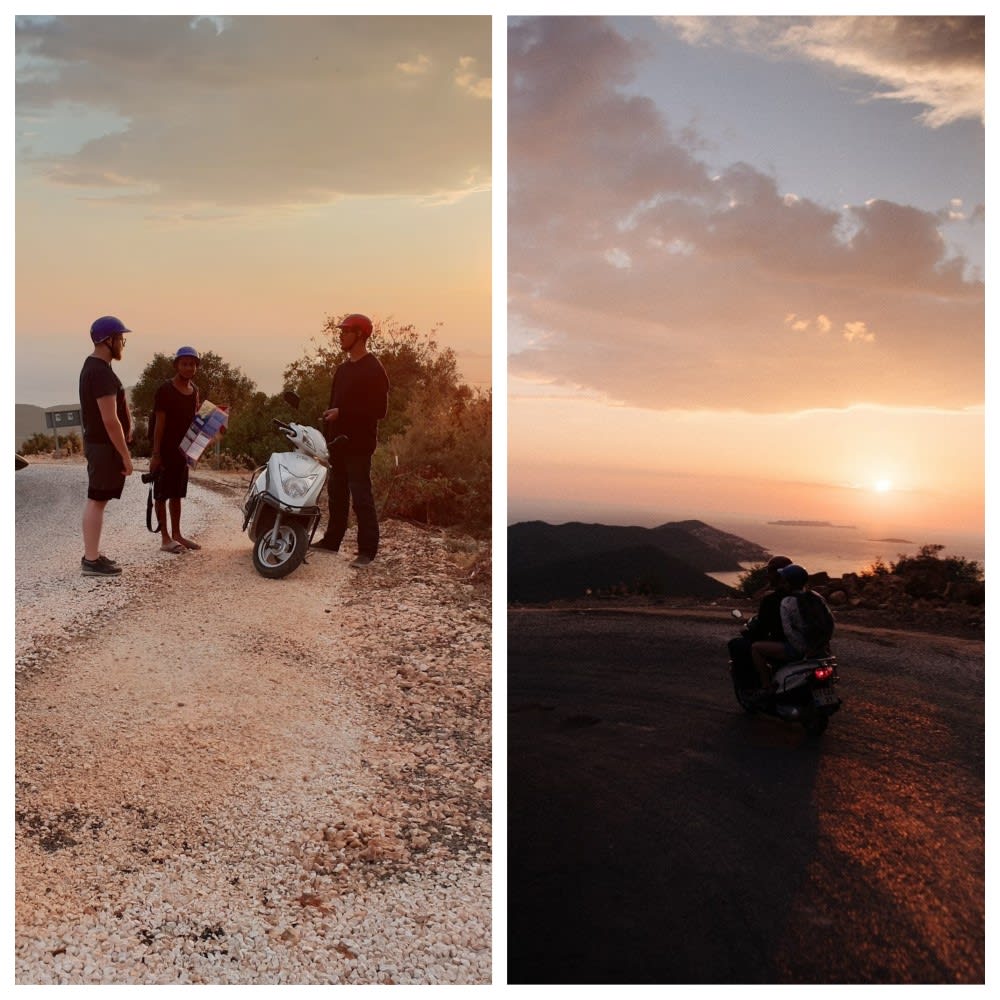 A Tank and a Kindle
Being so close to the Mediterranean, we had to go on a sailing trip. We hired a boat on a bright-blue-sky day and set out to snorkel around in the nearby coast. In the water, we found a tank.
Not a water tank, an actual military tank. It's rare enough to see a tank on land, let alone seeing one twelve meters deep in the water and far away from the shore.
When we asked how it got there, we found out it wasn't some awful miscommunication during the Second World War, but it was in fact the government that had submerged it there to drive tourism to the region 🤔. It shouldn't just be ships on the seafloor, should it?
It was nearly joined by a Kindle as well.
As we were stepping back onshore, Kerem's Kindle fell out of his backpack through the gap between the boat and the pier. Splash goodbye. Confusion reigned until George dove into the water. He emerged, triumphantly, holding Kerem's Kindle. It spent the remainder of the trip in a bowl of rice 🍚.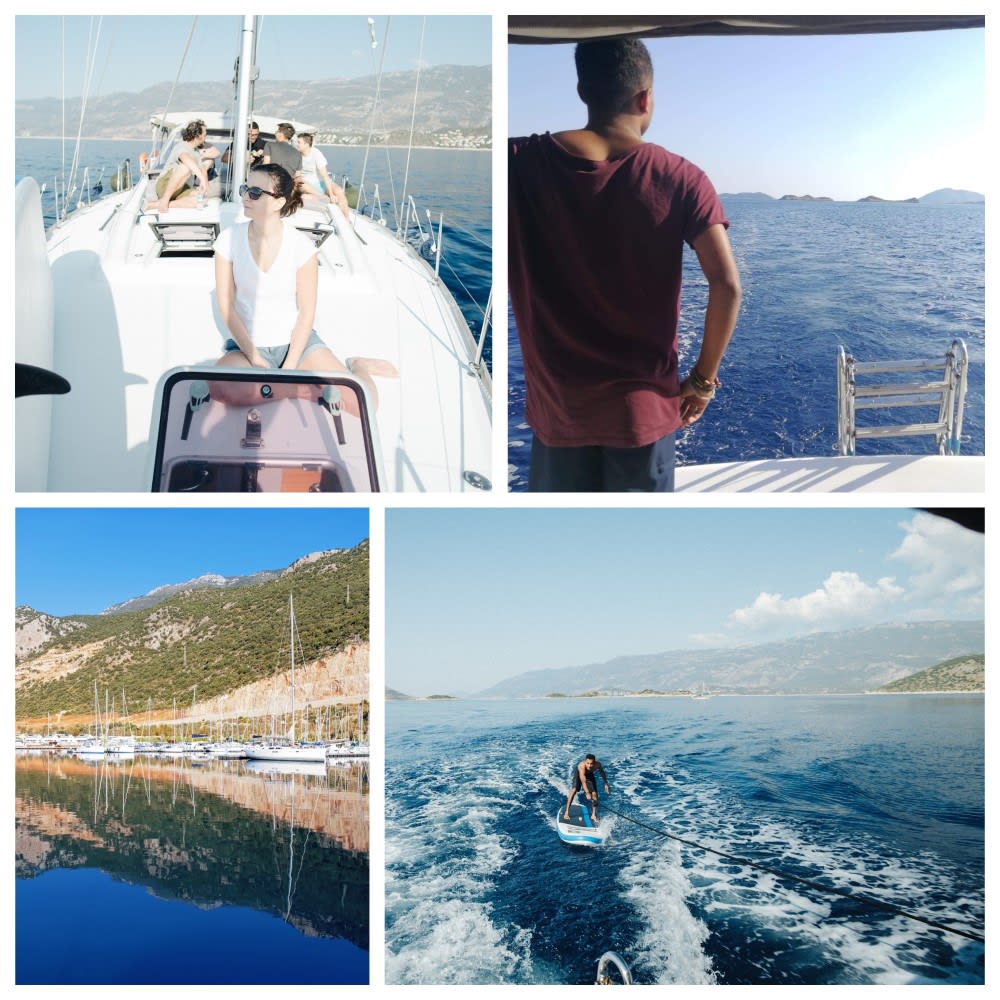 Time Together
George's rescue of Kerem's Kindle exemplifies something that any X-Teamer who goes on an X-Outpost knows: It's not just a bunch of colleagues grouped together, politely nodding as they pass each other in the hallway.
Instead, we're individuals who come together with the mutual intent to explore the world while getting to know each other.
And arguably one of the best ways to deeply know a person is by playing Secret Hitler, a hidden identity game where you enact liberal or fascist policies while trying to figure out who's Hitler.
Accordingly, this is what we spent most of our evenings doing.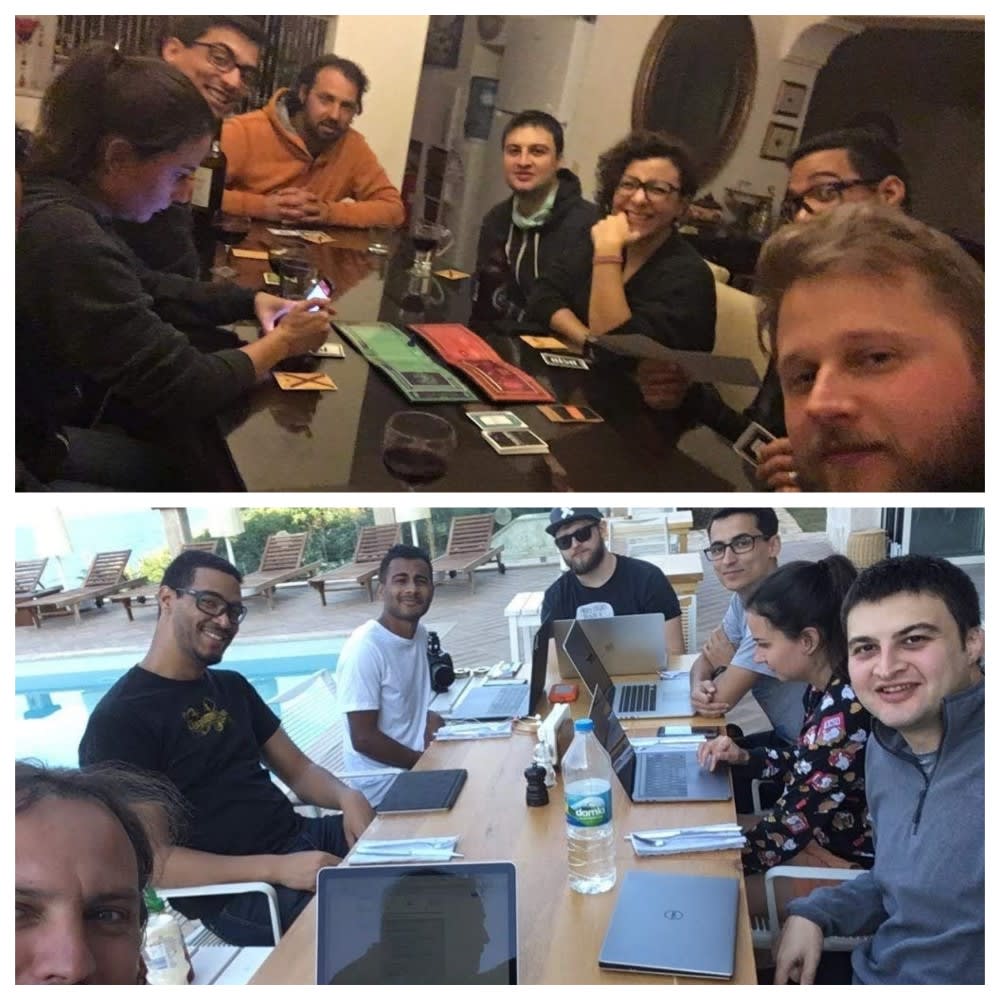 So here we are. Another month, another great trip. December will see no X-Outpost, but we have many fantastic locations planned for 2019 already.
Curious to know more about X-Outpost? Drop your questions in the comments below 👇!