Any developer in the world can apply for X-Team. It's one of the biggest advantages of being a fully distributed company. We can source extraordinary talent from all over the world, because we're not restricted to a particular geographical location.
But don't be mistaken. The distributed nature of X-Team doesn't mean we never get to meet one another. If you've been reading the X-Team blog, you know that we organize monthly X-Outposts, where X-Teamers spend a few weeks together to explore an exotic location and get to know one another.
However, the X-Outposts happen between X-Teamers. We wanted to take it a step further and create something unique between X-Teamers and people who want to join X-Team. So we built upon the X-Outpost idea and created the XO-VIP.
During an XO-VIP, we invite X-Team candidates to an amazing Airbnb, where they can spend a weekend together with a few X-Teamers, ask all the questions they have about X-Team, and learn about the X-Team culture.
Last December, we organized an XO-VIP in San Rafael, Colombia. Jomar García is X-Team's technical recruiter, lives in Venezuela, and organized the XO-VIP Colombia. This is Jomar's day-by-day report how it all went down.
Traveling to San Rafael
We'd agreed to meet up at the Medellín Museum of Modern Art at 3 PM, because it was easy to get to for most attendees. I'd arrived a few hours early, but didn't have to wait long before some of the attendees started arriving too.
We had some time before departure, so we went and bought some water, snacks, and beers. Everyone was on time - five of the attendees came with their own vehicles. One attendee had even driven his bike all the way from Bogotá to Medellín 😲
At 3 PM, off we went. The trip went smoothly up until our arrival in San Rafael, where we struggled to find our Airbnb because of slightly confusing instructions on how to get there. We eventually figured it out and found the attendee who'd driven his bike from Bogotá already chilling with our Airbnb host 😅
Once we'd unloaded our bags and supplies, we all went to the jacuzzi and introduced ourselves. Nobody knew each other, so I acted as the conductor of these initial conversations. In a funny twist of fate, X-Teamer Christian Morales, who'd come along with us on the trip, found out that he'd gone to university with a couple of the attendees. They hadn't seen each other for years.
After an amazing dinner, we gathered at one of the rooms with a big TV in it. I hooked up my laptop and streamed some X-Team and X-Outpost videos to introduce the attendees to the X-Team Vault, Raids, our Unleash+ budget, etc.
I gave the attendees a tour of  the X-Team culture and answered all their questions about X-Team and the weekend. Some attendees thought we had a hidden agenda for the weekend - Cristian and I used that suspicion to joke that the weekend was a hackathon and they needed to build something for X-Team 😄 - which of course wasn't true.
After I'd answered all the attendees' questions about X-Team culture, we turned to questions about the day-to-day work, the tools we use, the companies we partner with, our way of communicating, etc.
Cristian's help was invaluable here, because he could explain his experience from a developer's POV. He'd joined X-Team's internal team at first and had transitioned to a role with one of our Australian partners after. He talked about XHQ and XP - our internal projects - and explained how we communicated with the partner, what sprints were like, what meetings were like, and so on.
Once all questions were answered, the conversation turned to each other's background, their past projects, tech stacks, preferences, and dev jokes. We stayed up until 2-3 AM 😄
Exploring Guatapé
We wanted to explore Guatapé, a town not so far from our Airbnb, so we all woke up early on Saturday to hike an adventure trail from the center of Guatapé. There would be biking, hiking, and waterfalls 😎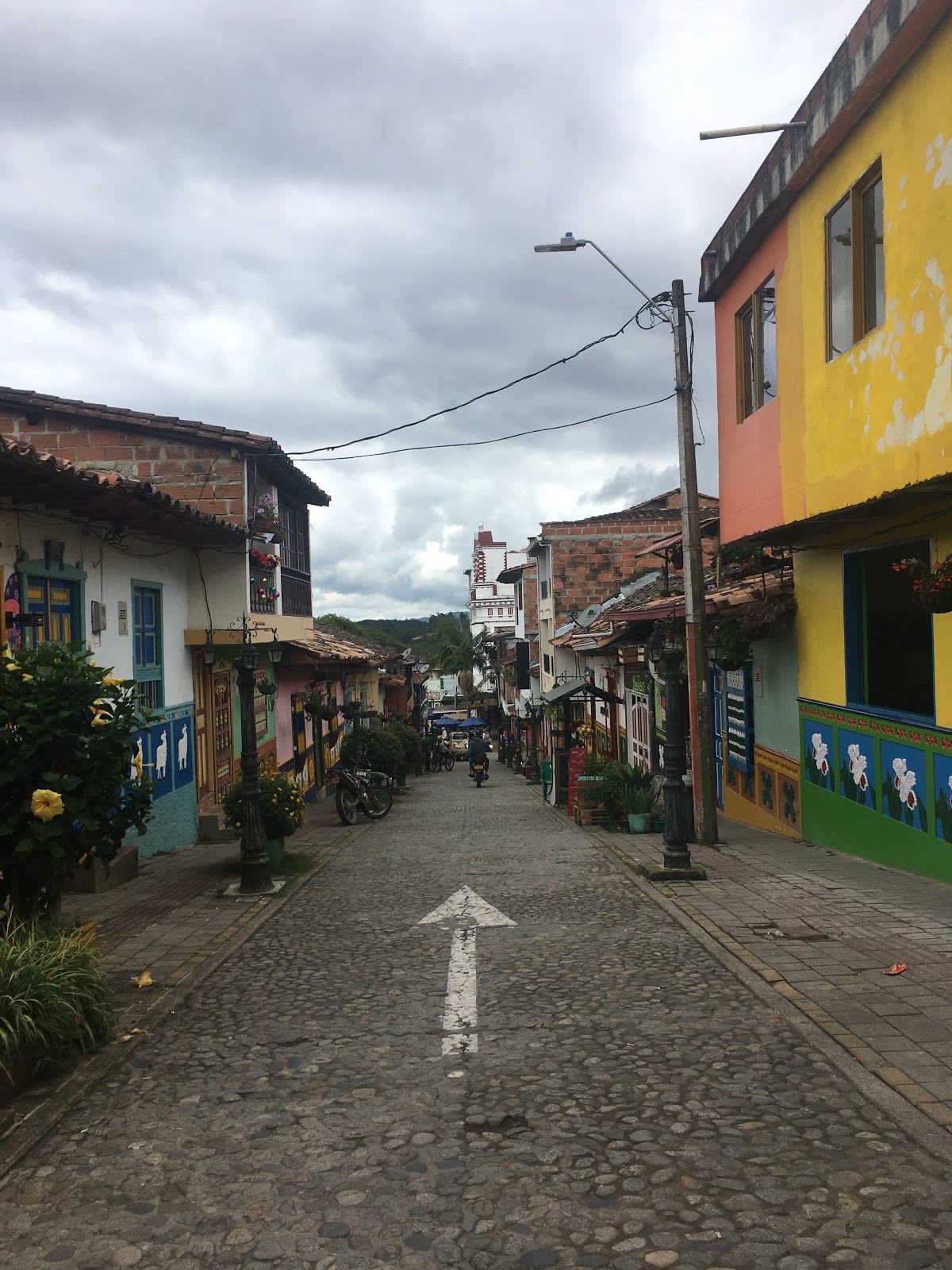 We rode our bikes about town for about an hour. Our guides gave us a historic tour of the city, explaining its architecture, religious influences, and the authentic characteristics of Guatapé.
After that, we cycled to our first sightseeing spot and hiked a mountain for an amazing view. We continued to an even bigger mountain after. At the base of the mountain, we secured our bikes and hiked up, following a river.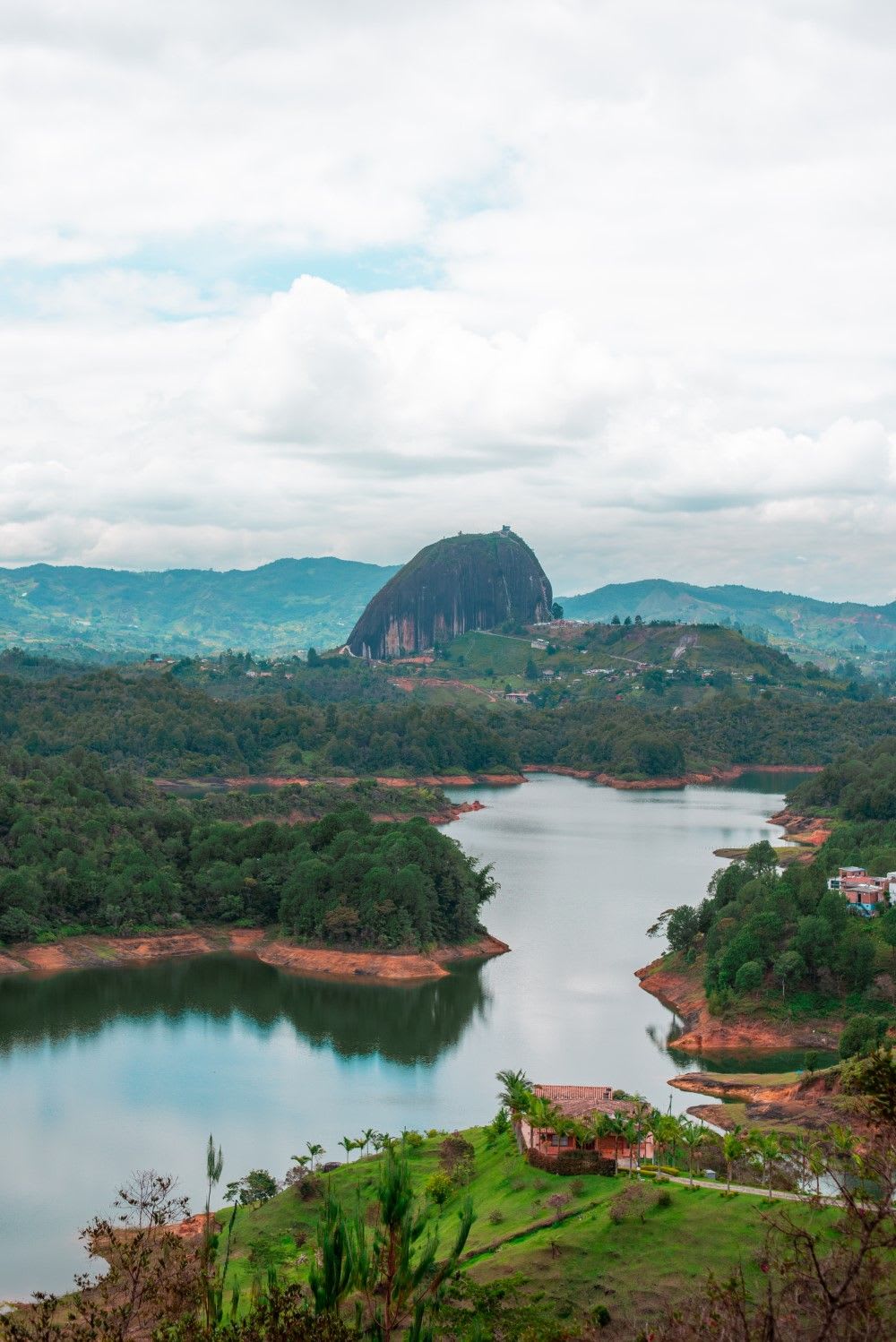 The hike up the bigger mountain took us about an hour and a half, after which we arrived at an amazing waterfall. We could've gone further up the mountain, but the journey had taken us long enough already, so we decided to chill near the waterfall for a while and enjoy nature.
We felt relaxed and gratified when we returned from our journey.
That night, we continued sharing work and project stories over a few beers. We stayed up until 2-3 AM again, to the point where the more shy attendees started opening up too. The whole group really came together and it was amazing to see how well a group of strangers could get along.
Returning to Medellín
We were scheduled to return to Medellín at 2 PM, so we decided to take full advantage of a sunny day and enjoy the pool at our Airbnb.
Before we left, we exchanged contact information, thanked our Airbnb host for his services, and headed back to Medellín city. Everyone was thankful for the event and seemed eager to join X-Team after having had their questions answered and concerns cleared. I returned to Venezuela a satisfied man.
---
Do you want to be invited to one of our X-Outpost VIP events too? Send through your application today.