All X-Outposts are created unique, but some X-Outposts are more unique than others. This December, several X-Teamers went to the first-ever skiing X-Outpost in Austria. Where in Austria specifically? Let's ask James Bond.
The above scene was shot in Sölden, Austria, which is where our X-Outpost was located. We had many reasons to choose Sölden. Firstly, Sam Mendes filmed that James Bond scene there. Epic. Secondly, we needed a glacier, as the weather can be unpredictable and we definitely wanted snow. Thirdly, we needed a town that was close to the slopes and provided all the necessary amenities.
All that and more can be found in Sölden.
Ski, Fun, Sun
Eight amazing people (and a dog!) spent eight amazing days together. We skied, snowboarded, ate schnitzels, drank Jägermeister, and - of course - worked too.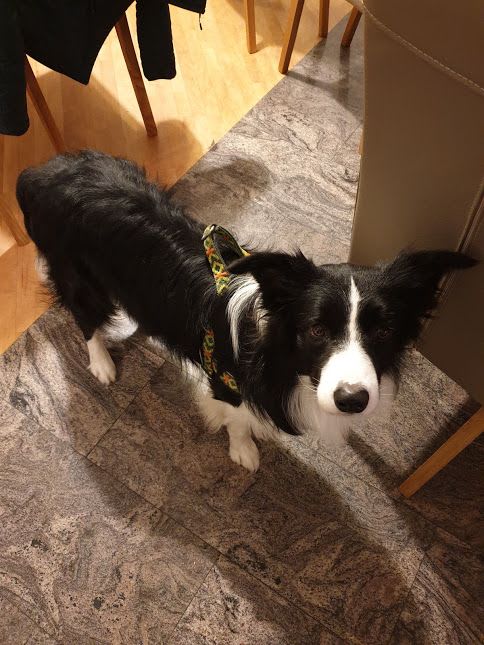 We stayed in a four-story house that had plenty of space for all of us. We were also incredibly lucky with the weather. Seven out of eight days were sunny, with a temperature slightly below zero degrees Celsius. Snow conditions were perfect.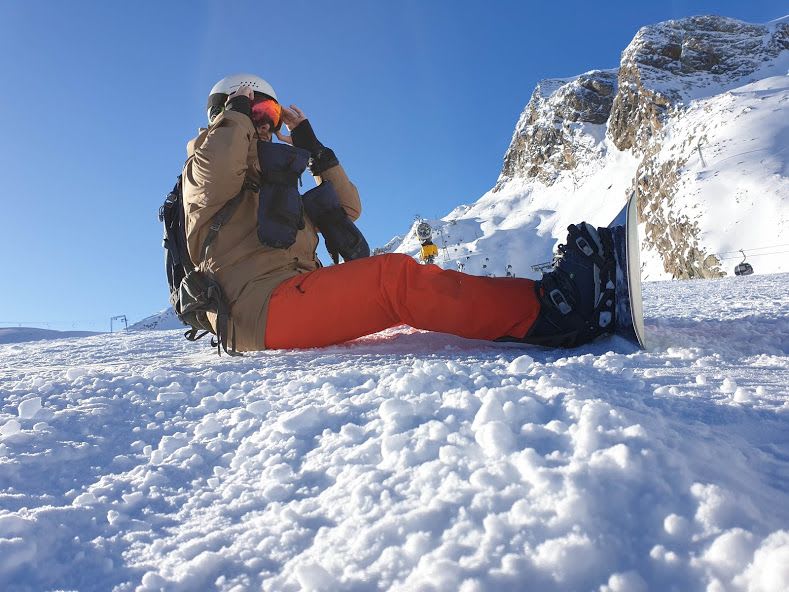 We skied and snowboarded non-stop every day, only taking a break for lunch.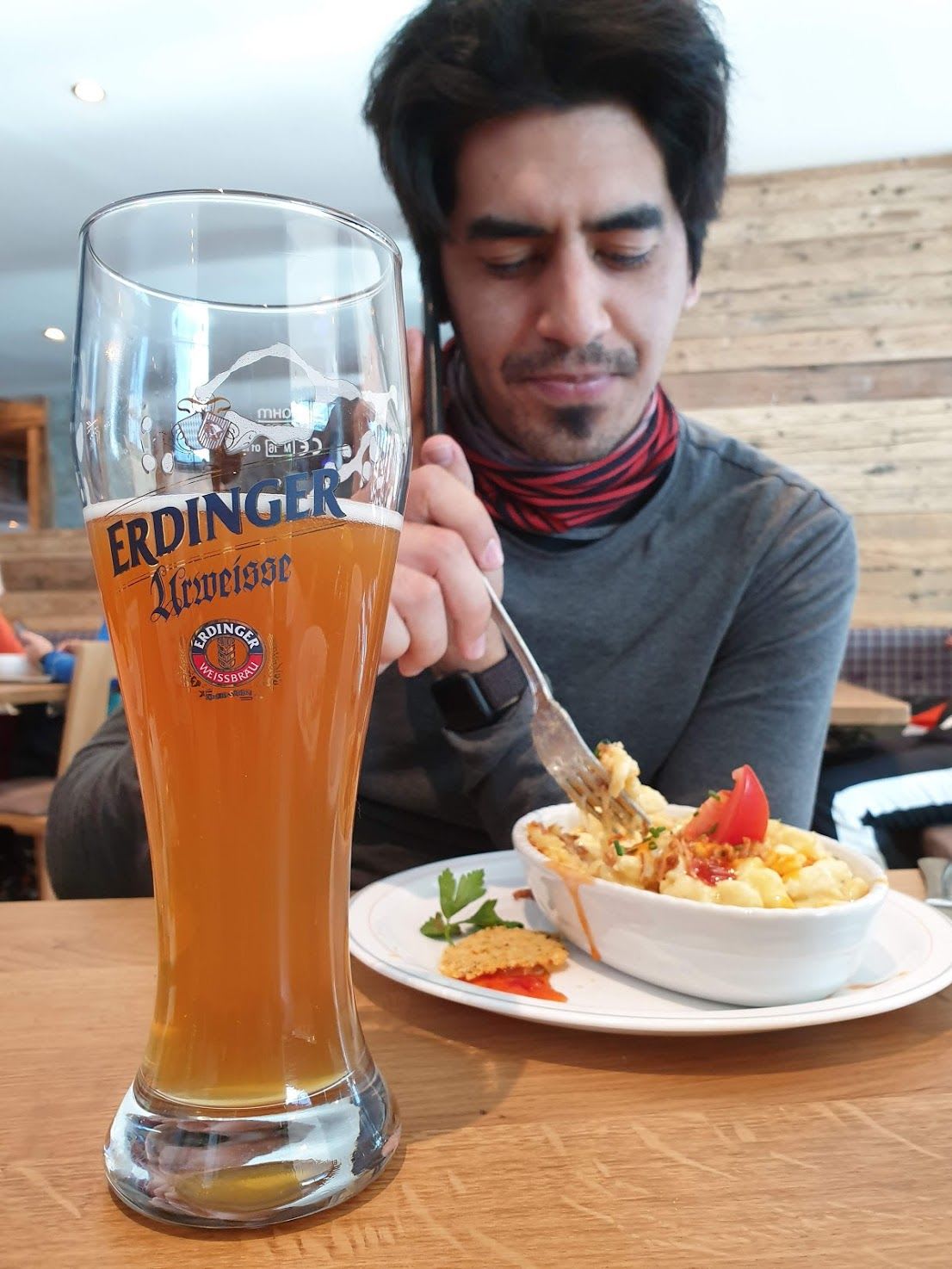 Sölden has two glaciers and 144 kilometers of slopes for all ability levels. What's convenient about Sölden is that you can choose different slopes to get an agreed-upon point further down the mountain. Those who preferred to take an easier route could take any of the blue slopes (easy) and those who wanted a more thrilling experience could take the black slopes (hard).
Those who didn't feel like skiing could visit the thermal spas or the pools in the town. One day, two of our group even went to see the Neuschwanstein Castle in Bavaria, Germany; only two hours away from Sölden.
Oh, and the Views
If you couldn't tell from the pictures already, the views were amazing. We took hundreds of breathtaking pictures during this X-Outpost. It didn't matter if we were sitting on a ski lift, standing on a viewpoint, or simply going down the slopes - the mountains were visible up to the horizon and it was always an incredible sight.
Après-ski activities
Of course, the X-Outposts are about working remotely too. In the late afternoons and evenings, we sat down to work. Our house had a large living room with a huge table and a couch, so everyone could find their most comfortable spot 🙂.
Apart from all our skiing and snowboarding, we also visited the Aqua Dome Thermal Spa with its hot pools and saunas (no pictures there, sorry) and a James Bond Museum called 007 Elements, located at the top of one of the mountains. The museum is built out of concrete and glass, and it has a couple of props related to the Spectre movie filmed in Sölden.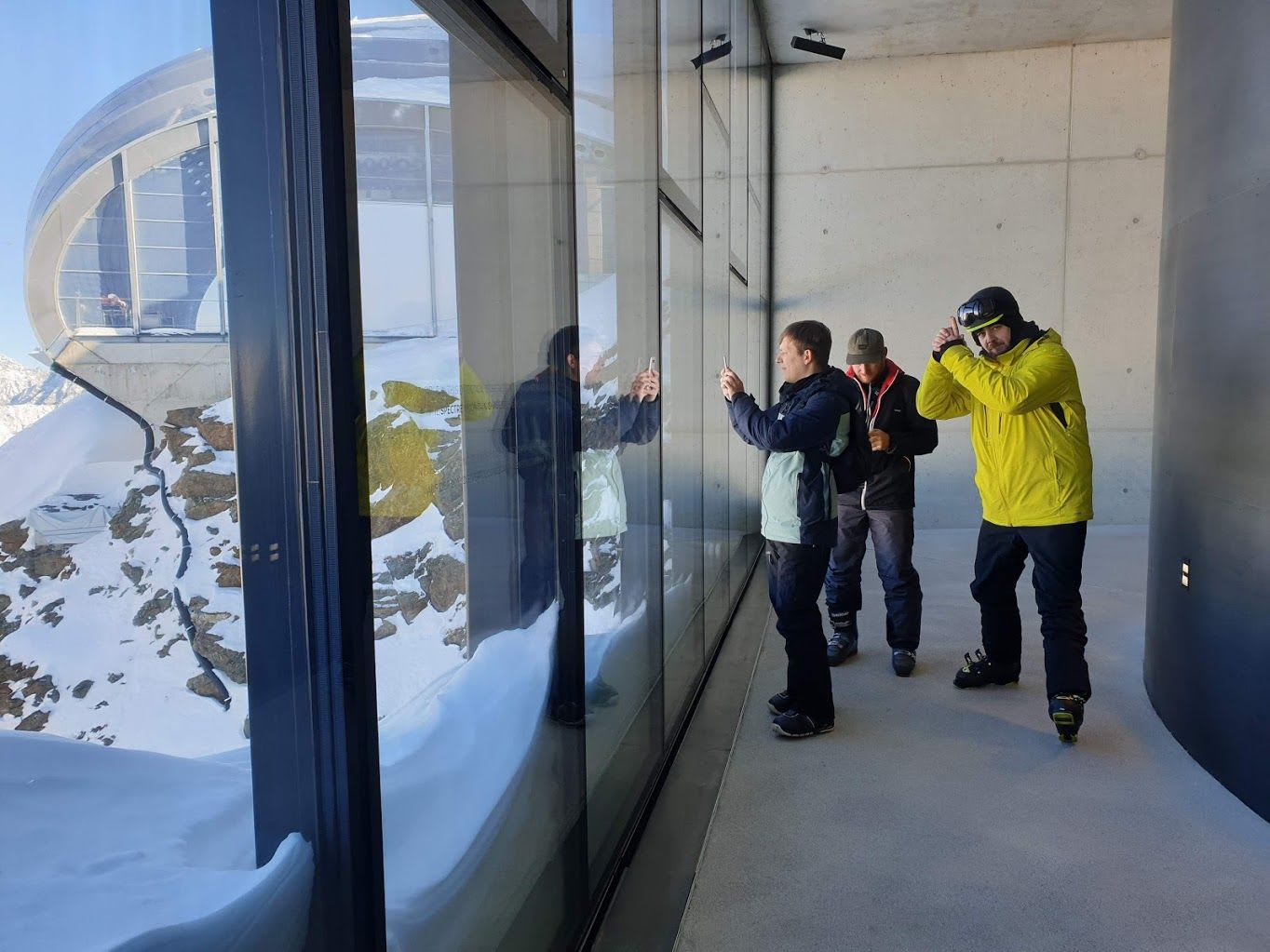 A Schnitzel? Yes, Please!
We made sure to make up for all the calories that we burned racing down the slopes by enjoying dinner at the local restaurants, drinking Austrian wine, and having steak, fondue, and schnitzel. After all, you can't leave Austria without having eaten its famous Wiener schnitzel.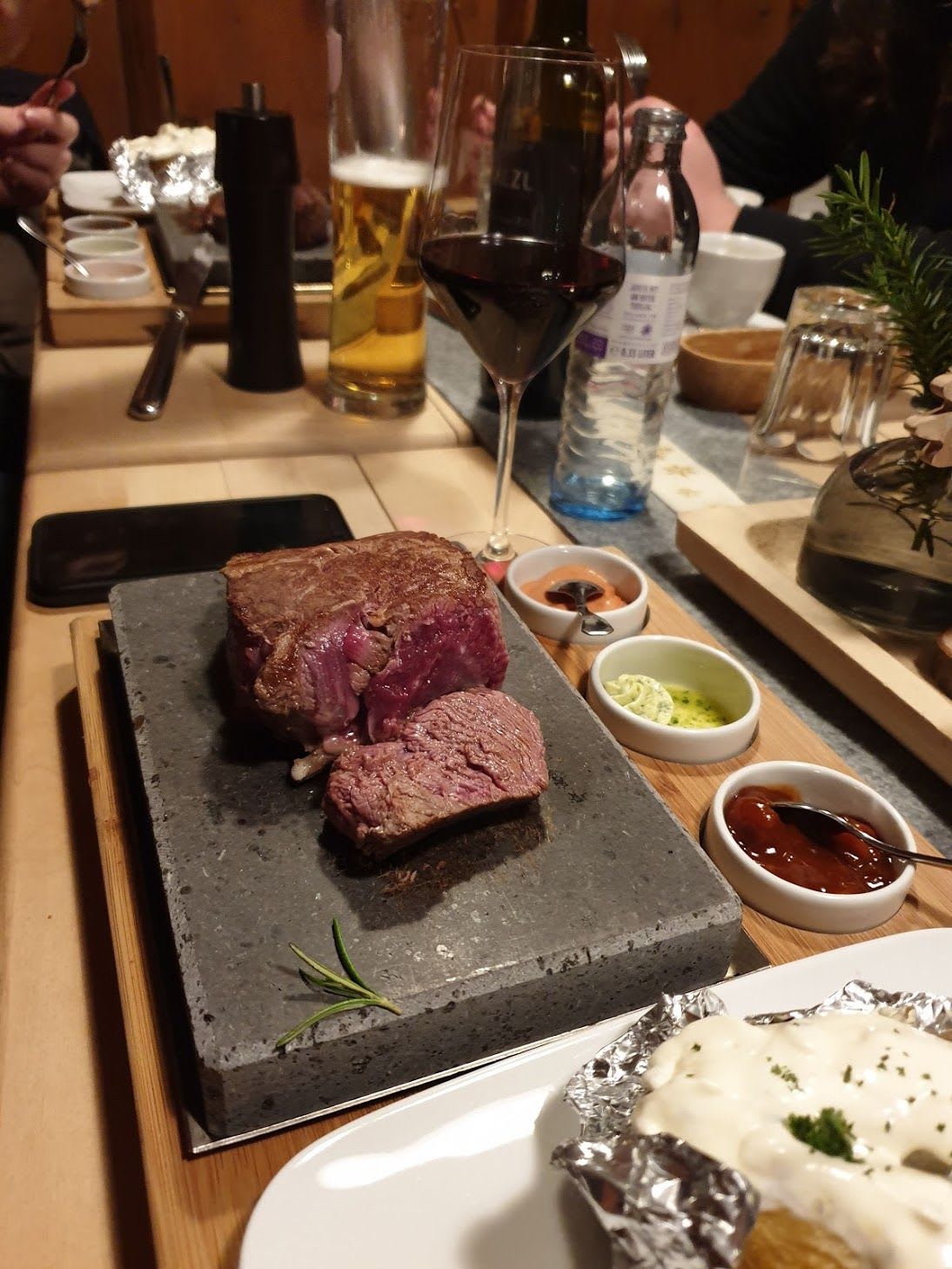 All Good Things Must Come to an End
After eight amazing days, it was time to pack, say goodbye, and start the journey back home. But that wasn't the end of the fun we had together. We kept on exchanging photos, videos, and memories in our WhatsApp group for weeks after we'd left.
I'm delighted I could organize an X-Outpost that focused on skiing, snowboarding, and having lots of fun. I can't wait for the next one 😀.
Enjoyed reading this? Read about our other X-Outpost initiatives