X-Team has created a community where developers can thrive. We try our best to make it a place where developers feel respected, listened to, and where they can build the life they want doing work they love.
But we want to have a positive impact outside of our community too. That's why we created X-Volunteers, where our developers can teach IT skills to underprivileged, but eager-to-learn locals in developing countries. The ultimate way of paying it forward.
Throughout the last few months, X-Teamers traveled to Mombasa, Kenya, to teach at SwahiliBox, an open space where Kenyans can study new technologies, network with like-minded individuals, and receive access to professional training and coaching.
I spoke with Arnoldo Mora (A), who'd flown all the way from Costa Rica to Mombasa, and Wojtek Zając (W), one of X-Team's digital nomads, about their trip to Kenya.
Hi Arnoldo & Wojtek, thank you for taking the time to speak to me. Arnoldo, how did you come up with the X-Volunteers idea and why did you decide on SwahiliBox in Kenya?
A: I think it all started when I asked Ben, our Community & Recruitment Manager, how we could create an alternative to the X-Outpost, something where we could dive deeper into the local culture and its people.
A: Paweł then suggested we do something with SwahiliBox. For me, it was a no-brainer, as I'm trying to learn how to teach permaculture, coding, electronics, and innovation to young people in my own community already.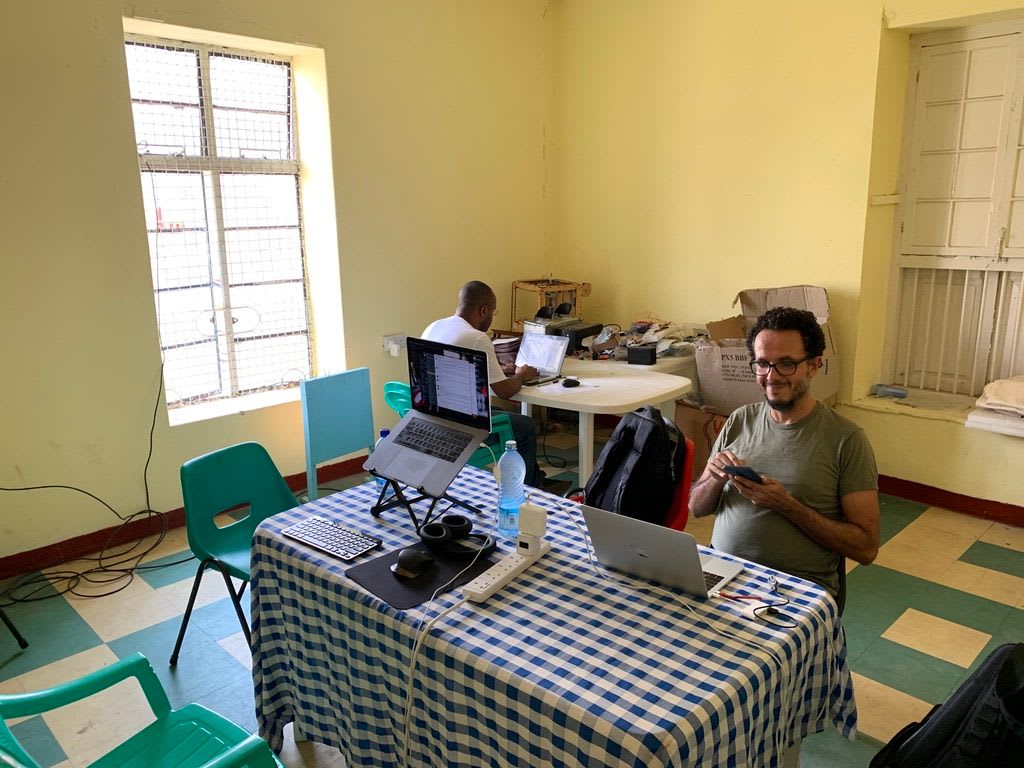 It's a great initiative. What did you teach?
A: I was already teaching with Arduinos back at home and I'd previously done a project related to real-time IoT communications, which I'd written an article about. SwahiliBox liked the article and asked me to teach that same flow to its students. So my workshop was around MQTT, a very powerful and flexible real-time communications solution for IoT.
W: I gave workshops on Gatsby and React. My ultimate goal was to eventually have the students create a website with their CV. I wanted to gamify it, so I told the group that the best website would win a prize.
W: I didn't yet know what the prize would be when I announced it, but I had some time to figure it out. And the gamification really helped. It was satisfying to see the students try to outcompete each other to win the prize.
A little competition always helps! What prize did you end up giving?
W: I used my Unleash+ budget to pay for a Pluralsight subscription. The winner ended up sharing it with the others, so that a bigger part of the community could benefit from it.
W: I also told the winner that I'd keep paying the monthly Pluralsight subscription if he'd send me a summary of his learnings every month. He already sent through his first report! And I handed out my business cards to the others, so they could reach out and ask for advice if they wanted. Two people have already done so since.
That's great to hear! In general, what were the students like? How was the community?
A: I was very impressed with the people and the general community dynamics at SwahiliBox. I'd initially expected to find a group of beginners, with some of them probably a little shy. Instead, I found a vibrant community of people moving forward with many different projects in their life.
A: They're super serious about their goals and very dedicated to reaching them. It was inspiring to see, and it certainly put some perspective on my own obstacles in life.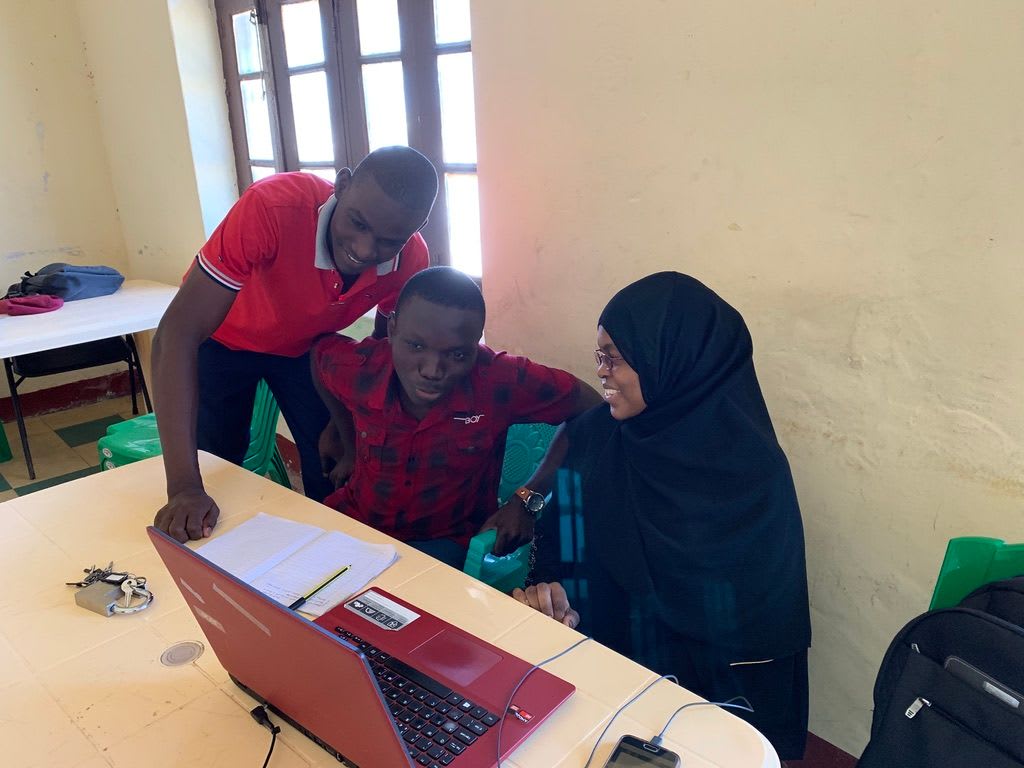 W: Absolutely. I learned that they're no different from us. The students at SwahiliBox are hard-working, ambitious, and full of potential. Some students were so dedicated that they commuted one or two hours every day to visit SwahiliBox. For someone who works remotely, that's a show of character.
W: Unfortunately, it's also more difficult for them to unleash their potential, because the country is still developing. It was strange to see very capable and intelligent students struggle with problems that I couldn't imagine having (like trying to work around a few missing keyboard keys or a broken screen).
I see. So what was your impression of Kenya? What surprised you most about the country?
A: This was my first time in Africa, so I was super excited, but not very sure what to expect either. Kenya is a beautiful place with a huge mix of cultural influences that you notice everywhere, from the moment you arrive.
A: The country is a mix of forty-two tribes, most of them with their own particular variations of Swahili, greatly influenced by the Indian, Arabic and Persian cultures. This is reflected in everything: religion, food, clothing, lifestyles, ...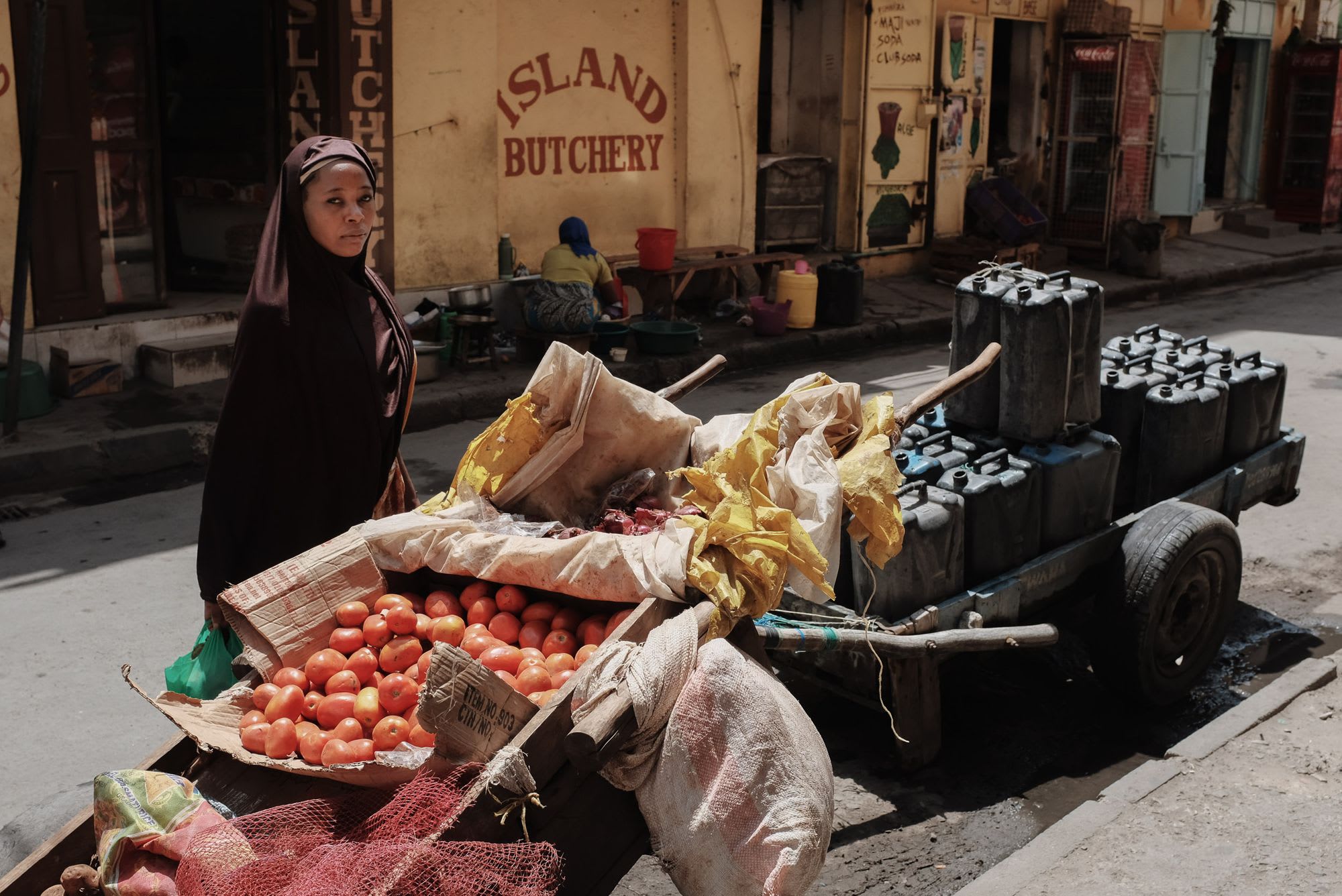 A: I was also happy to see that all the young women are working hard to study, learn, and move forward with their projects in a very decisive and empowered way.
W: I was surprised by how good everyone's English was too. I didn't know that they taught English in primary and secondary schools. All in all, however, Kenya is still a developing country when it comes to its infrastructure, particularly when trying to move from one place to the other, but its nature is beautiful and its people are ambitious and hard-working.
I'm sure it was a wonderful experience where both you and the SwahiliBox students learned a lot. Thank you for your time!