Bali truly is a magical place.
Typically, when people think of Bali, "Eat, Pray, Love" comes to mind. But I think there is much more to Bali than a story about self-discovery. Bali is about serenity. It's about freedom. It's about hopping on your scooter with a bunch of buddies and heading down to Finn's Beach Club in Canggu. It's about eating delicious food from all over the world.
X-Team spent two weeks in Bali this October. We spent our first week in North Kuta and our second week in Ubud. Here's what happened during those two weeks.
North Kuta
North Kuta is a large district in Bali. Our villa was just north of Seminyak, Bali's most fashionable district, but still close to all the action. We had a large pool and an open concept. When I say open concept, I mean open to the elements. Bali is a stable 30ºC with clear skies every day, so having a villa that is half outside is the norm.
We spent a lot of time in the Canggu area checking out day clubs, delicious restaurants that serve nothing but wholesome healthy foods, and awesome beaches. And let's not forget the amazing coffee! You can buy a coffee on every street corner.
Overall, our first week was all about exploring the food scene, working, and getting to know each other. It's amazing how much bonding a group of people can do over some Wagyu beef.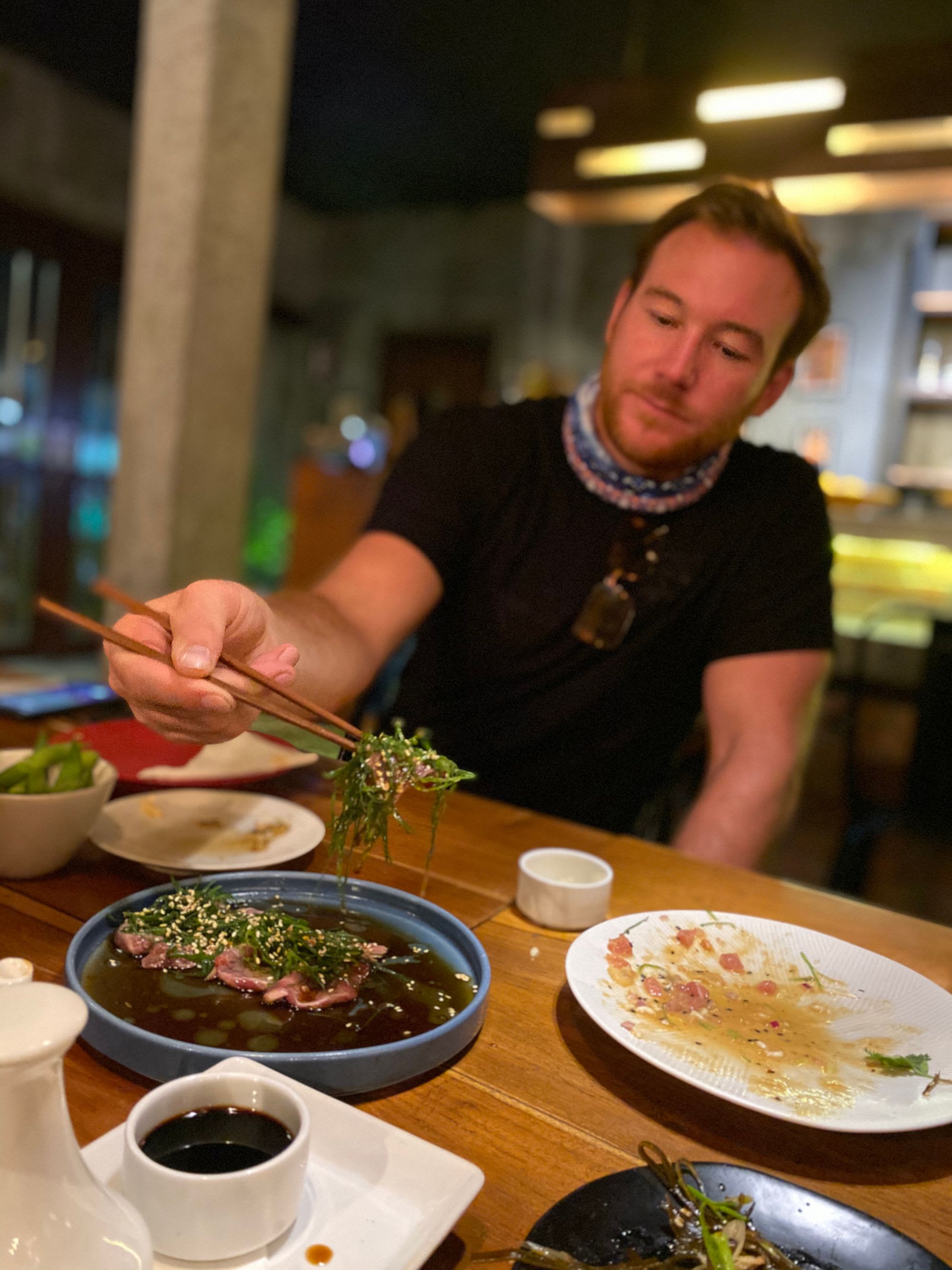 It's easy to have a great breakfast for $4 USD, or to accidentally order two breakfasts for $8USD like Bobby Baker.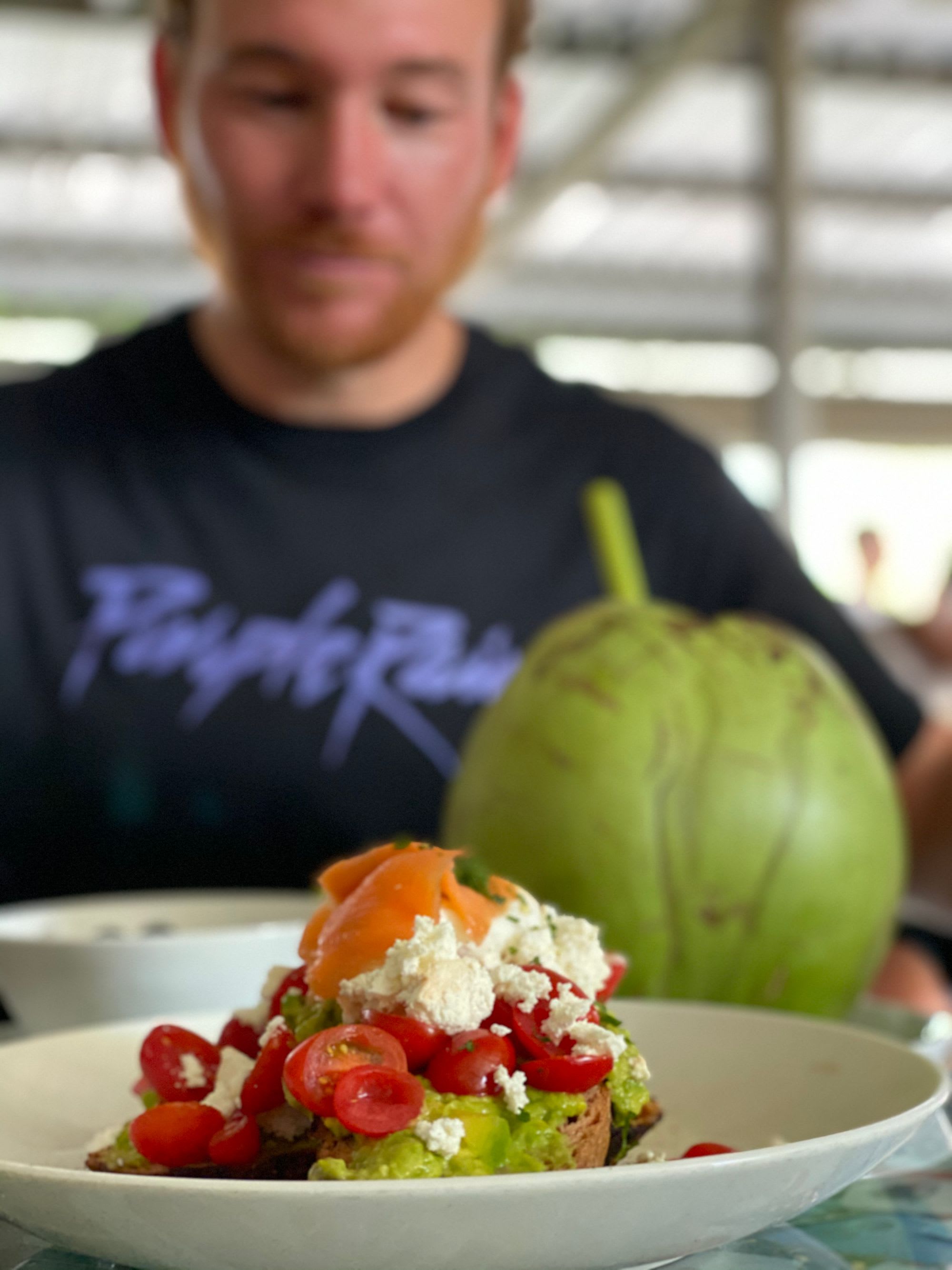 Uluwatu
Our first outing was to Uluwatu, to see the white sand beaches and temples. Uluwatu is a beautiful, peaceful area on the southernmost tip of the island. It's a surfer's paradise, with 10-foot waves near the Padang Padang beach. We visited the Uluwatu Temple, where we met some aggressive thieving monkeys and got some great shots of the shore.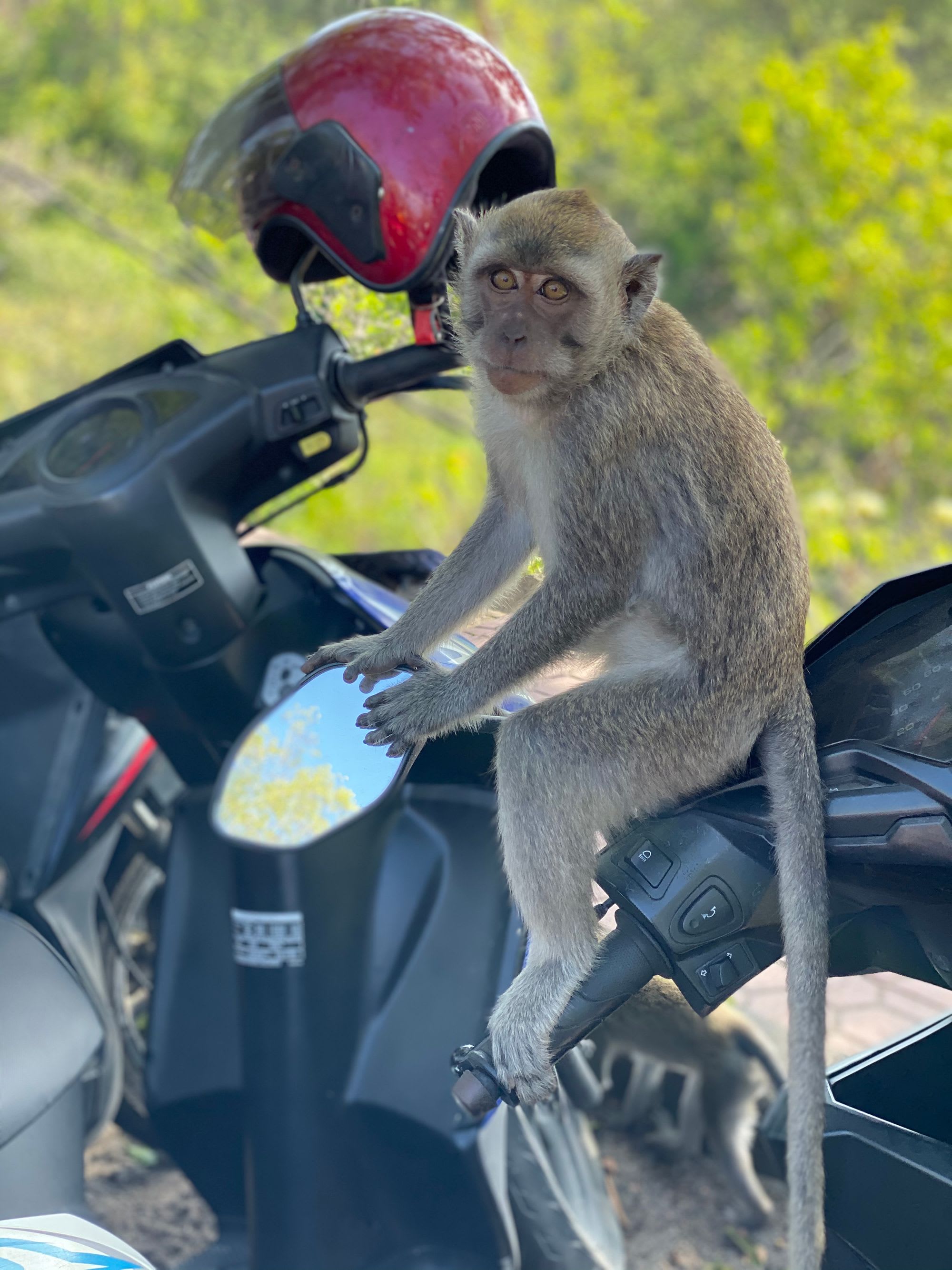 Ubud
We spent our second week in Ubud. Ubud is a region in the middle of the island, so we were away from the beaches, but we were in the jungle with amazing views of Bali's rice fields. Our stay in Ubud was at the Gana Ubud Hotel and Restaurant. Sitting by the pool on a hot day was a great way to unwind after all the activities we did in Ubud.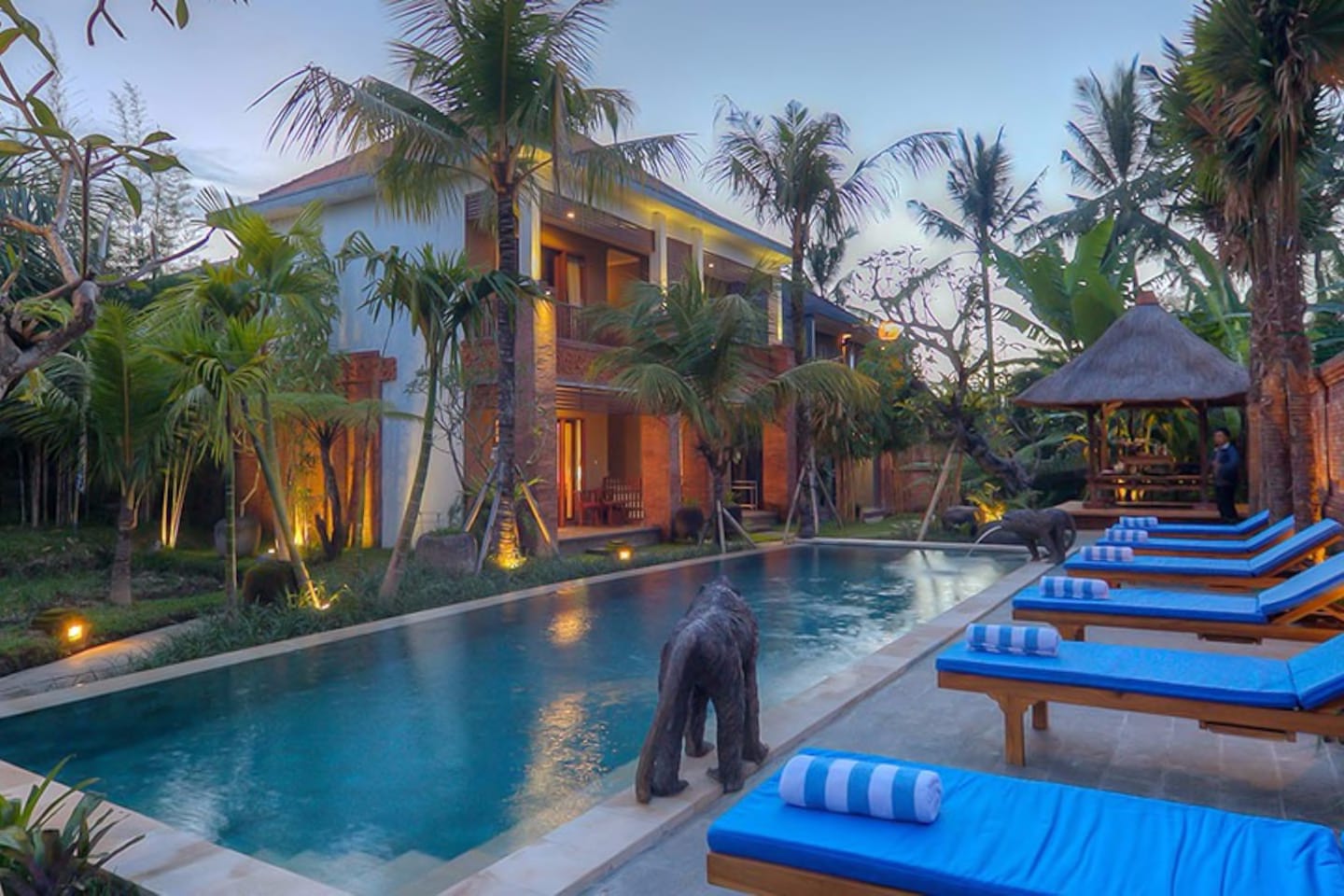 Ubud was all about excursions. We compiled a list, and tackled each item one by one:
Before last year, I hadn't been an avid traveler. But when I started traveling, I made it a point to connect more with nature. Hiking, climbing, camping, or biking through mountains, waterfalls, or forests has now become my ultimate passion.
Sitting at a desk makes us forget what it's like to be outside and connect with nature, so I've tried making it a habit to do so. Our Ubud excursions generally had me very excited, but I was most excited to hike Mount Batur. There's something about hiking a volcano and watching the sunrise at the summit with a nice hot cup of coffee and a blanket that you cannot explain with words.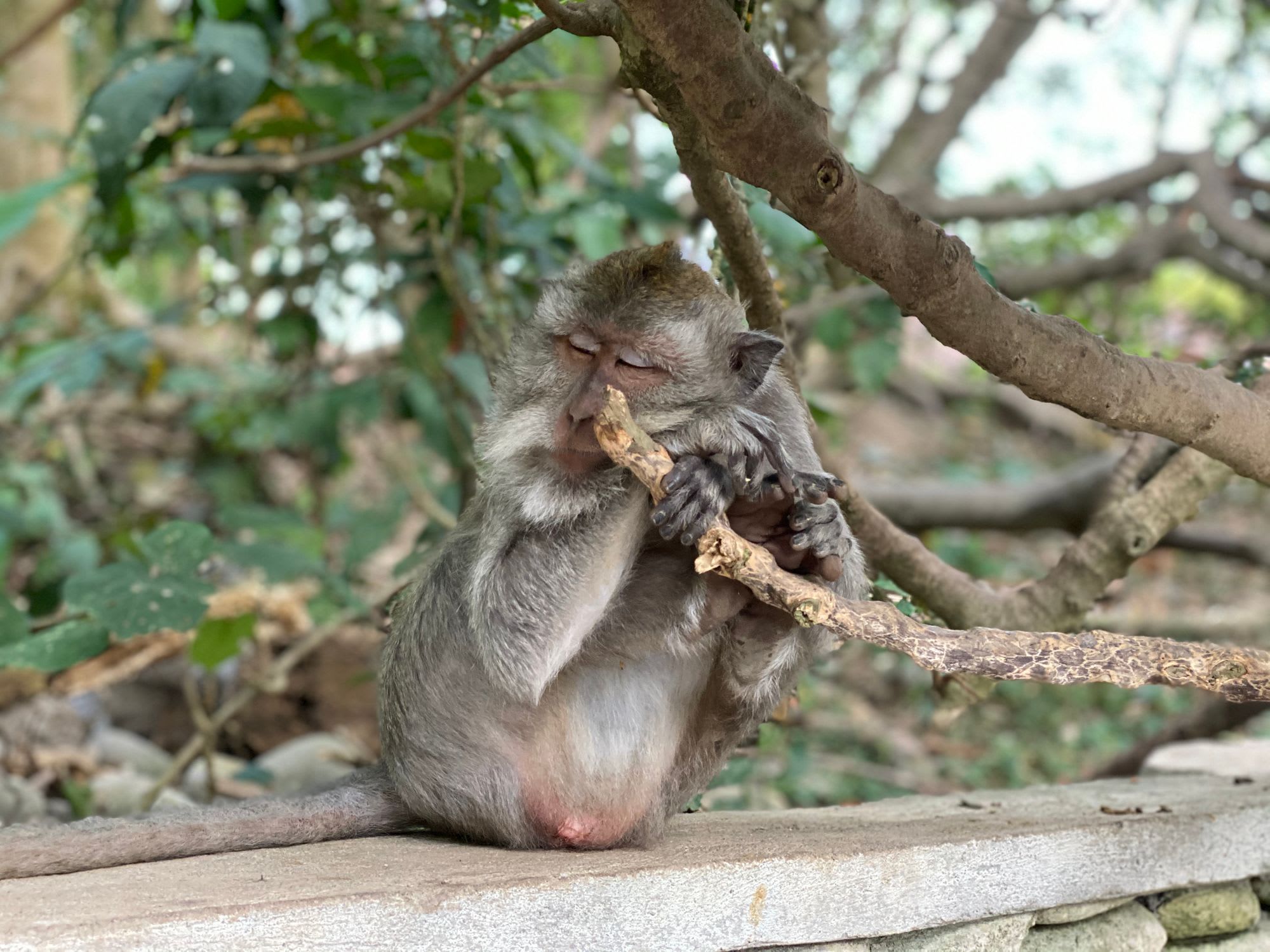 Working in Bali
Alright, we had fun, but let's get down to business. Bali is a haven for digital nomads. There are tons of cafes to work from, all with great WiFi, and there are also a bunch of awesome co-working spaces. In this outpost, we did most of our work from the villa since the WiFi there was great most of the time. Once in a while, when either the WiFi wasn't cooperating or we just needed a change of scenery, we would check out some of the following co-working spaces:
The great thing about working remotely is that you can manage your own time throughout the day. Additionally, the timezone difference between most of our clients meant that we could spend a lot of our day time doing activities, and work in the early mornings and early evenings. While most of us could work early morning, and evenings, some of us (and with that, I mean just me) had to work throughout the night to be able to connect with people in the pacific time zone (PST). One of the trade-offs for living and working in paradise!
X-Team in Bali
The X-Team Bali Crew:
Bobby Baker
Florian Degreve
Jedrzej Kurylo
Andrew Mackarous
Wojtek Zajac
We were a diverse group of people, coming from all over the world. I learned a great deal listening to the different ideas and perspectives from my fellow X-Teamers.
For example, now I can tell you that if you want to know anything about free-diving, Bobby is your guy! He can recommend his favorite dive mask, or just tell you stories of how deep he can go. Or, if you want to know anything about film-making, just talk to Florian. He'll give you an idea of what it's like to film at some of the biggest festivals in the world.
Traveling like this has opened me up to a wider community of people, and it was such a blast to share these adventures with my colleagues. I can't wait to join the next X-Outpost!