Season 8: COMMIT was a sprawling, nine-month Season filled with some of the biggest virtual events X-Team has ever organized. So many things happened we decided to ask the X-Team community what their 8 favorite events of Season 8 were. Here are the results.
8. The Many Guest Appearances
Two of our biggest Season 8 events, STARCON and GameCon, ended with a Trivia Dungeon, an hour-long show during which X-Teamers raised money for charity by playing games and answering quiz questions.
Sometimes, those questions were asked by the voice actors of well-known characters that tied into the show's theme, such as Commander William Adama from Battlestar Galactica, Cersei Lannister from Game of Thrones, and Kratos from God of War.
7. XHQ Crashes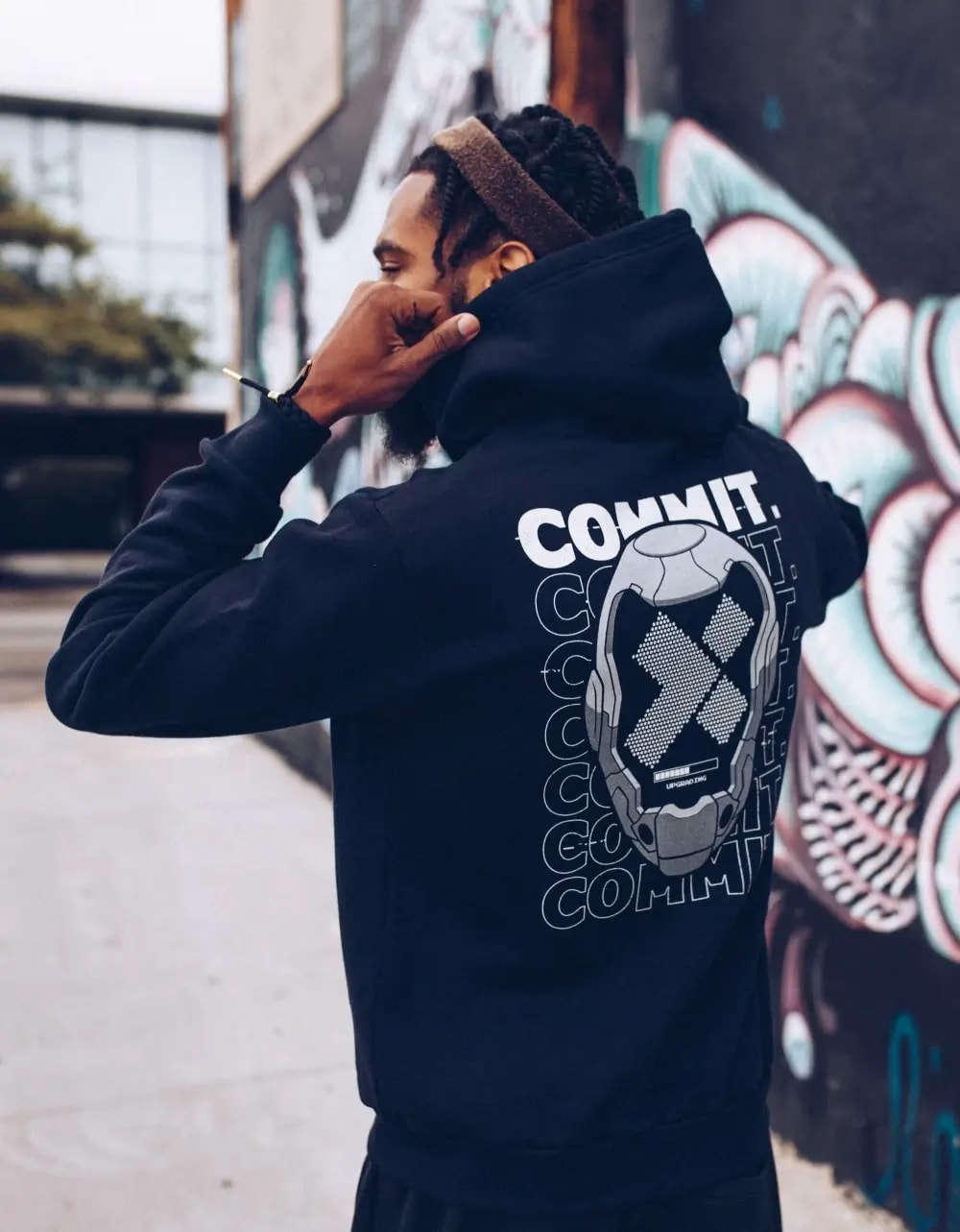 XHQ is the one place where X-Teamers can see all bounties, buy Vault collectibles, compare Houses, submit their invoices, schedule vacations, read the X-Team handbook, and more.
Whenever there was a highly anticipated Vault drop in Season 8, X-Teamers swarmed XHQ to such a degree it caused the website to crash. No matter how well we prepared, X-Teamers' excitement about new Vault items always seemed higher than what our servers could handle.
6. Q&A with Dr. Avi Loeb
We organized an hour-long chat with Dr. Avi Loeb during our STARCON event. Dr. Loeb is a theoretical physicist and the longest-serving chair of Harvard's Department of Astronomy. He's also the founding director of Harvard's Black Hole Initiative, the first center to focus exclusively on the study of black holes.
It's no surprise that our chat with Dr. Loeb ranks high in X-Teamers' favorite moments of Season 8, because when else do you have access to such a brilliant mind? Watch the full interview here.
5. !scrollfix
The X-Team Radio is a free radio with music to study or program to. It's available for everyone, but we sometimes use it for our own events too. For the 2021 X-Summit, we redesigned the X-Team Radio as a theater through which X-Teamers could watch the show in one virtual space.
On the side of the radio, there was a chat bar, so X-Teamers could chat while the video was rolling. Except that the chat bar didn't automatically scroll down whenever new messages came in. Hilarity ensued and X-Teamers flooded the chat with !scrollfix messages in attempts to fix the problem or, more accurately, troll the organizers.  
4. So I No

In September 2021, Andres Guerrero's message in our #appreciation channel became instant X-Team canon. Every time an X-Teamer submits an invoice, they can send a message of appreciation to the people who have helped them over the last few weeks. We have an integration that then compiles all those responses and automatically posts them in the #appreciation channel.
But, for a yet unspecified reason, the integration posted Andres Guerrero's message before he had finished writing it. Thus came out, So I no, arguably one of the best and most wholesome messages ever posted in the #appreciation channel. It set the bar for new appreciation messages unimaginably high.
3. Loot Wars
Loot Wars is the third Slack game X-Team has ever released, and the second in Season 8. It's an asynchronous tactical adventure game where you travel around an island, collect resources, buy units to build your army, and fight other X-Teamers in automated battles.
It's the most complex game we've ever created, and we're currently only on iteration one. As we learn how X-Teamers play the game and brainstorm new ideas for how it can fit into the rest of the X-Team experience, Loot Wars will only become a better and more exciting game.
2. BRRRRRR
In the first game of the epic Vault Charity Livestream at the end of Season 8, X-Teamers had to drive a toy car around Helsinki in search of iconic locations. As João Silva was driving, his baby helped mimic the sound of the car's engine. Baby goes brrrrr.
Before long, the chat was full of brrrrr to spur João to his destination. He only had a few minutes to find the next location, but managed to find it seconds before the timer ran out. Thank the baby!
1. Michael Schack
X-Teamers voted DJ drummer Michael Schack's performance as their favorite moment of Season 8. And how could it not be? Michael opened up the 2021 X-Summit with a blistering fifteen-minute performance in a beautiful location in Belgium.
It set the tone for the final week of Season 8, which was full of Vault Drops, epic giveaways, and a five-hour-long Vault Charity livestream to top it all off. It was a Season like X-Teamers had never seen before. Season 9 has a lot to live up to.
---
Would you like to be part of our community? You can! X-Team is always looking for senior developers. If that's you, send through your application today.