In a way, working remotely can be likened to fighting a battle— you need to overcome distractions and finish your projects, just as a fighter would need to overcome the enemies and win the war.
And to win a war, a fighter needs weapons. So do a worker needs tools to win remotely.
But, it's not just any weapon or tool that works.
If you want to win a war, you'd need to select your weapons carefully. If you want to do your job effectively, you'd have to select the right tools. Carefully, too.
Reason?
The right tools (and how they're deployed) can be the difference between an unproductive worker and one that's literally awesome at what they do.
Ultimately, it's the way human beings, with our vast stores of ingenuity, deploy the power of technology and tools that makes the biggest difference. —Bill Gates
However, here at X-Team, we understand that finding the right tools can in itself feel like fighting an uphill battle. So, we've decided to do the donkey work of finding the right tools for you.
And to ensure that we mention only the most relevant tools to you, we reached out to our incredibly impressive team of developers to ask about the tools they use to win as remote workers.
Here are the weapons tools and how they fit into your remote arsenal:
1. Slack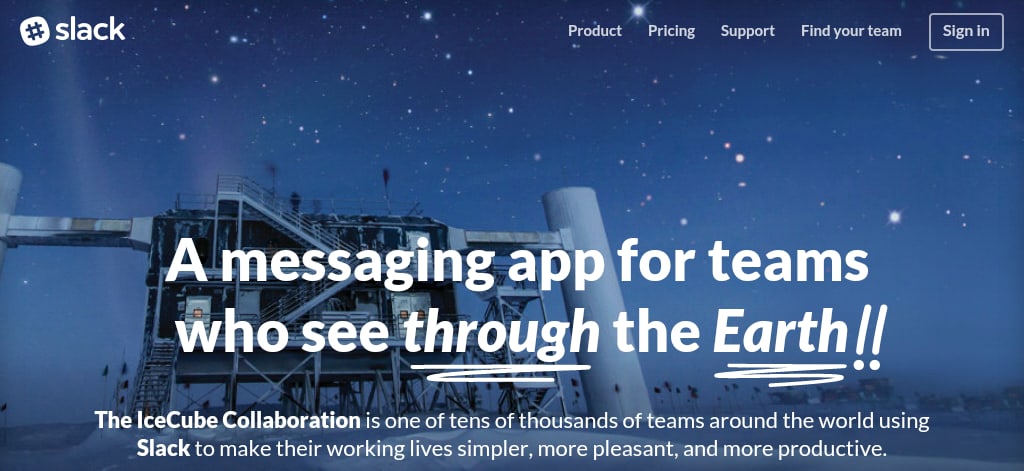 Over the years, many online communication tools have come and go, but few have caught fire like Slack.
Slack, an instant messaging and collaboration solution, has gone from being a small startup to being a choice communication tool with leading-edge functionality that's just too useful to brush off.
This is the tool we use here at X-Team to communicate as a team.
But, why do we love Slack and even recommend it to you?
For one, Slack comes with lots of cool features that are not easily found in other communication platforms.
From integration options, many of which can be extremely beneficial to any remote worker, to the ability to set up your own channels for privacy, to file sharing options and many other features, there are a lot you can do with Slack.
Perhaps one of the reasons why Slack is loved by many is that it's available on multiple platforms including mobile apps for iOS, Android and Windows phones, as well as desktop apps for Mac, Windows and Linux.
2. Trello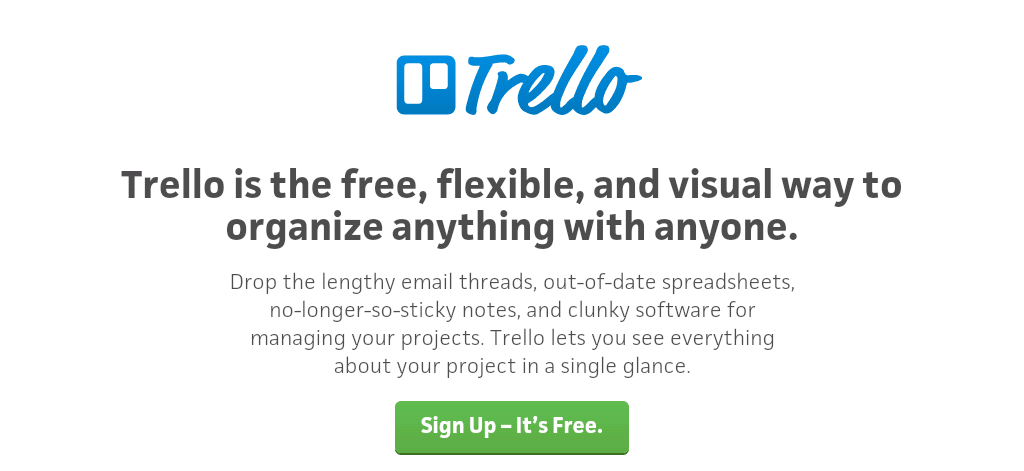 Interested in keeping your projects organized?
Well, you should be, because as a remote worker (or a freelancer), one of the most important qualities to exude is proper organization.
But, how do you keep things where they belong without having to heap piles of files in your home office?
Trello!
Trello, in its simplest description, is a web-based project management and work organization tool.
The way Trello works is to allow you to make notes on what needs done and who should do it; it tells you what's being worked on and who's working on what.
Projects are represented by boards, which contain corresponding task lists. These lists contain cards, which are equally corresponding to tasks.
When someone moves a card, it moves on your board instantly, no matter what device you use, giving you the freedom to collaborate seamlessly.
3. Google Drive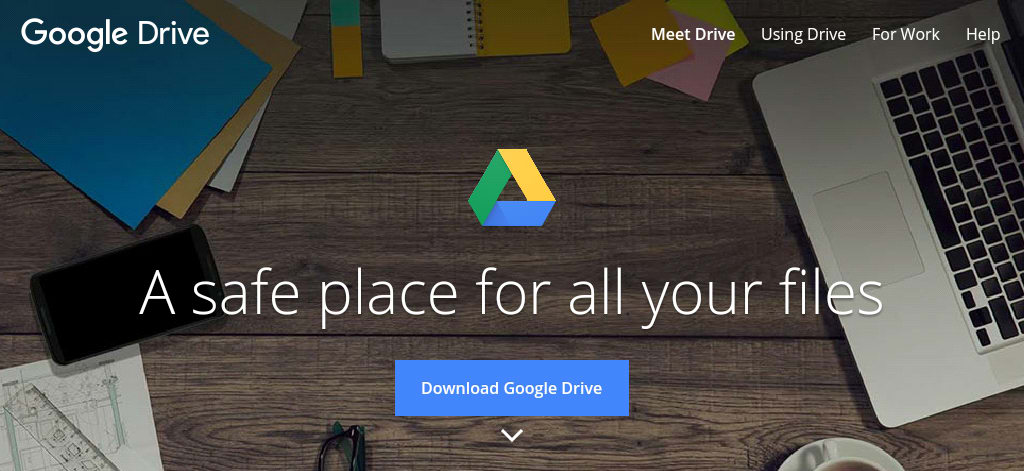 For obvious reasons, we decided to include Google Drive in the list.
Though there are numerous other cloud storage services online, Google Drive seems to offer the features a remote worker would need to work effectively.
Right off the bat, Google Drive offers 15 GB of free cloud storage, so you can keep codes, images, stories, ideas, designs, drawings, project briefs, recordings, videos or any other kind of file you want to keep for your development projects.
These files can be accessed and retrieved from anywhere— smartphone, tablet, or computer—so wherever you go, your files go with you, which is the perfect condition for remote working.
No need to try to remember where you stored what, or even waste time trying to transfer a file from one computer to another.
Even more, apart from file-syncing and online storage, you can also use Drive for project collaboration and communication.
This being said, Google doesn't always have the best reputation when it comes to security and privacy. If you're concerned about this, you might want to take a look at these secure Google alternatives.
4. RescueTime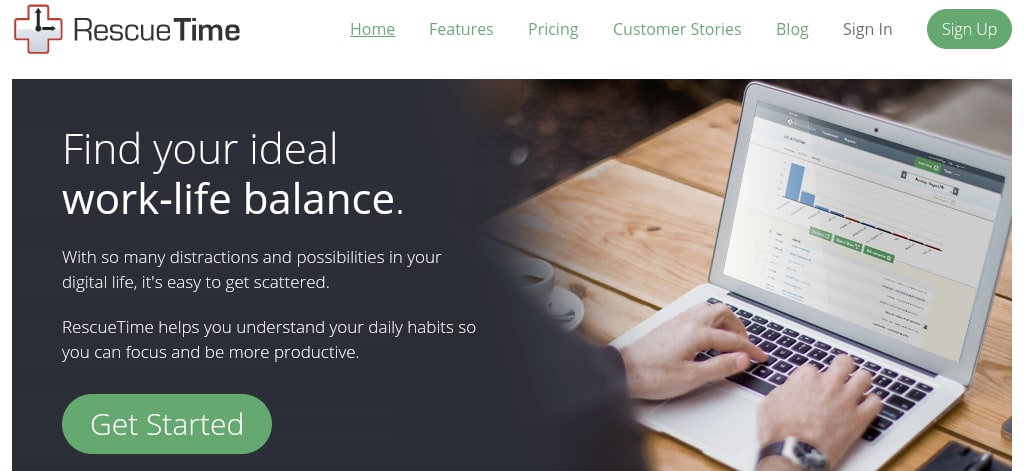 One issue most remote workers face every day is how they spend their time working.
While some are good at managing their time, most others struggle with it, especially due to the fact that they work remotely, mostly at home, without any formal supervision whatsoever.
Whether you belong to the former group or latter, things can be a lot better and different with RescueTime.
RescueTime is an app that can help you spend your time more productively every day.
The tool lets you easily track, understand and optimize how you (and your team) spend your time.
RescueTime does this by tracking computer usage silently in the background.
It doesn't need any effort on your end to do this. All you have to do is install the application on your computer and RescueTime will automatically track what software and which websites are actively being used.
This is extremely useful to any remote worker who cares about their productivity.
5. Flexibits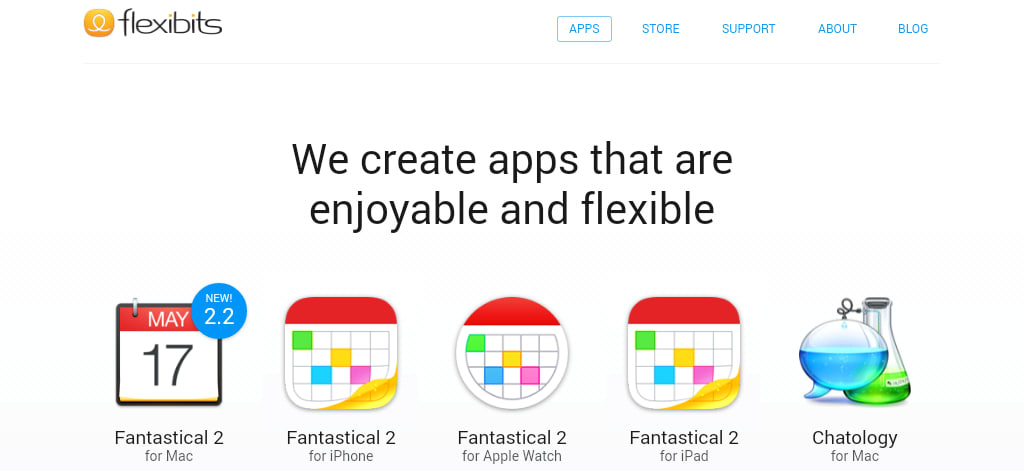 Flexibits's a beautifully-designed, smart calendar and reminders app for OS X and iOS devices— Mac, iPhone, iPad, and Apple Watch.
It exists as separate apps for each of those devices but can all sync seamlessly.
The first version of Flexibits was Fantastical, which was basically a menu bar app.
The company had since released Fantastical 2.
Fantastical 2 is created as a full Mac application while keeping the advantages of the menu bar window.
Fantastical 2 allows you to quickly toggle multiple calendars on or off with a single click, so you can concentrate on what's important.
Here are some more features that come with Fantastical 2:
The ability to use natural language to quickly add events and reminders
Full time zone support, including floating time zones
You can set time and geofence alerts for your reminders
Availability scheduling with coworkers
Ability to view maps of the locations where your events occur
You can receive instant updates on Google and Exchange as Fantastical 2 works with Google, Exchange, iCloud and more.
With Flexibits, you won't have to worry about when your next meeting with a client is or even miss a deadline.
6. OmniGroup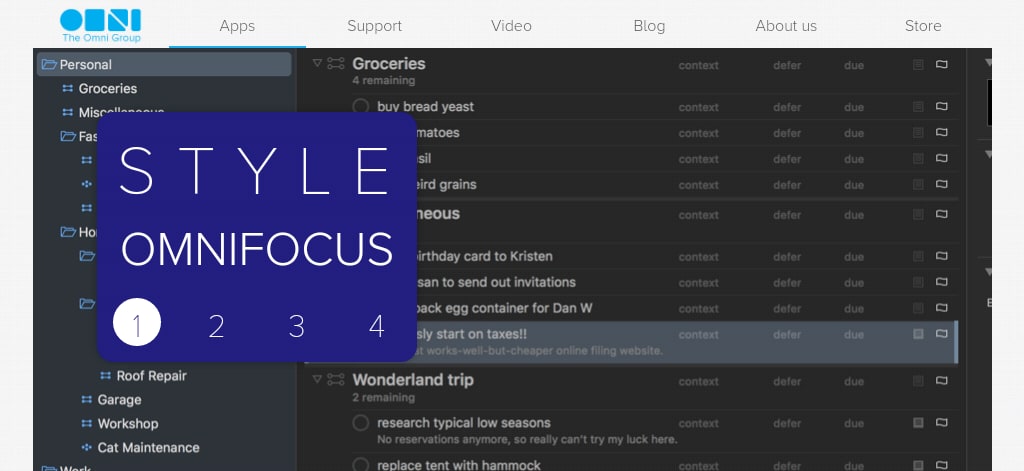 OmniGroup is the creator of productivity apps for Mac OS X and iOS. They have a suite of tools for getting things done including OmniOutliner, OmniPresence and OmniGraffle.
But two very remarkable tools by OmniGroup which can be of use to remote workers are OmniPlan and OmniFocus.
OmniPlan is a project management software designed to help you visualize, simplify and execute your projects smoothly.
On the other hand, OmniFocus is a personal task management app with the aim of capturing thoughts and ideas into a sleek to-do list for easy execution.
The app uses approach and techniques discussed in David Allen's Getting Things Done (GTD) book.
7. Keyboard Maestro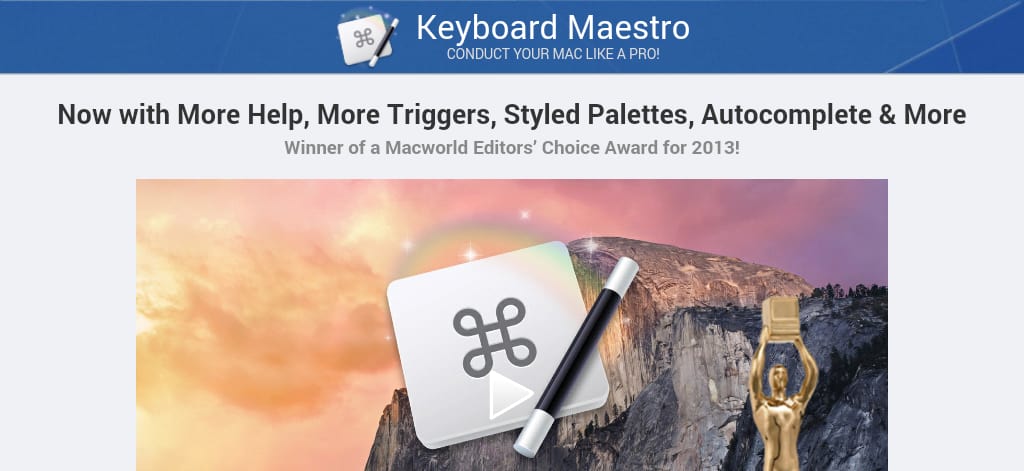 How would it feel to have things happen on their own right in your Mac while you're reaching out to grab a cup of coffee?
Sounds like holiday in Dreamland?
Well, with Keyboard Maestro, that's not too far away.
Keyboard Maestro is a software for Mac OS X automation—it launches an action automatically when you strike a key.
But there's more.
Generally, Keyboard Maestro can help improve almost every aspect of your Mac experience, from the simplest things like typing your girlfriend's name, to getting a little more serious and business-minded like opening Asana or duplicating a line of code.
This tool aids time management and increases productivity as you can run repetitive tasks on your Mac with ease.
8. JetBrains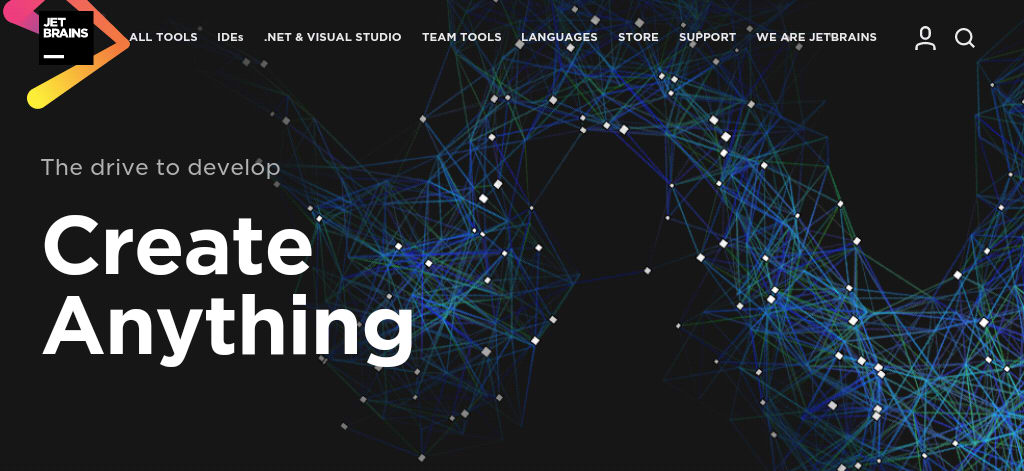 JetBrains, a company that specializes in creating dev tools for software developers and project managers, has an extended family of tools which can all be useful to remote working developers.
Some of their tools include:
ReSharper: A 

Visual Studio extension for .NET developers

dotTrace: A great 

.NET performance profiler
AppCode: A smart IDE for iOS/OS X development
IntelliJ IDEA: An intelligent Java IDE
dotMemory: A smart .NET memory profiler
RubyMine: A Ruby on Rails IDE with rails code refactorings and code completion
dotCover: A helpful .NET unit test runner and code coverage tool
dotPeek: A free .NET decompiler and assembly browser
CLion: A smart cross-platform IDE for C and C++
TeamCity: A Java-based build management and continuous integration server
YouTrack: A tool for issue tracking designed for development teams
Upsource: A polyglot code review and repository browsing tool
Omea Reader: A free and easy to use RSS reader, NNTP news reader, and web bookmark manager.
WebStorm: A JavaScript IDE
PhpStorm: A smart PHP IDE
PyCharm: Python IDE for pro developers
Etc.
9. GitHub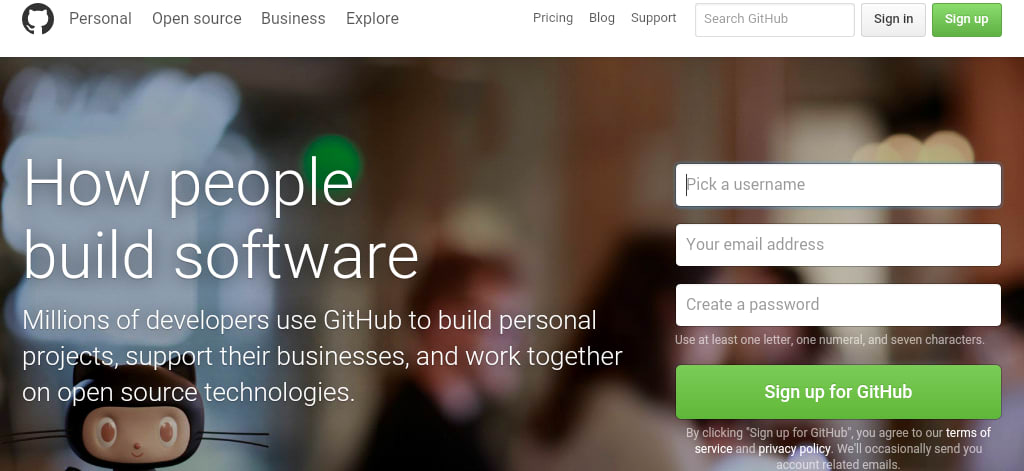 GitHub is a repository hosting service that helps developers build software.
It offers distributed revision control and source code management functionality of Git.
You can use GitHub to create private projects or work collaboratively as a team or on open source projects.
10. Atom.io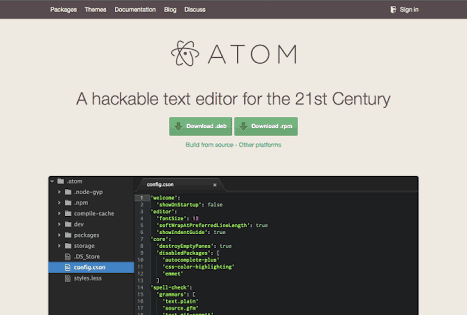 Just as a content writer needs a word processor to create and edit content, a developer also needs a text editor to create and edit code.
Developed by GitHub, Atom.io is a free and open-source text and source code editor, designed for OS X, Linux and Windows.
It comes with embedded Git control and support for plug-ins written in Node.js.
Working remotely, you can access Atom from anywhere to create something that matters.
You can also use Atom as an integrated development environment (IDE).
One of Atom's notable features is its smart auto-completion, which can help you write code faster and more intuitively.
11. Synergy Project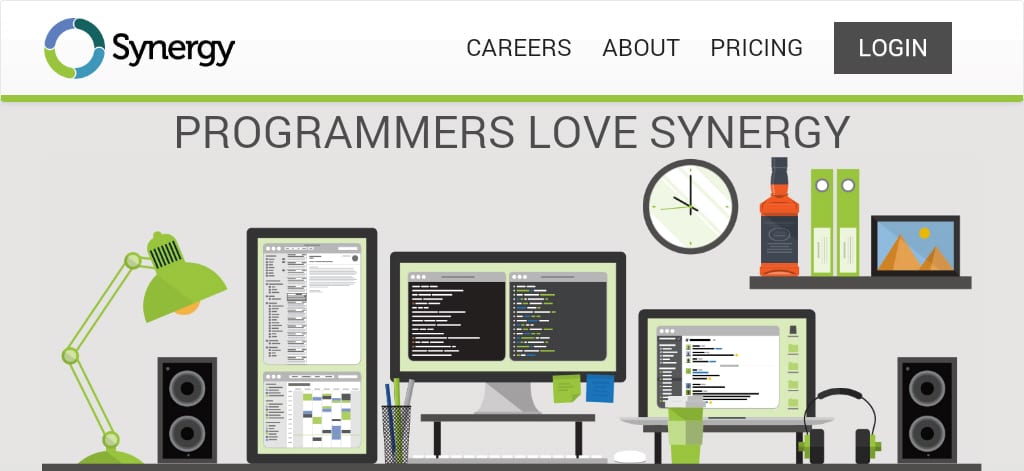 Synergy is a software program for sharing a keyboard and a mouse between multiple computer systems.
It's used in situations where two or more PCs are used together, with a monitor connected to each one of them, but are to be operated by one user.
With Synergy, the user can easily switch from one computer to another, but still using the same keyboard and mouse.
It works on Windows, Mac OS X and Linux.
Users can synchronize, copy and paste or drag and drop files from one computer to another.
So, stop wasting precious time disconnecting and reconnecting your keyboard and mouse.
Synergy is seamless! Just move your mouse to another computer virtually and start already.
12. Photoshop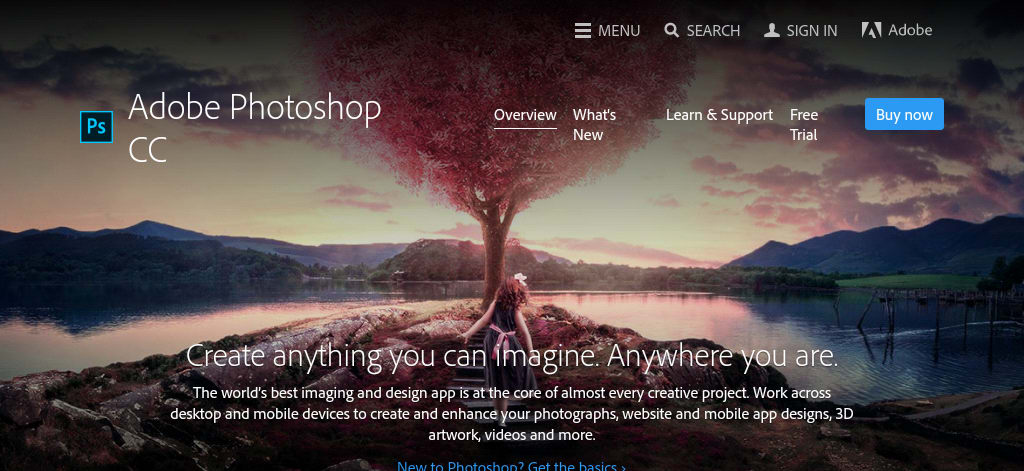 As a developer who works with graphics, you already know Photoshop is a necessary part of your dev kit, right?
Sure, and that's why we feel this list would be technically incomplete without mentioning Photoshop.
The term " photoshop" has even become a verb, especially among designers. Something like, "***Did you want me to photoshop your head?***"
13. Toggl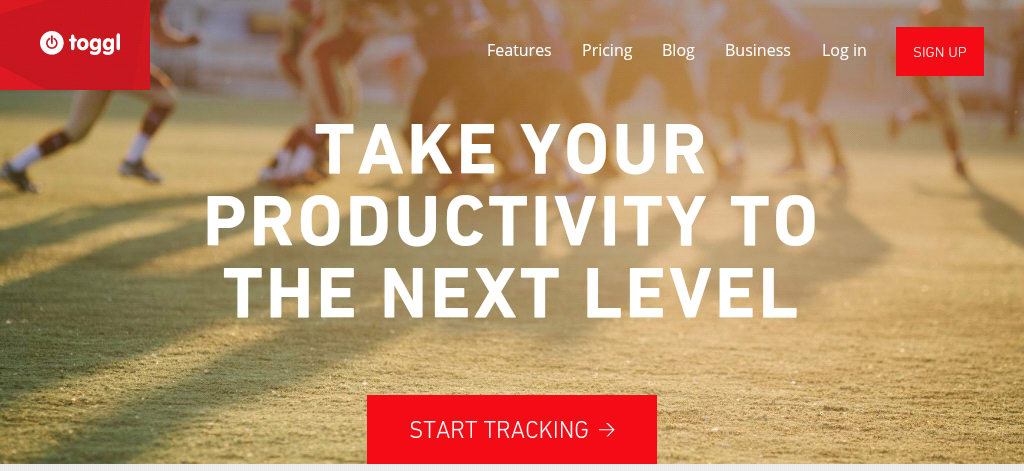 Toggl is a time tracking software application and a reporting service, designed to improve the productivity of small groups and developers.
Toggl works by tracking time spent on tasks and projects, either through a smart time calculator or through manual entry.
The app is available for Windows, Android and iOS and can integrate with other web tools like Freshbooks, Trello, Asana, Worksection, Drupal, Salesforce, GitHub, BaseCamp, TeamWeek, Podio, Google Drive, Google Docs, Google Calendar, ZenDesk, Wunderlist, Gmail, JIRA and so on.
14. Freshbooks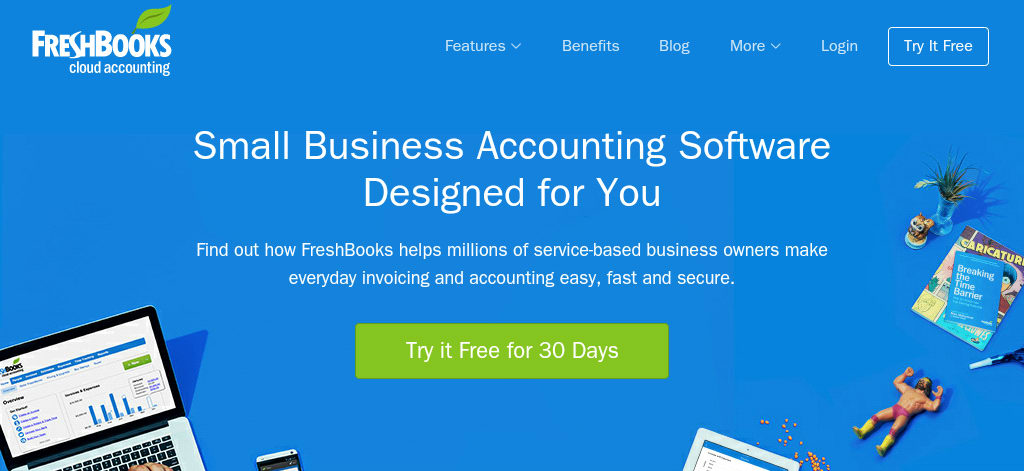 Working remotely implies that you won't have to walk into any accounting department to sort out your account.
It means you would have to handle the financial part of your business yourself.
And to do this, you need a service that's reliable.
FreshBooks is a cloud-based accounting service, designed for client-service business owners who send invoices to clients and get paid for their time and expertise.
It's the perfect solution for remote workers who need to invoice clients as you can create professional-looking invoices complete with a personalized logo and even accept credit cards on the invoices plus more.
15. ToDoist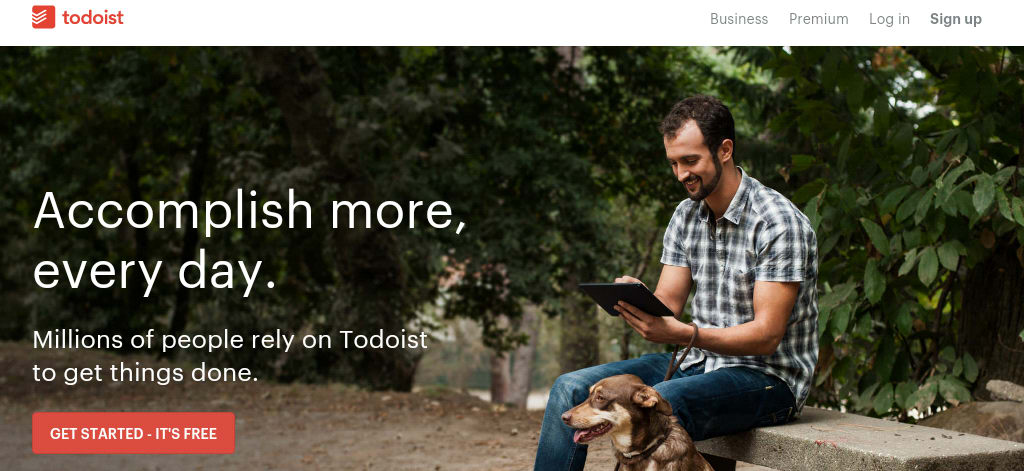 ToDoist is a beautifully-designed yet simple to-do list and task manager.
It's aimed at helping you organize your tasks and projects, optimize your productivity and ultimately get more done with less stress.
It's available on the web, offline and across 10+ platforms including iPhone, iPad, Android, Windows etc.
You can access tasks from everywhere, work together as a team on shared tasks, discuss details and do many other task management related things.
16. Evernote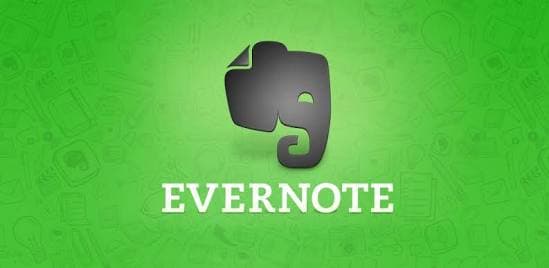 As a digital nomad, a remote worker who is always on the go, you'll need a solution for taking down notes and collecting ideas, be it at meetings, while in your bathroom or while itinerating at a Beijing airport.
Evernote is a cross-platform app for taking, organizing and archiving "notes" (which can be a piece of formatted text, a blog post excerpt, a full webpage, a voice memo, a handwritten note, or a photo—so you can share with your friends pictures you took while picnicking with your family at Palawan Island).
But aside from the fun part, Evernote is great for keeping project details, communicating and collaborating with your remote team in real-time.
What's more, it's available for a number of platforms including OS X, iOS, Chrome OS, Android, Microsoft Windows, Windows phones, BlackBerry 10, and webOS and also offers backup services.
17. InVision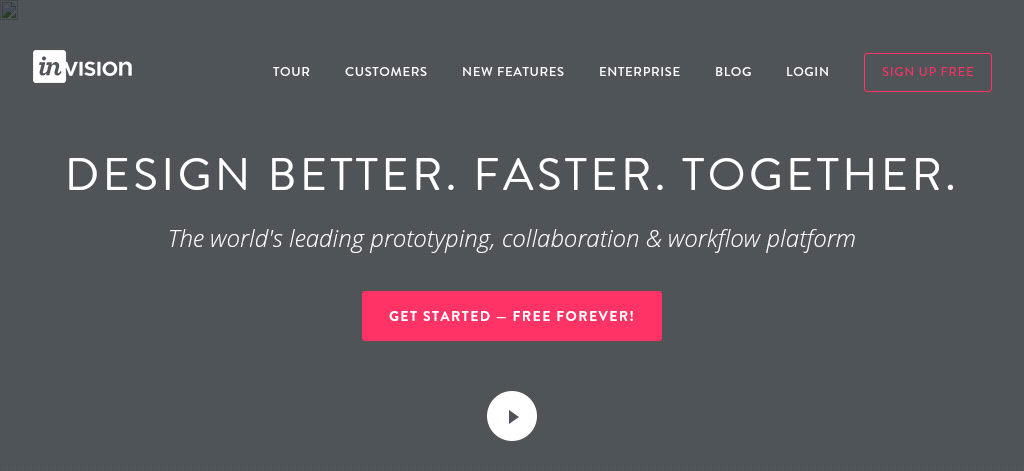 InVision is a family of prototyping tools which can be used to design, evaluate and user-test a prototype of a product before writing the code for the real product.
It has tools for performing different functions including:
Launching a design meeting from InVision or Photoshop
Managing your project screens and statuses from one single location
Real-time in-browser design collaboration and presentation
Design prototyping
And more.
InVision allows you to automatically update your project workflow status by marking screens as "backlog," "in progress," "needs review," or "approved;" and also get your clients, team members and other participants to give direct feedback on your designs from within the prototype experience.
You can also access and copy real code for any design element you want.
InVision integrates with other web tools like Photoshop, Sketch, Dropbox, Box and Slack, and supports all major mobile, desktop and wearable screen sizes.
18. PandaDoc
A major part of remote working is the management of documents.
Whether it has to do with sales documents, legal documents or just a simple confirmation doc to be sent to a new client, you'll need to handle at least a document at one time or another, if not every business day.
When that's the case, you need more than just a klutzy software to manage your docs, and that's where PandaDoc comes in.
PandaDoc is a document automation service with built-in e-signatures, workflow management and Configure-Price-Quote (CPQ) functionality.
Apart from its document builder (which has templates and preset content blocks and can be used to create quotes and proposals etc.), PandaDoc also has a feature for auto-calculating taxes, discounts, margins, and totals.
This goes to make the quotes and proposals error-free and supports easy price adjustments as well as dynamic pricing tables to help speed up your deals.
And to top it all off, PandaDoc's document analytics show you how long your clients spent on each section of a document, so you can continuously improve your sales collateral. Also, real-time commenting lets you address client questions on the spot for faster negotiation and more wins.
If you're looking for the perfect solution to use in sending, tracking and eSigning docs, this is it.
19. JIRA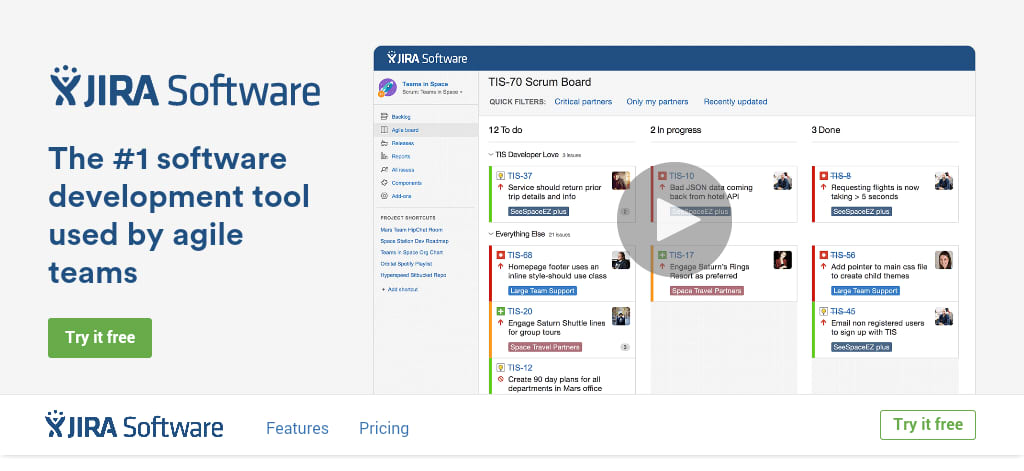 JIRA is a customizable project management tool, created primarily for developers.
It allows you to assign and track different kinds of work, including issues, bugs, tasks etc., through a pre-defined workflow.
To help make work more visible and as well help remote teams stay on the same page throughout their project, release or set of tasks, JIRA emphasizes on collaboration through its @mentioning, formatted commenting, and sharing features.
20. LastPass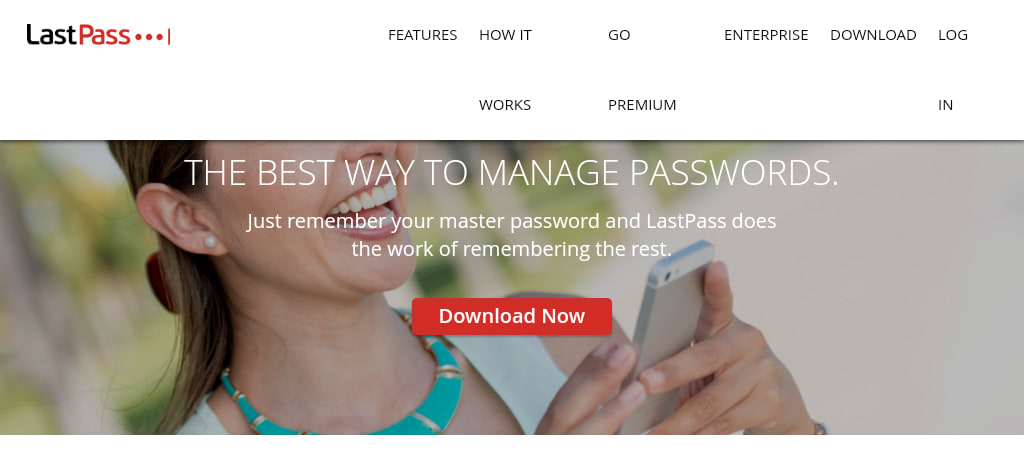 Using the services listed above requires you to create accounts with them. And creating accounts requires passwords.
Thinking up one strong password can feel like dragging a deadweight through six feet of water. Doing it for all the services you will be using as a remote worker? Ah!
As if that isn't enough, they keep telling us it's important to maintain strong and different passwords for different accounts… for security reasons.
Well, as important as passwords are, you have more important things to do than try to come up with and remember every symbol, number and alphabet you used.
So, you need a tool for managing your passwords.
Here enters LastPass.
LastPass is a password generator and manager that locks your passwords and personal information in a secure vault.
LastPass can auto-fill web browser and app logins for you. All you need is your LastPass master password and the rest is magic.
Wrapping up…
This list of remote working tools is in no way exhaustive, but the ones listed above can help make your remote working life pretty interesting.
Just check them out and if you don't yet have an account with any tool on the list, go ahead and add the same to your developer arsenal so you can win more battles and become even better at what you do.