Extroverts and remote work aren't a natural match. An extrovert is outgoing, talkative, and enjoys being around large groups of people. Remote work, however, puts the emphasis on fewer interruptions through long hours of focus and fewer – or at least less satisfying – interactions with people.
That's why extroverts struggle with remote work more than introverts do. An extrovert who's been working remotely for a while might start feeling isolated, lonely, uninspired, and left out.
But this doesn't mean you can't succeed as a remote worker and an extrovert. While the two might not be a natural match, they're not entirely incompatible either. We have many extroverts at X-Team who love remote work and do great work day in, day out.
5 Ways to Work Remotely as an Extrovert
If you work from home and feel uninspired, take a good look at your office. Does it look dull? While you can't ever recreate the busyness of an office, you can create a working space that inspires you. Install some good lighting, put some plants in, and buy gadgets or collectibles that you like. You want to walk into your home office and feel a boost of energy. It needs to look like the place where you'll get things done.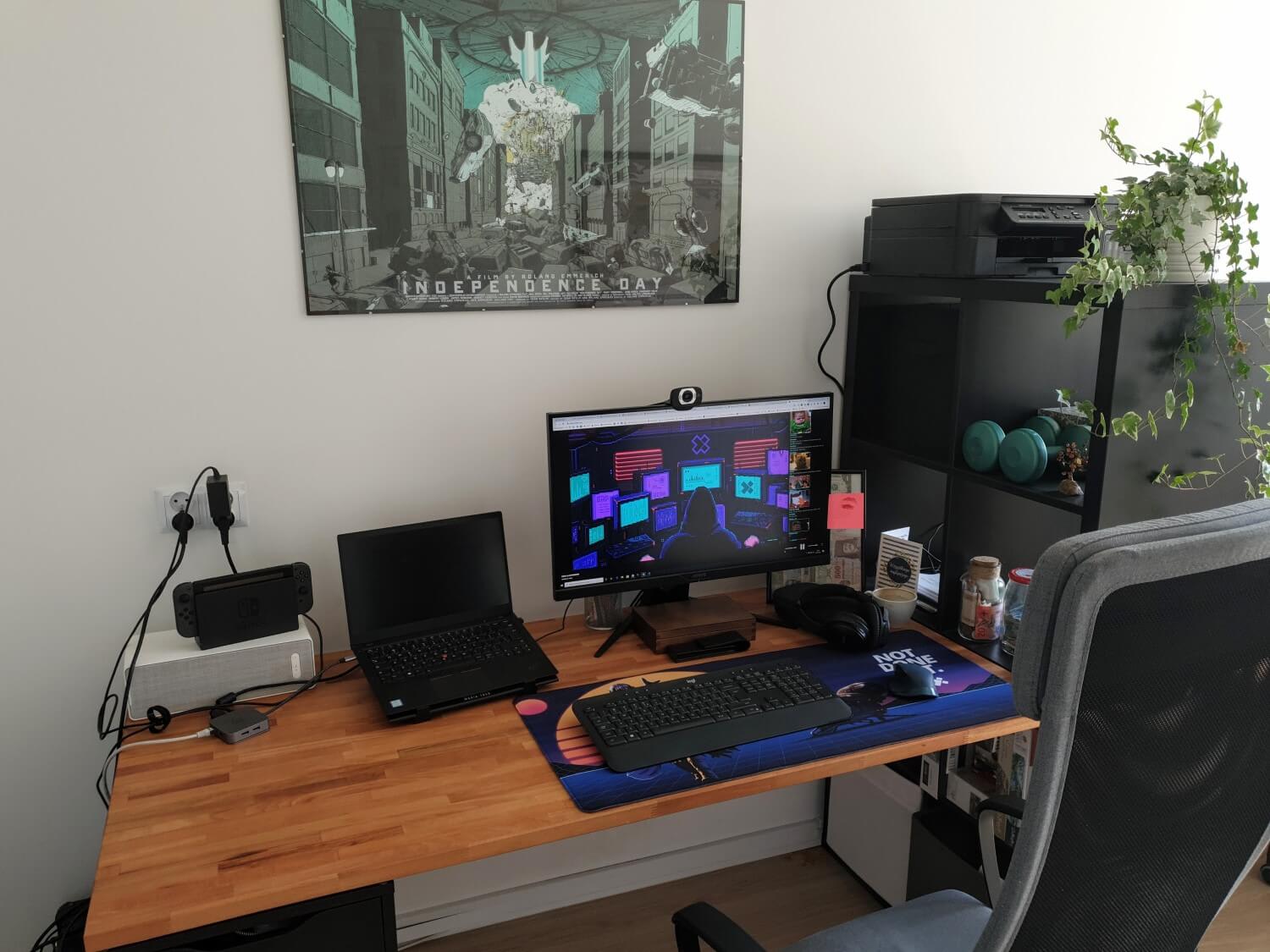 Alternatively, once the pandemic is over, you can recreate the busyness of an office by working from coffee shops or coworking places. Coworking spaces in particular are a great place to network and meet new people. Perfect for extroverts. Because of their Unleash+ budget, X-Teamers can go to these places without having to worry too much about how expensive they are.
Remote work requires you to be intentional about your plans. Social interactions won't happen naturally. As an extrovert, it's important to schedule social activities after work. Consider it a form of self-care. Spend time with your family or meet your friends after work. Avoid being lonely just because you don't ask people to meet up.
But if you're still in lockdown or don't live close to coworking places or coffee shops, you can find people with similar interests online. The X-Team way would be to find a great multiplayer game and join a clan. Nothing better than playing a few games of Apex Legends or Valorant with your clan while chatting on Discord. Of course, it doesn't have to be gaming, it could be anything. There are forums, subreddits, and Discord channels on almost every topic in existence.
X-Team recreates some of the buzz of an office through our events on Slack. We divide X-Teamers into separate Houses, split our year into themed X-Team Seasons, and have many synchronous and asynchronous community games that cater well for both extroverts and introverts.
Finally, it's also important to acknowledge that you might still feel lonely. That's okay. Loneliness is one of the biggest challenges of remote work and companies need to deeply consider how they can help their remote employees overcome it. We explain how we do it in our blog post on how to fight loneliness.
In general though, there's no reason why extroverts cannot thrive as remote workers. Just like with many things in remote work, you just need to be a bit more intentional about making it work for you. Once you realize that, you'll be able to live a freer and more fulfilling life than you ever could in an office.