Carlos Cruz is an X-Team Web Developer who's also an avid mountain biker. In 2021, despite not being a full-time professional, he participated in the MTB National Championship of the Dominican Republic. In this interview, we discuss how he got into the tournament, how the race went, and what you need to keep in mind when mountain biking.
Why did you decide to participate in the MTB National Championship?
Because mountain biking is my passion and I like challenging myself. I want to Keep Moving Forward, if you will. So I decided to participate. I was a little unsure at first, because many people told me "don't do it", "the route is too hard for you", "you won't be able to complete it", "it's too dangerous", etc. But I ultimately didn't let that stop me. As I was cycling, I was thinking about those words and used them to push myself beyond what people thought I could do.
You used the doubters' words to push you forward. Nice! How did you prepare for the Championship?
I trained non-stop for two months. It was hard as hell, but it was worth it. I also got the help of a national champion who had participated in the Pan American Games. She guided me through the training process with workouts that involved jogging, gym work, cycling, and more.
And they weren't regular workouts either. I had to practice in a very specific way, mostly to control my heart rate during the competition. For example, I couldn't just go for a jog. I had to do it for a specific amount of time within a specific heart rate range. One hour between 100-130 bpm, for example.
These workouts meant my heart could go to 200 bpm without the effort exhausting me immediately. And the gym workouts gave my legs enough strength to deal with over 2,000 meters of elevation. I also learned how to go downhill without crashing 😄.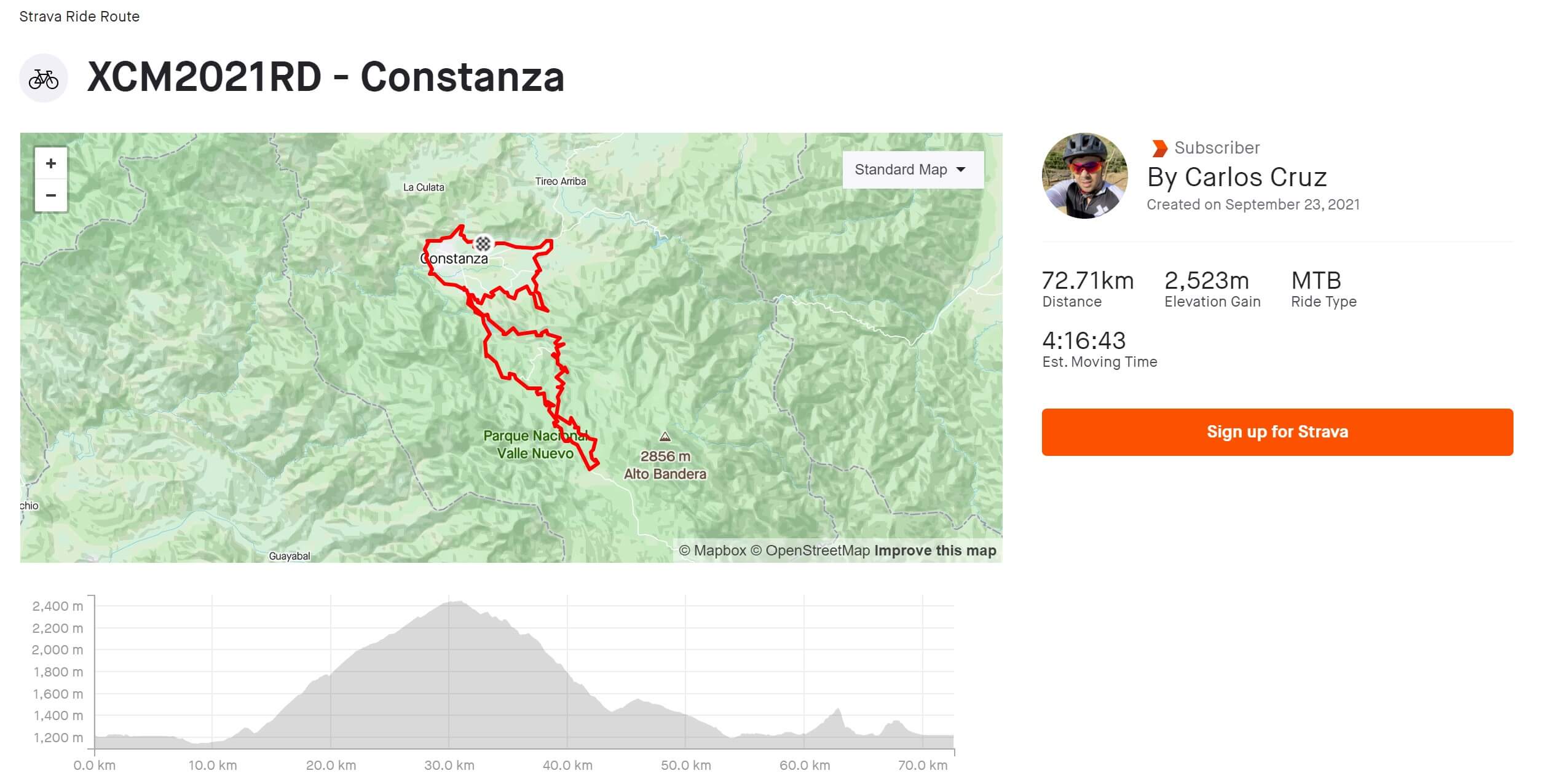 What was the actual race like? How did it go?
The race demanded all my power, strength, and breath. At one part of the race, I had a spasm in my thigh muscle that forced me to get off the bike. It happened because I rode only up for over thirty kilometers. Once we reached flat grounds, I started to feel the pain.
But I didn't let that stop me either, because I was near the end. I kept going and ultimately finished 12th out of 13 finishers. There were many more who had begun the race, but most people quit because the route was simply too demanding.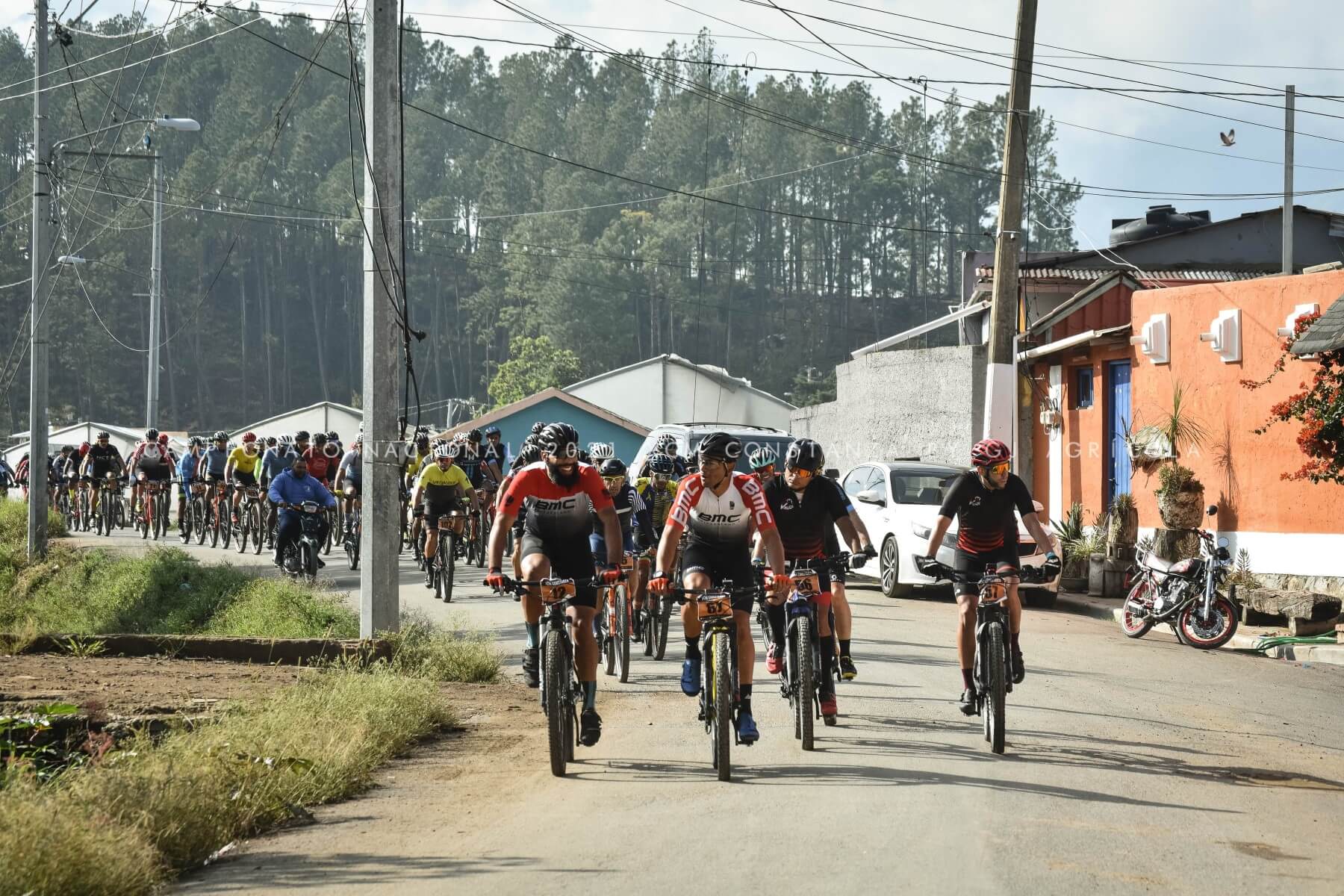 An amazing accomplishment! How did you feel after the race?
I felt great. Finishing the race demonstrated that I could set a serious goal and achieve it too. But I was so tired afterward. I couldn't take ten steps once I got off the bike 😂. We had barbecue and burgers to celebrate after, and I released some of my stress playing dominoes. It also motivated me to keep racing. I felt like I could improve my performance and get better with every race.
And you participated in some other race afterward too, didn't you? How did those go?
So I participated in a few races that are called Fogueos. These are informal races that helped me improve my performance and my technique on trails and when going downhill. I'm also planning to travel to Puerto Rice to ride La Palguera, a 100 km race in high temperature and a lot of climbing. That's one of my long-term goals.
Overall, I haven't yet won a race. My goal is to eventually win a competition, but I also just love sharing my experience with other riders and listening to their advice about mountain biking. And I really enjoy the beauty of the mountains too.
To anyone who wants to get into mountain biking, what would be your biggest piece of advice?
First, train smart. Don't work out without a plan. Ride with daily goals and use the right devices to keep track of your stats. Look for areas to improve and create a training that's based on your goals. I had a professional help me, but if that's not possible for you, start with, for example, a Garmin Connect and a predefined training.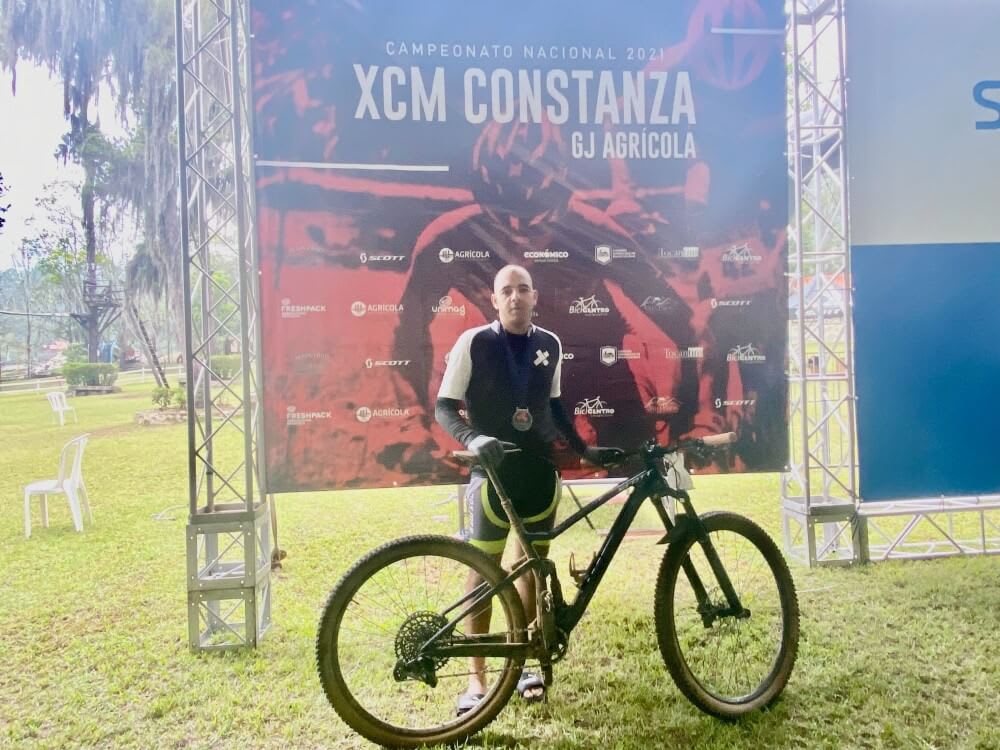 And take good care of your gear. Choose a bike that suits your goals and the routes you want to take. I like mountains and trails, and I have a full suspension bike because it keeps my back nice and healthy.
It's also genuinely worth configuring all your equipment so it suits you perfectly. For your bike, have someone set up geometrics and saddle height. Also get the right seat, shoes, cleats, and handlebars. All this will help avoid injuries while riding.
But really, most of all, have fun while riding. It's a great sport and it shows you areas of the world that you'd never see otherwise!
---
Do you want to join a company full of talented people like Carlos? You can! X-Team is always looking for experienced developers. Send through your application today.