Hiring is one of the most important aspects of running a successful company, but it's one of the most difficult ones too. This is particularly true for a company that doesn't have thousands of employees; a company where every new hire makes an important impact on its culture and ultimately on its bottom line.
X-Team receives thousands of new applications every week. While we're growing quite rapidly and usually have a few open roles, we unfortunately can't give every applicant a job. Additionally, we need to consider many factors before inviting someone for an interview. Being selected for a role is about more than just technical know-how. We're looking for people who we believe will be amazing new additions to our community.
That's why, if you'd like to join X-Team as a remote developer, to work for clients such as Twitter, Riot Games, and Coinbase, it's in your best interest to stand out from the crowd with your application.
This article should be read in combination with a more recent article on how to make your X-Team profile stand out. Both articles give you insight into how we hire, so you can make your application as good as can be.
Communicate Much?
Because we're an entirely remote company, communication skills are vital. Of the thousands of interviews we've done over the years, the developers that stood out have always been those who could clearly communicate their abilities, their experience, their interests, and why they'd be a good fit for a specific role and X-Team in general.
Additionally, these developers were not only able to communicate well, but they were always able to back up what they were saying with evidence, usually in the form of past work experience, but also through hard-earned certifications, past collaborations on open source, and impressive side projects.
Of course, this has to match with the advertised role as well. If we're looking for an AWS engineer, your game development experience isn't going to be terribly relevant.
Here are some ways to make your profile as strong as it can be:
Talk about your role in previous teams and how those teams worked together.
If you're applying for a role with a lot of responsibility, include examples of work experience where you've been responsible for something important (e.g. your experience with critical systems).
Talk about relevant industry domain knowledge that you've gained from your work experience.
Don't simply tell us which technologies you're already good at. Tell us which ones you'd be interested in learning. We wouldn't want you to be tied to one technology forever. We encourage you to keep on learning!
Are You an X-Teamer?
Remote work might sound like a dream come true, but the reality is that it requires planning and discipline. You determine your schedule. And while we encourage X-Teamers to make the most out of the freedom that comes with remote work, it's not always that easy.
Reassure us that you're okay with entirely remote work by providing us with examples of how you structure your day and your work. Tell us how you'd approach learning a new skill. Reassure us that you can keep on working even if you don't get the answer to your burning question right away.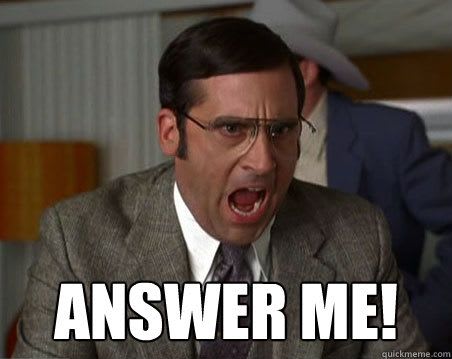 As we look at your application and interview you, we'll also get a good sense of what you'll bring to the X-Team culture. After all, every new hire we make now will determine what X-Team will look like in the future. We want you to become an active and fulfilled member of our community.
If you want to learn more about our culture, here are a few blog posts that give you a good idea. If you like what you read, you'll likely be a good cultural fit!
Town Hall: Rise - one of our major annual events, along X-Mas at the end of the year.
Seasons - we divide the year into Seasons. Each Season comes with its unique games, bounties, and items.
Unleash+ - every X-Teamer receives $2,500 a year to spend on what they love to do.
Keep Your Profile Updated
Once you've submitted your application, we encourage you to let us know of any new experience you've gained. Keeping your profile up-to-date puts you in a good position for new opportunities.
The same counts for developers with little work experience, too. Although we generally hire only experienced developers, we've hired inexperienced developers with impressive side projects and it's worked out incredibly well. It's worth sending in your application and keeping it updated as you gain more experience.
To sum it up: if you apply for a specific role, communicate well, back up your words with evidence, and fit into the X-Team culture, you'll have the highest chances of receiving an X-Team invite.
It might take time, you might have to work on your skills as you wait, but once you're an X-Teamer, we're dedicated to providing you with the platform to build the life you love.
---
If you've followed the above tips and received an invite, make sure you look presentable on camera! First impressions matter. Here's a blog post on the topic: How to Present Yourself as a Remote Developer on Video.