Early morning 19 October. Poznań, Poland. X-Team is preparing for Meet.js, a conference with over 500 professional front-end developers interested in JavaScript, Node.js, reactive programming, Vue, React, Angular, and more. Tickets were sold out in five minutes. X-Team is the main sponsor. The pressure is high.
Luckily, we had help. A wild bunch of characters appeared at the X-Team booth. Brownie points for those who can guess who they are: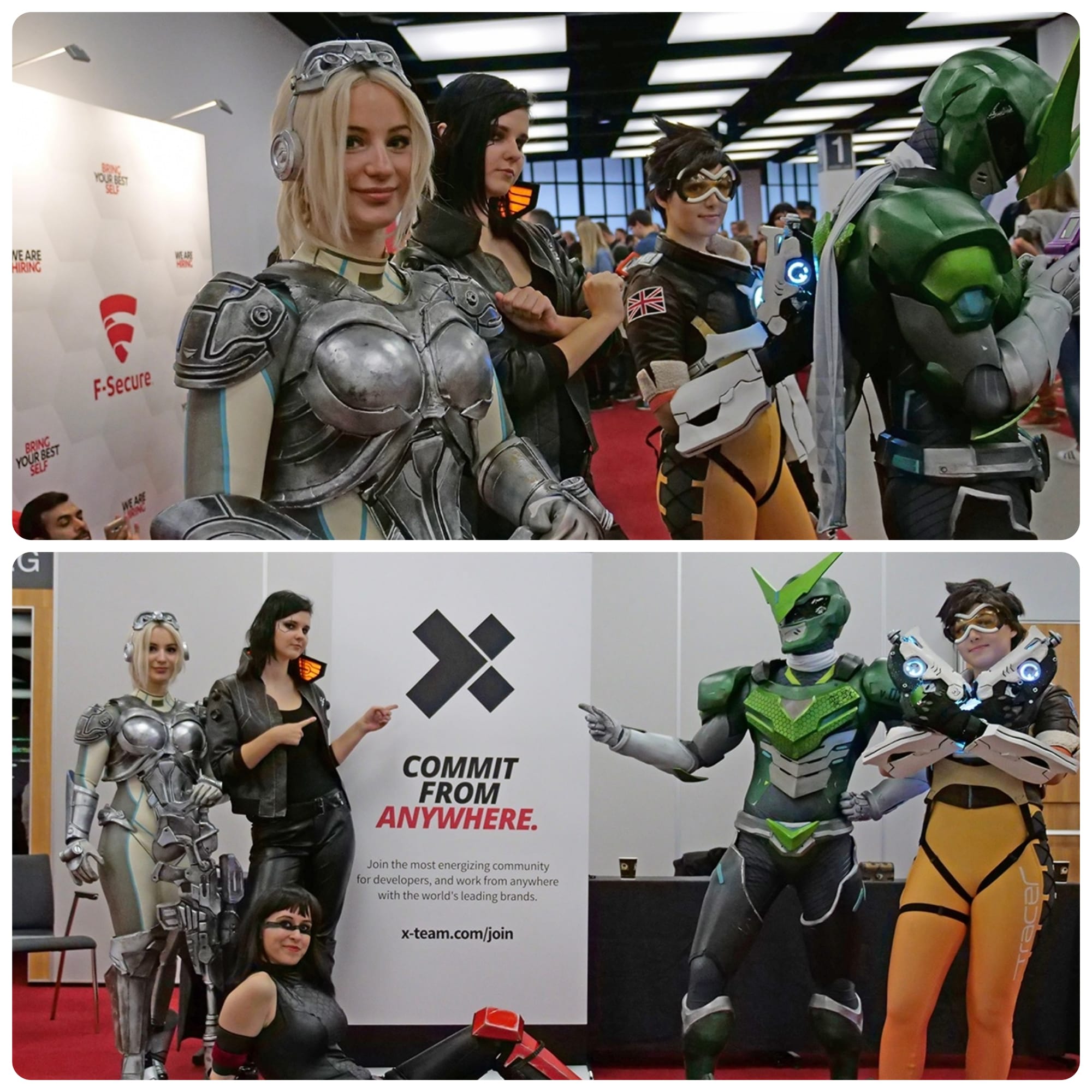 From left to right, we have Nova from Starcraft, the girl with no name (yet) from Cyberpunk 2077, a valiant Fornite player (on the ground, possibly camping), and Genji Sentai and Tracer from Overwatch.
Instead of giving away swag, the X-Teamers decided to shake things up and play a game. Our very own Ben Ferreira explained in front of the whole conference that there were five chests chidden throughout the venue.
We needed help from the people at the conference to gather those chests and bring them to the characters in front of our booth. Show them the sign of the X and they would unlock the chest to display the treasure inside 🏆.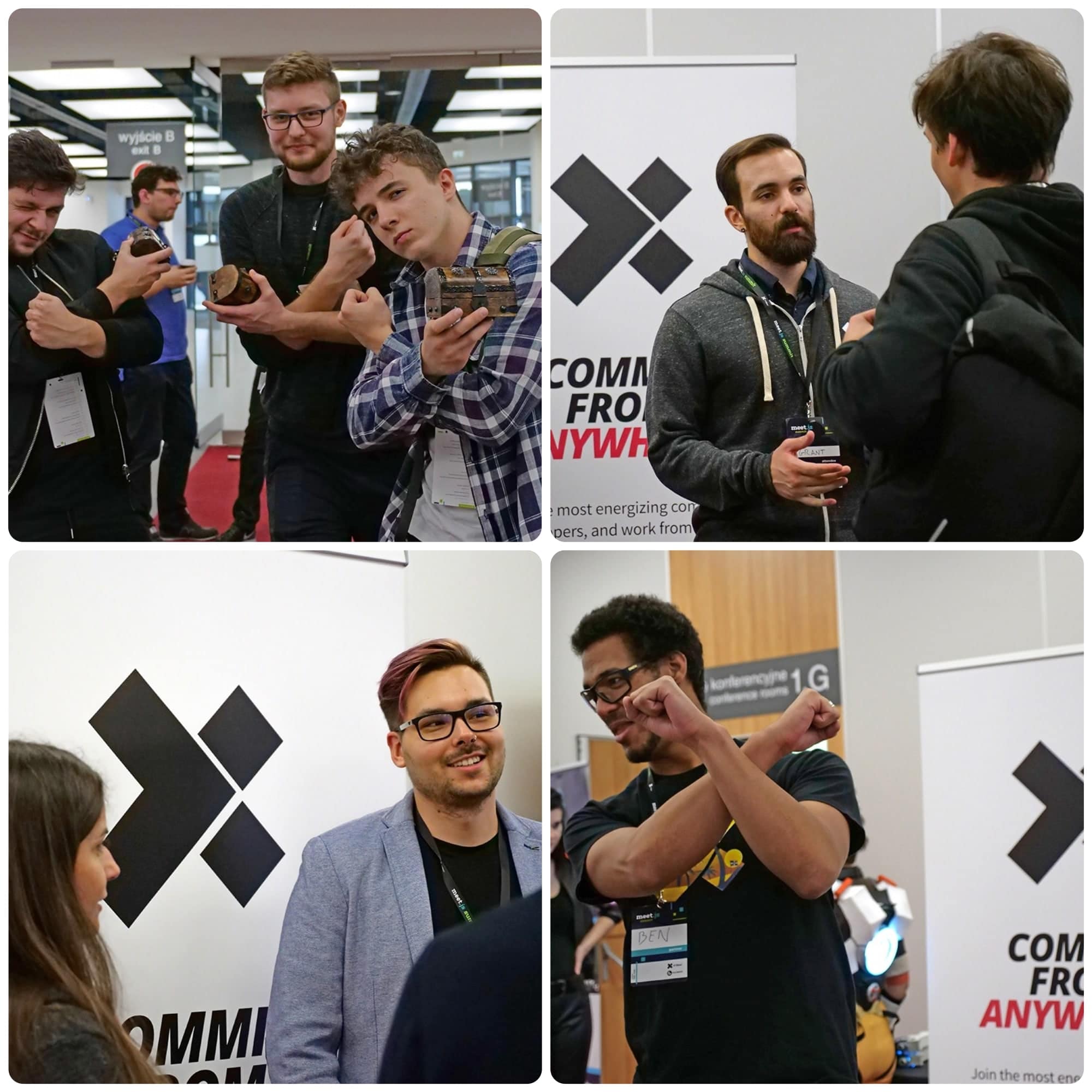 It was a success. All five chests were found, and the X-Teamers at our booth had plenty of visitors curious to know more about X-Team and our philosophy on work and life.
Ultimately, we believe everyone should be able to create, explore, and do more of the things they love. But they should also be able to pay the bills and feel like a responsible human being who's making a contribution to the world.
That why X-Team is entirely remote. That's why communication is asynchronous. That's why we organize X-Outposts around the world 🌍.
The conference itself was very informative. We learned about Reason, browser-based machine learning, facial recognition on browsers, and more. You can find many of the talks scrolling through the Twitter hashtag #meetjs18.
X-Team didn't spend its entire conference budget. So we decided to give away what was left in part to one of the chest finders and in part to a charity called Special Effect.
Special Effect is a UK-based charity that helps people with physical disabilities play video games 🎮. We believe video games are a great way to enjoy life and immerse yourself into a new world, so we were happy to help Special Effect reach more people.
Were you at the conference? What did you think of it? Or do you want to know more about us? Drop a comment below 👇!