Are you looking to buy a gift for someone who works remotely? All you need to do is look at their home office. Because a remote office is something that you build over time, these 25 remote work gift ideas can speed up the transition from scrappy home office on the corner of the kitchen table to professional home office that other remote workers envy.
High-Quality Webcam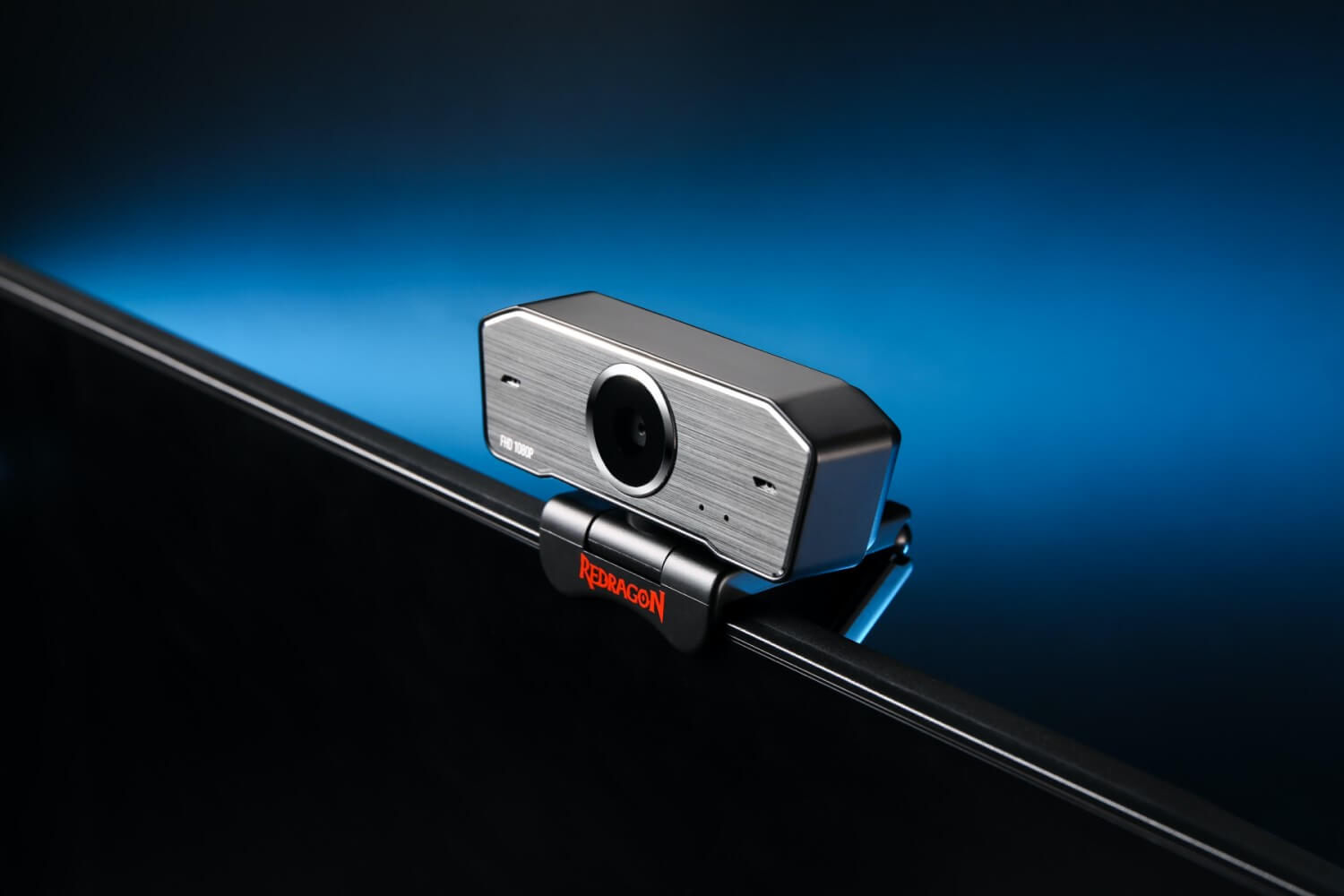 Remote workers participate in at least a few video calls every week. Having a high-quality webcam that produces a clean and crisp image will make you stand out from people who stick with their built-in, low-quality laptop webcam.
When buying a webcam, consider its resolution first. You want at least 720p, but preferably 1080p. Then consider its framerate. At least 30 fps, preferably 60 fps. Also think about the size of the camera, how easily it clips onto a laptop or monitor, and how well it picks up sound.
High-Quality Microphone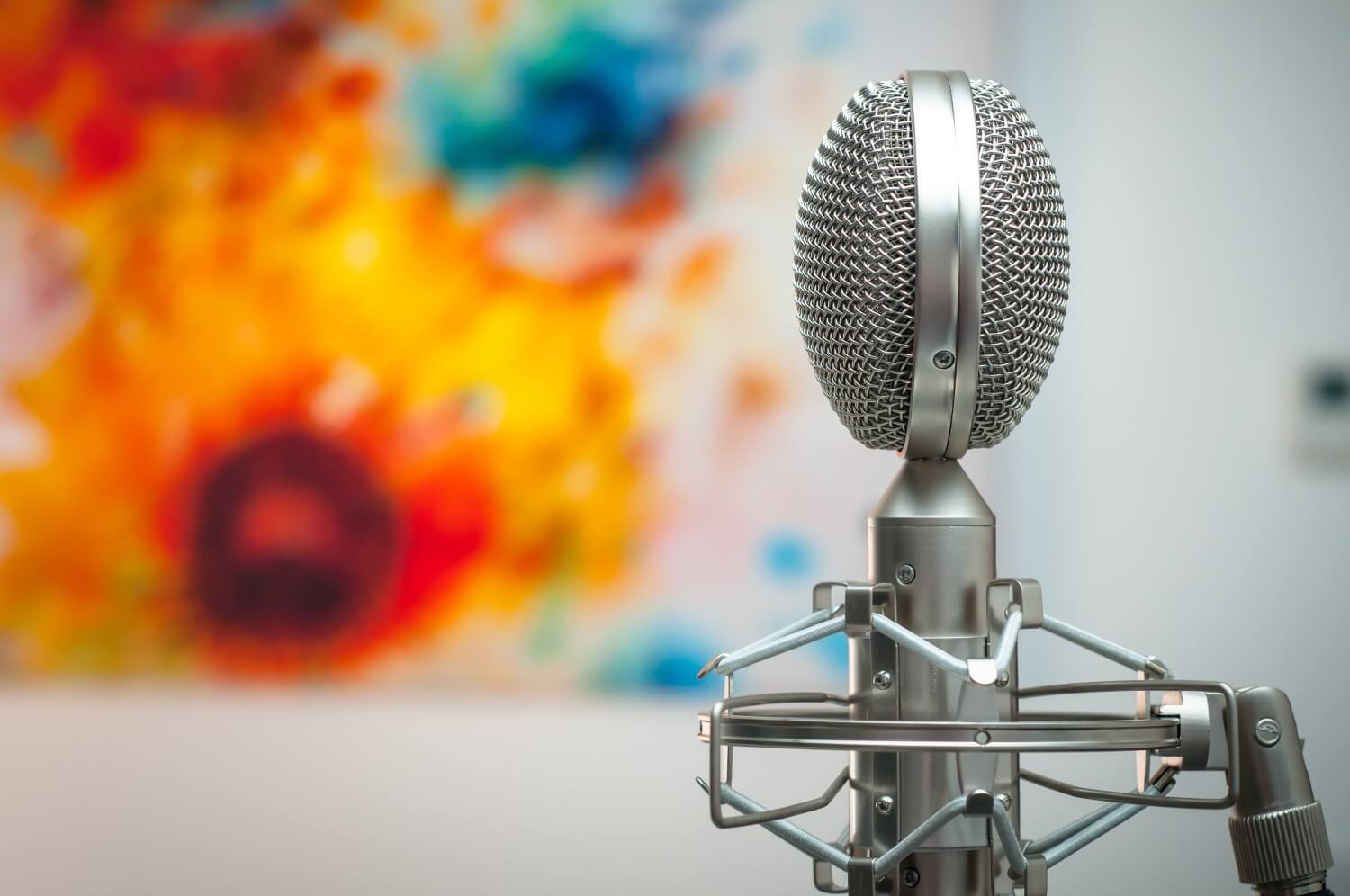 Once you have your webcam sorted, the next upgrade is a high-quality microphone. Built-in laptop microphones are small and limited in their ability to accurately capture the sound of your voice. They pick up too much ambient noise and often make your voice sound small. A high-quality mic avoids these problems.
When buying a microphone for a remote worker, you want a USB microphone that ideally picks up your voice from a wide angle, so you have flexibility in where you place the mic. The Blue Yeti is considered the gold standard in USB microphones.
Noise-Canceling Headphones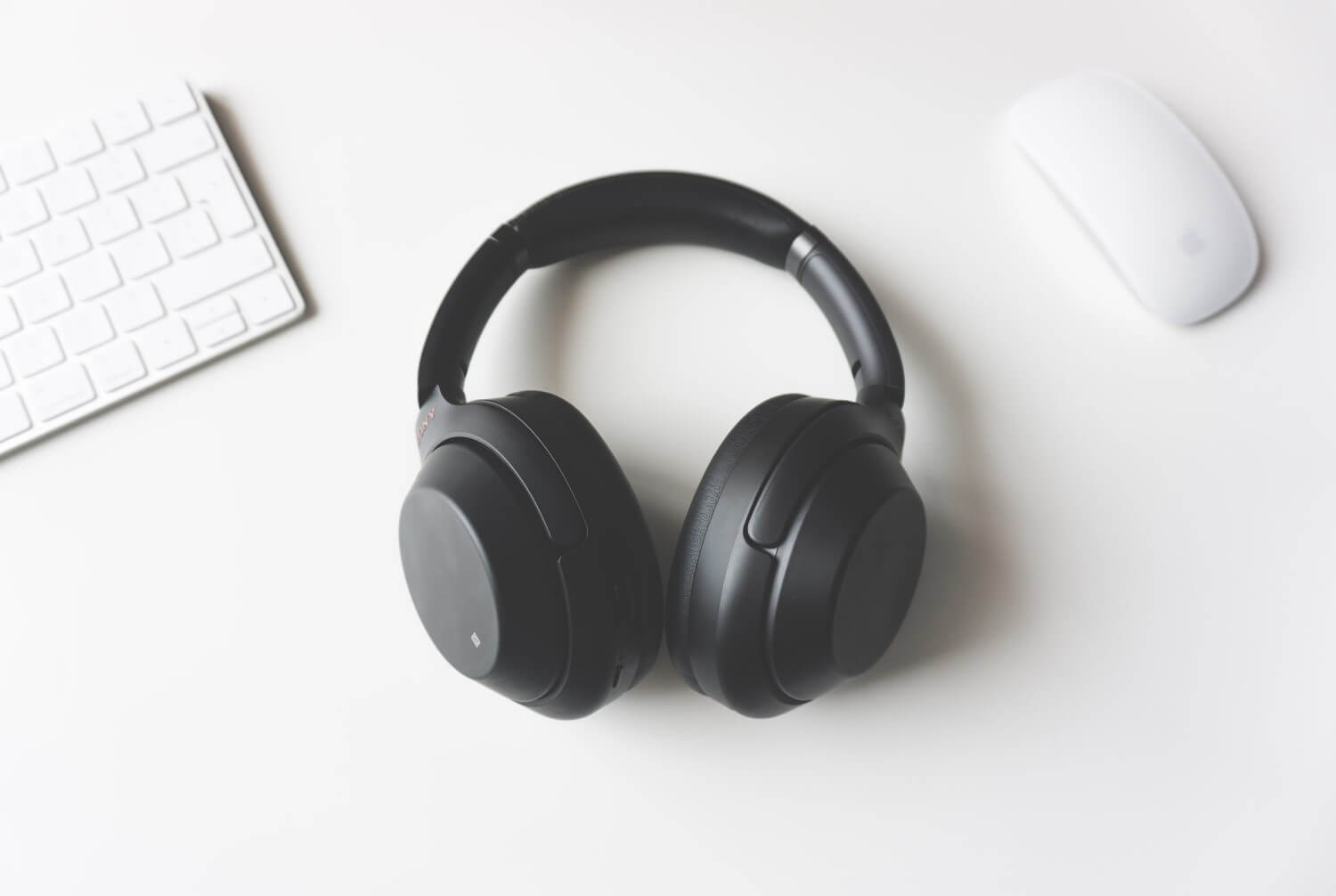 Good noise-canceling headphones are a big quality-of-life improvement for a remote worker, particularly if they don't have a dedicated space to work from. Putting those headphones on and canceling out all the noise around you can mean the start of a productive day.
When buying noise-canceling headphones, consider how comfortably they fit around the ears, their battery life, how fast they recharge, how portable they are, and, of course, how good the audio sound. Sony and Bose have noise-canceling headphones that are considered industry standard.
Desk Lamp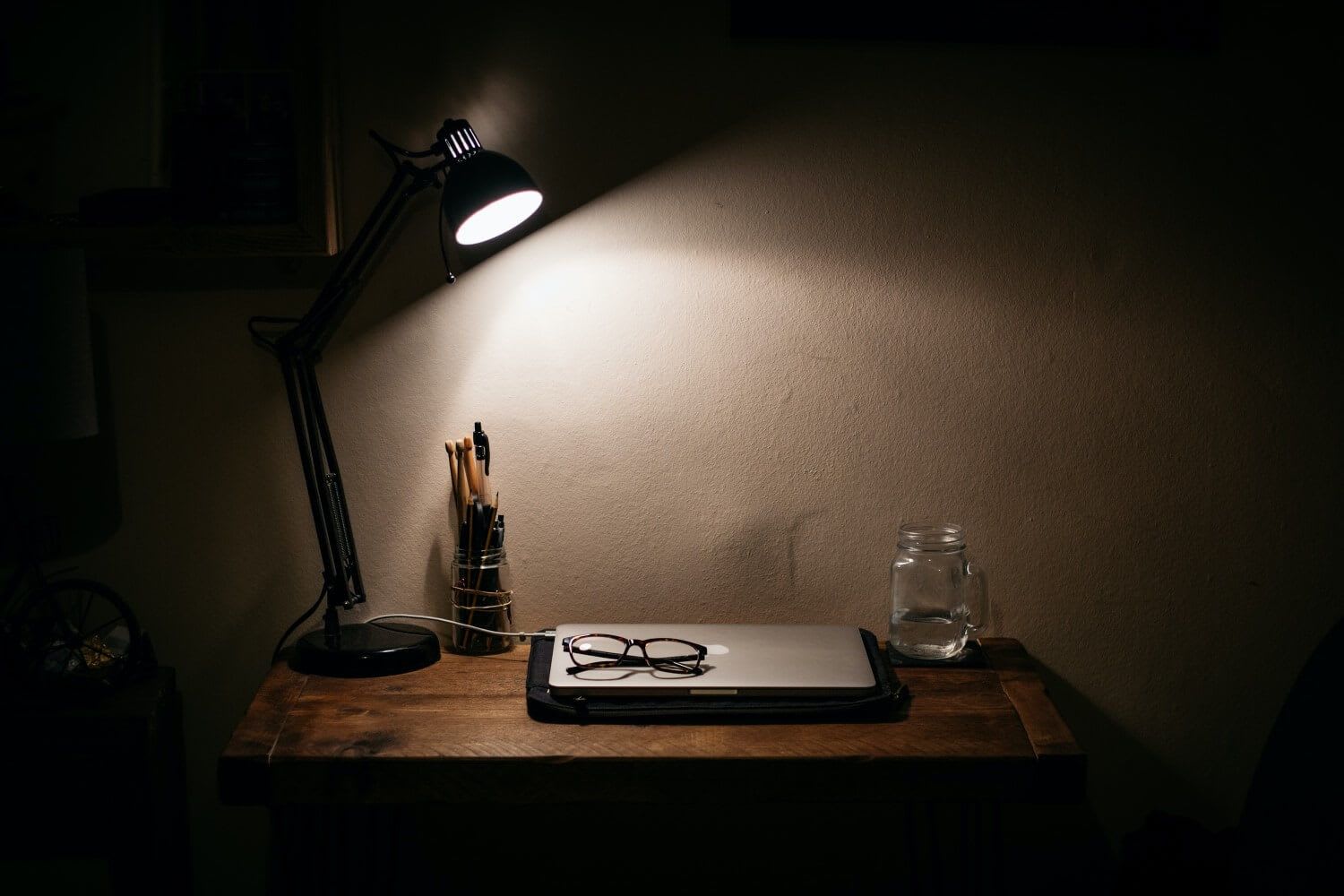 Poor lighting leads to headaches and eye strain. A good desk lamp can make working in the morning, late at night, or during the dark days of winter much more enjoyable.
When buying a desk lamp, consider its size, its aesthetics, how adjustable it is, how bright it is (which depends on the type of bulb–you want an LED bulb), and how easily you can connect it to a power source.
Ring Light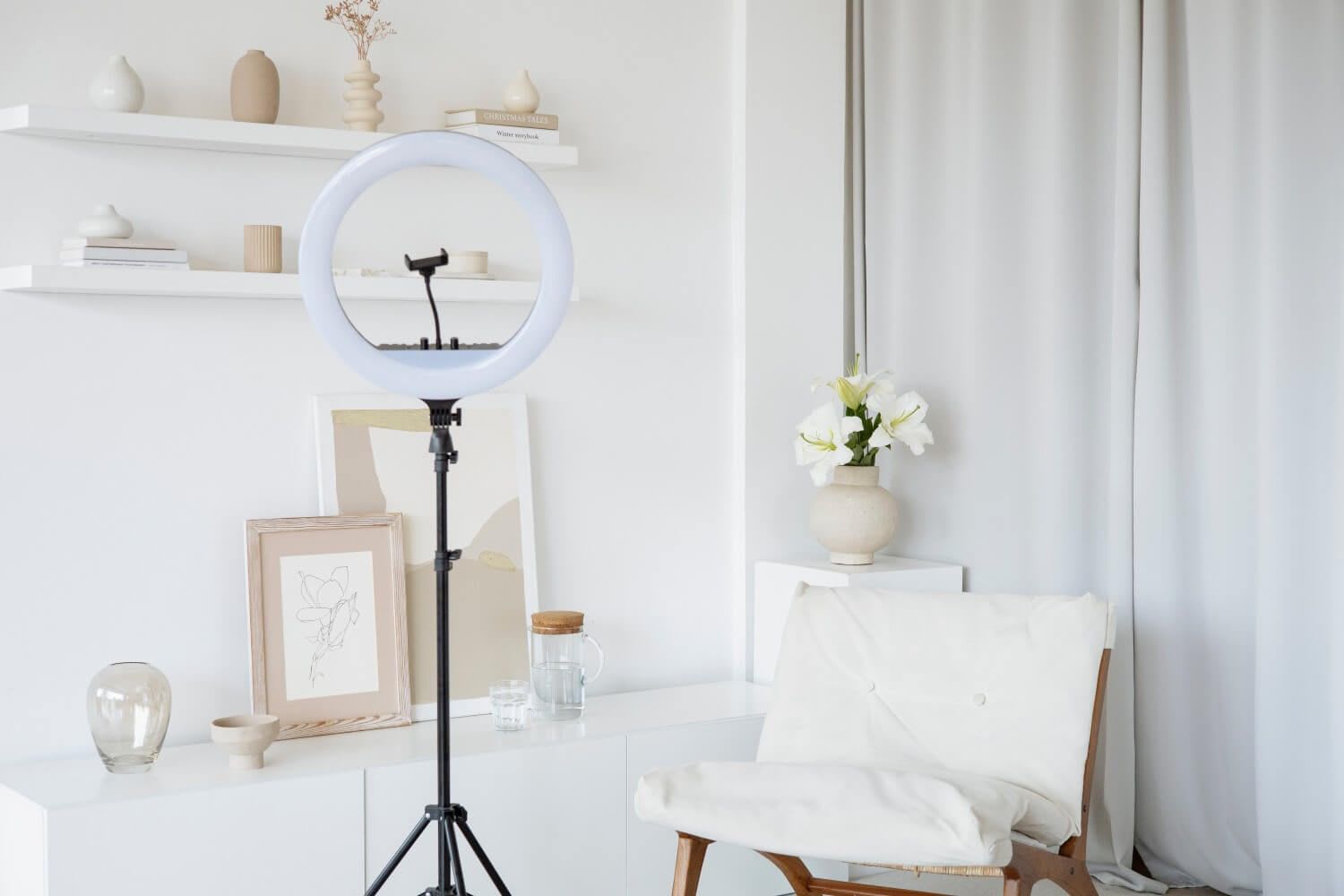 While a desk lamp makes your office space light up, a well-positioned ring light makes your face light up. This isn't just for makeup YouTubers. If you often have to present in front of your colleagues remotely, a ring light can be a real game-changer in the quality of your image.
When buying a ring light, consider that big ring lights produce a softer, gentler glow than small lights. Dimmable, rotatable ring lights are great because they give you control over the amount and direction of light. When offered the choice, LED ring lights are preferable over fluorescent tube ring lights.
Plant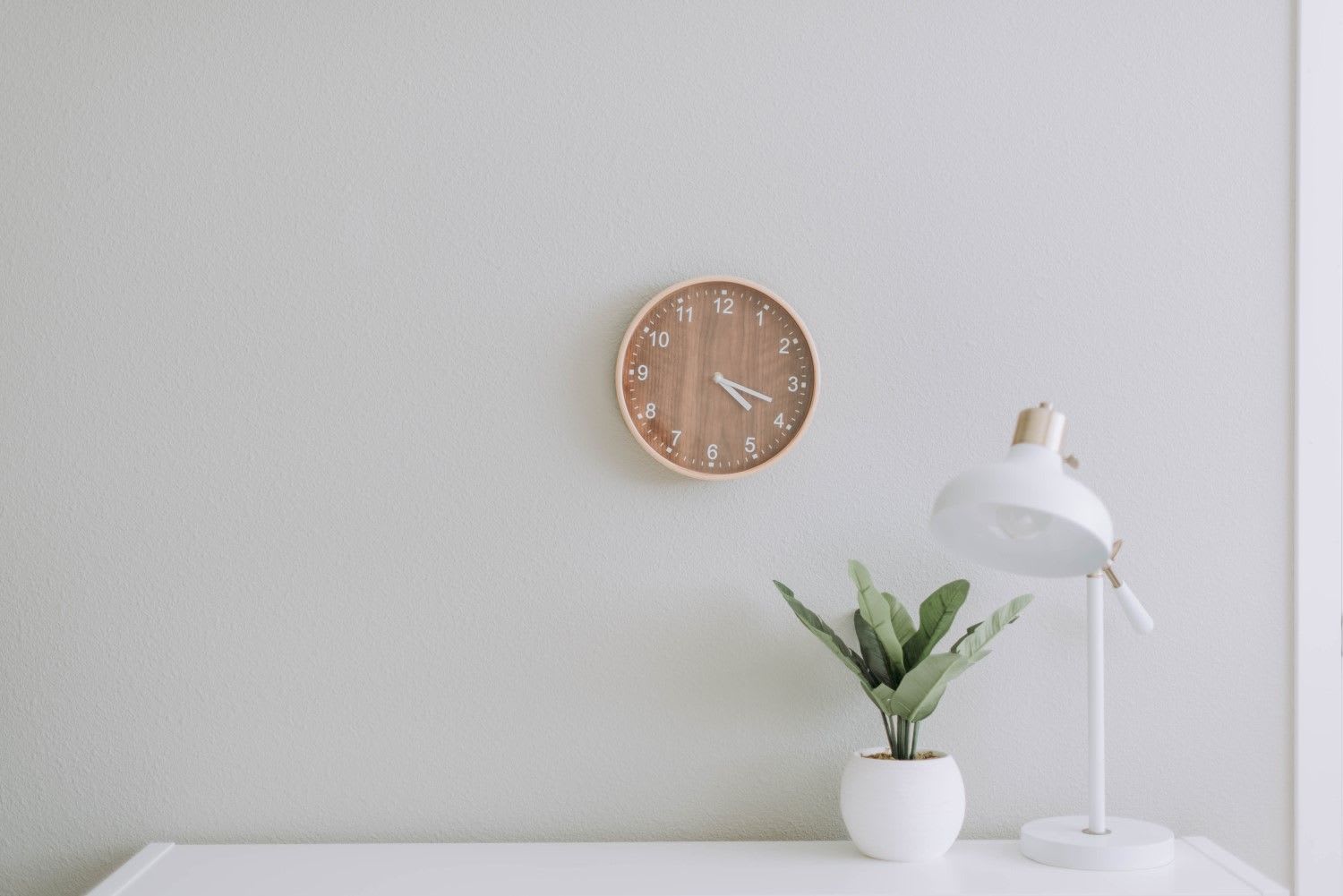 Plants reduce stress and improve workplace productivity, and that's no different for a home office. A plant is a great and easy way to make your office look nicer and more pleasant to work from.
When buying a plant, make sure you understand how much upkeep it will require. Easy office plants are cacti and succulents because they don't require much water or sunlight. Some plants, such as the spider plant or bamboo plant, have health benefits too, because they remove harmful particles from the air.
Coffee Mug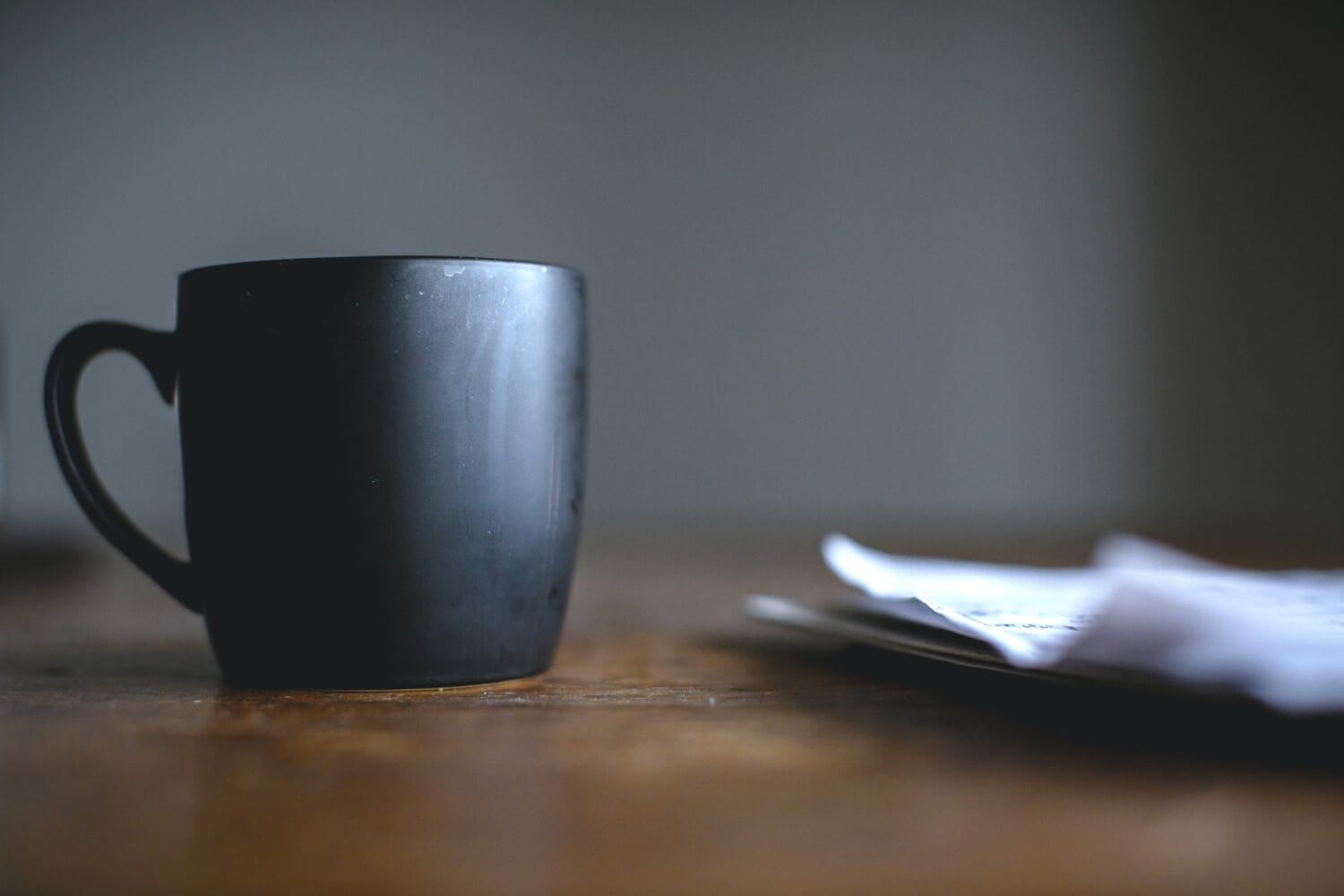 A gift doesn't have to be expensive or complicated. It can be something as simple as a nice coffee mug specifically reserved for your home office coffees, tea, or other hot beverages.  
When buying a coffee mug, consider the type of coffee you like to drink. Not all mugs fit all types of coffee. It's hard to enjoy an espresso from a tall mug that you'd normally drink a latte from. Also consider how easily washable it is and whether it will keep your hot beverage warm for a long time.
Slippers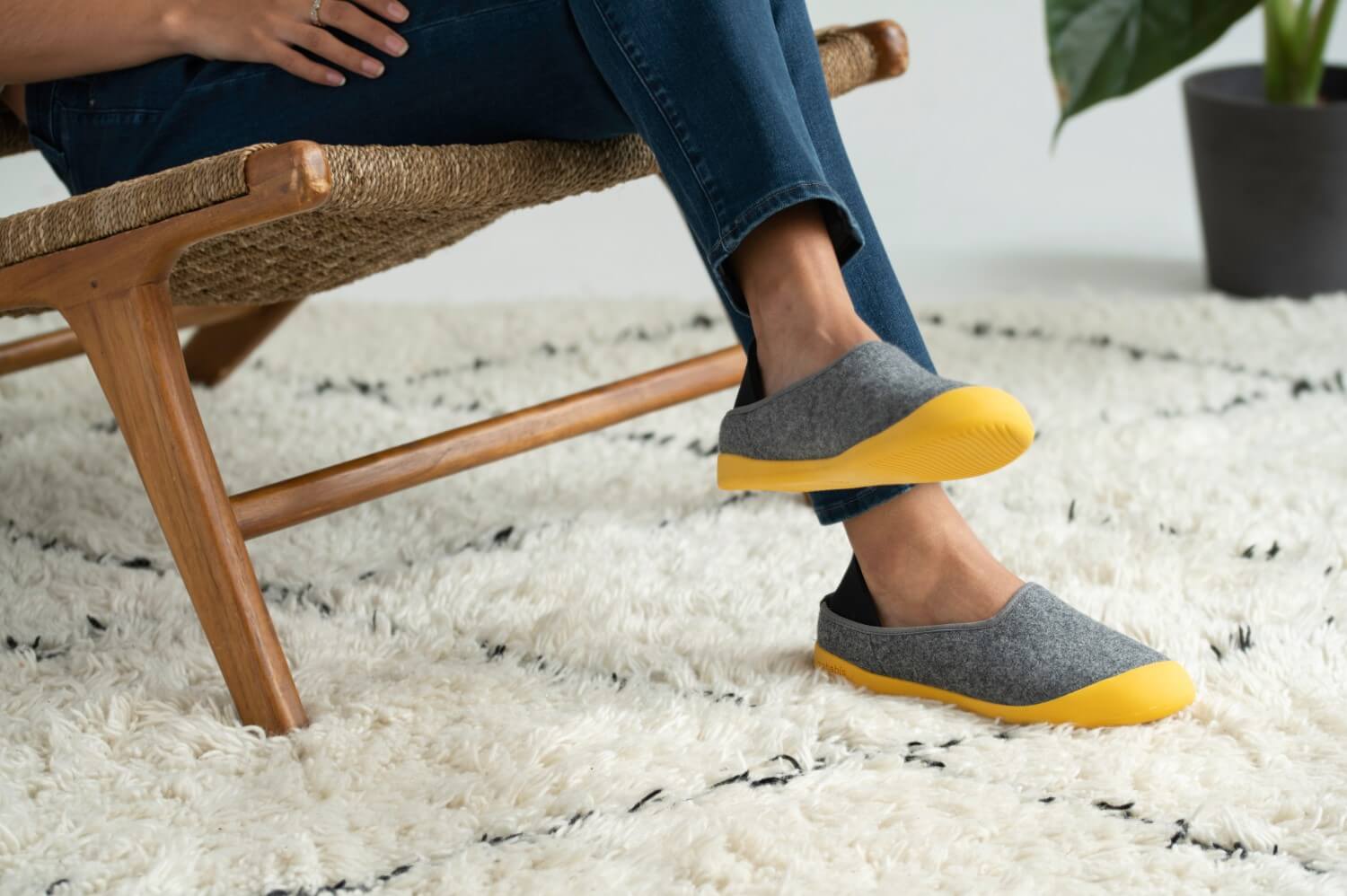 One of the benefits of remote work is that you can wear whatever you want on your feet. No brogues or heels needed. That's why comfortable slippers are a great gift for people who work from home.
When buying slippers, buy a little larger than your average shoe size, so they're extremely easy to slip into. Additionally, make sure they're made of comfortable material that doesn't make your feet sweat.
Snacks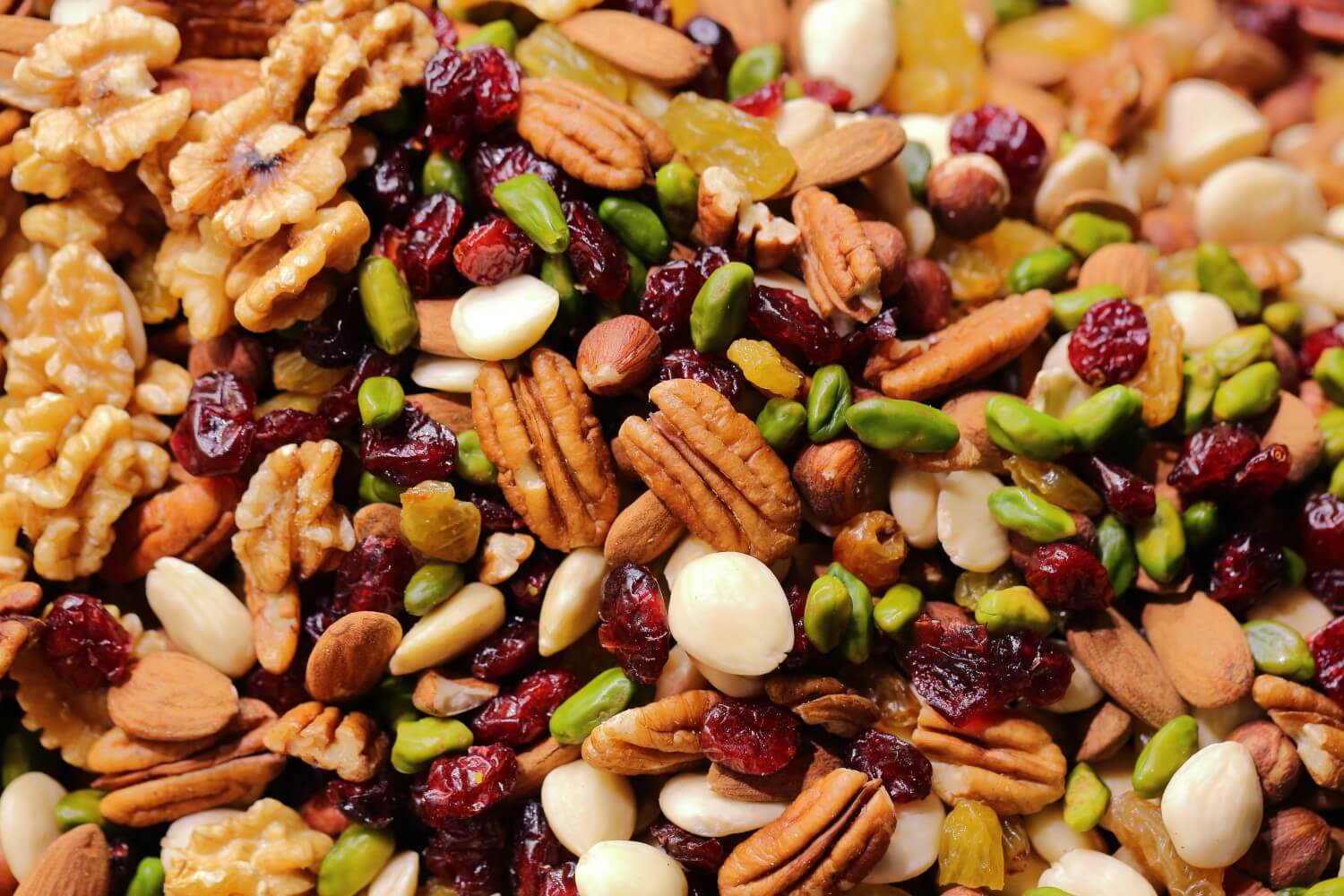 Who doesn't need snacks to stay powered throughout the day? A nice basket of snacks is a great remote work gift. You can give a standalone basket of snacks or a subscription of snacks that get delivered every so often.
Ideally, although not necessarily, you stick with healthy snacks. And they don't have to be boring. Think nuts, string cheese, beef jerky, veggie chips, dark chocolate, trail mix, protein bars, carrots, hummus, popcorn, rice cakes, etc.
AeroPress Coffee Maker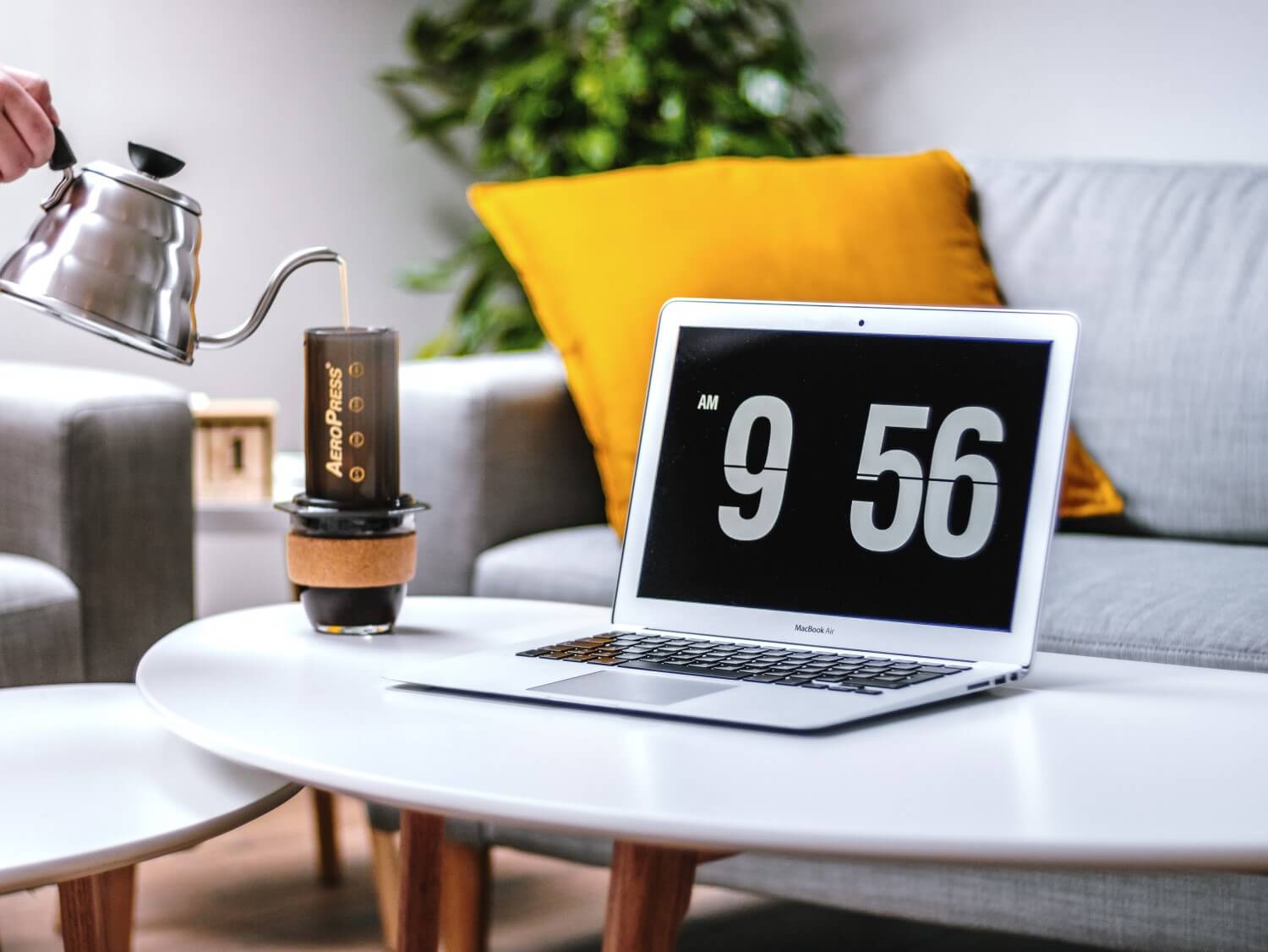 Almost all remote workers love coffee, but most don't have the equipment, time, or knowledge to produce a good cup of it. That changes with the AeroPress coffee maker, a fast, easy, and inexpensive way to make excellent coffee.
When buying the AeroPress for someone, make sure they have easy access to coffee filters and medium-fine coffee grounds. Other than that, the AeroPress is patented and looks the same wherever you buy, so there's not much you can do wrong here.
Scented Candle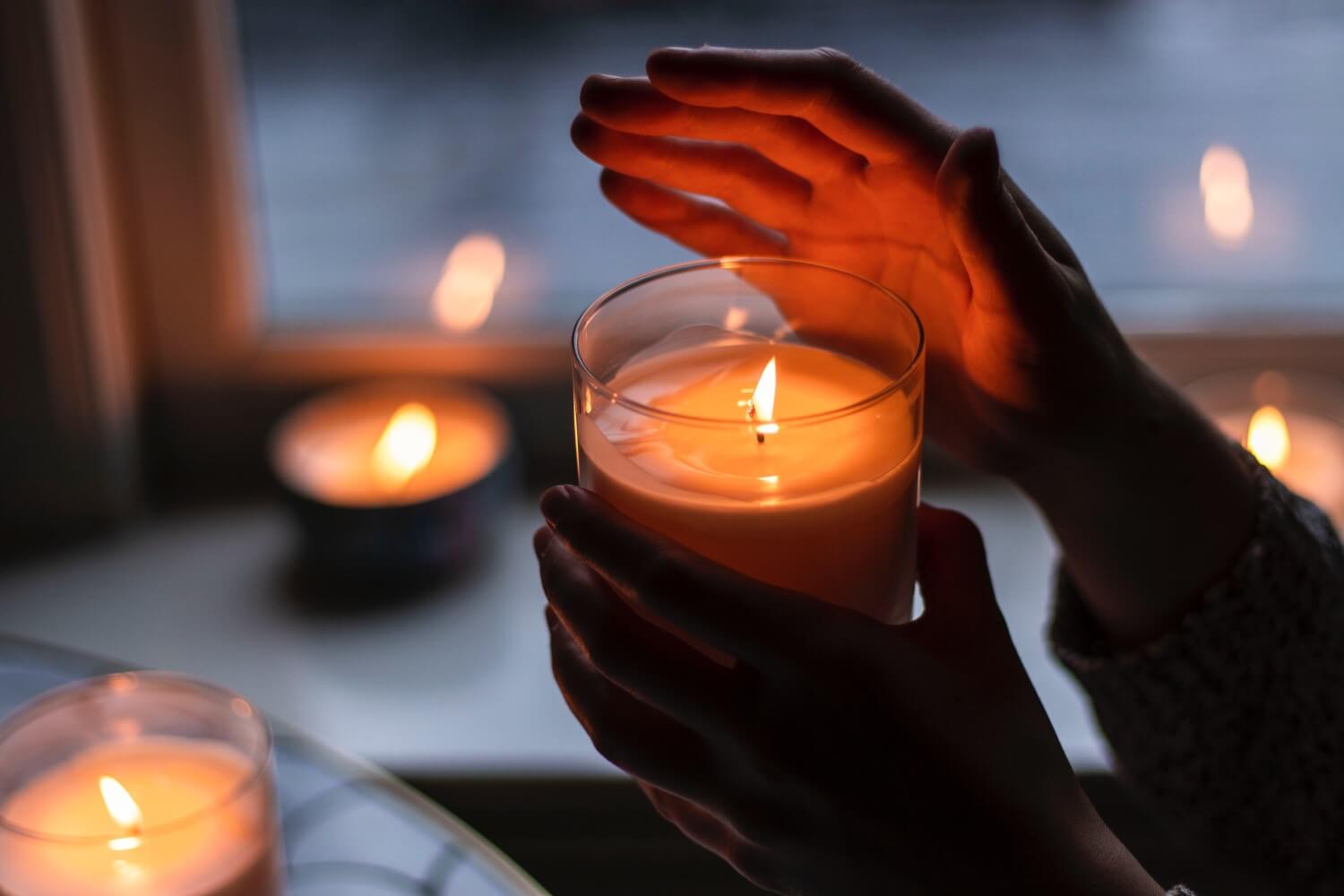 Smell is an underappreciated sense. A scented candle can make your home office smell the way you like it to. If you want a fresh office smell, look for candles with fig, cotton, juniper berry, or cassis. Invigorating smells are citrus, ginger, rosemary, peppermint, or cinnamon.
When buying a scented candle, think about its burn time. This can vary from sixty to eight hundred hours, depending on the size of the candle. Also consider its wax type. Beeswax is natural but expensive, soy wax is more affordable, paraffin wax burns the fastest.
Bouquet of Flowers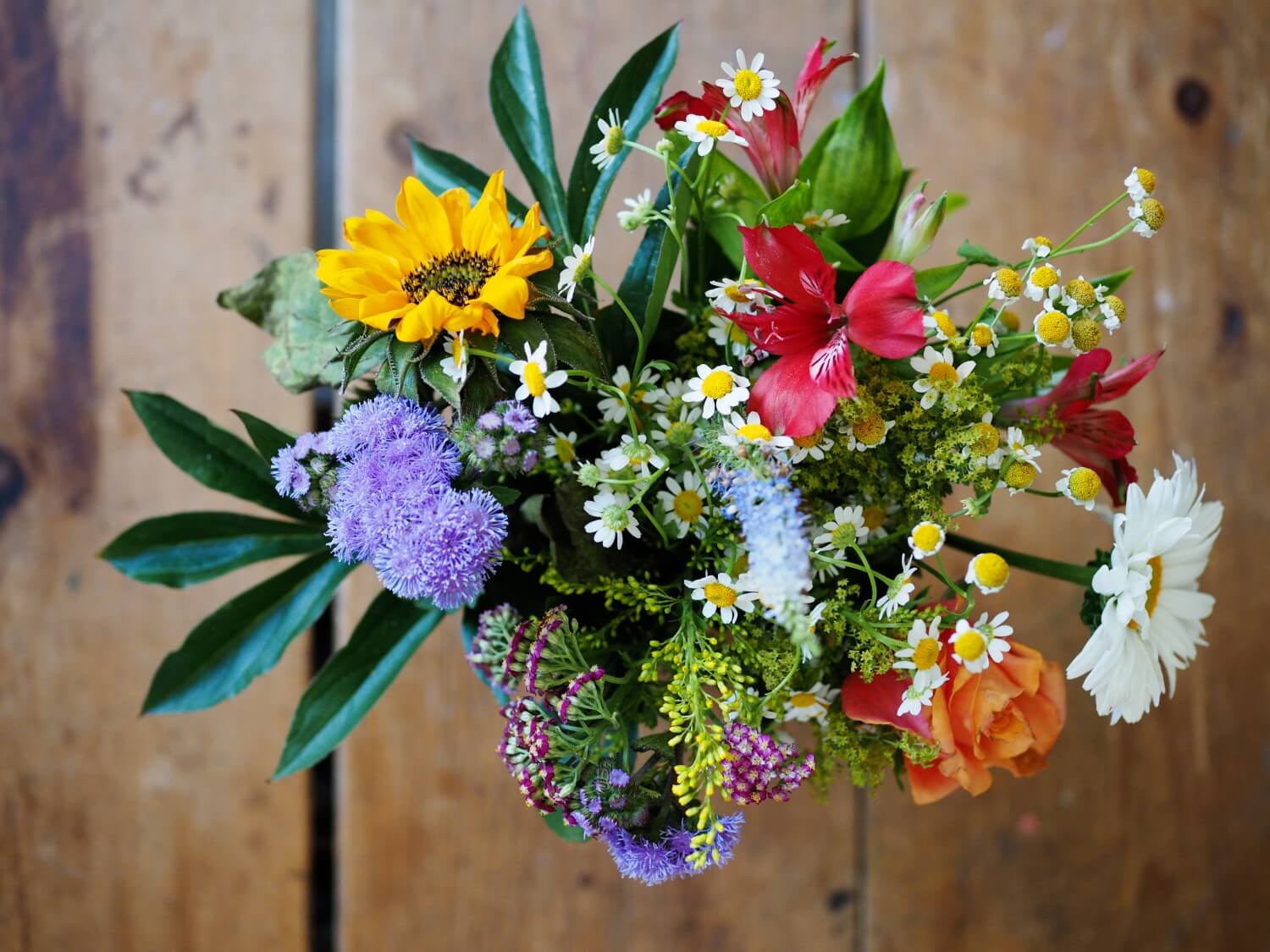 Having a succulent on your desk is one thing, having a bouquet of flowers on your desk is another thing altogether. The explosion of color and gentle fragrance of a bouquet of flowers immediately make a desk look better.
When you're buying flowers, check their petals for black or brown spots. Also check how tight their buds are (the tighter, the fresher) and how firm their stems are. Ideally, choose flowers that are in season, because they will be significantly cheaper and look better.
Reusable Water Bottle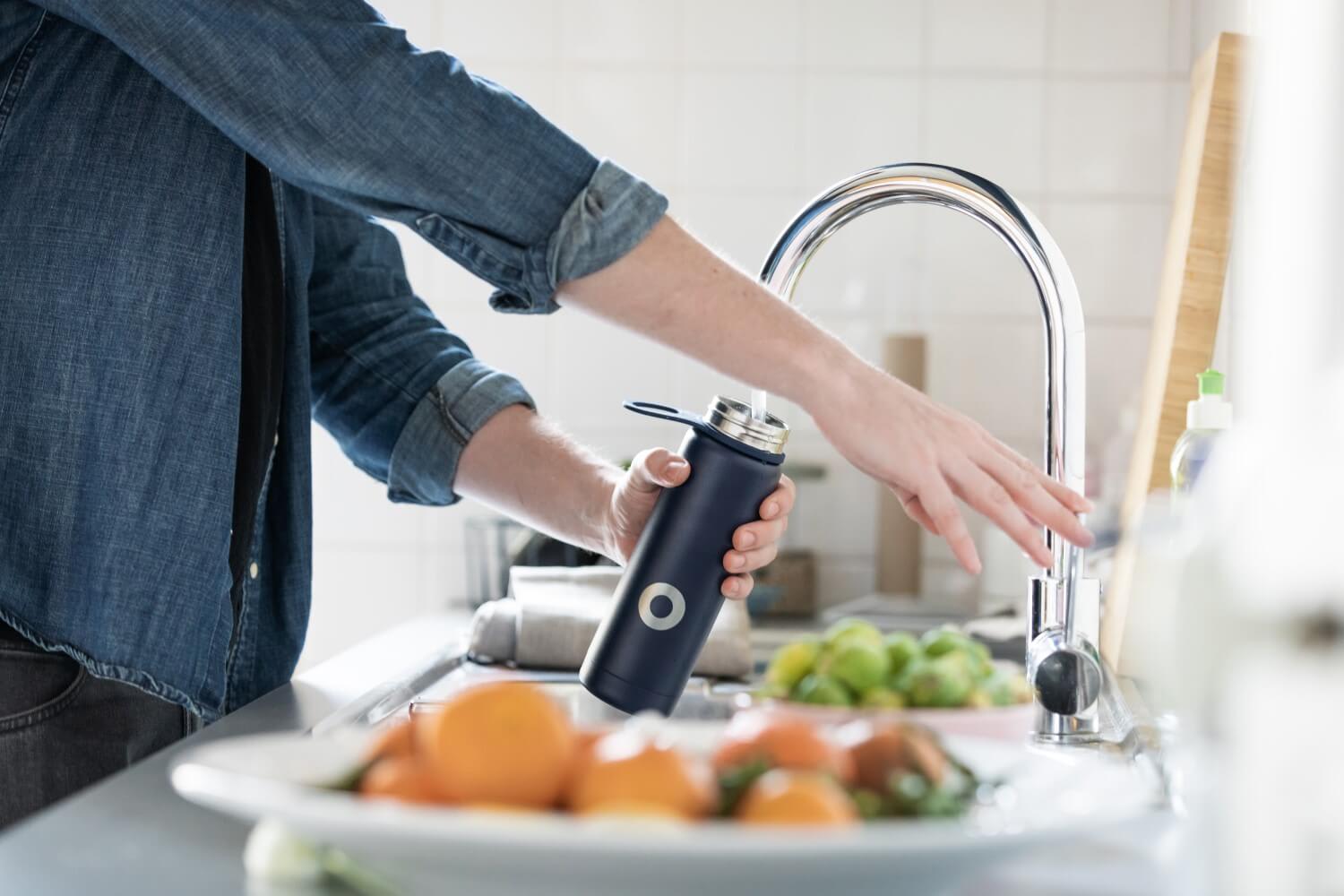 It's so important to stay hydrated while you work, but it's so easy to forget. We may have a glass of water next to us, but how often do we refill it? Not often enough. A reusable water bottle solves that problem and makes it much easier to drink enough water every day (while being good for the environment too).
When buying a reusable bottle, choose one that's durable and easy to drink or pour from. Ideally, it's one that you can use in different scenarios: to go to the gym, to travel with, to put on your desk. The best reusable water bottles keep cold drinks cold and hot drinks hot.
Throw Blanket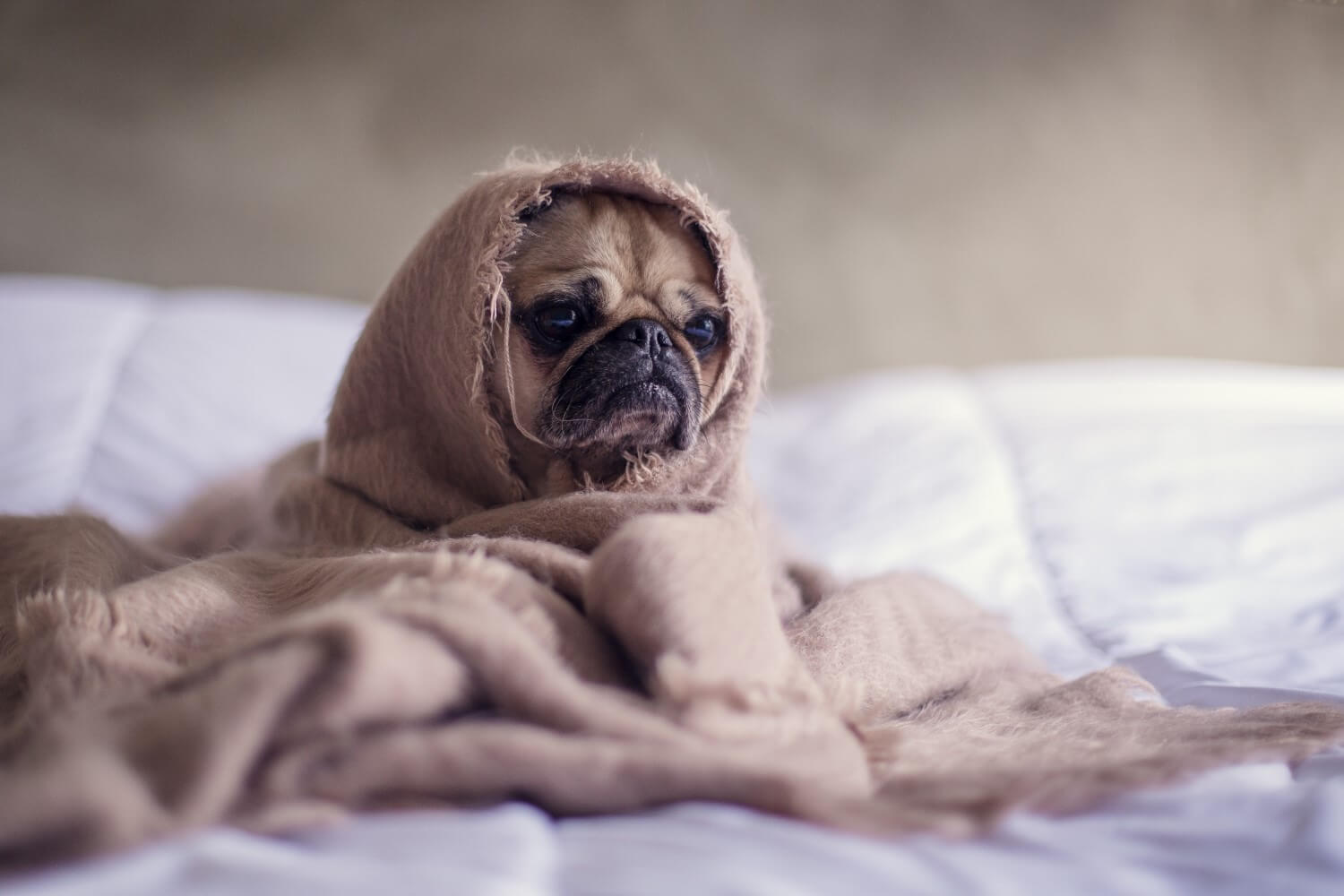 If your home office gets cold easily or doesn't warm up quickly, a luxurious throw blanket is a simple, but thoughtful gift. A throw is a type of blanket that's a little smaller than your average blanket, so it's perfect to drape over your shoulders while working remotely.
When buying a throw, consider its thickness, size, and type of fabric. Polyester throws are affordable and long-lasting, wool throws are warm but breathable, and cotton throws are soft and hypoallergic.
Webcam Cover Cap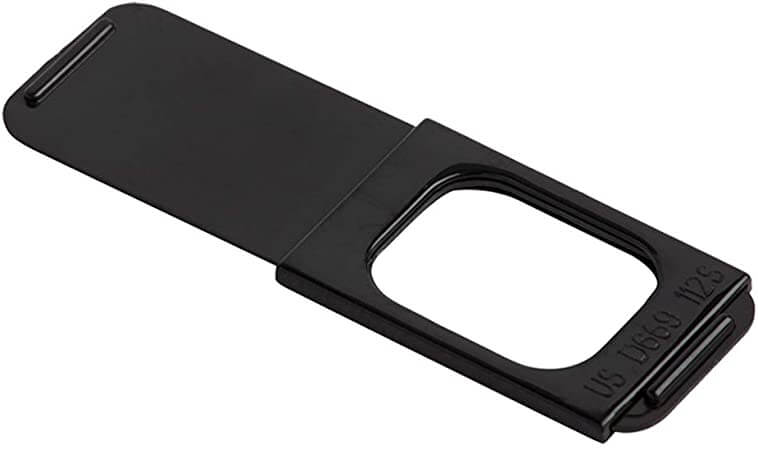 This one is for the privacy-minded people. A webcam cover cap does what it says on the tin: it covers your webcam. If you know someone who currently covers their webcam with a piece of tape (like Mark Zuckerberg does) then you may as well gift them an adjustable webcam cover cap that they can easily slide in front of their webcam.
When buying a webcam cover cap, make sure you choose one that easily clips onto the device you want to cover and has a no-scratch design that won't damage the webcam.
Journal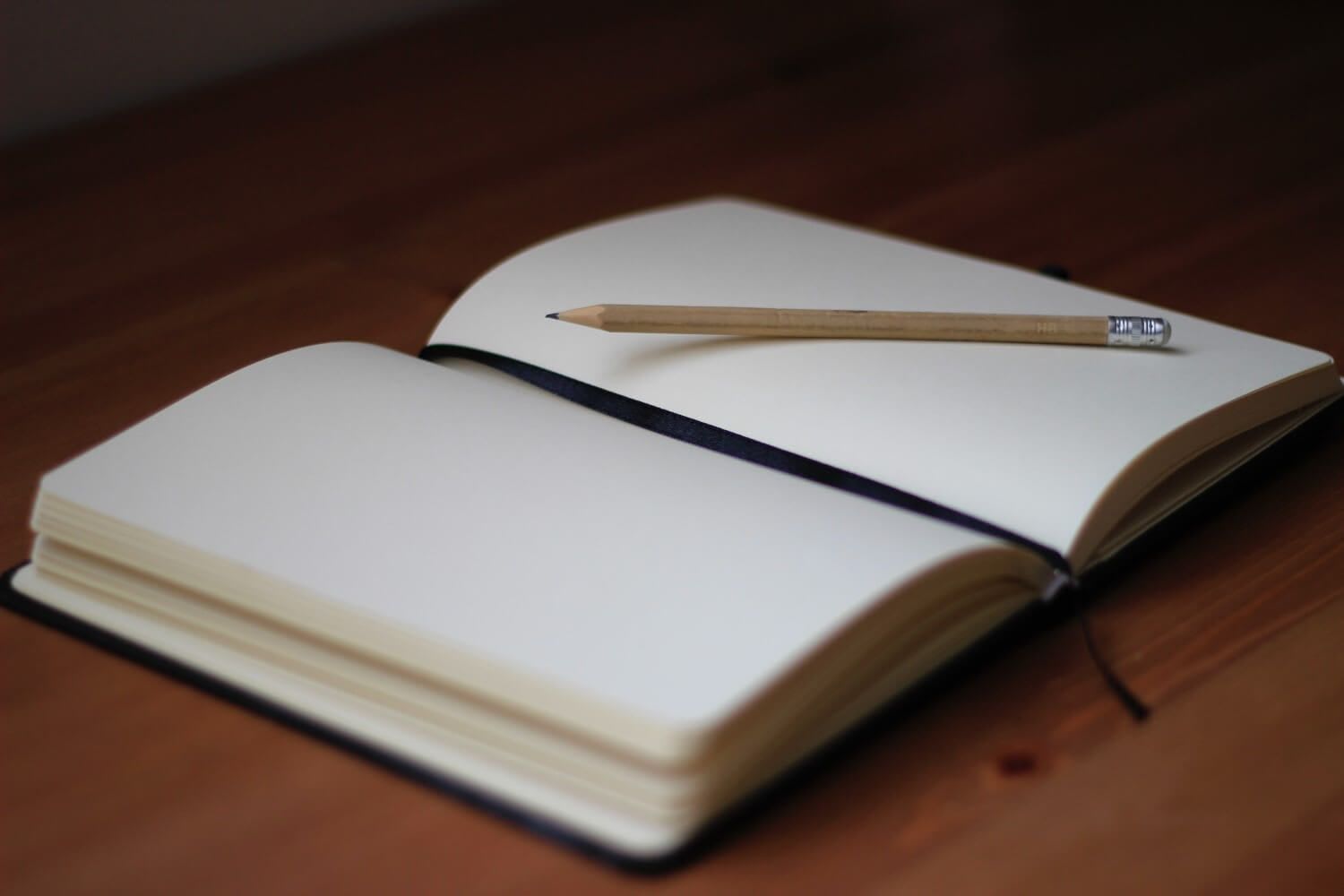 Regardless of how used we've become to typing, there's still something deeply satisfying about writing things down in a beautiful journal or notebook. This is for the people who still like to practice their handwriting from time to time.
When buying a journal, consider its size (does it fit into a small bag easily?), the quality of its binding, the design of its cover, the quality of the paper, and how nicely it closes.
Seat Cushion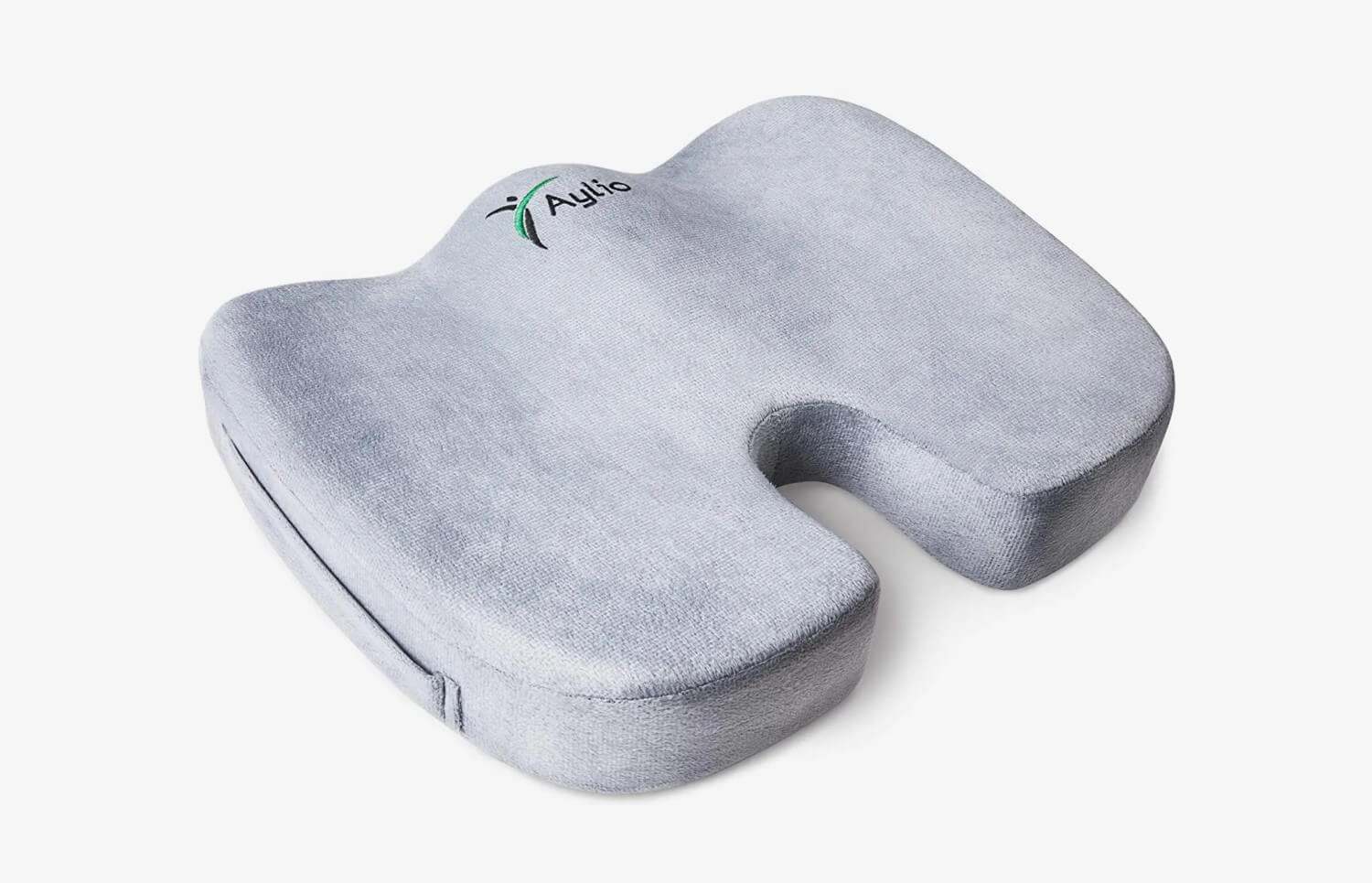 We don't mean a traditional seat pillow (although they can be great too). We mean an ergonomic seat pillow that supports your lower back, hip bones, and tailbone. The benefit of such a seat pillow is that it costs only a fraction of the cost of an ergonomic chair.
The best ergonomic seat pillows are made of memory foam that molds to the shape of your bottom. They respond to the heat of your body, have a removable cover for easy cleaning, and include either a strap or non-slip area so it stays secure to your chair.
Board Game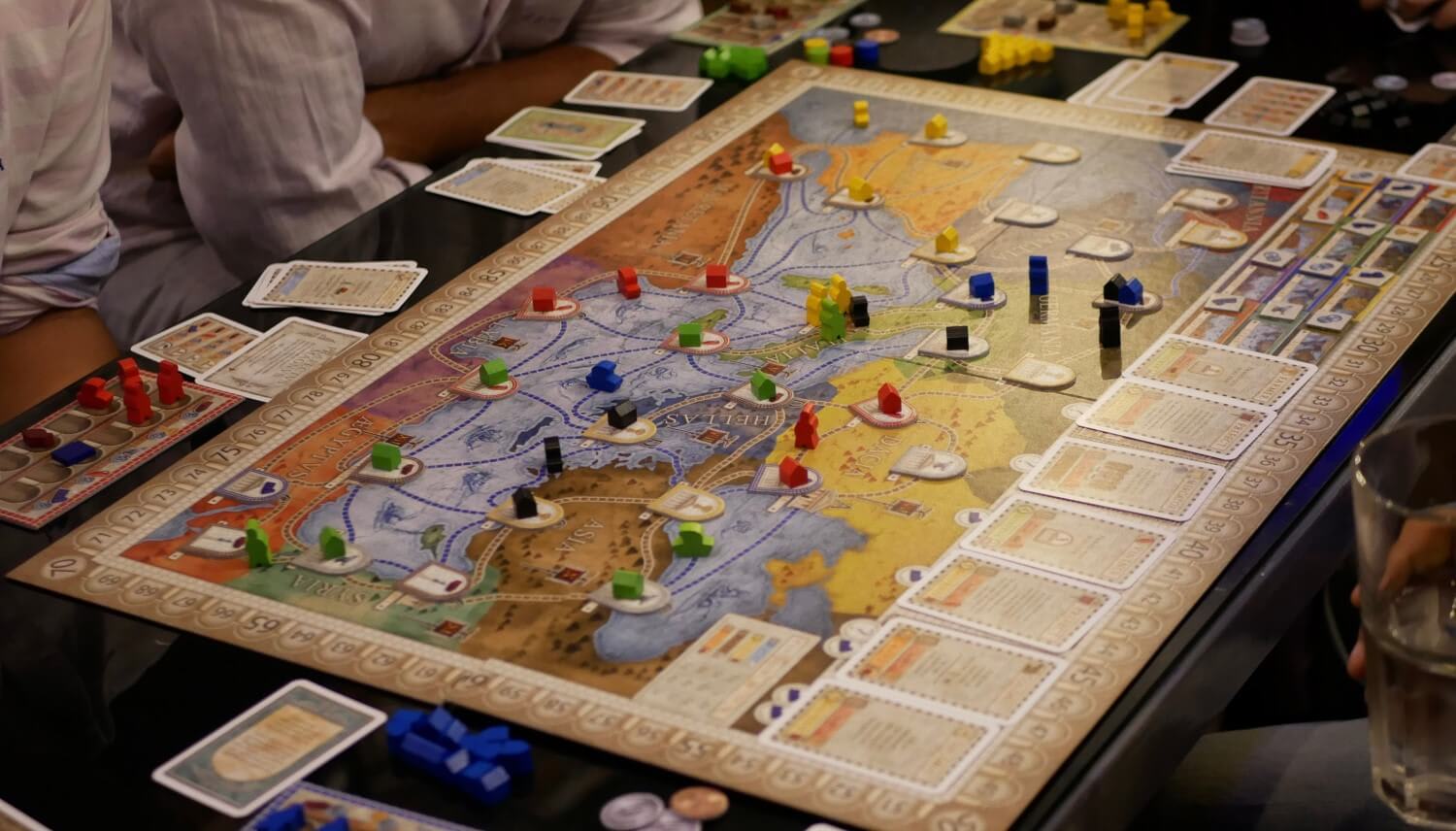 From our desktop monitors to our phone to our TV to our tablet. We are surrounded by screens for work and entertainment. A traditional board game is a great gift because it is one of the most fun ways to reduce your screen time.
When buying a board game, make sure that it's something the person you're buying it for would like to play. Consider the number of people required to play, how long an average game takes, and how complicated its rules are.
Laptop Stand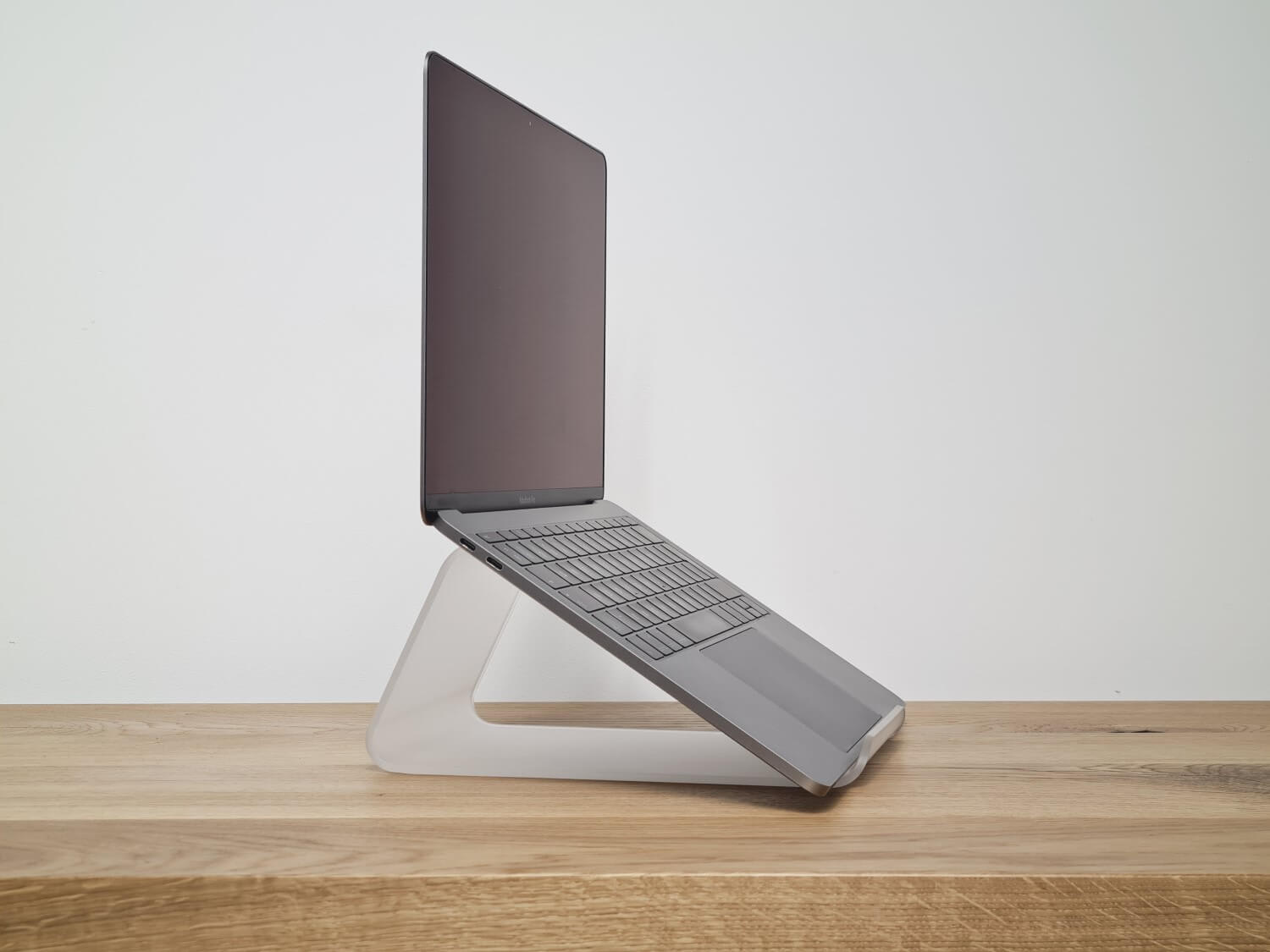 The ideal monitor height is where the top of the screen is just below eye level when looking straight ahead, so that your eyes look slightly downward when looking at the middle of the screen. If that's not the case for you or for the friend you want to buy a gift for, a laptop stand is a great remote work gift idea.
When buying a laptop stand, make sure you or your friend have a wireless keyboard too, so you can keep your forearms and wrists in the correct ergonomic position. Also consider how easily you can adjust the laptop stand's height and whether you can fold it away easily.
Keyboard Cleaner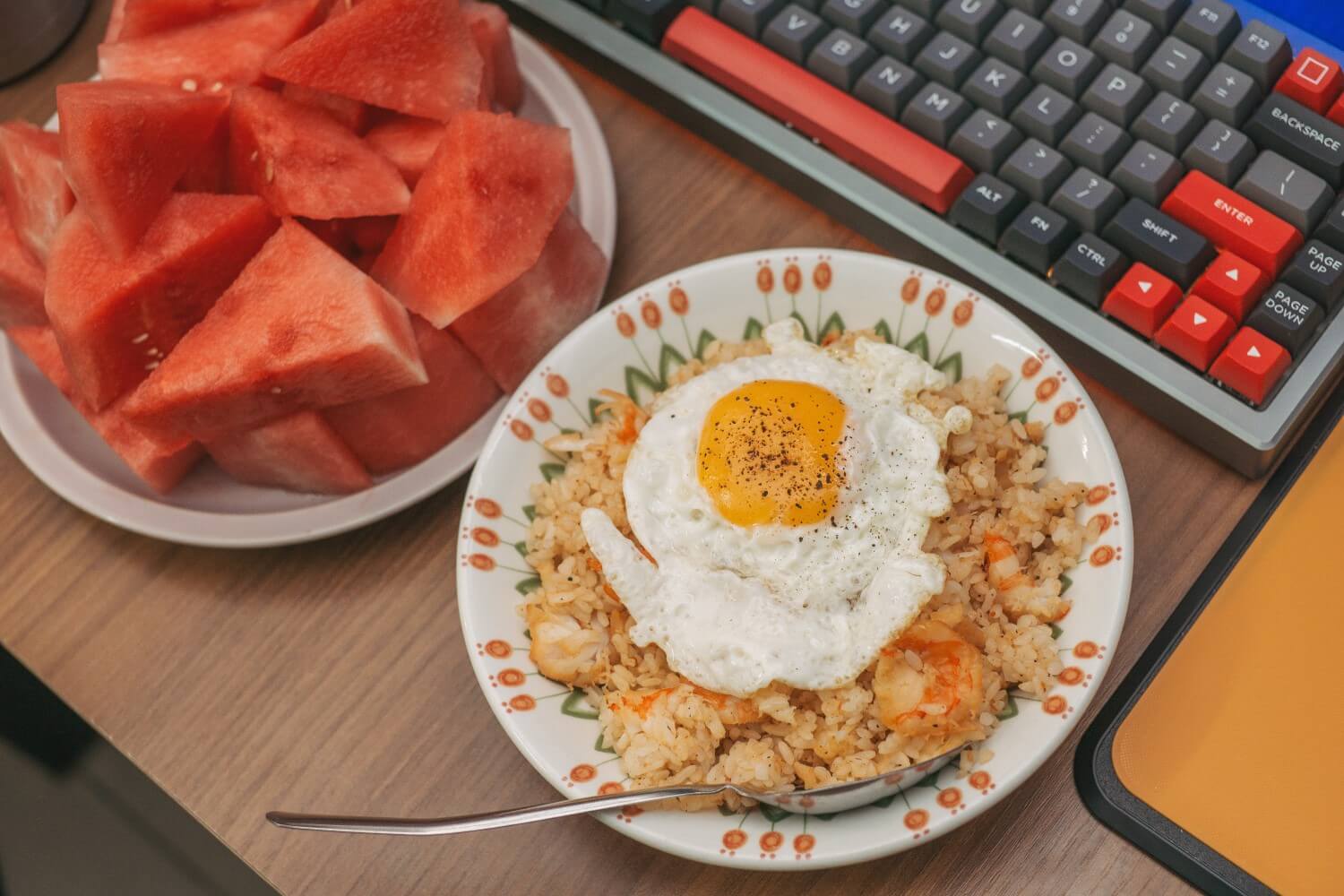 Our keyboards take in a huge amount of dust, crumbs, and dirt. But how often do we clean our keyboards? Probably not as much as they need. A keyboard cleaner can change that.
When buying a keyboard cleaner, first consider the type of keyboard you want to clean. A mechanical keyboard with long travel distance may need a more hands-on solution than a laptop keyboard. Also make sure the keyboard cleaner is easy-to-use and lightweight.
Air Purifier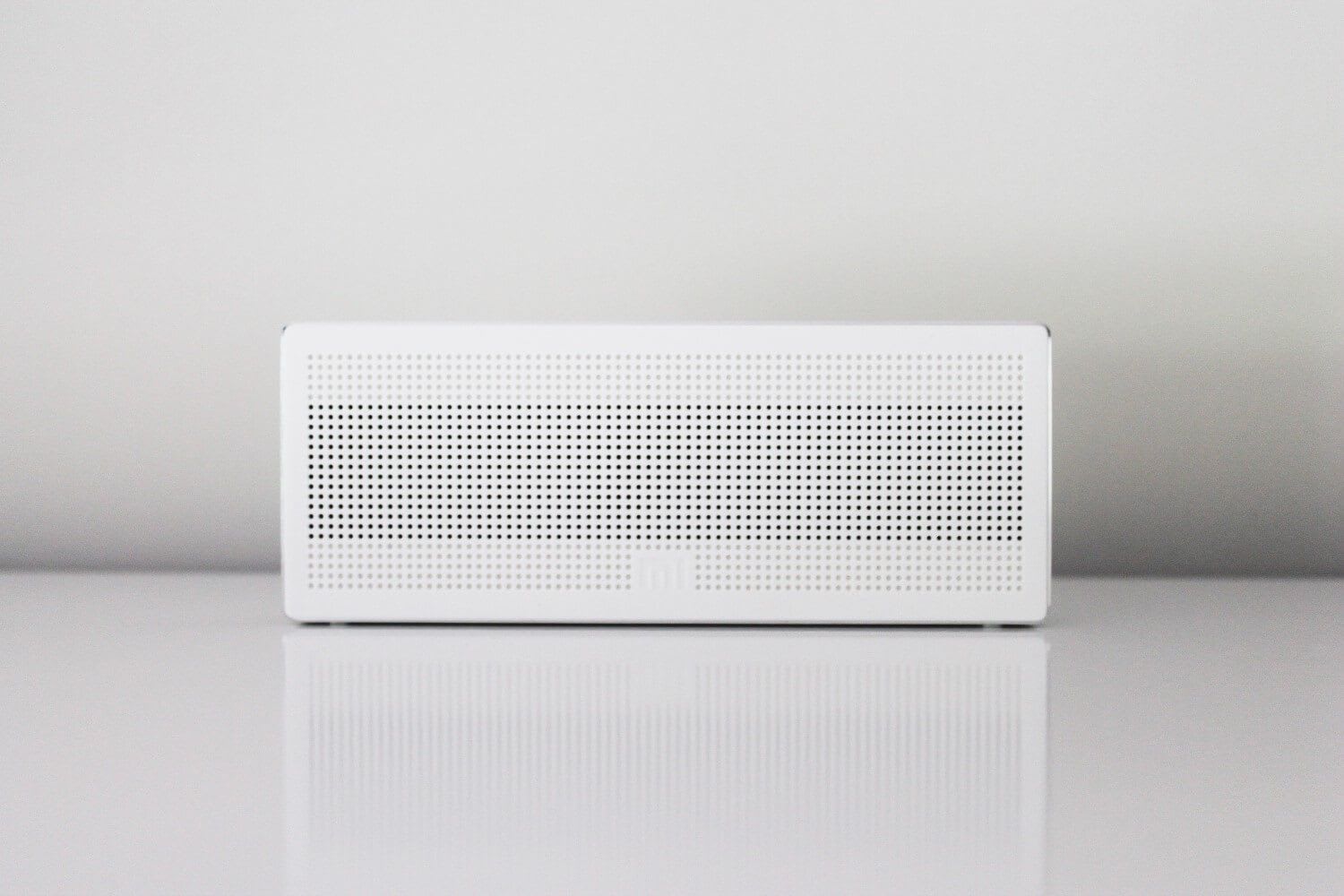 Most of us live in places that don't have the cleanest air. Smoggy cities where people smoke underneath apartment windows. An air purifier rids the air in your home office from dust, smoke, pollen, and odors.
Air purifiers come in all sizes and shapes. Consider the size of the home office you're buying it for (a larger office requires a larger purifier), make sure it's easily rechargeable, and think about the type of filter you want to use. True HEPA filters remove most particles, but carbon filters are good too.
Wrist Pad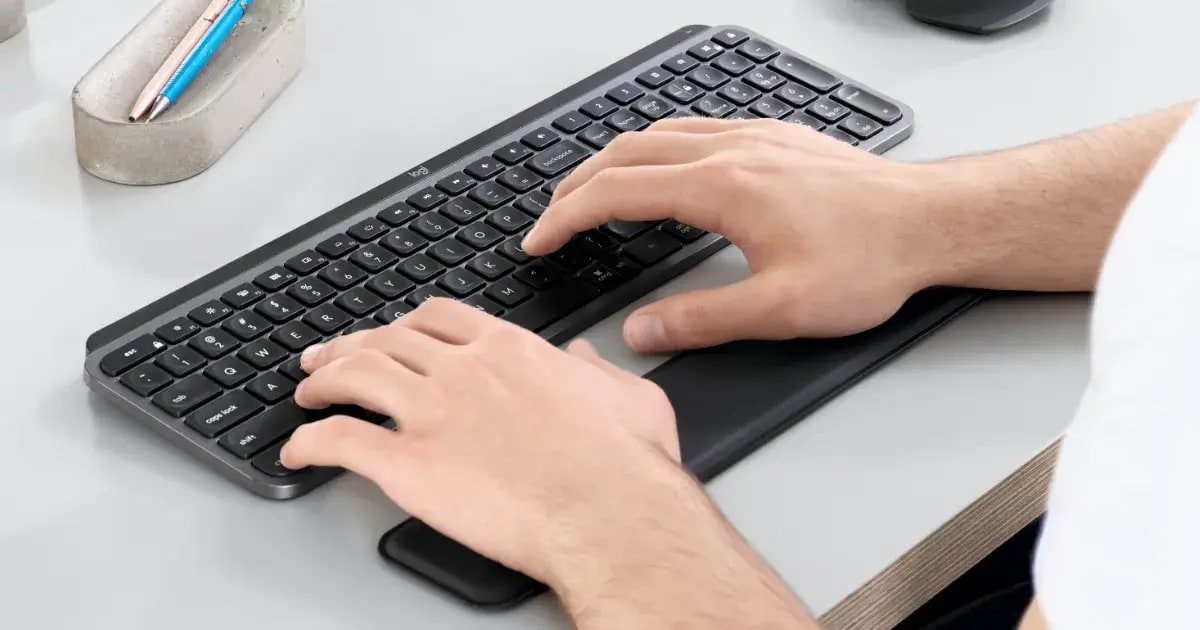 Yes, another suggestion for a more ergonomic office. You need to avoid musculoskeletal disorders at all costs! A wrist pad corrects your posture so it keeps your wrists in a neutral position and relieves the pressure on them.
When buying a wrist pad, ideally you want it to come in two pieces: one for the keyboard hand and one for the mouse hand. The type of material it's made of matters too. Gel-infused foam stays cool for longer, while pure gel wrist pads don't absorb sweat and odors as easily.
Mini-Fridge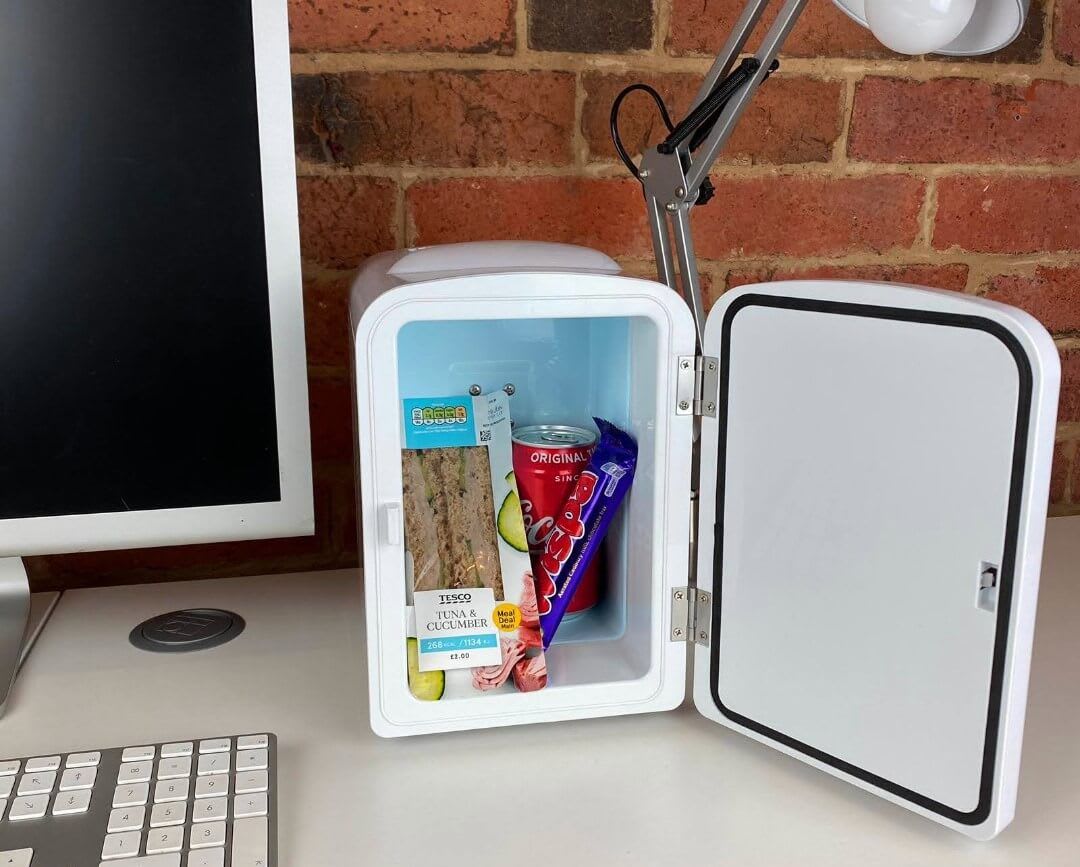 Just as it's easier to drink enough water when you have a reusable water bottle on your desk, it's easier to eat the right food when you have a mini-fridge near you. Stock your mini-fridge with healthy snacks to stay energized without leaving your desk.
Size is a big consideration when buying a mini-fridge. Some fit on your desk while others might need to find a place underneath it. Consider the type of food it will hold, what cooling system it uses (does it make noise?), and how much energy it consumes too.
Pomodoro Timer
Ahhh, Pomodoro. The famous time management technique that encourages you to alternate focused work sessions with short breaks. Most time-tracking software now has a Pomodoro timer built-in, but that's too intangible for many people. A physical Pomodoro timer that sits on your desk may be a better idea.
When buying a Pomodoro timer, think about its size, how loud its alarm can get, and how easily you can change its time. Serves as a great kitchen timer too!
Lap Desk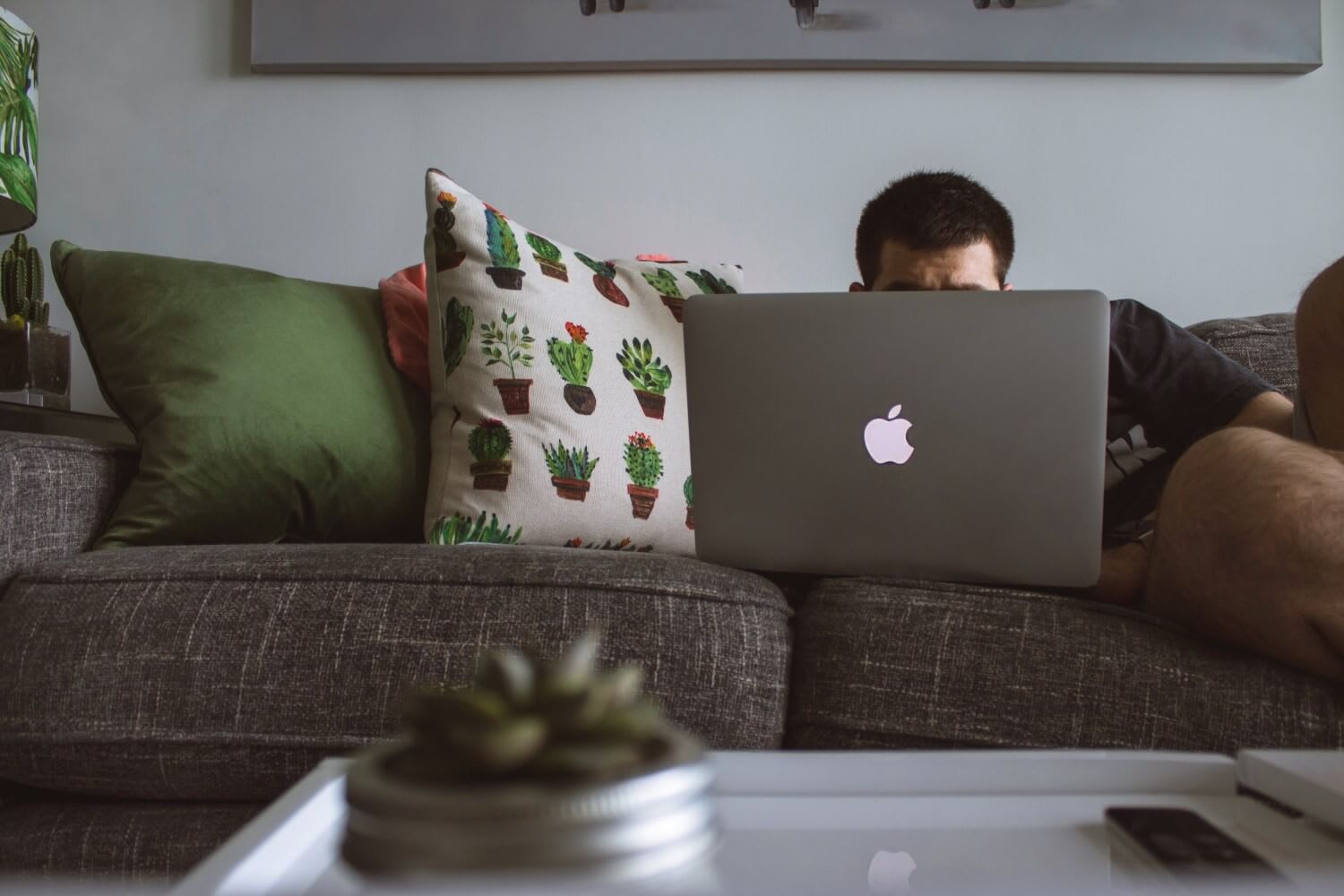 It's nice to work from a different place in the house from time to time. But instead of ruining your posture by lying like the man in the image above, you can use a lap desk to maintain an ergonomic position.
When buying a lap desk, make sure it's wider than the device you'll be using, so you have a stable platform. Also consider how heavy it is, how easily you can move it, and how comfortable it is to use.
---
Did you find a nice remote work gift? A few of these suggestions, such as the desk lamp, reusable water bottle, and journal, are stocked in the X-Team Vault. X-Teamers also receive a budget of over $2,500 a year to spend on things that energize and motivate them, which can include many of the things on the above list.
If that sounds interesting to you, and you are an experienced software engineer, create an X-Team profile and browse some of the amazing remote jobs we currently have available.