From time to time, our X-Teamers chat, share information and exchange ideas with each other.
It goes without saying that it's usually an awesome experience interacting with and learning from some of the world's best-known developers.
The good thing is, since these X-Team developers work remotely, they can participate in the interactions from anywhere in the world and will still feel as though they were sitting across the same table in a physical office.
And so the other day, there was an interesting backpacks recommendations chat going on at Slack between our X-Teamers.
Why backpacks recommendations?
Simple.
X-Teamers do travel a lot, some for business purposes and others, just to explore the great pulchritude of the world. After all, that's just one of the many benefits of working remotely, freely—you get to choose where, when and how to work.☺
Backpacks are an important tool for every traveler.
But what's even more important is choosing the right backpack—make the wrong choice, and you'd have to face the consequences throughout your trip.
What's the definition of 'right' in the backpacking community? What are the best packs out there for seamless traveling?
Well, with so many choices available, these questions could be some of the toughest for a traveler.
So, in order to save you hours of research coupled with annoying ads from third-rate pack makers, we decided to bring you those backpack recommendations that our X-Teamers made.
Here they are:
1. Minaal Carry-on 2.0
The Minaal Carry-on v2.0 is a 35-liter backpack designed for digital nomads who travel with lightweight luggage.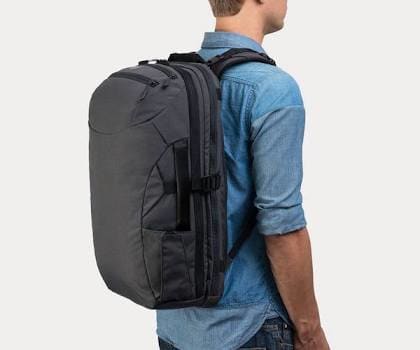 Minaal Carry-on
Despite its size, this backpack is munificently packed with lots of features, which seems to be the reason for its $300 price.
Just to have a quick go at the features, this carry-on has a rain cover, padded hip belt, five compartments, built-in 3-D packing cubes, outside pockets, etc.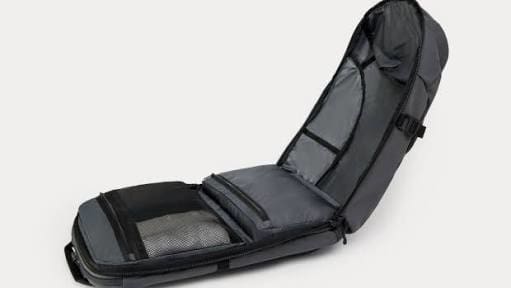 Minaal Carry-on opens wide like a suitcase
There are both a laptop sleeve and a tablet sleeve; a document sleeve with a separate passport pocket inside and a compartment for holding pens etc.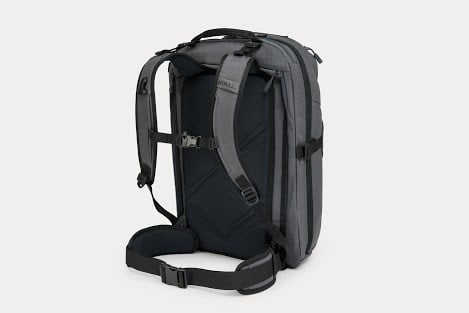 Minaal Carry-on
The straps can also be zipped away to give the pack a suitcase-style carrying option.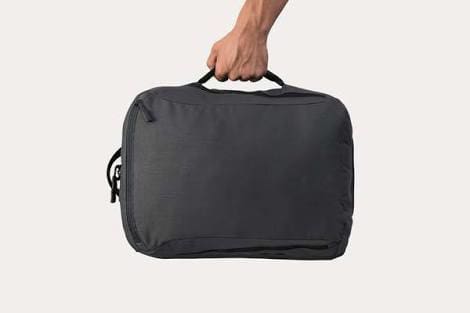 Minaal Carry-on as a Suitcase
2. Osprey Backpacks
Here, we have two Osprey backpacks recommended for you.
One is the Osprey Porter pack which is a 46-liter, carry-on sized deluxe gear pack, designed using duffel.
Osprey Porter
With structured walls and front-loading panel, Porter can be packed easily. It has a sleek look with such features as:
Separate padded laptop/tablet sleeves
Front panel padded organization pocket with lockable zippers
Shoulder harness and hip belt zip-away for checking luggage
Internal zippered organization pockets
Plus couple other interesting specs
Porter speculations
Porter goes for about $130 and also available is Porter 30 and 65.
Another is Farpoint 55 which according to Osprey is "the ally of efficient packers who like to explore the planet while going light and fast."
But basically, this is a lightweight travel backpack with 3,400-cubic-inch capacity. It's a 55-liter, 2-in-1 pack made of:
A 40-liter main body; and
A 15-liter detachable daypack which can be fastened to the outside of the main pack.
Farpoint 55
Apart from its classy design, Farpoint 55 has some really cool features which make it stands out—unisex harness with a spacer back panel and light wire suspension system, ErgoPull hip belt closure, removable sleeping pad straps, removable zip-and-clip daypack just to name a few.
Price ranges from about $127-$230 based on options selected. Farpoint is also available in 70 and 40 liters.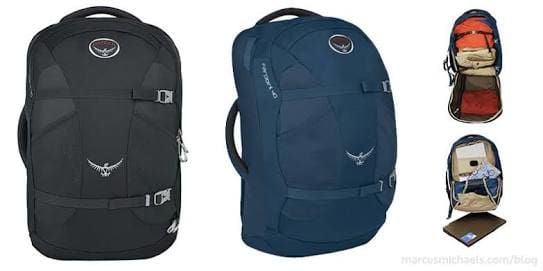 Osprey Farpoint 40
3. Timbuk2
Here's another wicked combo, Spire and Rogue, but this time from Timbuk2.
Spire is a water-resistant roll-top badass advertised as being designed exclusively for Apple's MacBook Pro and iPad, even though it can be put to some other backpacking uses, in my opinion.
For instance, I feel this backpack would make a great bike commuting bag since it has external bike lock holder.
Spire has an incognito back zip, great for easy access, amongst other great features.
Spire's price is somewhere around $99 on Timbuk2's website, but I also noticed that the guys over at eBags are giving it out at a discount price of $79.99. Not sure how long that's gonna last though.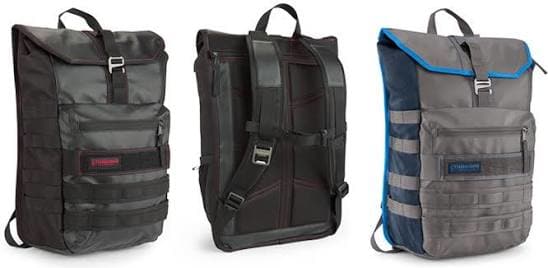 Timbuk2 Spire
On the other hand, Rogue is a voguish backpack styled after a military look.
Its Velcro fold-over cover qualifies it for a messenger bag, while its externally-attached straps make it easy to customize.
Rogue goes for around $79 which I think is kind of cool for a pack that can be used for pretty much anything.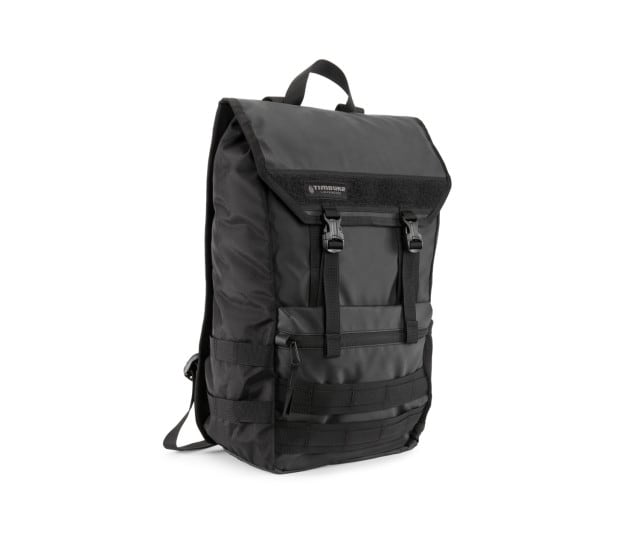 Timbuk2 Rogue
BTW, if you're on a tight budget and need more options, you can check out Cabin Max Metz which goes for £25…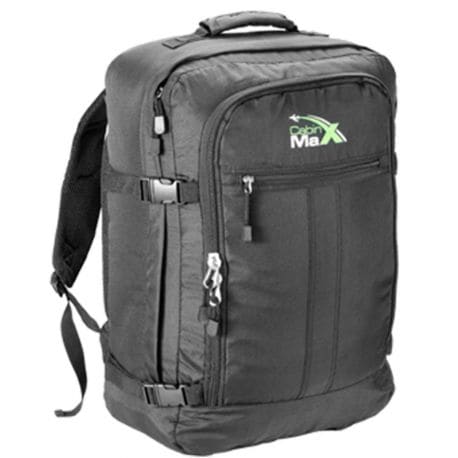 Cabin Max Metz
Or eBags TLS Mother Lode Junior for $89.99…
eBags TLSMoother Lode Convertible
Or any of JanSport backpacks which typically cost between $30 and $90, though most of their packs seem to be designed for students.
JanSport backpack
4. Tom Bihn Aeronaut
Aeronaut is a suitcase-styled travel bag which can easily be converted to a backpack with its zip-away backpack straps.
It comes with 3 packing cubes and a minimalist bag for organization.
Historically, the downside to most duffel bags is their lack of compartmentalization. But Tom Bihn has fixed that quite successfully with the Aeronaut—the main body of the bag is divided into 3 compartments using two zippered dividers.
You can go with Aeronaut 45 ($280) which is designed to qualify as a maximum-size airline carry-on bag.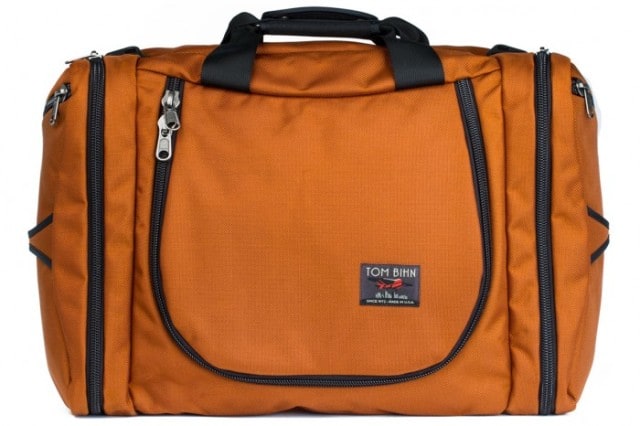 Aeronaut backpack
But its little brother, Aeronaut 30 ($270), is also available and is great for intra-European flights or über-minimalist packers.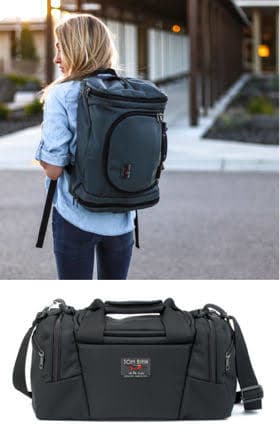 Aeronaut backpack
5. Regular Laptop Backpacks
There are some regular laptop backpacks that can be durable and very useful.
For example, the ASUS ROG Nomad backpack, though probably not as practical as some of those above, can definitely be more than just a "gaming" gimmick which is what it looks like at first sight.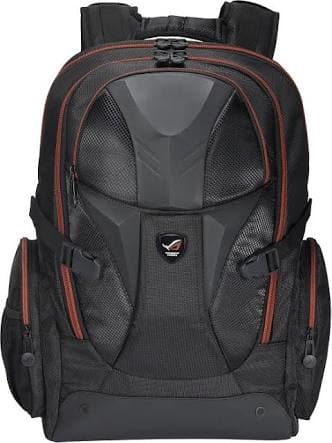 ASUS ROG Nomad
It can carry heavy loads such as a 17″ monster notebook.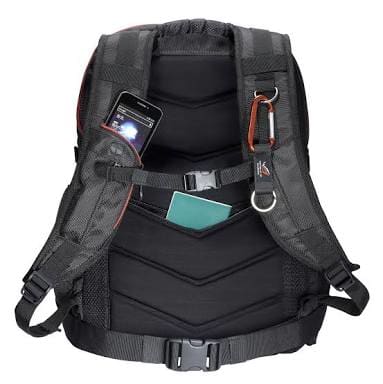 ASUS ROG Nomad
Conclusion
Choosing a backpack will depend largely on your personal preference, your purpose and a bit of common sense.
But as a general rule of thumb, always think comfort, quality and awesomeness.
We hope the above recommendations will help give you a head-start on what to choose.
P.S: A special thanks to all the X-Teamers (you know yourselves) who contributed to this. It's been awesome, really. Looking forward to more!
P.P.S: If you think there's a really cool backpack that wasn't entered above, feel free to continue the conversation by dropping your recommendations in the comment section below. Cheers!