Several months ago, on a random travel website, I noticed a link that caught my attention. I can't quite recall what the title was, but it was something like "10 Pictures to Make You Want to Visit Namibia."
I saw the pictures in the article and something clicked inside of me. I didn't quite know why, but the article made me really want to visit Namibia.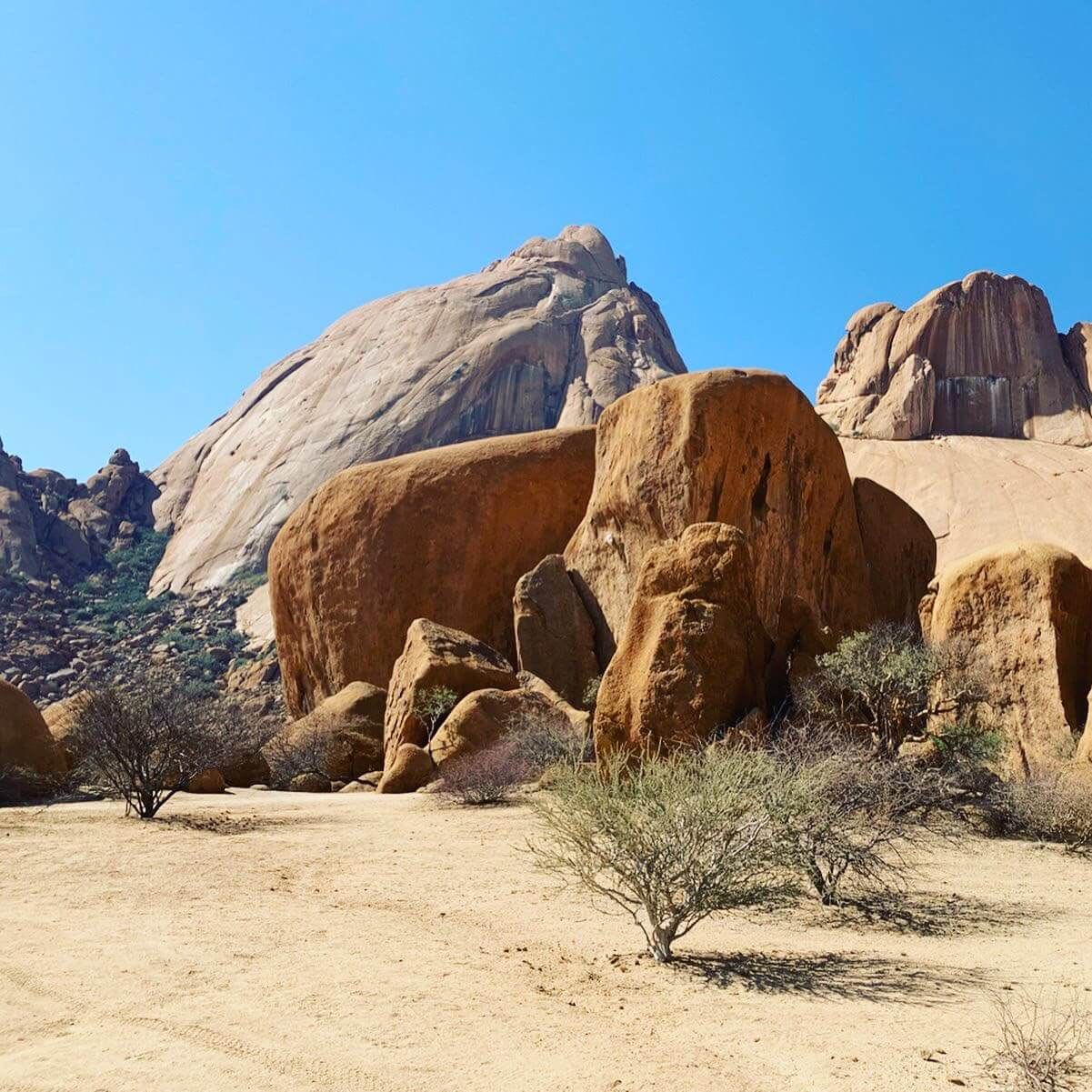 I'm a digital developer nomad, which means that I travel the world while working remotely as a developer. And here's a little secret: I don't prepare all that much for my travels. Recently, I went on two road trips in Chile and Peru and they were pretty much planned on the fly, with bookings the same day. This being said, despite my lack of planning, most of my trips turn out to be really amazing experiences.
Of course, as a remote developer, one of the main requirements for me traveling to a country is Internet, which should preferably be reliable, cheap, and fast. It's the first and main thing that I investigate before going anywhere. Sadly, things didn't look good when I checked the 3G coverage map of Namibia. Coverage seemed spotty at best. But I really wanted to visit the country.
So I did what I usually don't do. I planned. I read tons of articles and watched lots of videos. When I finally visited Namibia, I noticed that many articles miss small things that I noticed about Namibia. So here are a few of the things I noticed while going on a road trip in Namibia.
Internet is Okay
Internet wasn't as bad as I thought it'd be. I had wifi in every hotel that I stayed in, even in the one that was in the middle of the desert (although only in the common area there, not in my room).
Mobile connection was also much better than I'd expected. It worked great on most roads, national parks, and sometimes even when we were far away from cities and villages. I was online every day for a few hours at the very least, and could even do some online work. My data provider was MTC, which has the biggest coverage in the country.
Data Plans
Here's a tip for you: don't buy data plans at the airport. They're much more expensive than those that you can buy in the cities. Buy your data in Windhoek, the country's capital. Many places sell data plans there and they're way cheaper.
Abundance of Supermarkets
There's no real need to buy a lot of supplies to take with you. There are many Spar supermarkets around the country. The only reason when you might want to stock up on supplies is if you want to stay in the desert for a long time.
The same holds for gas stations and ATMs. There are many gas stations and ATMs scattered throughout the country, so there's no real need to take out a lot of cash or worry about fuel.
Don't Drive After Sunset
I want to stress this one. I'd read about this before traveling to Namibia, but I only realized the importance of this when I was there. Especially to the North of Windhoek, wildlife is everywhere. Giraffes, kudus, porcupines, and other animals cross the roads whenever and wherever they want. This makes driving after sunset quite dangerous.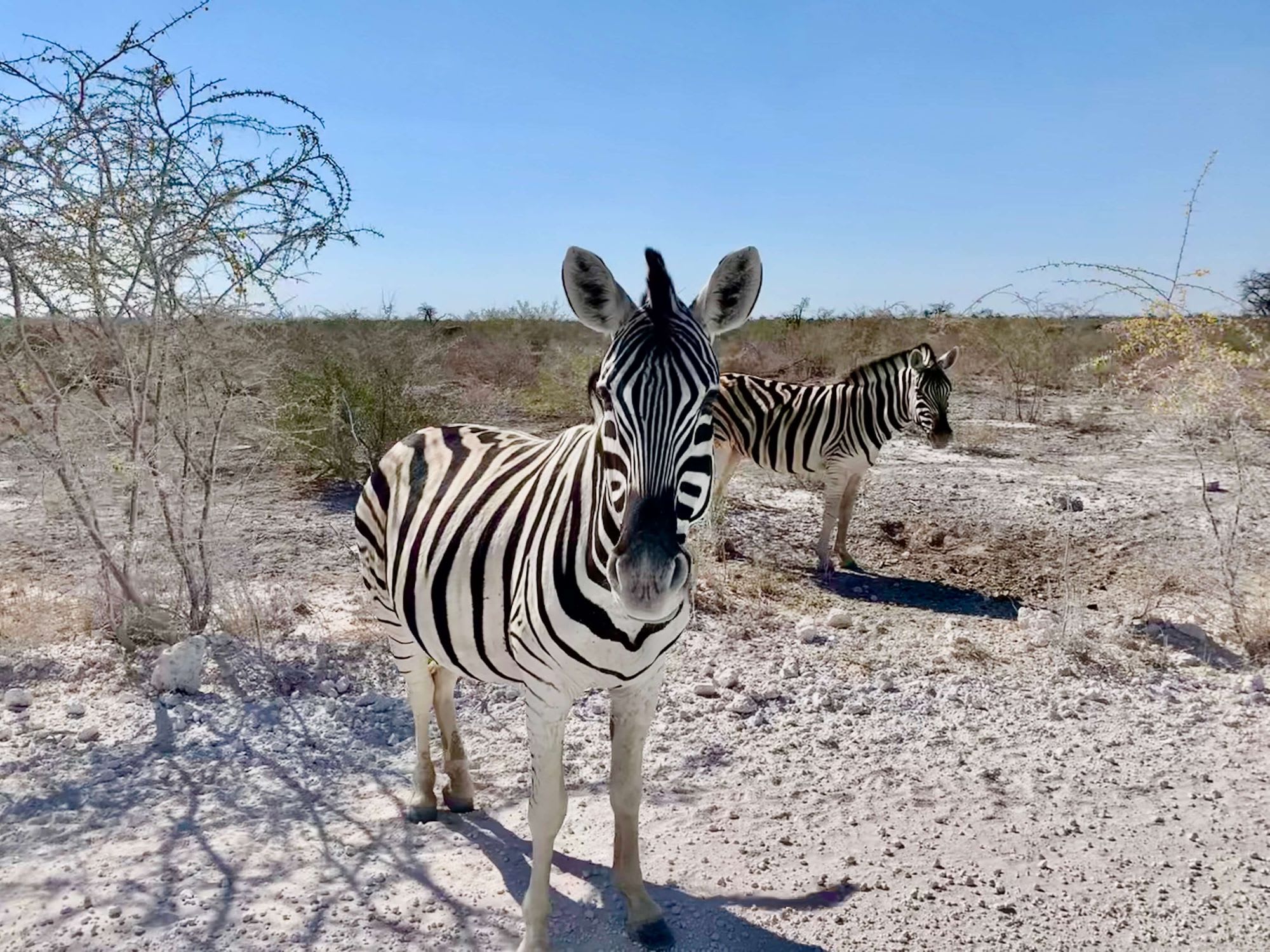 Of course, we made the mistake of driving after sunset and got in a car accident on our first day, twenty kilometers before we'd have arrived at our hotel (after 400 kilometers of driving). Our car was replaced by the renting company the next day, but it still wasn't ideal.
Don't Drive on the Sand (without experience)
Unless you really know how to drive on sand, don't drive on the sand. The sand in Namibia is soft and dry. If you don't know how to drive on it, it'll likely ruin your day 😀.
Most people break this rule around the Namib Naukluft Park, a hyper-arid national park with lots of sand dunes. There are three parking lots there: the first lot for people without a 4x4, who don't want to drive on the sand (also where you hop on the shuttle), and the second and third lots for people with a 4x4 car and the shuttles.
It's a five-kilometer drive to Deadvlei and a bit more to Sossusvlei, which doesn't seem very far. That's why many people decide to drive the distance. So you'll see a lot of cars by the road that got stuck in the sand, with shuttle drivers trying to help them out to keep the park clean and safe.
Take the shuttle 😄.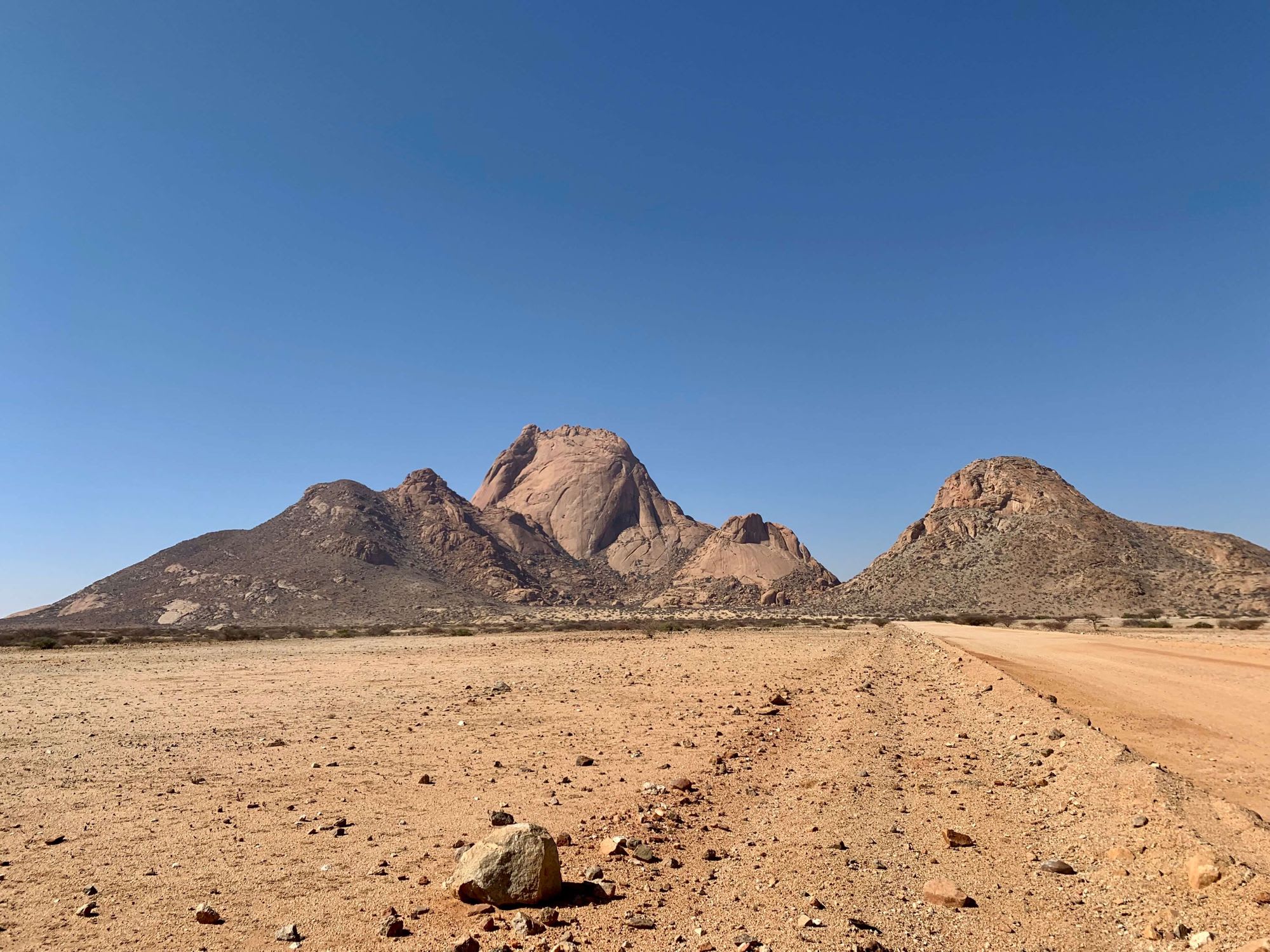 Hiking the Dune
It's really difficult hiking dunes. It might look easy and enjoyable, but it's not really. Particularly if you haven't prepared properly. For our first dune, we totally underestimated how hard it'd be. We didn't have enough water and we were wearing shoes (it's much easier barefoot).
We didn't make the same mistake for our second dune. Something about a donkey and a stone. Also, dunes in the park actually look cooler from the bottom 😀.
Don't Choose a Pickup Car
If you don't have a lot of gear with you and you don't plan to sleep in a tent on the roof of your car (which is quite the thing in Namibia), don't choose a pickup as your rental car.
Reason being that everything will be dusty very quickly. Keeping everything sealed becomes an annoying necessity with a pickup car. We got a pickup as our replacement car after our accident, so we learned this the hard way.
People Are Wonderful
Namibians are really nice people. Everywhere we stayed, we received a lot of tips and ideas. One time, we even changed our plans to change our original plan and go swim in the Namibian Dead Sea instead, something that was a local gem and that we wouldn't have found out about on Google.
For road trips, it's not a bad idea to message your hosts beforehand and ask what they think are good things to do around their area. Tell them about your plans. Either they'll agree with your plans and you proceed as planned or they'll suggest something even better.
A Tasty Dinner
I wouldn't have thought that one of the (many) highlights of my trip would wait for me in my lodge, after a great day full of activities.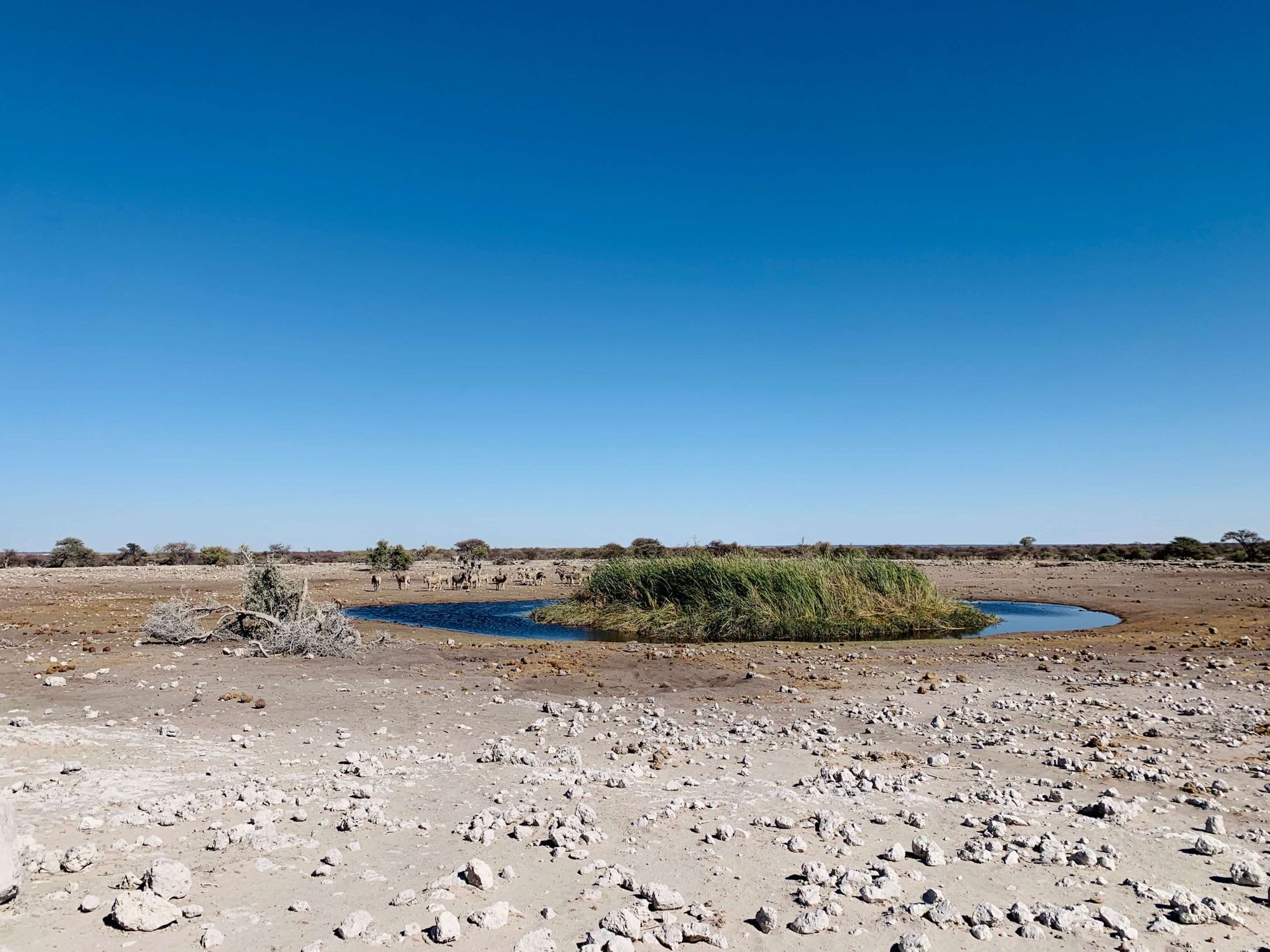 Hosts in Namibia frequently give their guests a few options to choose from for dinner. On one of our last days, we decided to eat something that's quite unusual in any other country but Namibia - Braai packs - meat with spices, salad, and bread, with firewood and everything else you need to cook it.
It was an excellent choice. We started the fire on sunset, cooked some game meat, saw oryxes chase around one another, and drank great wine from our host's neighbor. It was one of the tastiest dinners of our trip - and something I'll definitely remember.
---
I highly recommend visiting Namibia. It has breathtaking views, a huge diversity of wildlife, really nice people, great food for meat lovers, and empty roads.
I hope the pics you've seen throughout this article have inspired you to visit Namibia as well, so you'll eventually have your own pics of this beautiful country as well 😊. If you have any questions about Namibia, let me know in the comments below. I'll be happy to answer.