Costa Rica is a small country in Central America known for its 'Pura Vida' lifestyle, its incredible wildlife and natural wonders, for the fact that it hasn't had an army since 1948, and because it's always been considered one of the happiest countries in the world.
Some stats: around 30% of the land in Costa Rica is protected, 5% of the world's biodiversity can be found here, almost 90% of its electricity comes from renewable sources, recreational hunting is totally illegal and, on top of that, the country wants to become carbon neutral by 2021. These are just some of the reasons why Costa Rica is the perfect place for people who love being in the wild. From coast to coast, North to South, Mother Nature can be experienced like very few other places in the world.
This May, as part of X-Team's X-Outpost initiative, we were lucky enough to spend two weeks in this beautiful country. We wanted to see everything the country had to offer, which is why we decided to spend one week in the mountains and volcanoes, and one week at the beach.
The Adventure Capital
La Fortuna is a small, magical town located in the North of the country. It is a place that has achieved a perfect balance between tourism and the local lifestyle. It's surrounded by mountains, volcanoes, lakes, waterfalls, and rivers. Known as the adventure capital of the country, you can easily spend two weeks here, doing different things every day.
Our week was intense! There wasn't a single day we didn't do anything. From driving around on ATV's to speeding down a mountain on a zip line, from mountain biking up a hill, searching for the perfect view of Arenal Lake, to watching sloths being lazy, from hikes to find towering waterfalls to swinging from a rope into a river, from early morning runs to relaxing hot springs, we just didn't stop.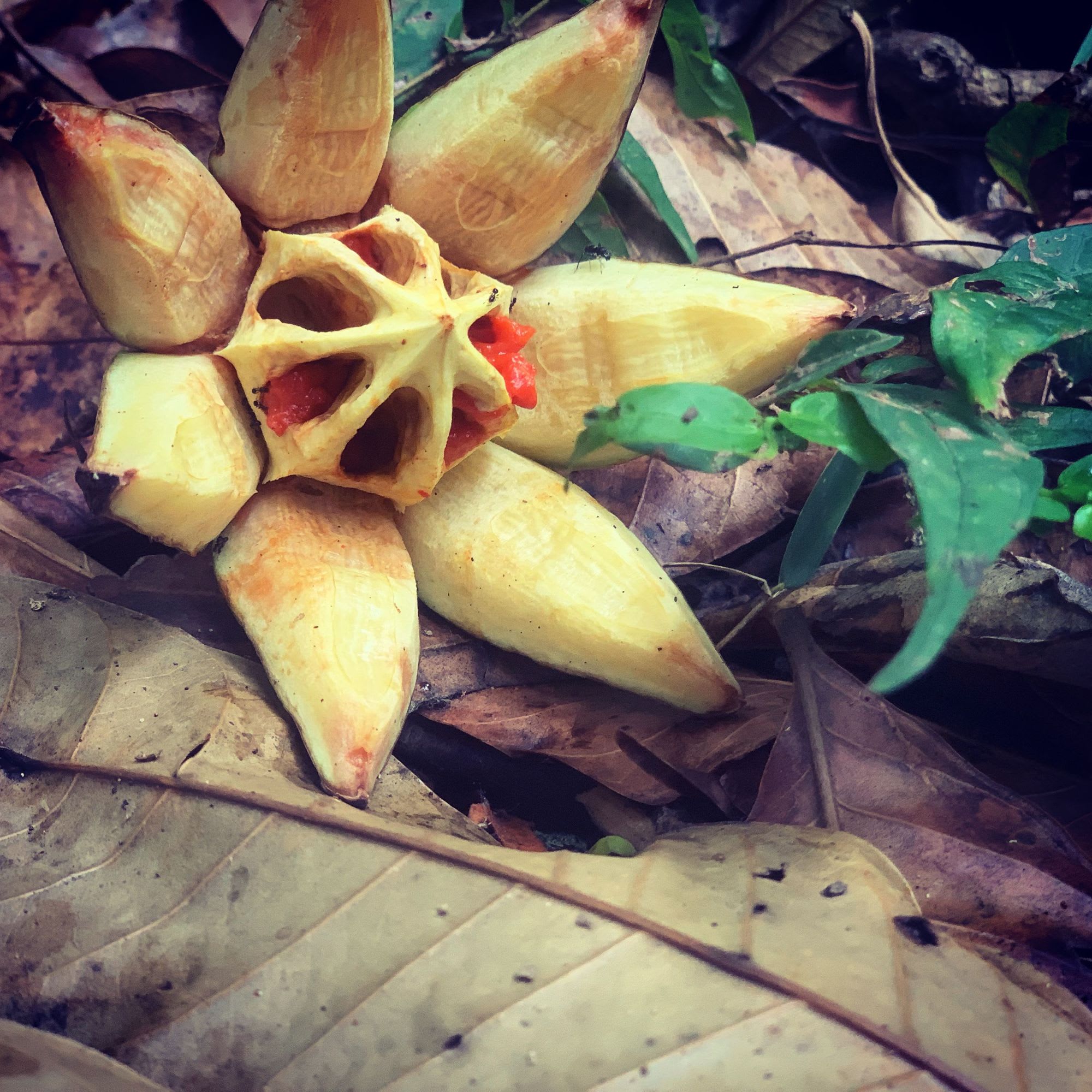 The Epic Weekend
When the first weekend arrived, it was time to go Epic. We had a full Saturday ahead of us. We spent the morning canyoning across waterfalls, zipping down on guided rappels and hiking through the rainforest. Our hearts were really pumping hard when we reached the highest rappel, going down a 60 meters high waterfall with your back towards the ground was definitely a challenge for most of us.
After having one of the bests meals on the trip, we headed to our next activity: white water rafting. For most of us, it was the first time doing this kind of activity, but it turned out to be one of the highlights of the trip. Going down Sarapiquí river on a raft with your colleagues, having to really work as a coordinated team to avoid capsizing and falling into the river, was such an amazing and bonding experience. Definitely an experience that I am sure most of us would like to repeat in the future.
The Lie Down Week
On Sunday, we moved to our next destination: Guanacaste. Don't get me wrong when I say it was a "lie down week", because we still managed to do a lot of things. This time, however, we mixed it with more relaxed afternoons and dinners.
Guanacaste is the driest part of the country, located in the Pacific North. It's well known for its beautiful beaches, stunning sunsets and relaxed vibe. We spent the week on a small beach called Ocotal, near some of the most interesting spots in the province.

Here we got the chance to play football at the beach, visit one of the most beautiful national parks in the country (called 'Rincon de la Vieja'), and go to another stunning waterfall with some small cliff jumps included. Some of us went scuba diving and some went snorkeling. And we had some really amazing team dinners. Even on our last day, on the way back to San Jose (Costa Rica's capital), we went to another national park, home to some really cool caves.
Final thoughts
Thinking back, it#s incredible to realize everything that we were able to do what we did, while at the same time continue being productive and engaged with our clients. We organized our days in such a way that we all found the right balance between work and activities. Internet was always available, wherever we were, whether at the places we were staying at, at the co-work spaces we found, or in fancy cafes 😎.
Traveling and working is possible, even in places that are wild and rural, like the ones we visited in Costa Rica. Having the chance to enjoy such closeness with Mother Nature and at the same time being able to continue working is an experience that will remain in our memories forever.
---
Curious to read the stories of the other X-Outposts we organized in 2019? Here they are: