Legends are made, not born. During Season 9: NEXTLVL, we crowned nine X-Teamers who accomplished legendary feats in various categories: chess, Fall Guys, typing, trivia, Valorant, performing, the Arena, poker, and a unique crown for a Watchmen Legend at the X-Summit in Brazil.
The biggest prize for becoming an X-Team Legend? A paid-for trip to a gigantic Legends Palace in Jundiaí, São Paulo, Brazil for three days of relaxation, fun, and games. I was the Arena Legend. Here's how the trip went.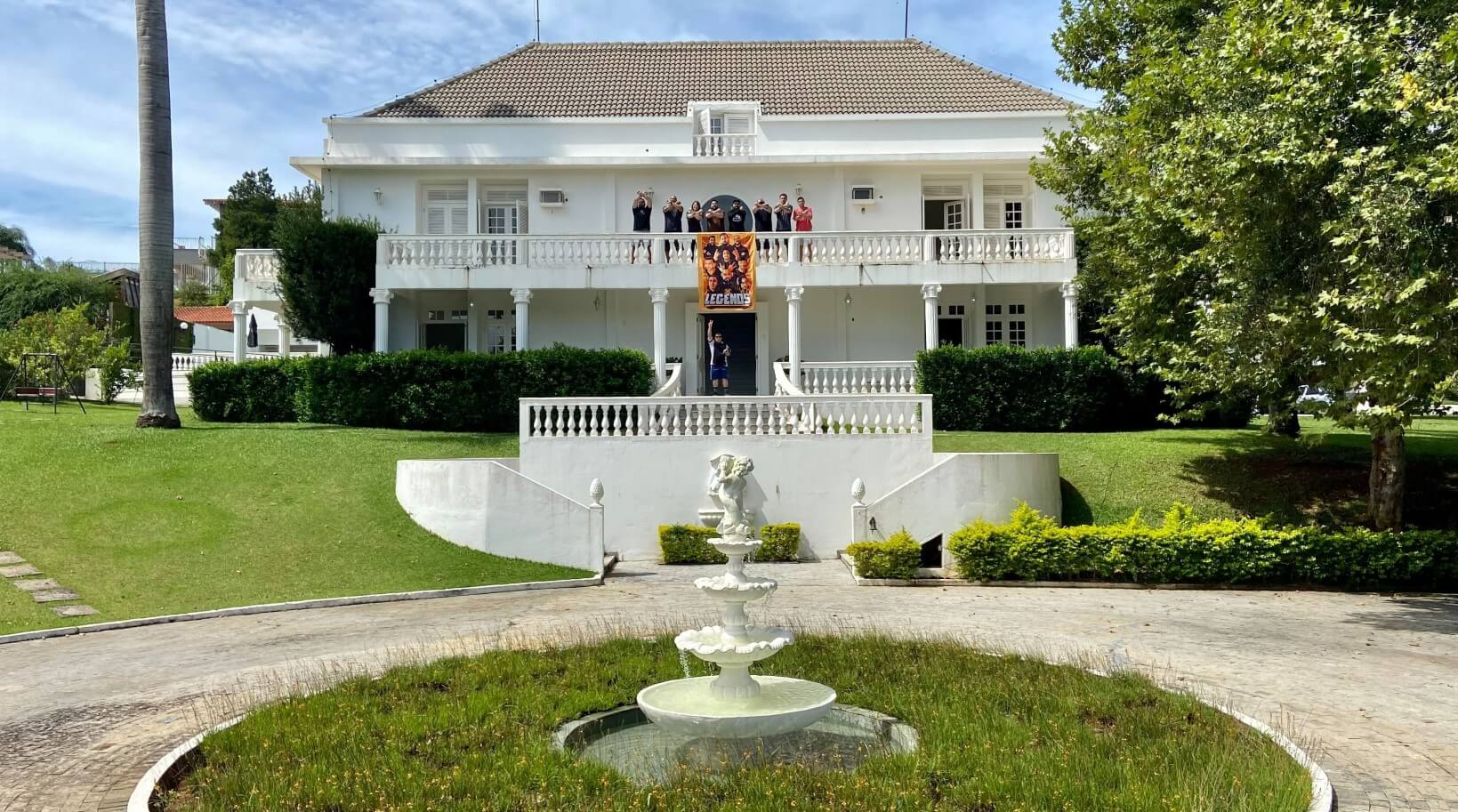 The Legends Palace
When we arrived at the palace, a huge flag with all our faces hung right above its entrance. The first thing we did was explore the building. Everyone's eyes were drawn to the luxurious staircase that occupied the middle of the lobby. To one side of the lobby was a dining room, to the other a living room with many couches for late-night talks.
In the back of the building was a large kitchen that served as our hydration station. Then, up the staircase in the lobby, there were a number of rooms and another staircase in the back that led to the second set of rooms. On each of our beds, we found a Legends towel folded in such a way it showed our respective faces. With it, a little note with our name and a QR code with a personalized video message welcoming us. Awesome.
In the backyard were a big pool, an amazing BBQ area, a sand volleyball court, a trampoline, a hot tub, a sauna, and a game room with a billiards table and more. The palace also had friendly staff who ensured everything ran smoothly while we were there. It wasn't hard to make ourselves at home!
The First Day
On the first day, we headed straight to the pool. We played beach volleyball and managed to fit seven people in the hot tub. Arthur Andrade, the excellent host of our X-Team em Português YouTube channel and our Watchman Legend, turned out to be a master chef who prepared a mouth-watering BBQ for us. We also had our personal cocktail maker/shaker Jonathan Leandro Nascimento who made us some delicious drinks.
We talked and joked and got to know each other. That night, we had an unexpected and slightly unwelcome visit from an eight-legged tourist who was spotted by three arachnophobes. They sent out a brave carioca with a sandal to deal with it. It became the inside joke for the entire weekend.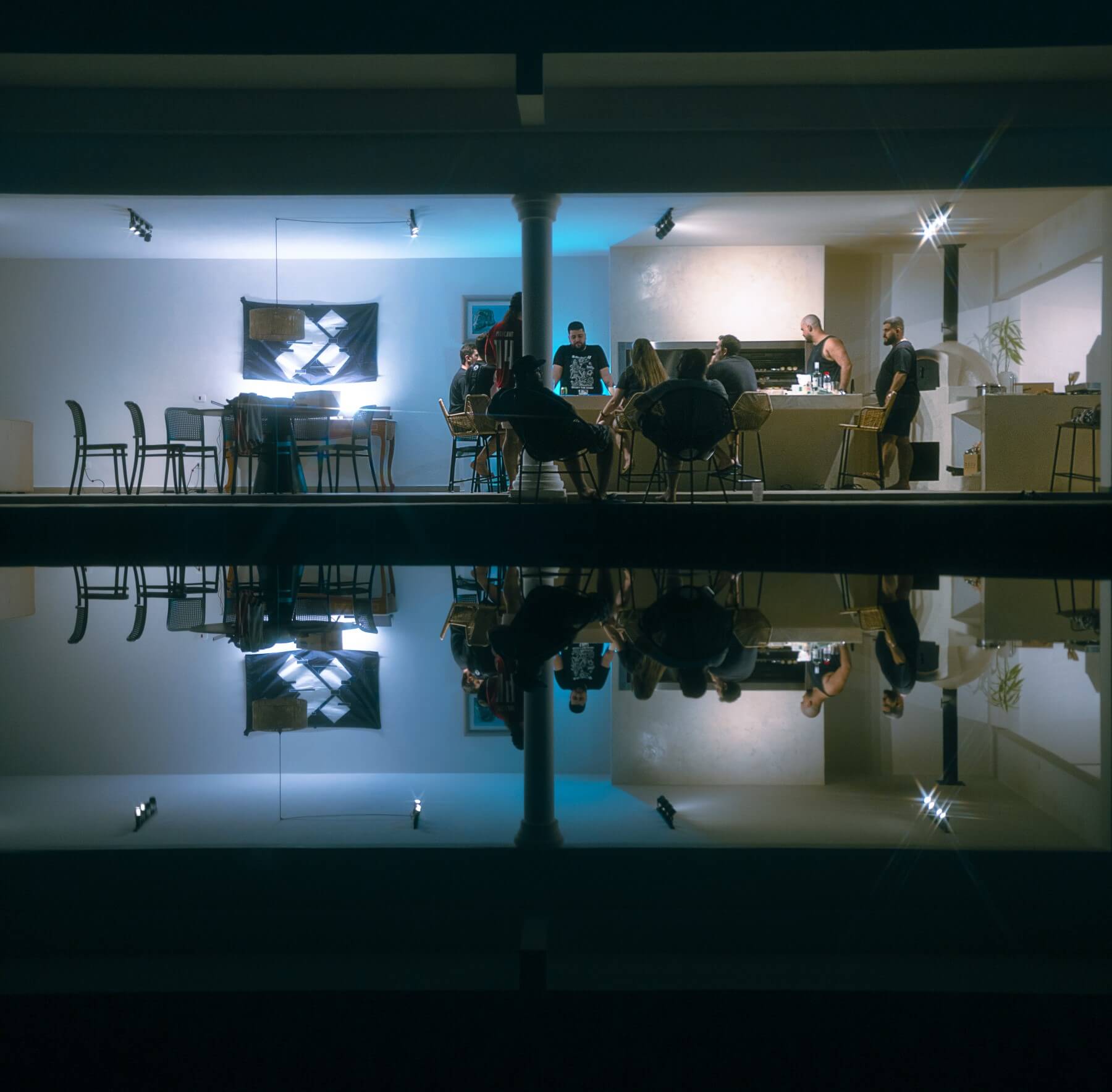 The Second Day
On the second day, we woke up to a set breakfast table and got some coffee into our systems. Henrique Paula, the organizer of this Legends trip, and indeed all X-Outpost trips this year, had prepared a puzzle race. The fastest puzzler would win a wireless Logitech mouse. I love puzzles. I couldn't stop myself and won the race before any of the other Legends 😀.
The rest of the day, we filmed some videos for X-Team, played Dark Stories and some card games, and hung out some more in the pool and the hot tub.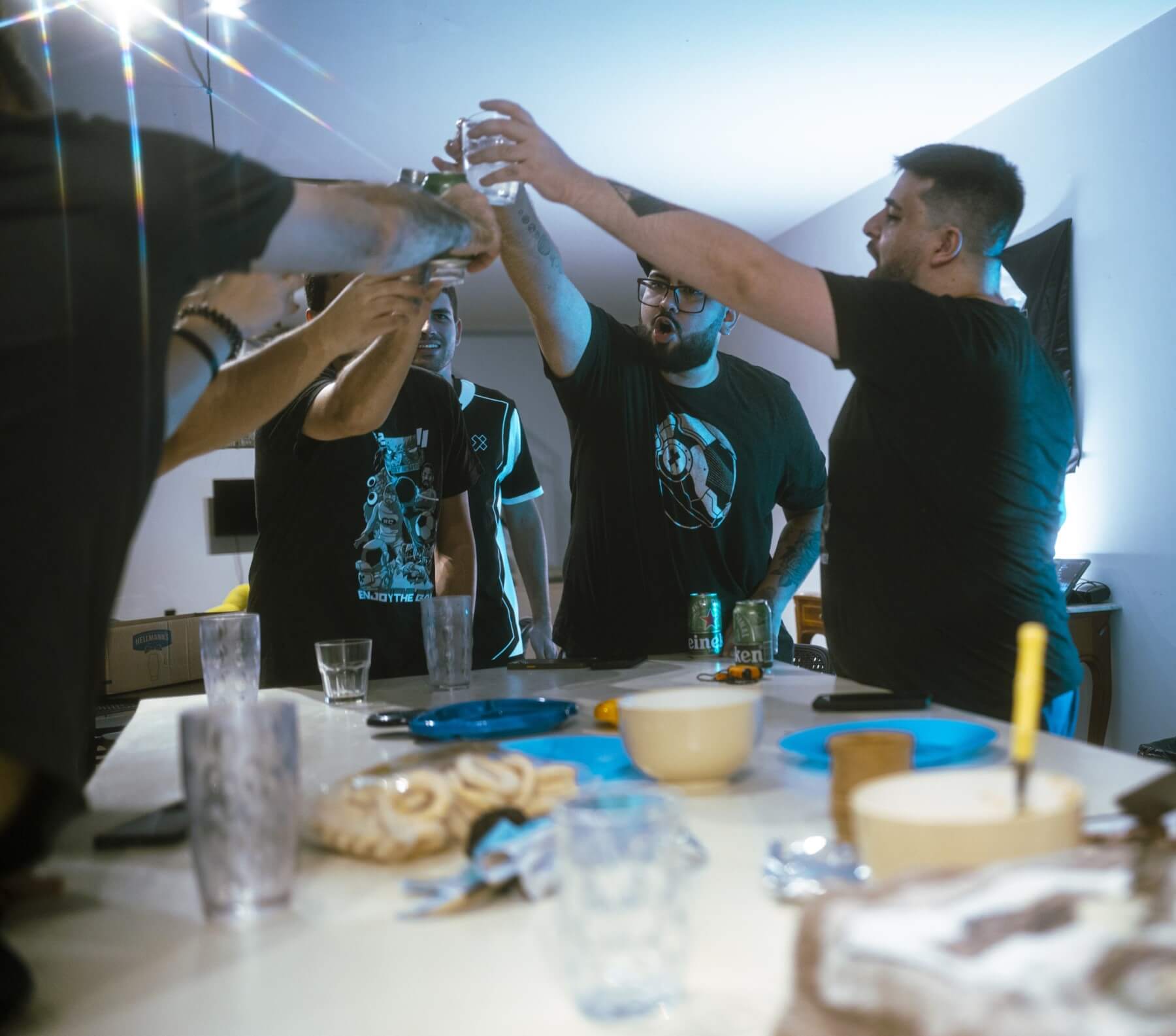 The Final Day
On the third and final day, we decided to end the trip with a bang and played paintball. We had a blast running around, dodging bullets, and trying to take down our opponents. Although we left with a few bruises, it was well worth it for the fun we had. When we returned back to the Palace, our videographer Renato had made some homemade pizza that left us wanting more.
It was a memorable experience. We didn't just have fun; we built strong friendships. We got to know each other better, which made us appreciate each other more. It's amazing how quickly you can bond with people in such a short time.
Yes, we won the Legends competition and a trip to the Palace and a few other goods, but really the biggest prize was the memories and new friendships we created during those three days we spent together. You can bet I'll be competing in Legends 2023.