Morten Barklund is a full-stack engineer at X-Team and an avid long-distance runner. He wrote his name in the X-Team history books by running an astonishing 52.54 kilometers for House Corgi during our Season 8 running event. In this interview, we talk about his passion for running, what it's like running in New York City, and what gear he uses for his runs.
What do you like about long-distance running?
It makes me feel good about myself. I feel a combination of achievement, personal empowerment, and betterment when I'm able to train and become better over time. I also love listening to audiobooks while running; it takes my mind off the repetitiveness and brings me to new worlds.
I've always looked at ultrarunning as the ultimate goal. I find being able to keep going so much more impressive than running faster. I look in awe at any crazy record about athletes enduring more and more strain on their bodies. They just keep going. I want to get to that same place.
Tell me about your running history. How did you get into running?
I ran quite a bit around 2012, when I was in my best shape ever. I never thought I'd achieve similar levels again. While I've kept running since then, I ran casually, whenever I had some spare energy here and there.
But around spring 2019, I started being more serious about it. In August 2019, I ran 25 kilometers, which was the first time I ran anything longer than half a marathon. It was a 5x5 km relay race which I did all by myself. It was pretty epic. But I was truly busted after that because I hadn't thought about refueling at all. So I was shaking, felt cold, etc.
In May 2020, I took my efforts to another level by getting a professional training plan and dedicating even more time and effort to running. There wasn't much else to do anyway at the time.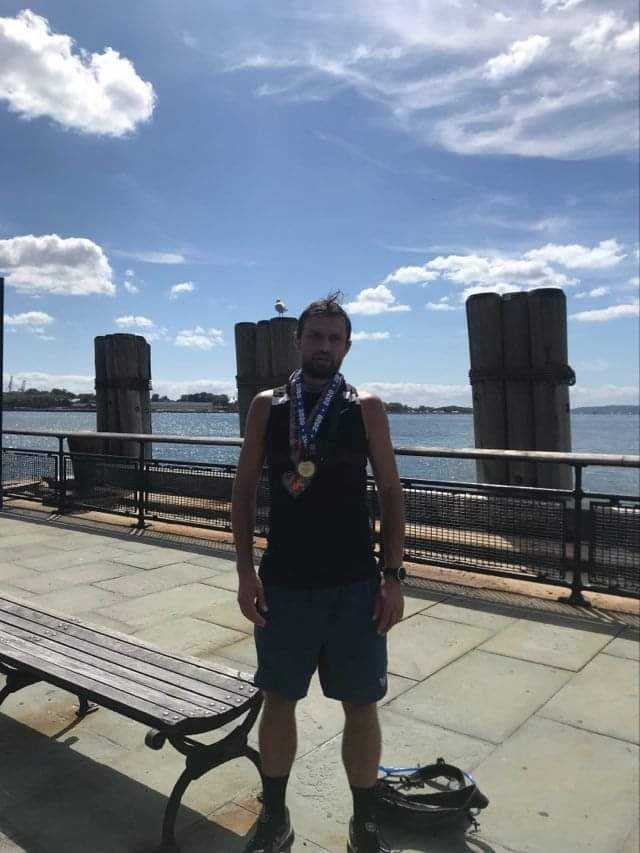 Tell me about your epic 52 km run for House Corgi. How did you feel during and after the run?
I knew I was going for a long run on the day, but I hadn't actually planned any particular distance. I just went out there and took it really easy. It was probably the first time that I went for a walk/run strategy, where I reduced my speed to a brisk walk whenever there was the slightest incline or tricky terrain. And then I just kept going.
Passing 40 km, I realized I might as well go for a personal record by going beyond 51.5 km. I briefly considered going for 60 km, but it was starting to get dark and I didn't have the proper clothing for it. When I made it home after 52.5 km, I was pretty happy that I called it when I did, as I was completely busted in my joints and feet.
However, due to not really stressing my muscles all that much (by taking it slowly and even walking), I was able to run the very next day and keep up with my regular running schedule.
An incredible achievement! Do you have a favorite running distance?
I used to say that it was the half marathon, as I really enjoyed it as both an endurance challenge and an impressive feat to complete. I've run at least twenty competitive races at this distance and enjoyed all of them.
Since this distance is now just a regular long run in my schedule, it's less impressive for me. I still enjoy the distance and want to run it faster, but it's also a tough one as it's very draining. I struggle to find the right pace and keep it throughout.
I think I prefer the 10 km now. It has a good balance between power and endurance, and I can keep a hard pace much more easily. I'm also better able to stretch my energy reserves properly.
You live in NYC. What's it like running there?
Surprisingly underwhelming. For one, there's not a lot of variety in running locations in Manhattan. There are really only three locations: East River (from Battery Park to 40th), Hudson River (from Battery Park all the way to the north tip) and Central Park. All of them are pretty crowded and suffer from various roadworks and closures all the time. They're awesome locations for sure, but they do become tedious over time.
Under normal circumstances, there are a lot of communities to join and network with, but much of that has been shut down in the past year and is only now starting to open back up. So I've almost exclusively been running by myself.
Another complication is the weather. Coming from Northern Europe, I'm used to warm winters and chill summers (thanks Gulf Stream!), but the temperatures are a lot more extreme over here. Winters are freezing to the point where you can hardly breathe and summers are way too hot and humid. I've learned to deal with both by now, but it's still quite the range of temperature.
What gear do you run with?
Uh, a lot! I have three active pairs of shoes, two for the road (Hoka One One Rincon and Asics Gel Nimbus) and one for the trails (Brooks Cascadia). I have five T-shirts and two sleeveless tees of various brands. I have five pairs of shorts, but my favorite is probably the Korsa Pack Leader 7". On top of that, I have various cold-weather gear, socks, running buffs, etc.
On the gadget side, I have a Garmin Vivoactive 3, but it's pretty busted by now (just over a year old). The GPS is off and the heart rate monitor is completely broken. So I'm getting the Garmin Venu 2 any day now.
I also have both a large 1.7 L running backpack for long runs and a smaller handheld .4 L bottle for medium runs.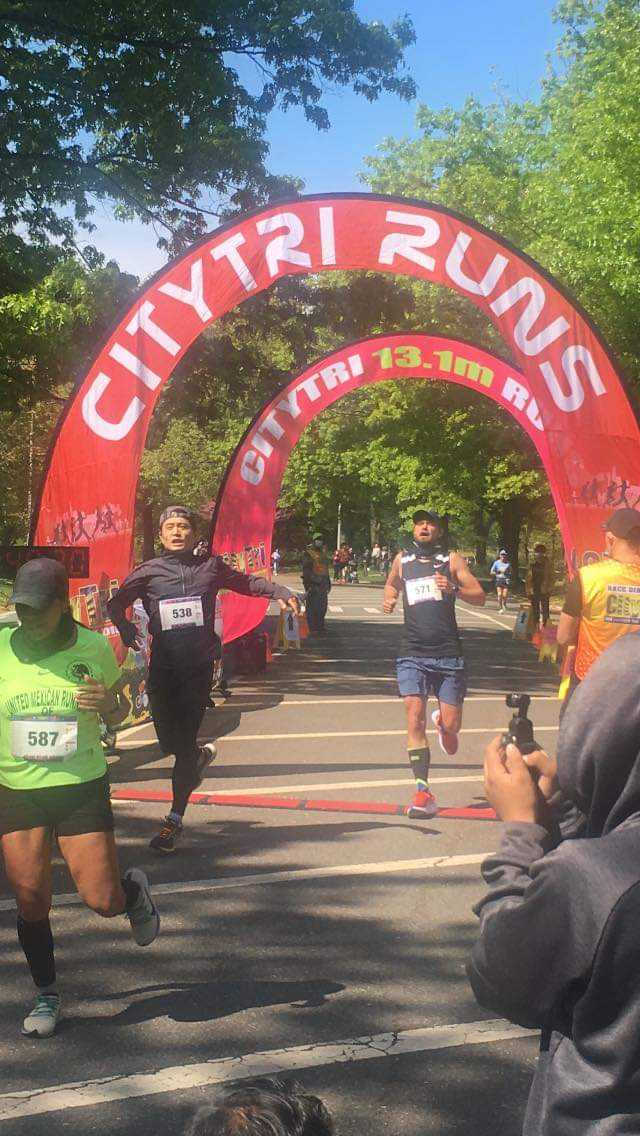 What does your training schedule look like these days? How are you preparing for your new challenge: an 80 km run?
I'm just coming out of my previous preparation for a new 10 km personal record, so my mileage is pretty low these days (around 40-50 km per week). Next month will be all about building the weekly mileage back up to 70-80 km.
From there, I will focus on endurance with increasingly long runs (maybe all the way up to a 50 km) combined with hill training and running on tired legs (so maybe two 30 km runs in a day, a sprint run in the morning followed by a long run in the afternoon). And I'll probably try to set a new PR on the marathon distance at one of my training days as well.
Running 50 miles, aka 80 km, will be a new longest distance ever for me, so completing it at all is the primary goal. But it would be nice to get a good time as well (preferably below 10 hours).
That's a great, but challenging goal. What's your single biggest tip to people who currently don't run but want to start running?
Get good shoes! Nothing else really matters (run in whatever clothing you find comfortable), but shoes are important. If you don't know your type, just get something that fits you well and is a bit too big (because your feet swell up when you run).
Excellent advice! Best of luck with your training and your fifty miles.