Another month, another X-Outpost. At the beginning of May this year, X-Teamers met in one of the most paradisiacal places the Brazilian coast has to offer: Maragogi, in the state of Alagoas, situated in the hot and beautiful northeastern part of the country.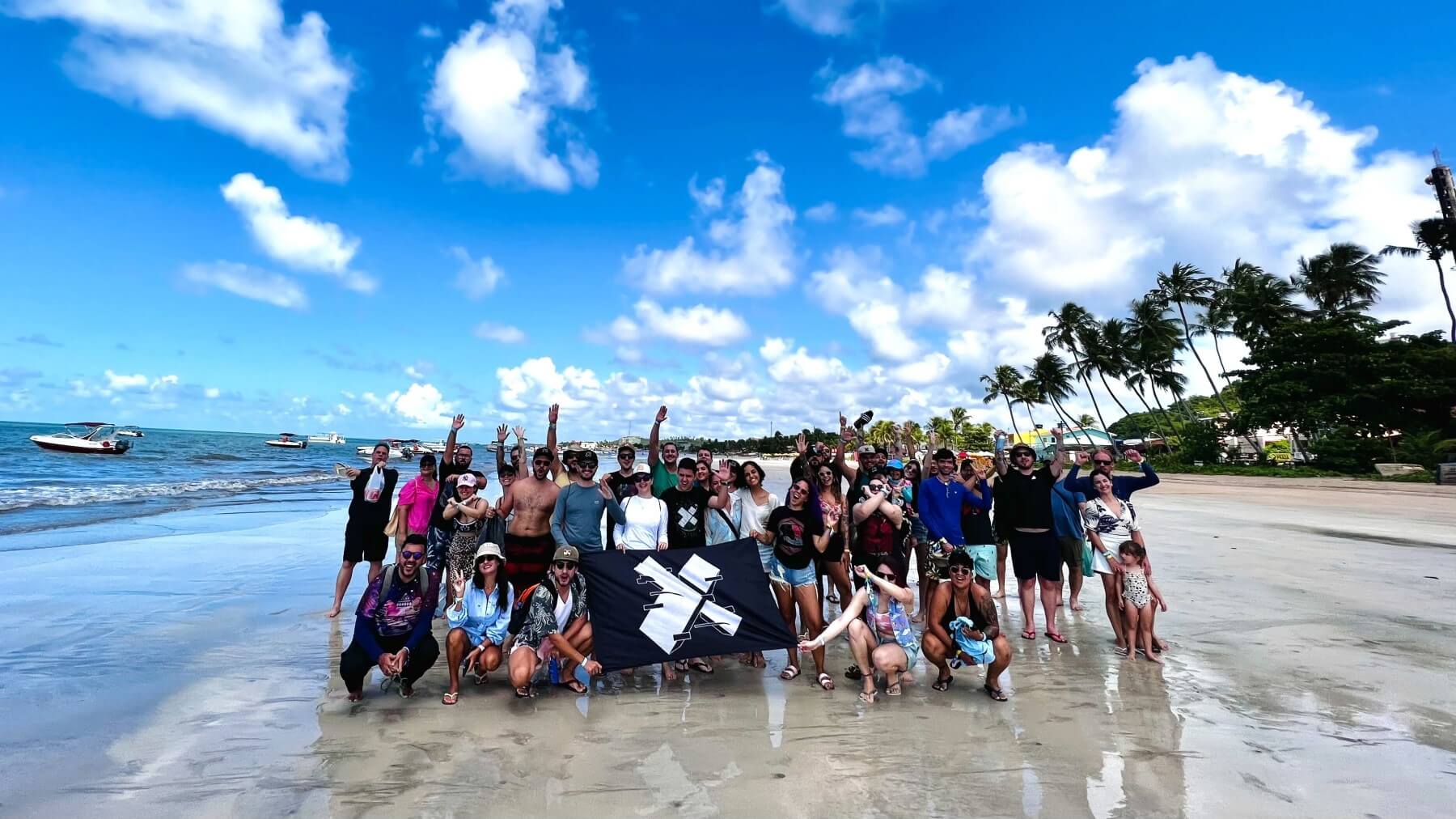 We stayed in a very comfy inn facing the beach which, because we were over thirty people, we had all to ourselves. As I arrived on Sunday and met my colleagues chilling at the pool in front of the inn, I had a strong feeling of coming home, even though I was far from where I lived.
Getting to know the other X-Teamers and their plus-ones gave me the clear feeling that something great was about to happen over the coming week. We all felt like a party in an MMORPG, preparing ourselves for the upcoming adventures.
And the first adventure started the next day, when we explored the wonders of the crystal-clear Brazilian sea in an exciting scuba diving session. Most of us had never tried it and were quite nervous during the training and preparation, but we confronted our fears and braved that new underwater world. It was worth it. We got to see beautiful coral, squid, and schools of fish. We were awed by the beauty of nature, hidden underneath the water.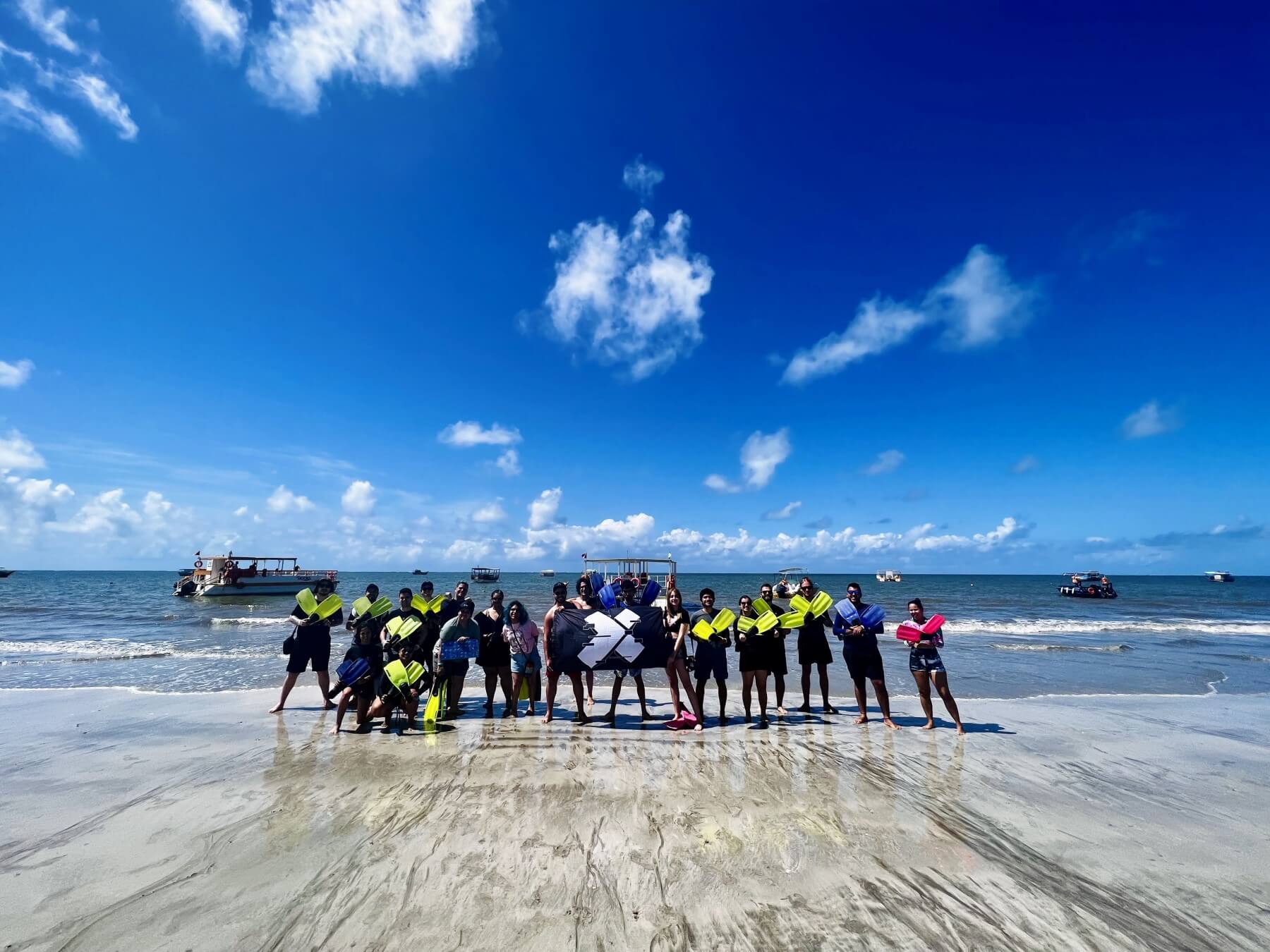 Later that day, we had dinner and exchanged gifts that expressed something about the place we had come from. It was a great way to learn more about my colleagues while also sharing something about my own background.
Throughout the week, we woke up early to go on a variety of sunny adventures. We visited beautiful coral- and fish-filled natural pools, explored the coast on a boat and on quads, visited beaches with crystal-clear water, and much more. After every such adventure, we used our cozy inn as a co-working space, where we worked until it was time to have dinner.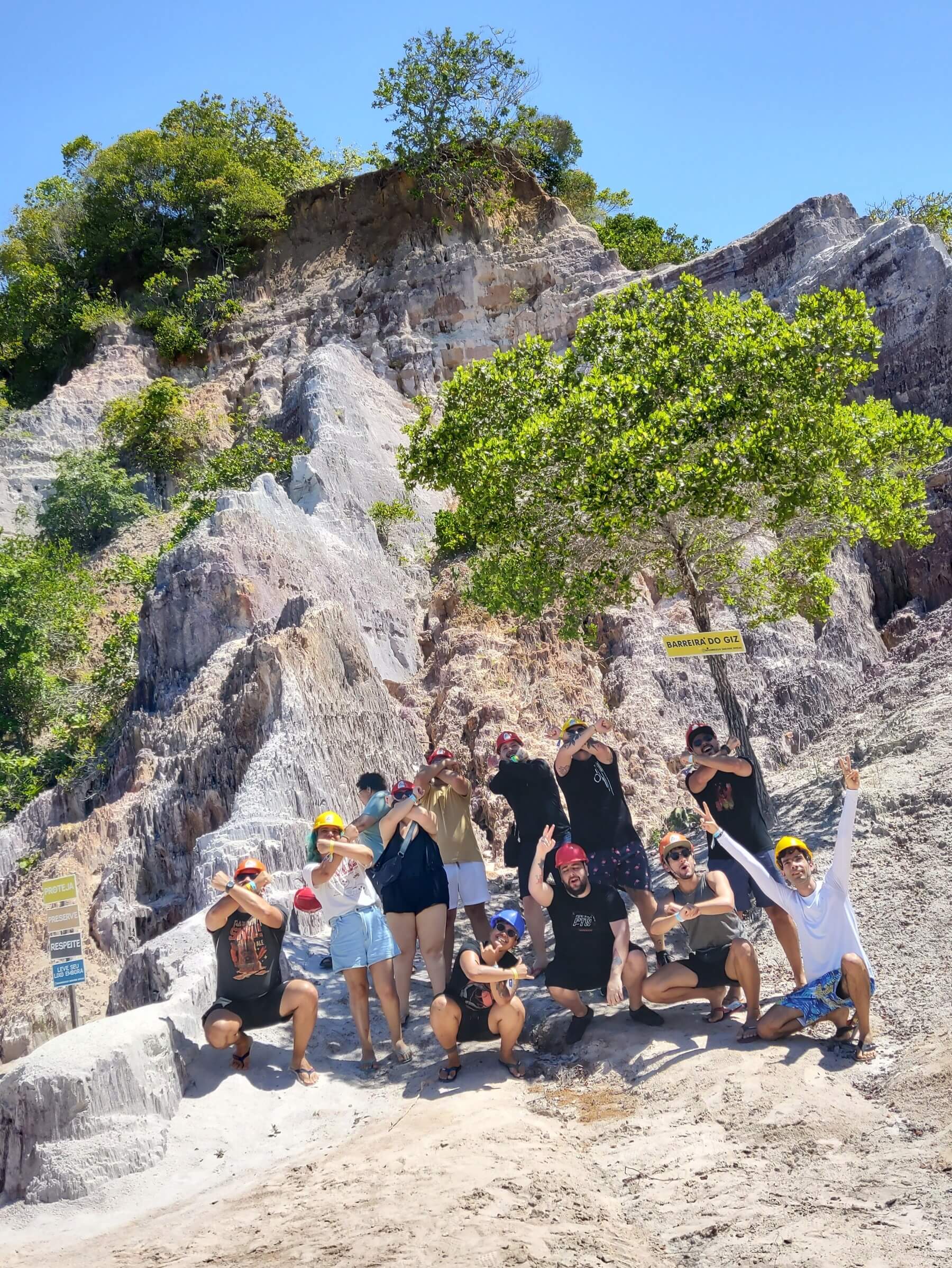 The food in Maragogi is amazing, so each day we ate somewhere else while having great conversations with each other. Friendships come easy with great company and great conversation. Meeting so many awesome people was inspiring; it made me want to be a better person.
As with every X-Outpost, the last day is reserved for the greatly-anticipated EPIC event. We did a long buggy ride on the beautiful beaches of the Maragogi coast, which has roads specifically designed for such vehicles. Because we were over thirty people, our row of vehicles was especially huge and loud. We honked, we cheered, and we left the streets of our town behind to race toward the beautiful beaches ahead.
The buggy ride ended in a fancy sea-facing beach club where we had a huge table for a delicious lunch accompanied by live Brazilian music. After lunch, we rushed to the pristine sea, where we swam and participated in some crazy jetski and banana boat rides until the sun set.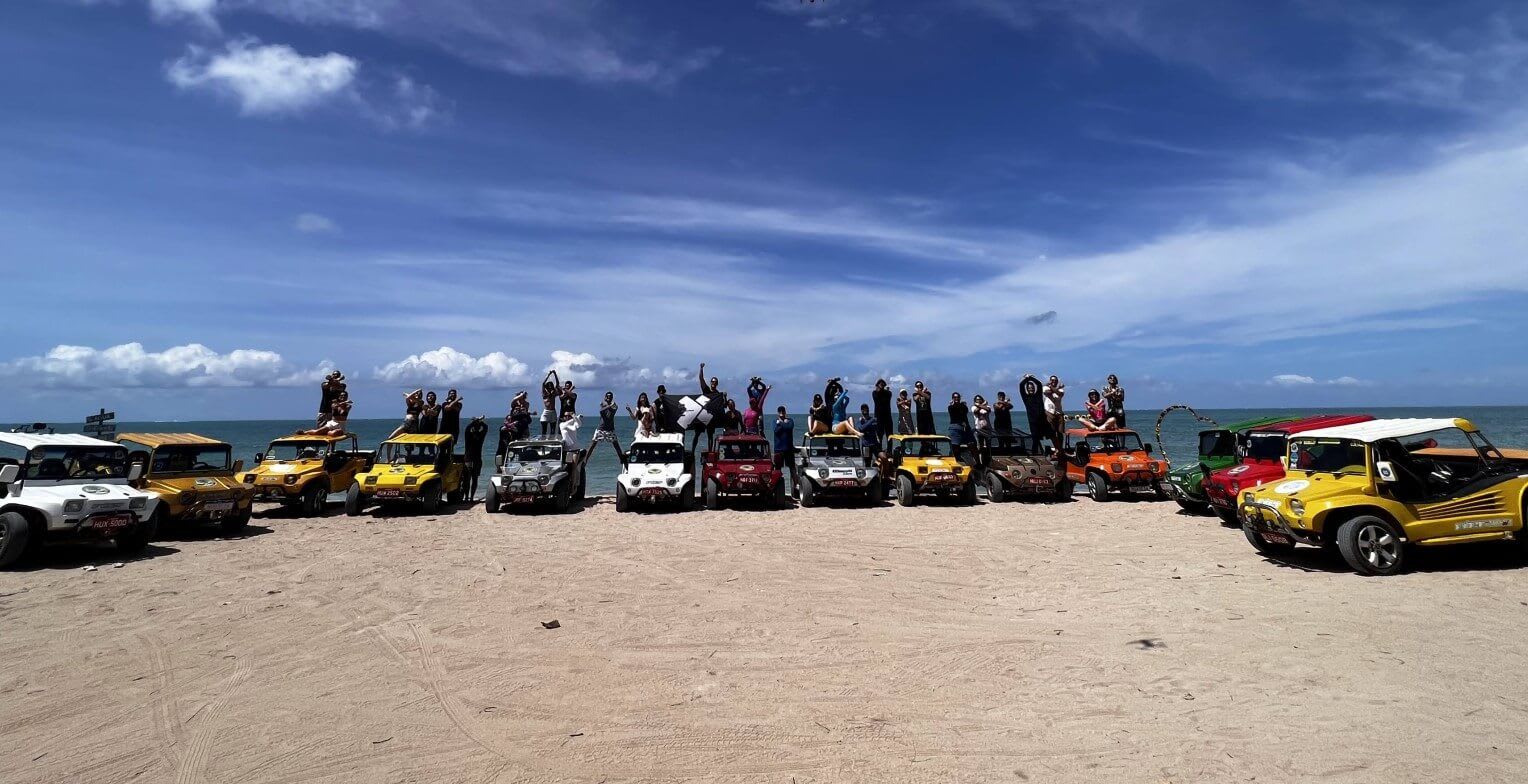 Overall, it was a really energizing experience. To spend a week in this idyllic place where the sun always seems to shine brightly and where the next adventure was never far away, was magical. Of course, it wouldn't have been as magical if it hadn't been for the incredible X-Teamers there. I always felt as if I was part of something good and positive, both for myself and the world. X-Team is our home away from home, wherever any of us are on Earth.