Of all the X-Team Slack channels, #book-club ranks as one of my favorites. It's where X-Teamers review books, share their book recommendations, and talk about anything book-related. The channel is vibrant, because there are new bounties every month that encourage us to read widely and discuss aspects of certain books.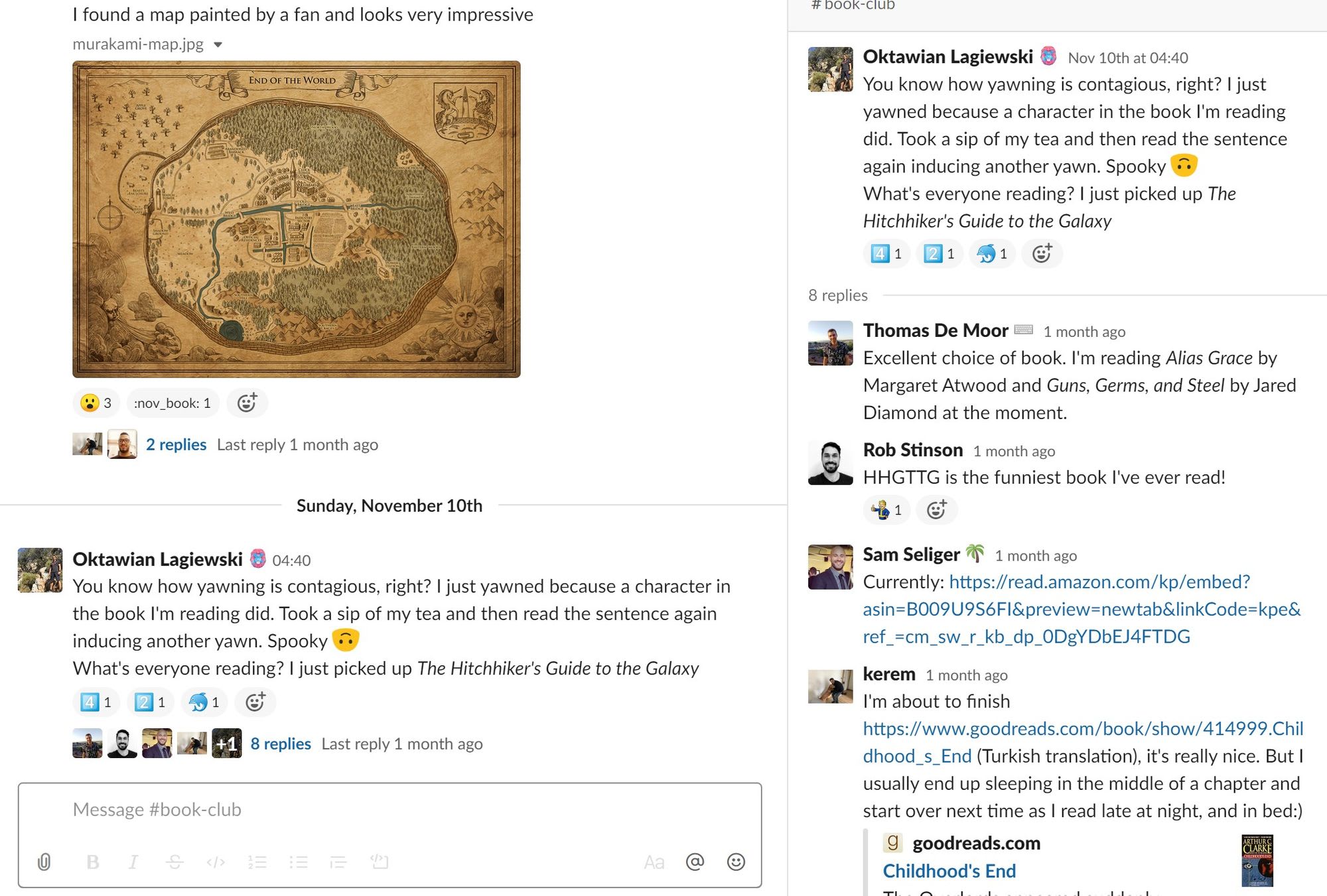 Considering we have quite a few team leads at X-Team, I was curious to know what their favorite engineering management books were (books that explain how to manage a team in a technologically complex environment). So I asked in our #book-club channel. Here are their recommendations.
8 Great Engineering Management Books 📚
Author: Andrew S. Grove
Publication Year: 1983
Length: 272 pages
Summary:
Andrew S. Grove, former chairman and CEO (and employee number three) of Intel, shares his perspective on how to build and run a company. Grove covers techniques for creating highly productive teams, demonstrating methods of motivation that lead to peak performance. High Output Management is a practical handbook for navigating real-life business scenarios and a powerful management manifesto with the ability to revolutionize the way you work.
Author: Camille Fournier
Publication Year: 2017
Length: 226 pages
Summary:
In this book, author Camille Fournier takes you through the stages of technical management, from mentoring interns to working with the senior staff. You'll get actionable advice for approaching various obstacles in your path, whether you're a new manager, a mentor, or a more experienced leader looking for fresh advice.
Author: Julie Zhuo
Publication Year: 2019
Length: 288 pages
Summary:
The Making of a Manager is a modern field guide packed with everyday examples and transformative insights, including how to tell a great manager from an average one (illustrations included), when you should look past an awkward interview and hire someone anyway, how to build trust with your reports through not being a boss, and where to look when you lose faith and lack the answers.
Author: Lara Hogan
Publication Year: 2019
Length: 105 pages
Summary:
Finding your bearings as a manager can feel overwhelming—but you don't have to fake it to make it, and you don't have to go it alone. Lara Hogan shares her recipe for supporting and leading a tech team—from developing your mentoring and coaching skills, to getting comfortable with having difficult conversations, to boosting trust among teammates—while staying grounded along the way.
Author: Michael Lopp
Publication Year: 2007
Length: 209 pages
Summary:
Drawing on Lopp's management experiences at Apple, Netscape, Symantec, and Borland, this book is full of stories based on companies in Silicon Valley where people have been known to yell at each other. It's a place full of dysfunctional, bright people who are in an incredible hurry to find the next big thing, so they can strike it rich and then do it all over again. Among these people are managers, a strange breed of people who, through a mystical organizational ritual, have been given power over your future and your bank account.
Author: Steve McConnell
Publication Year: 1996
Length: 674 pages
Summary:
A fundamental software engineering project management guide based on the practical requirements of "Taming Wild Software Schedules". This book emphasizes possible, realistic and "best practice" approaches for managers, technical leads and self-managed teams. It dissects the core issues of rapid development, lifecycle planning, estimation and scheduling, and it contains very good and practical discussions of customer-oriented development, motivation and teamwork.
Author: Patrick Lencioni
Publication Year: 1998
Length: 227 pages
Summary:
Lencioni reveals the five dysfunctions which go to the very heart of why teams - even the best ones - often struggle. He outlines a powerful model and actionable steps that can be used to overcome these common hurdles and build a cohesive, effective team. Just as with his other books, Lencioni has written a compelling fable with a powerful yet deceptively simple message for all those who strive to be exceptional team leaders.
Authors: Mickey W. Mantle, Ron Lichty
Publication Year: 2012
Length: 422 pages
Summary:
Drawing on their seventy combined years of software development and management experience, and highlighting the insights and wisdom of other successful managers, Mantle and Lichty provide the guidance you need to manage people and teams in order to deliver software successfully. Whether you are new to software management, or have already been working in that role, you will appreciate the real-world knowledge and practical tools packed into this guide.
Okay, this isn't a book. It's a weekly newsletter for managers, technical leads, and people who care about people, culture, management and leadership. Curated by Oren Ellenbogen.
Also not a book, but a series of conferences and meetups around the world focused around the wants and needs of technical team leads. They're great conferences to attend, but it's also worth checking out their YouTube channel, where you can find many of their talks.
---
What's your favorite engineering management book? Let us know in the comments below 👇.