What do you do for a living?
Whenever I'm asked this question, it brings a smile to my face.
Whenever I give the answer, it brings a face of confusion to the person who asked.
Why?
Because… I am a peacebreaker, a firestarter, a dreamcatcher, a wishmaster.
I aspire to motivate people to take action, I push them to move out of their comfort zone, and unshackle potential and power they hold within their minds and hearts. I help them awaken their inner hero.
I am an Unleasher.
Welcome on your path to Unleash
"Um, what Path?" you might be thinking. It depends on the one who walks it; every Path is different and quite unique.
But everyone's beginning usually looks alike: there is an imaginary Door. There is a Web Developer. And there is an Unleasher.
Some questions about the goals and dreams are asked. Some of them are answered, some of them are not — yet.
A little nudge out of the Door is given. And the journey begins.
It's simple. Doesn't need to be opposite. "Every journey begins with a step." A simple, single step. But sometimes the first one is the hardest to take.
That's why X-Team built that Door. So Developers can go off an adventure that will change them. An adventure that will help them grow.
And when you come back… you will not be the same
The idea — in short — behind Unleash is to create an environment for growth for Developers. To find out what their passions, goals, and dreams related to web development are — and to be a partner in helping them achieve those.
An Unleasher is a person who helps Developers understand their short- and long-term goals, and sends them on a series of missions: each one constructed out of easy to focus on, single steps.
And because an Unleasher's sole purpose is to serve and assist Developers along their paths, he/she is not only going to encourage them to #unleash their potential; an Unleasher is going to jump in with them shoulder to shoulder and aid them with their struggles whenever needed.
Apart from working with a Developer on the strategy and ad hoc solutions one may need to achieve a goal, X-Team is going to provide fundings should a step require it.
Would attending a conference at the other end of the world help you grow your technical and communication skills? Would getting access to premium courses make you a better programmer? Would obtaining a certificate acknowledged by international companies increase your recognizability? Would you like to make the world a better place by getting involved in the Open Source movement and get paid for your contribution from our X-Labs budget? Would you like to equip the dev school you run with some new tech, so you can become a better teacher and share your knowledge in a more efficient way?
We've got you covered.
All of that so you can add value to yourself, grow your skills and enhance your own brand.
Wherever you are, the path is in front of you
To help keep developers focused on their path, we've built a dedicated interface that presents goals they've achieved, and steps they are currently taking.
And it's not only you and the Unleasher who's going to participate in your journey — thanks to the interface, every X-Teamer can check out your current mission and share their own experience to help you accomplish it faster or in a better way.
Sometimes another Developer will decide to join forces with you, so together you can work wonders you haven't even thought of in the first place! One recent open source project took off after two Developers' goals collided together. There is power in the community's shared knowledge, and you can use the environment we've created as a catalyst for your own growth whenever you want.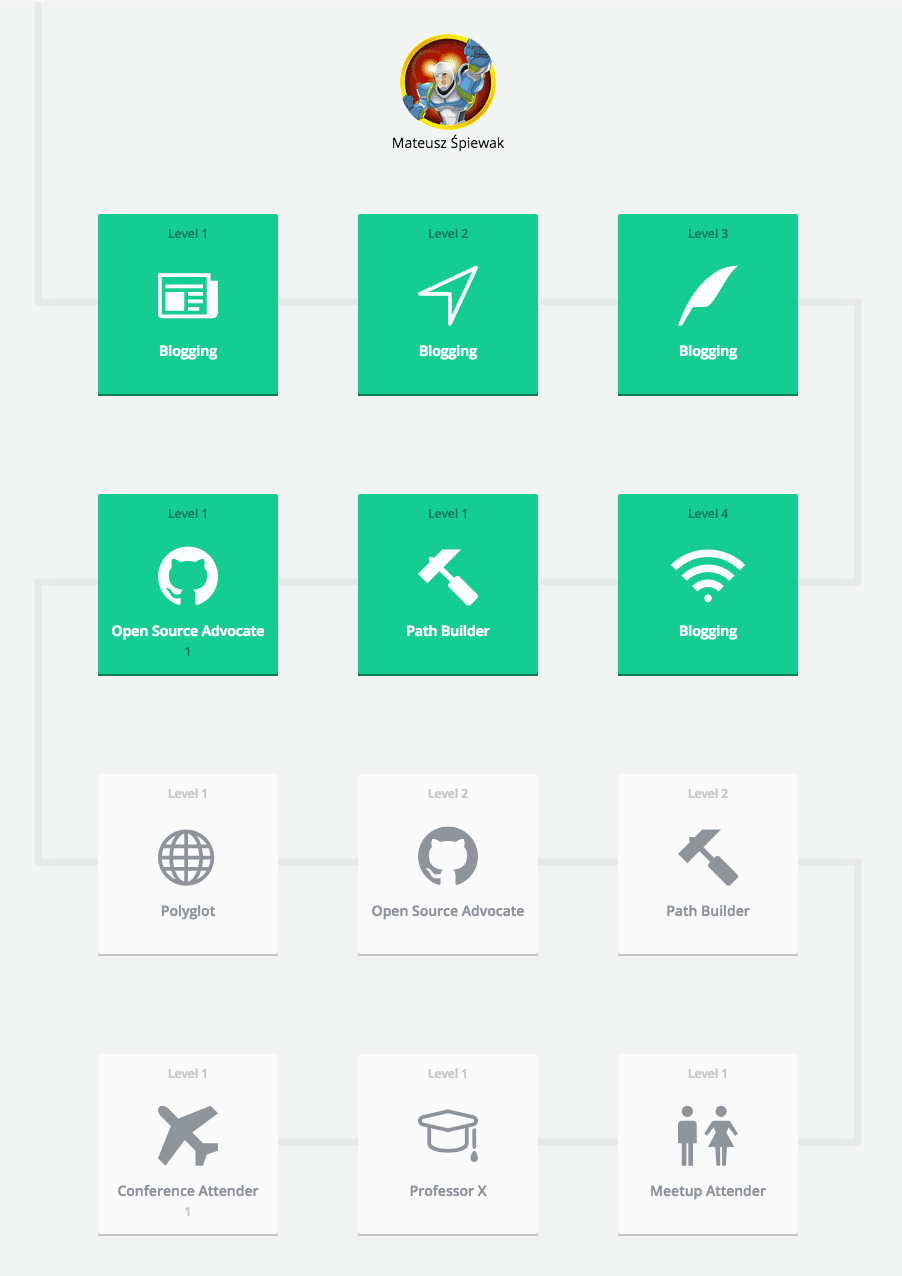 The call for Heroes
To mention just some of the stories that have already happened…
Ignacio went to the conference in Bogotá, and you can read his story here. Yulia and Pratomo published their first technical blog posts, which you can check out here and here. Bernardo and his students, for whom we've bought a laptop so that they could speed up their learnings, were able to close their first deal with a real client. Mateusz is working on his ReproduceJS open source project — and he can always count on other X-Teamers to give him invaluable feedback.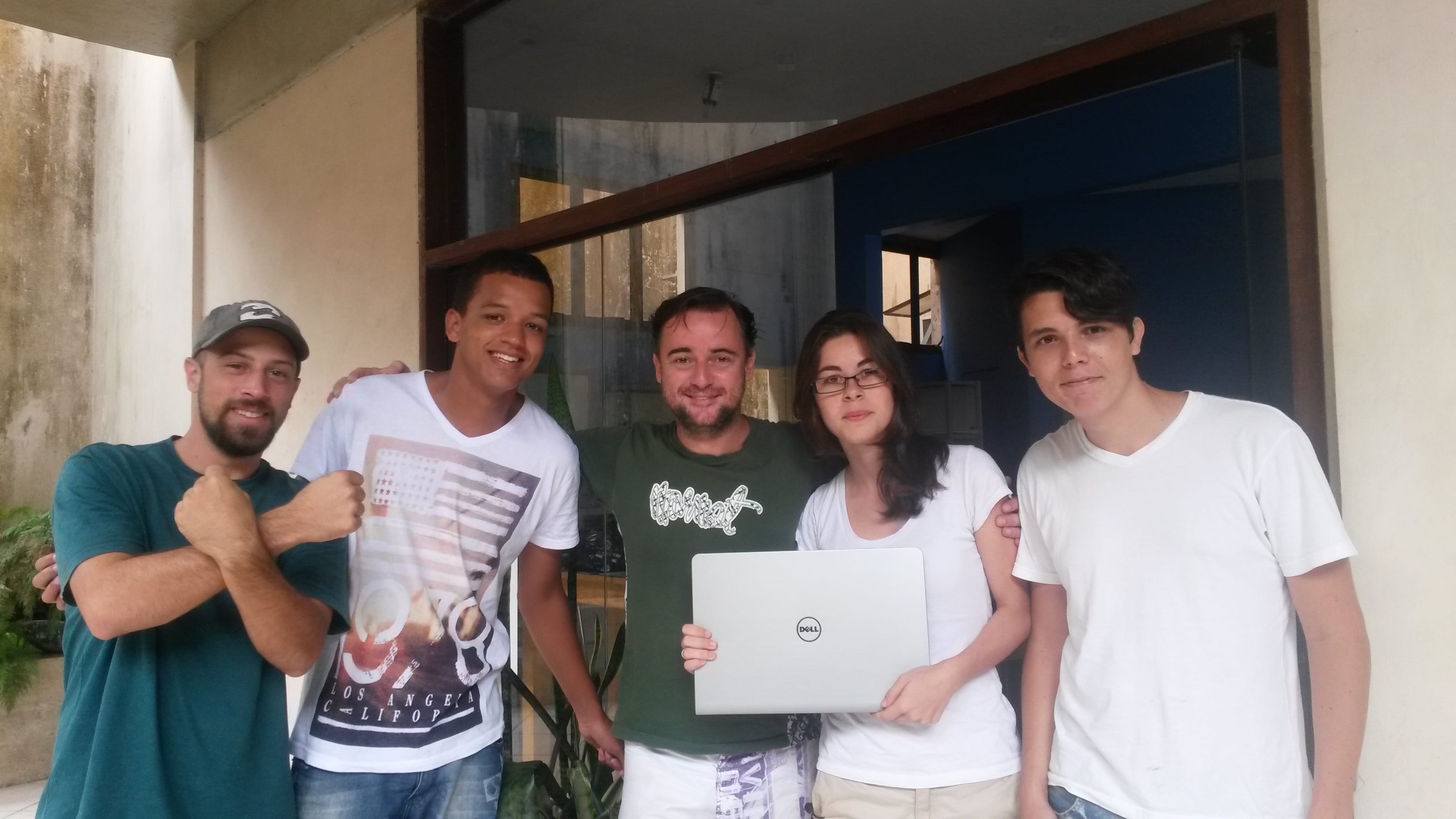 And more stories are happening now — therefore stay tuned, for when the right time comes, and we share them here, you will be amazed by reading about the adventures of those who went on a journey to #unleash their dreams and superpowers.
But for now… to paraphrase the words of Optimus Prime:
I live among Developers now, hiding in plain sight, but watching over them in secret… motivating, assisting. I have witnessed their capacity for courage, and whenever I got to know them better, there is always more to them than meets the eye.
I am Developer Unleasher, and I send this message to any hiding Superheroes taking refuge among the continents. We are X-Team. We are waiting.