Although you might not think of EMC (data storage super-geeks) as the kind of company to start publishing games, it's a continuing trend to see companies using games to inspire some evangelism around their brands (which is why a group of X-Teamers launched **GAMEized **to do just that).
But if it wasn't for EMC, the world wouldn't have Cloud Defender (iTunes Store). And since both X-Team and EMC are all about super-heroes, it was clearly meant to be.
EMC was awesome about letting us run with their concept and focus on making addicting gameplay. After seeing the first set of concept art from X-Teamers Jeff & Jorge in Porto, Portugal, I knew this was going to probably be the most epic branded game ever.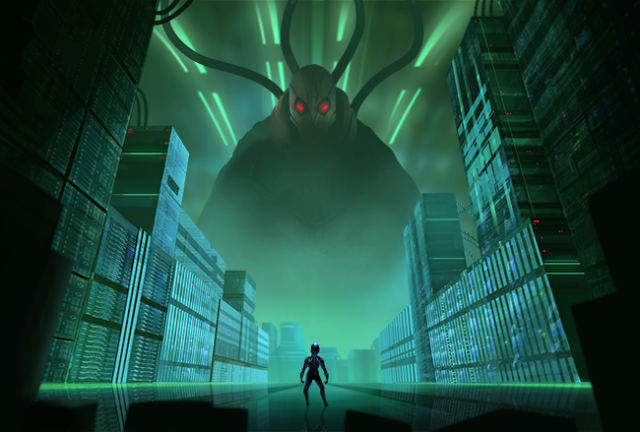 The game is split into 3 levels (each increasing in difficulty), and I will warn you now — Level 3 may result in no sleep tonight. For such a simple concept, the gameplay does incredibly well at keeping you completely wired in to the experience. I think the team can take this even further, and from what I've heard, they already have more concepts in mind.
EMC did a great job launching the game at their users' conference, EMC World, and in true X-Team fashion, inspired people to unleash their hero within. They had a game lounge with iPad minis (best experience for the game by far) and an awesome photo booth: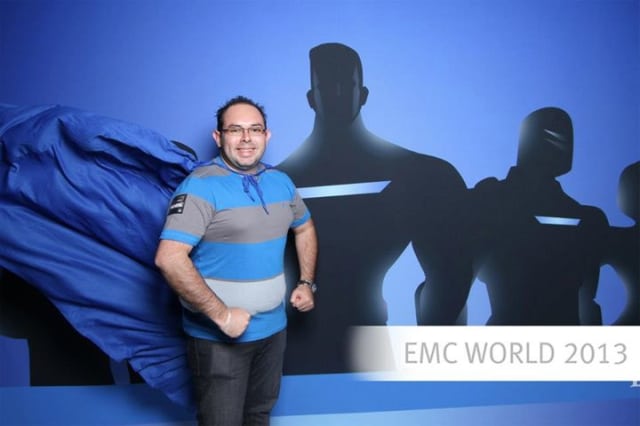 Just wanted to share this to show companies out there that branded games can be ridiculously awesome, and by focusing on gameplay and epicness, you can actually make a really memorable experience.
Kudos, X-Teamers!